Boys soccer preview
New stars will emerge in wide-open field
by
Rusty Bryan
March 14, 2012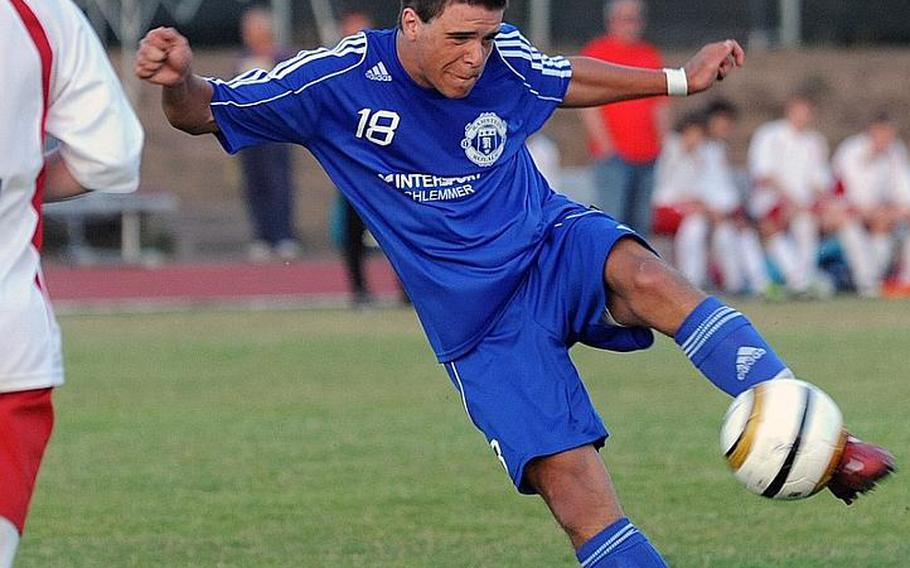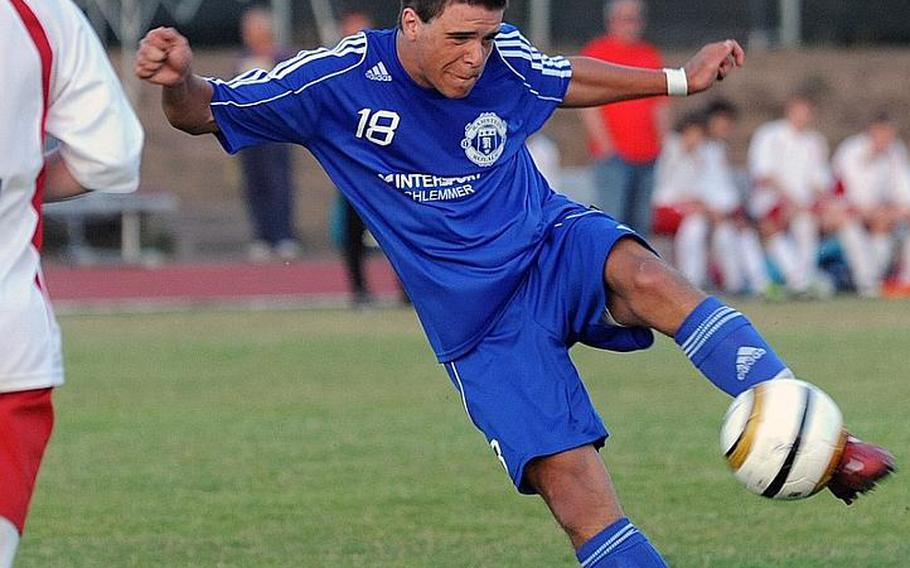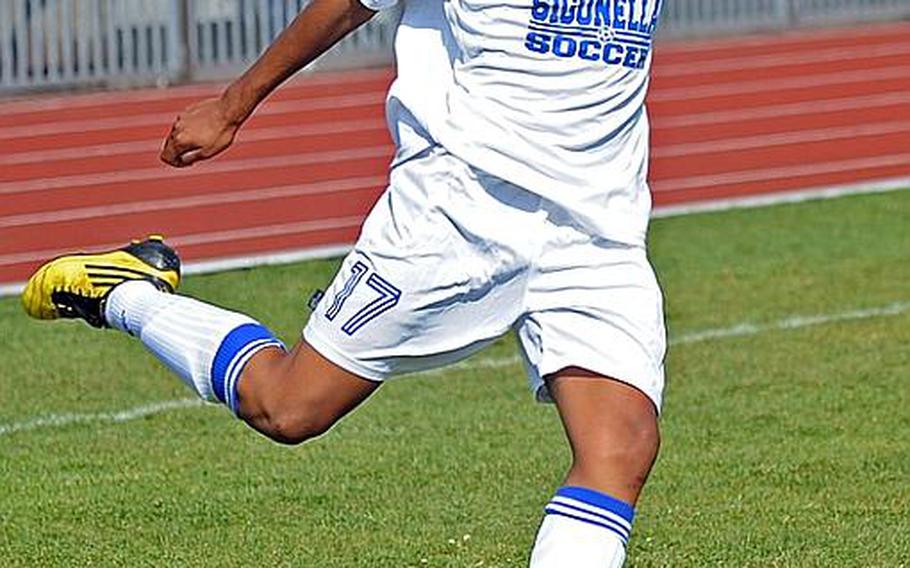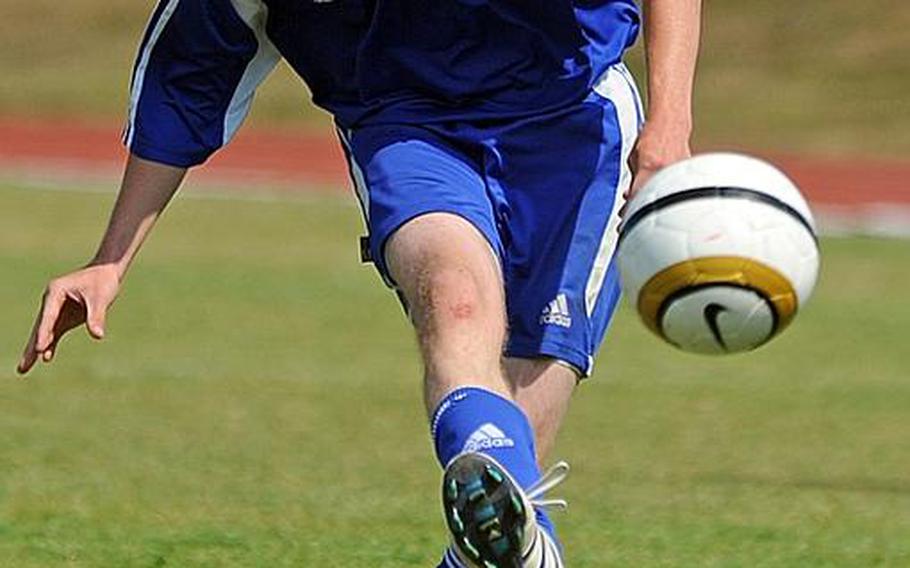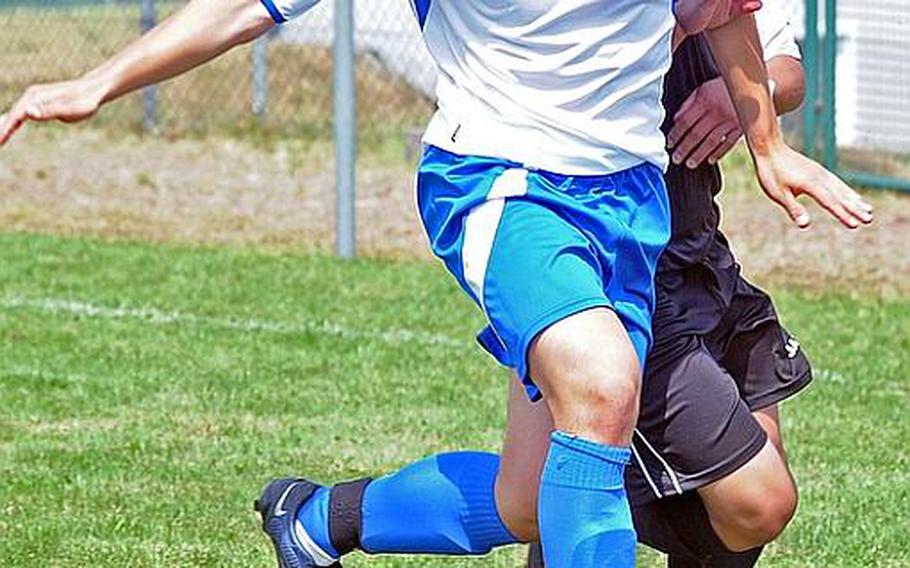 This article has been corrected
If you find change unsettling, you might want to skip the boys' 2012 high-school soccer season which kicks off Saturday at nine venues across Europe. Continuity's going to be in short supply.
The upheaval starts at the top talent level, where a mere eight of last season's top 30 players return for another campaign. It continues with the departure of longtime Ramstein coach Dan Nukala, who accepted the challenge of teaching in Africa after guiding the Royals to the 2011 Division I crown, and proceeds to perennial power SHAPE, which after two seasons in Division I, one of them a European title-winning one, returns to Division II this season.
Here's a look at what the new-look boys' season figures to hold in store:
Division INukala's gone, but his longtime assistant and tactical wizard, Dominik Ludes, will more than steady the helm for Nukala's successor, Tom Goode. It also doesn't hurt the Royals' chances that All-Europe defender James Cho and Olympic Development Program Region I all-star midfielder Cristian Turain return, too.
The departure of multi-year All-Europeans Jordi Davis and Joseph Sullivan automatically casts 2011 runner-up Lakenheath into a rebuilding mode. The Lancers, D-I champs in 2009, have to be regarded as a dark horse this time around, especially when one considers that perennial power Heidelberg returns an ODP regional all-star of its own in Andrew Guelle, and welcomes a strong nucleus from defunct Mannheim, including former Bison coach Enrique John.
Vilseck, which suits up one of the only other 2011 All-Europeans in Division I, Bamberg transfer Tyler Lewis, also welcomes a new coach in John Sabala. All-European Alessandro Pryce is back for always-tough International School of Brussels and the Raiders' longtime boss, Philippe Kaisin, while athletically minded Patch has a new coach in Billy Ratcliff.
Ken Robinson returns to the helm at experienced Kaiserslautern. Also back is Wiesbaden coach Ben Arcila, who can call on Europe's fittest player, 2011 cross country champion Ryan Fisico.
Division IIHistorically, neighbors American Overseas School of Rome and Marymount International School of Rome have traveled from the Eternal City to settle their differences north of the Alps, and a third straight title-game between the two remains a distinct possibility. Marymount, which returns All-European Brando Rotelli, won last year's event. AOSR, building around All-Europe performer Pietro Dinmore, prevailed in 2010.
Challenging the Italian private schools will be Black Forest Academy; Naples, led by All-Europe striker Nigel Alexander, and Bitburg, under new coach Pete Goetz, who has the luxury of calling on plenty of championship experience in forward Kyle Edgar, All-European for Bitburg's three-time European football champions, and wrestling champion Dane Robbins.
SHAPE also figures to challenge, with All-Europe junior forward Eduardo Ibarra anchoring the Spartans for coach Tony Harris. Also in the mix are Vicenza, behind All-European Taylor Curry; AFNORTH, which can call on a nucleus of international students, and experienced Hohenfels.
Ansbach returns All-European Mikael Vicente for his senior season, and Baumholder, under new coach David Kretz and led by Pablo Martinez and Christian Kubas, will get an immediate test when the Bucs host SHAPE on Saturday.
For his part, Hohenfels coach Shawn Rodman expects a private school to win it all.
"I think that the Division II title will go through one of the international schools, AOSR, Marymount or BFA," he emailed. "They have been at the top for quite some time and will be strong again."
Division IIIFor Sigonella, change has gutted its 2011 championship team. Only one of its three All-Europeans, sophomore midfielder Brian Thomas, returns for coach Phil Andre.
And awaiting the Jaguars in the European tournament will be Jeffrey Black's Alconbury Dragons, who welcome back two All-Europeans in Black's son, junior midfielder Jeff Black, and senior mid Tyler Grissett, and always tough Rota, where senior transfer Victor Rivera, a soccer-only athlete, is expected to make waves for coach Tom Birch.
Birch added Brussels, led by Danny Helbing and Jamie Hunt, to the Sigonella-Alconbury duo at the top in a recent email, while do-it-all striker Schuyler Backlar returns for Menwith Hill.
The season gets underway in earnest March 24, pauses for spring break the first three weeks in April, and culminates in the concurrent Division I, II and III tournaments May 21-24 in Ramstein.
CorrectionTyler Lewis and Enrique John were misidentified in an earlier version of this article