D-I football
New kid Humphreys will take on old hand Kadena
by
Dave Ornauer
November 7, 2019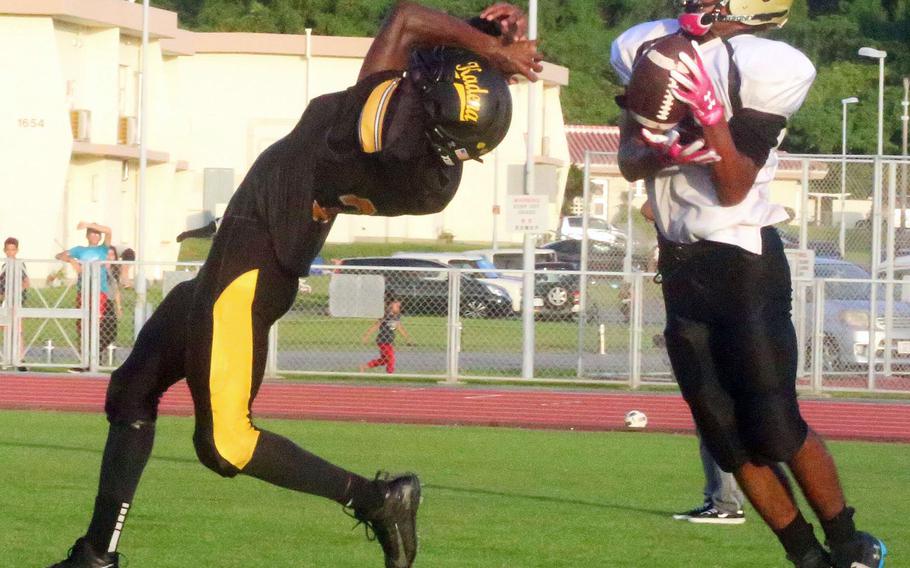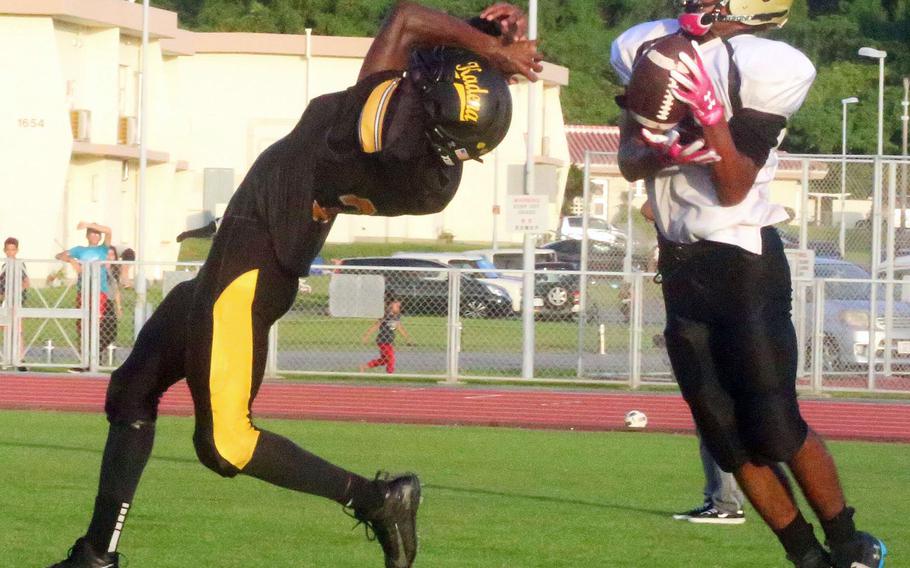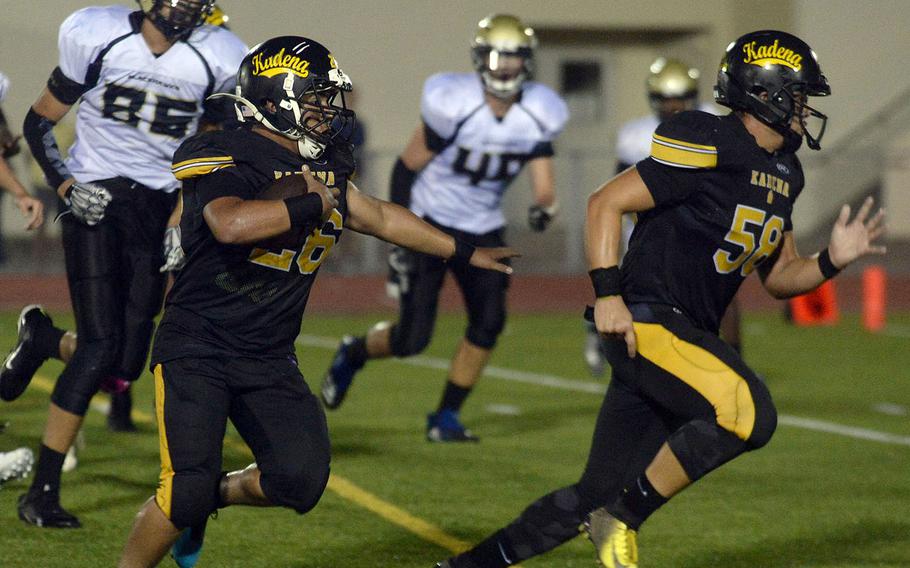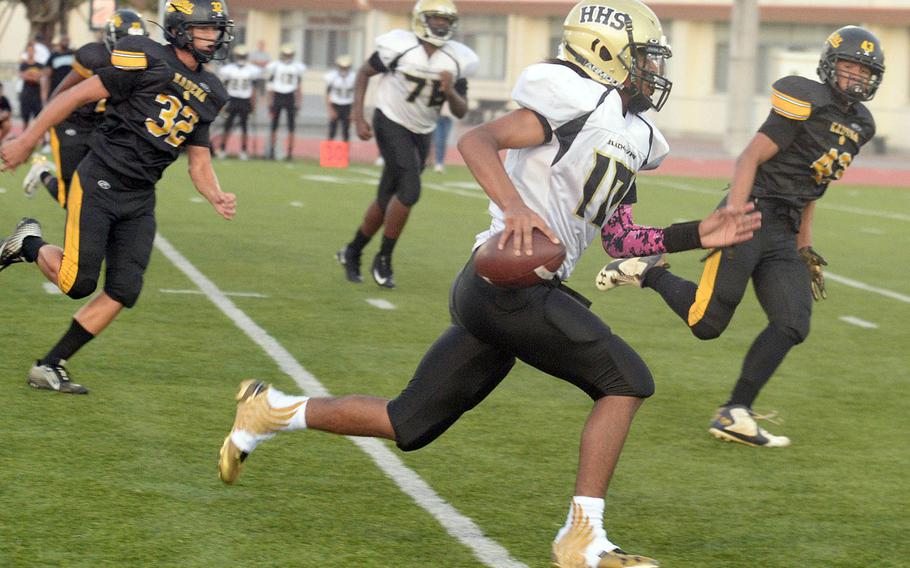 KADENA AIR BASE, Okinawa – Ever since they walked off the field on the short end of a 6-0 score in their regular-season opener Sept. 14 at Kadena, Humphreys' football team has had one thing on their minds, coach Steven Elliott says: Make amends.
"It's been the fuel for us this season," he said Thursday, two days before the Blackhawks square off in the Far East Division I final against those same Panthers.
"Ever since that game ended, we've been saying that's probably who we'll face in the championship game. That fueled us throughout the year. They have not forgotten that loss."
It will be the first time the Blackhawks (4-1) have played for the D-I title, but Humphreys is hardly new to Far East championships, having played for the Division II title in 2016 and 2017, beating Matthew C. Perry at home in the latter. Humphreys became a D-I school in 2018-19.
As for the Panthers (6-0), playing for D-I titles has become old hat. Kadena holds the Pacific record for most DODEA-Pacific football finals appearances with 12 and the most overall championships with six.
As many times as they've reached the pinnacle of DODEA-Pacific football, coach Sergio Mendoza feels this may be Kadena's most surprising run at the title.
"Especially that we lost 18 seniors last spring," Mendoza said. "What more could they have done to get us to this position to win a Far East championship? They really stepped up. I didn't expect it, but they earned it."
Kickoff is at 5 p.m. Saturday at Kadena Air Base.
Humphreys will bring a balanced spread attack to the table, triggered by junior quarterback Deontaye Gregory, his wide receiver older brother Junior, and senior running backs Brenton Carver and David Key.
While Humphreys has stayed largely injury-free this season (Junior Gregory has nursed an ankle the last few weeks), Kadena has gone through a bevy of running backs - one after another - to replace injured ones: Markell Shelton for Alfonso Mendez for Trent Fowler.
All three might be available on Saturday. "They've shown incredible resiliency and a willingness to keep fighting under tough circumstances, and various players have stepped up when we've had injuries," Mendoza said.
What will it take for the Panthers to beat the Blackhawks a second time? "We have to keep to our details, stick to fundamentals and stay focused, play to play, and not take a play off," Mendoza said.
"You have a championship game, two teams in it to the end, who will not stop until the final whistle," Elliott said. "You have to play four full quarters of football. This team has shown it can do it on numerous occasions."
ornauer.dave@stripes.com Twitter: @daveornauer