DODDS-Europe cross country finals
New faces (and feet) emerge in distance races
---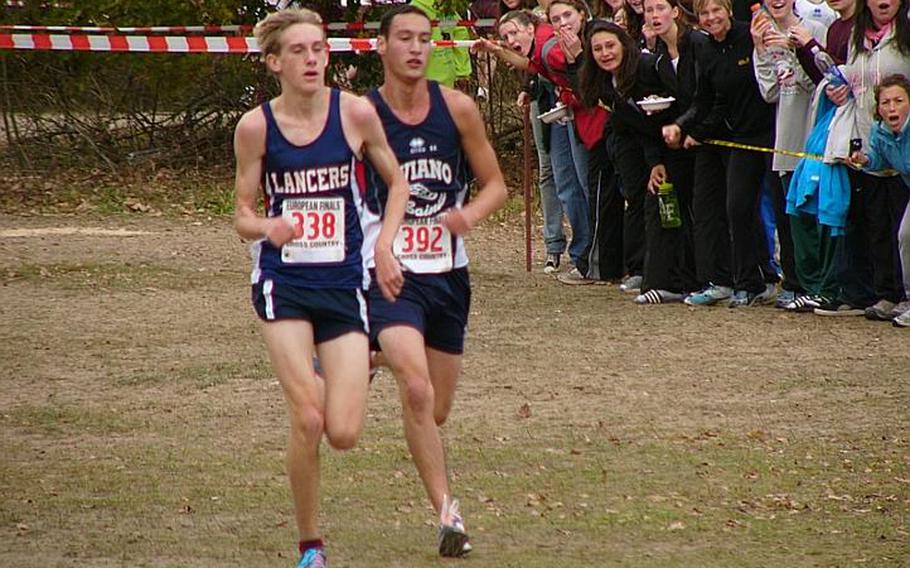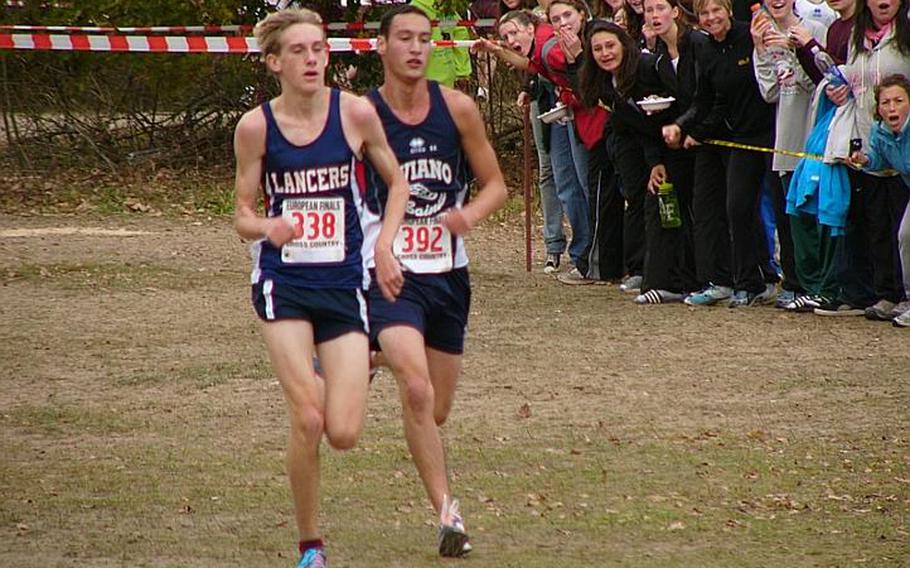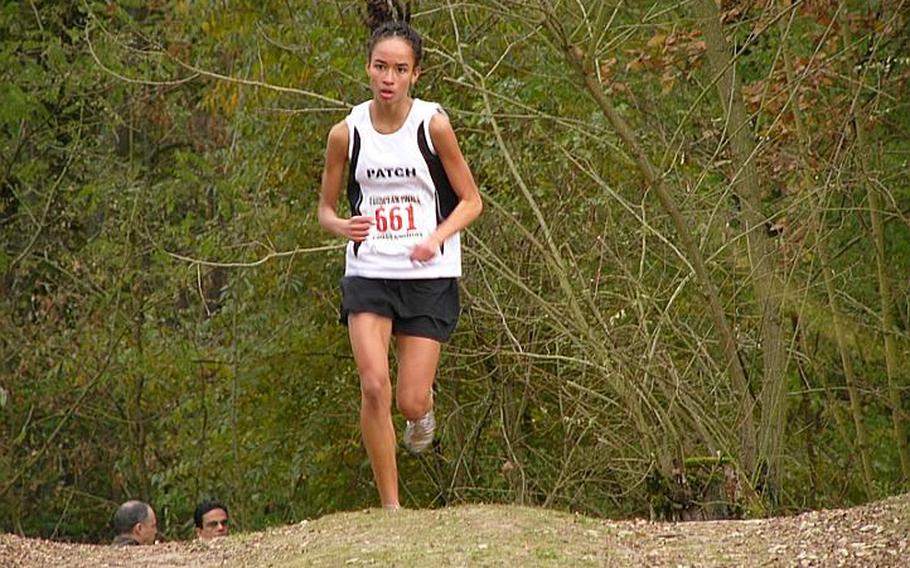 SCHWETZINGEN, Germany — The boys race went stride-for-stride down the stretch Saturday, the girls champion left herself room for improvement from her runaway victory, and for the first time this century, the Ramstein boys left the DODDS-Europe cross country championships without the team trophy.
"It's the end of a decade of dominance," Patch runners James Martin and Thomas Trevino said after the Panthers dethroned Ramstein for the boys Division I crown, "and the beginning of a new one."
Patch and Ramstein actually tied for the crown with 50 points each, but the Panthers assumed the D-I throne on the basis of the better finish of their sixth man, sophomore Chris Brown, who ran 18 minutes,16.79 seconds over the 5,000-meter layout to finish 20th in D-I, as compared to the No. 6 for Ramstein, Tom Lambert. Lambert finished 13 places behind Brown in 18:51.38.
Brown shook his head when asked whether he ever thought about the tiebreaker implications of his run when there are five teammates ahead of him.
"I'm just trying to do the best I can," he said. "I'm just trying to reel people in."
Reeling each other in occupied the minds of boys overall champion Archie Robertson of Lakenheath and runner-up Sean Wilson of Aviano all the way to the finish line. The two traded the lead three times in the final 150 meters in a sprint to the finish won by Robertson in 16:24.89.
"I thought I had him at four kilometers, but he came back," Robertson said. "At the end, I was worried I wouldn't be able to hold him off."
For Wilson, the dramatic finish was a case of do-or-die.
"He was about 20 meters ahead of me," Wilson said about the situation at the 4k mark. "On that last sandy hill, he was on his way down while I was going up. I said 'This is it. I have to push it.' "
Wilson caught Robertson in the stretch, but the seesaw finally swung Robertson's way at the end. Wilson clocked in at 16:25.11.
"He's a great runner," Wilson said of his equally determined adversary. "I want to congratulate him."
Things weren't anywhere near that close in the girls race, where Morgan Mahlock of Patch completed her unbeaten European-debut season by claiming the newcomers' battle against Jessica Kafer of Ramstein by more one-half minute.
"At least she's breathing hard this time," someone in the crowd quipped as Mahlock, a sophomore wearing Patch colors for the first time in the championship race, raced across the finish in 19:44.03. Kafer, a senior transfer from Honolulu, clocked 20:15.54 to finish ahead of 2009 champ Katherine Castro of Patch. Castro, also a sophomore, finished in 20:24.46, eight seconds off her winning time last year.
Mahlock, who set three course records this season, missed the course record here of 19:05 set by Shannon Baird of Bitburg in 1993.
"I love a flat course," Mahlock said, "but those little inclines here made it really hard. I didn't do as well as I wanted, but I have next year and the year after to try again."
Mahlock, who ran in Carlisle, Pa., as a freshman, liked what she saw in her first year in Europe .
"I finished in the 100s in the state meet in Pennsylvania," she said, "but my times are better over here. I know I have a chance to win, so I run harder."
Even with their 1-3 finish, the Patch girls finished second to defending champion Ramstein, 38-45, in the D-I team race. Aviano's girls, paced by D-II No. 2 Shelby McHugh, ran away from defending champion Naples, 45-76, in the girls' D-II standings, while in D-III, Brussels, led by D-III girls champ Ali DeFazio, defended its team title 18-29 over Menwith Hill.
Naples boys repeated as D-II champs by 21 points over runner-up Black Forest Academy, while D-III boys champ Ben Bigelow helped Brussels repeat as the small schools team champion, 27-37 over Alconbury.
---
---
---
---