New coach, little change for Kadena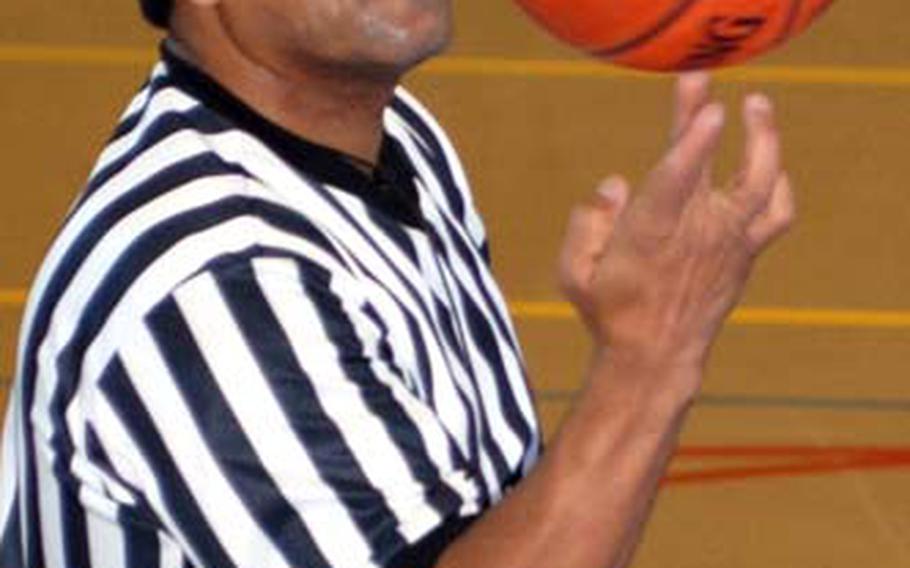 KADENA AIR BASE, Okinawa — Kadena girls basketball's post-Hudson era began pretty much the way it ended under their previous coach.
With new weapon Brittney Wise scoring 21 points and veteran Aja' Walker adding 18, the two-time defending Far East Class AA Tournament champion Panthers opened their 2008-09 season by downing Chatan, a Japanese team, 49-32 Saturday at the Panther Pit.
"It went very well," said Dewayne Pigge', who came out a winner in his head-coaching debut. He stepped into the shoes vacated by Ken Hudson, who coached Kadena to three Class AA titles in six seasons.
Pigge', 38, a Houstonian, had worked as an assistant coach for nine years in Texas and six years assisting boys coach Robert Bliss before taking over the girls head coaching post.
Though most of the cast that helped Kadena soar to the past two Class AA titles has departed, Walker, a junior post player, remains along with senior forward Lorien McKinney and junior swingman Javinia Riddick.
Pigge' said he wasted little time working on different defenses with his charges. And they showed Chatan several looks, starting with a 2-3 in the first 10 minutes, then switching to a 3-2, designed to shut down a perimeter game that is a hallmark of Japanese teams. To close the contest, Pigge' went with a 2-1-2 zone press.
"I've always been a true believer that defense wins games," Pigge' said. "Today was an example of that."
But his Panthers do have some things to work on, he said. "Being more aggressive on screening and more movement in the motion offense."
Mixed bag in other Okinawa openers
While the Okinawa Activities Council's boys teams won their season openers on Saturday, Kubasaki's girls took a pounding from the No. 2 Japanese team on the island, a 109-62 loss to Itoman.
Coach Robert Driggs called the defeat "baptism under fire. We caught one of the better teams on the island. Now, we've seen the standard. This is the level we have to play at."
Kubasaki's boys, led by Kai Yamaguchi's 34 points, enjoyed a vastly different outcome, routing Yomei 118-64.
Taiyo Robertson's 25 points paced four players in double figures as Kadena's boys, last years Class AA runner-up, edged Mirai Koka 83-78.
Teamwork keeps Eagles boys soaring
MISAWA AIR BASE, Japan — Some of the names of players wearing Robert D. Edgren green and gold are familiar to those who followed Eagles football this fall.
Guard Johnell Alexander and forwards Ethan Blake, Drew Holder and John Benavidez were all instrumental in Edgren's rise to a 7-2 record, a third straight Class A football title and a landmark win over Yokota.
Together, they've helped the Eagles soar to a school-best 6-0 start, including a weekend sweep of two-time defending DODDS-Japan champion Zama American. And first-year coach John Patton believes knowing how to win in football is translating over to the hardwood.
"They're extremely hard workers, and we have a lot of balance between players," Patton said. "There's no one dominating player."
The last time Edgren hosted a Far East basketball tournament, the Girls Class AA in 2000, the Eagles reached center court. Patton feels the same could happen this year with the boys, who host the Class A tournament Feb. 15-20.
"If they're willing to work as hard as they are, they'll continue to improve. I expect them to be contenders," Patton said.