Naval Hospital's use of ineligible player sends Iwakuni to Marine Forces Pacific soccer final
---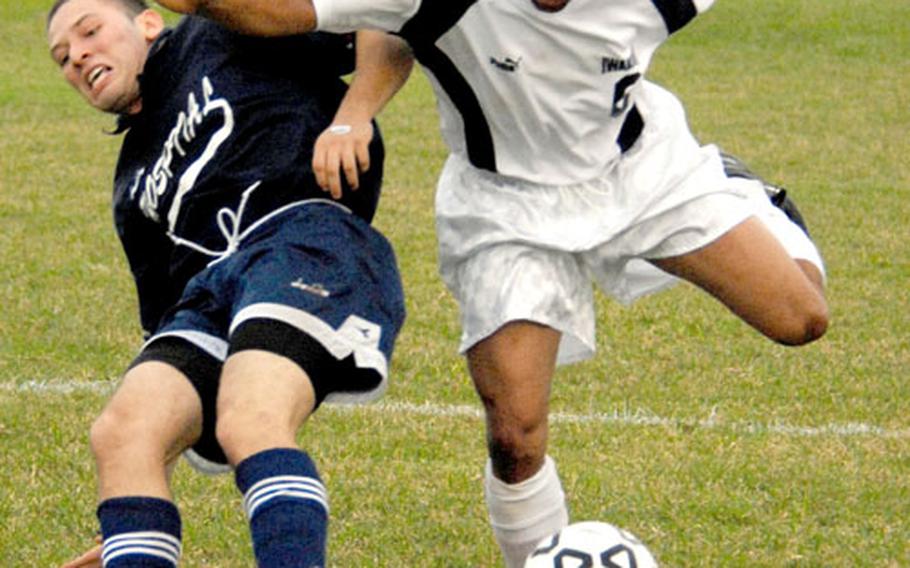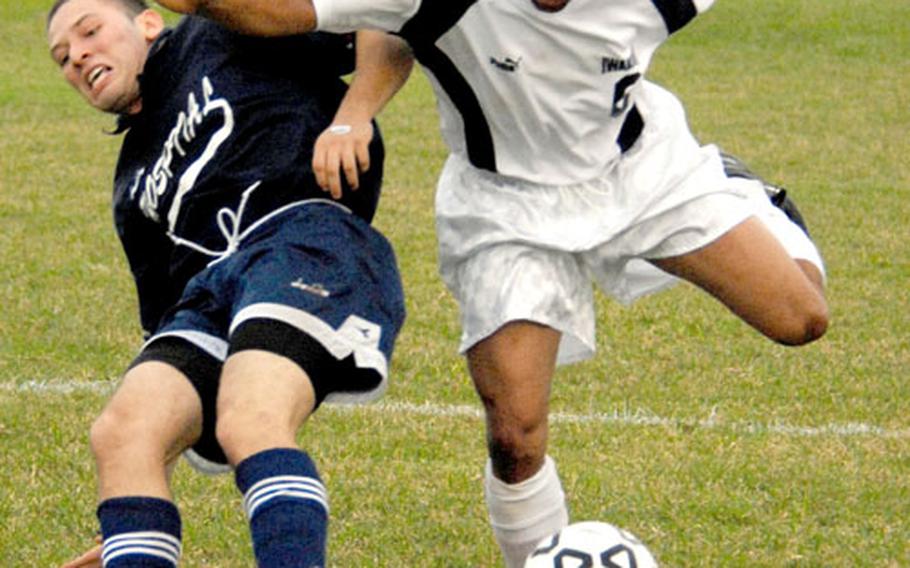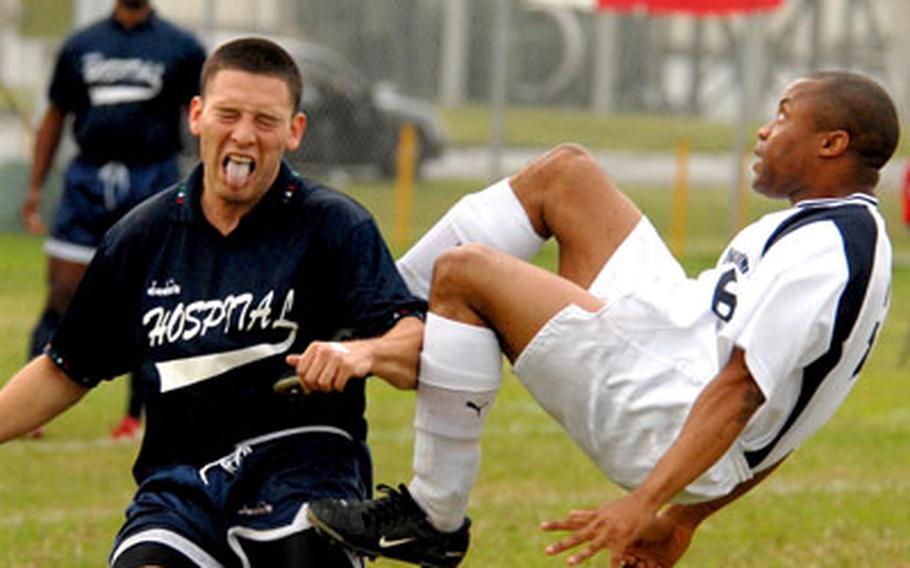 CAMP FOSTER, Okinawa — Amid a tense, tight playoff match deadlocked 2-2 late in the second half, Carlton Francis sensed something was wrong.
The coach of Marine Corps Air Station Iwakuni's soccer team glanced at U.S. Naval Hospital Camp Lester's bench and his papers and noted that a player wearing No. 15 wasn't on Hospital's roster submitted before the start of this week's Marine Forces Pacific Regional Soccer Tournament.
He informed tournament organizers with Marine Corps Community Services Semper Fit Athletics. They investigated and found that Bansu Bansu, wearing No. 15, was ineligible. Referee David Abel whistled play dead with eight minutes left, awarding Iwakuni the match.
Iwakuni advanced to Friday's semifinal against 3rd Marine Logistics Group. The winner of that match moves on to the championship at 2 p.m. Saturday against Marine Corps Base Camp S.D. Butler.
"I hadn't seen him before. And there was no No. 15 on their roster," Francis said.
According to tournament officials, the use of player not on a team's roster at the start of the event is against the tournament's rules.
"Everybody has to abide by those rules," said tournament organizer Gerald Sharber of MCCS Semper Fit, adding that before the tournament, "everybody is presented a chance to turn in their players' orders and put their names on their team's rosters."
Bansu, coach Rene Rico and Hospital said they knew playing Bansu went against tournament bylaws but cited their 24-hour, 7-day operation as a major problem in any Marine Regional tournament in which they participate.
Rico said, "We don't have the luxury" that other Marine commands in the tournament have of designating full rosters of 18. At times, he said, just fielding 11 players, enough to start a match, is a problem.
"It's a bad way to go out," said Bansu, 27, a petty officer third class assigned as a pharmacy technician at the Evans Clinic on Camp Foster. "But what can you do?"
Goals, yellow and red cards issued during the match count in official tournament statistics, organizers said.
In Thursday's other match, host Base outlasted 3rd Marine Division/Expeditionary Force 2-1 in a penalty-kick shootout. Base netted five PK goals to Division's four, with Carlos Fogarthy — playing in his eighth and what he says is his last regional tournament for Base — connecting for the match winner.
"This is the sweetest," Fogarthy said of the goal that advanced Base to Saturday's championship. "This is my last one. I'm putting the cleats up on the mantle. I want to go out a winner, no matter who we play."
---
---
---
---