Nature nurtured at sprawling Stuttgart Golf Club
---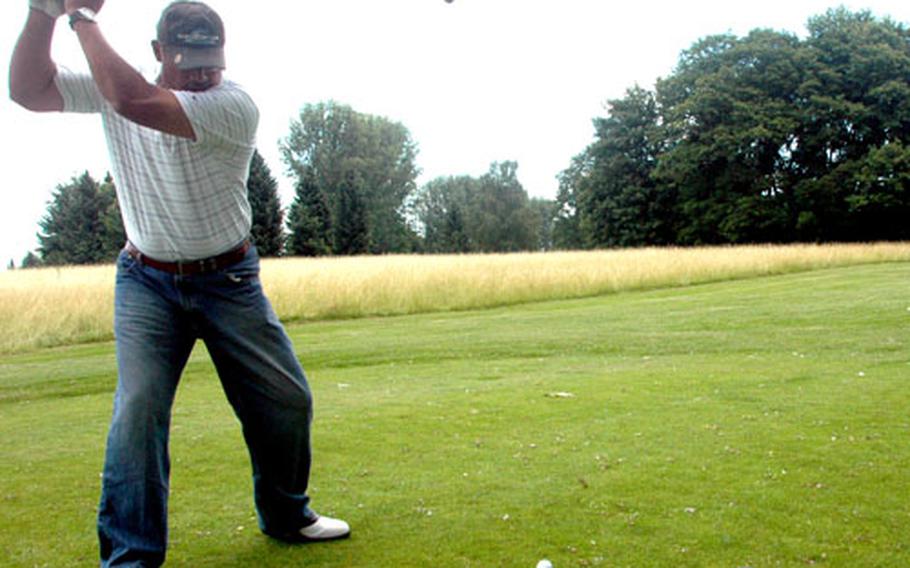 KORNWESTHEIM, Germany — A funny thing once happened as Taatu Lili'u played the sixth hole at Stuttgart Golf Club, a 169-meter par-3.
"I hit my ball to the green," Lili'u said, "and after it had stopped, a crow came over, picked up my ball and took off with it."
Animals don't have the run of the place at the Stuttgart course, but they have a more natural place as the club finishes its certification as an Audubon Cooperative Sanctuary Program.
The six-part program requires that golf courses be tailored around their natural habitat instead of the other way around.
"We let nature take its course whenever possible," said Chris Konik, the course superintendent. "We do the minimum amount of grooming, and that's kept to the needs of golf play."
The Stuttgart course is a sprawling, mature, 51-year-old layout. Many of its sleek, wide fairways are lined by 100-foot-tall poplars, leafy birch and maple trees and thick pines.
"Everything is original on the course," Konik said. "These are the original greens. They're already hardened to disease.
"This course is pretty much set in its ways."
That would go for the grass that also lines the fairways, 2- to 3-feet high just as nature intended. Just don't hit your ball in there.
A local farmer mows it two or three times a year for hay.
Nearly 1,000 golf courses have achieved Audubon certification, but Stuttgart will be only one of two courses in Germany. The other is in the state of Brandenburg in eastern Germany.
About 800 Germans are members at Stuttgart Golf Club along with 200 Americans. The course itself is about 120 acres in size, and 40,000 rounds are played per year over its 18 holes.
Konik and his eight-man crew began one year ago to implement the Audubon program.
They have cleared thick undergrowth so dying trees could come back to life, and put up low-level bird houses for smaller birds and higher houses and perches for owls and hawks.
The irrigation system was fine-tuned to prevent water from pooling, which in turn cut down on disease and the amount of fungicide used.
Mowers and other machinery now use bio-hydraulic oil instead of mineral-based oil to lessen damage in case of spills.
The crew has always been animal-friendly, taking injured squirrels and birds it finds to the local "tierheim," or animal shelter, for care.
When a mother rabbit gave birth recently to seven bunnies and holed up next to a sand bunker at the 11th green, the bunker was roped off as "ground under repair" until the the family found a more permanent residence elsewhere.
Eyes rolled when the staff, already tasked with keeping the 6,378-meter layout in playing shape, started working through its new to-do list.
"We've got to do what?" said Steve Gaulin, the assistant superintendent since 1996.
But the changes have been noticeable, Gaulin said.
"When we put up our bird sanctuary, we noticed a lot more smaller birds going in there," he said.
There are at least three types of woodpeckers that call the Stuttgart Golf Club home. But Katalina Lili'u, Taatu's wife, said birdwatchers better keep an eye out for birds that have an eye on their food.
"When you leave food in your cart, watch out for it," she said. "They're really smart, I'm telling you."
---
---
---
---