D-II baseball
Naples wins all-Italian battle to take title
---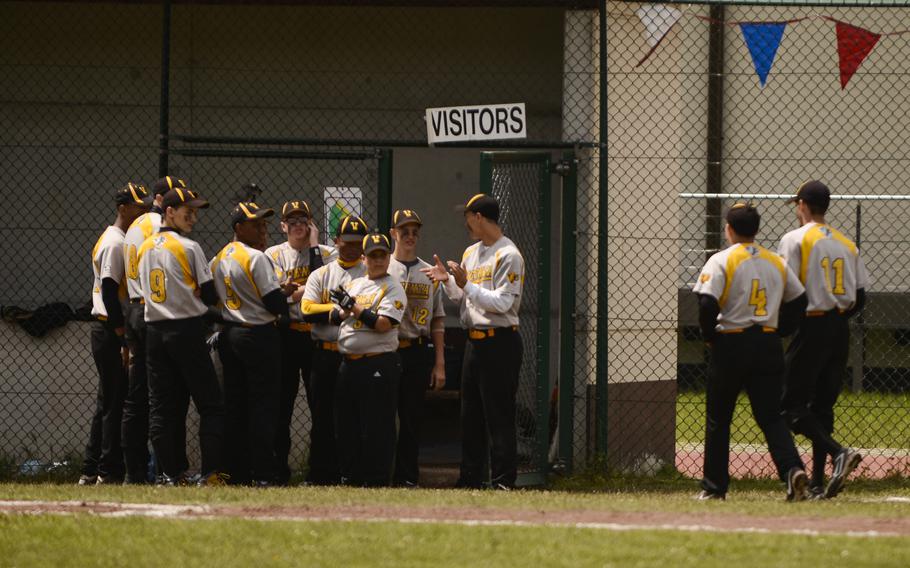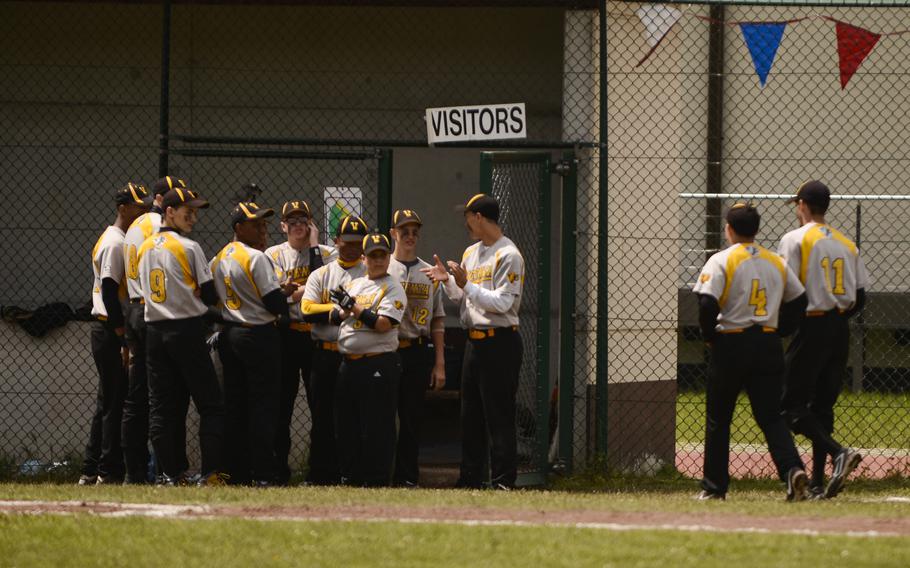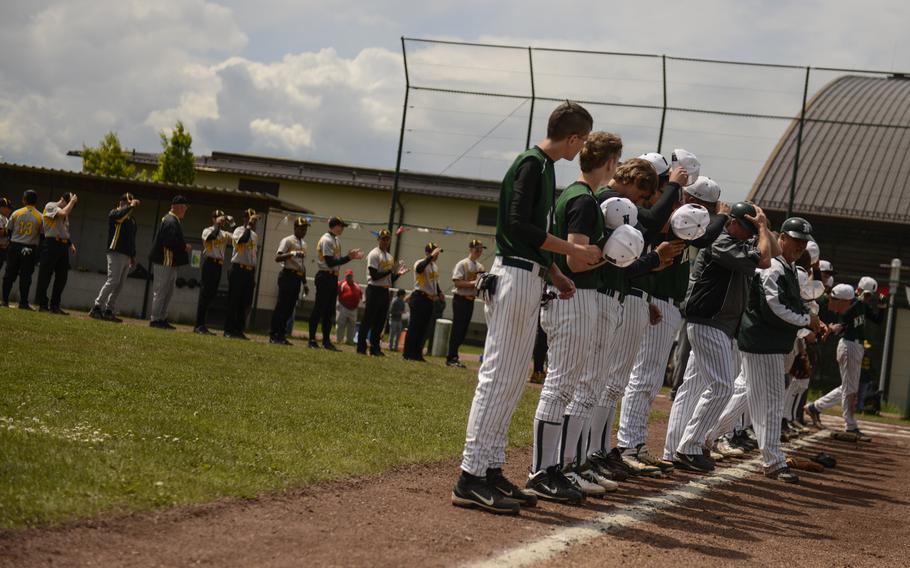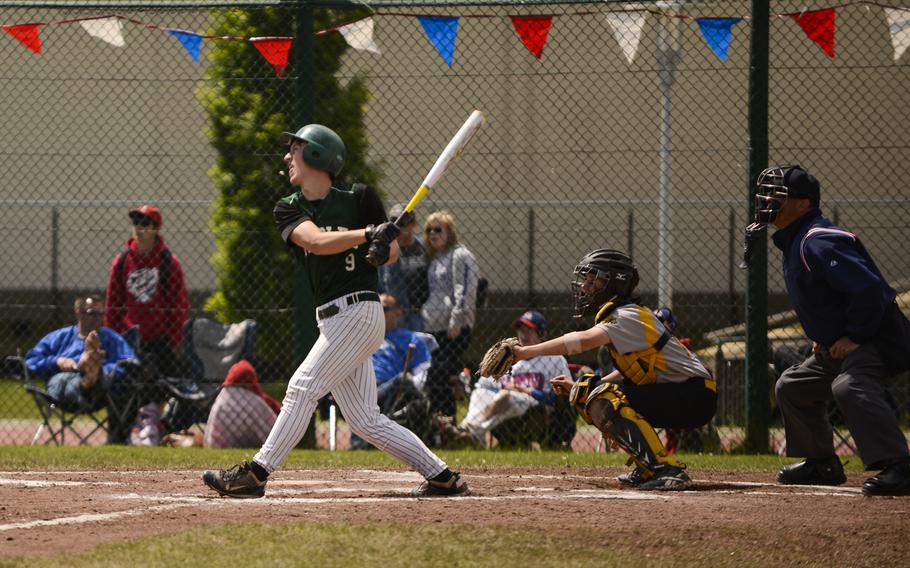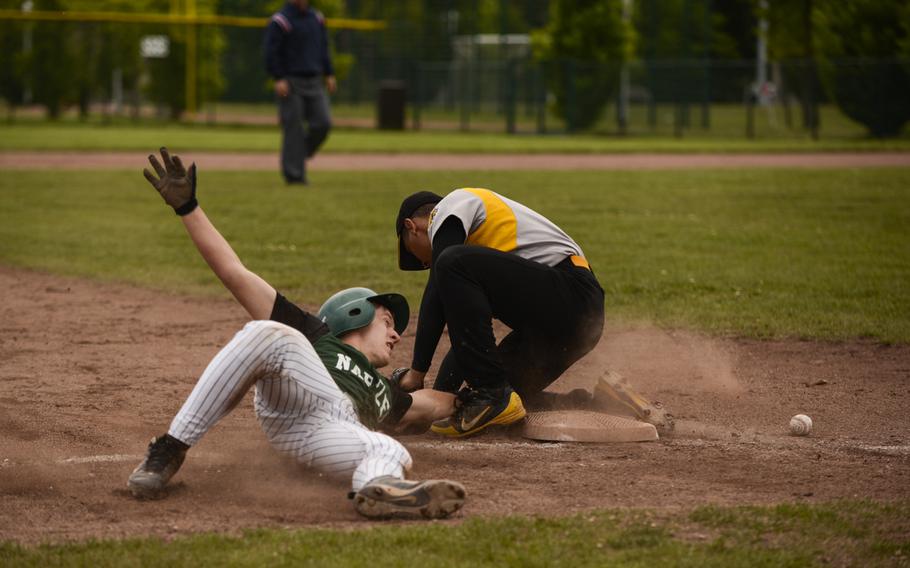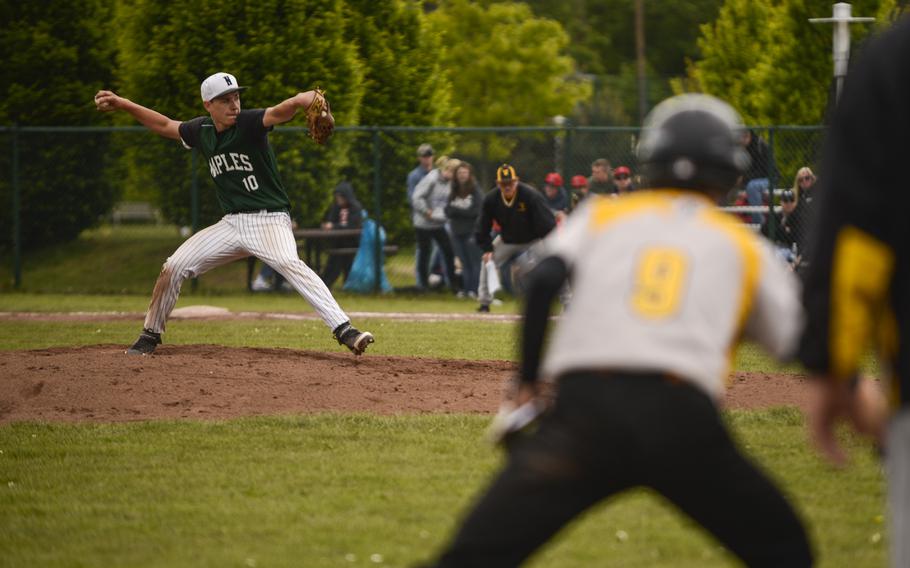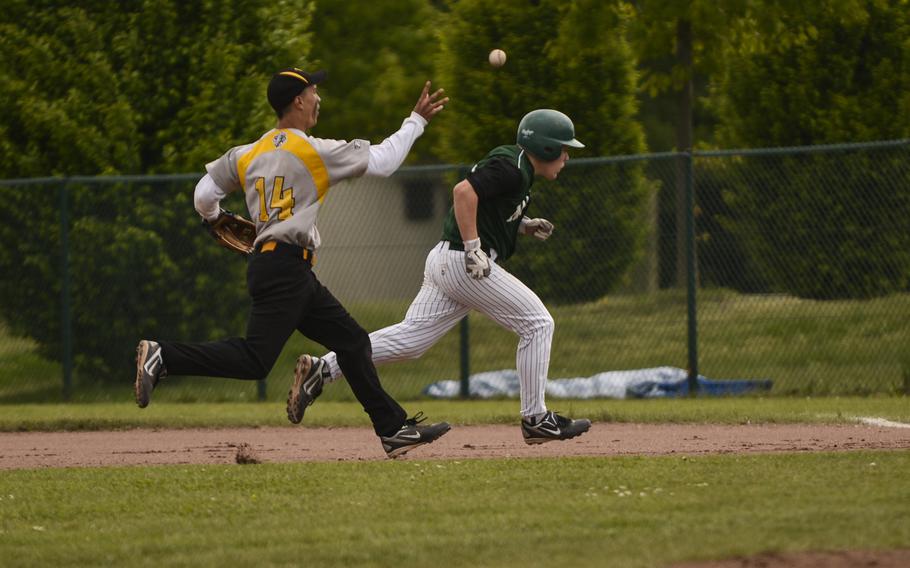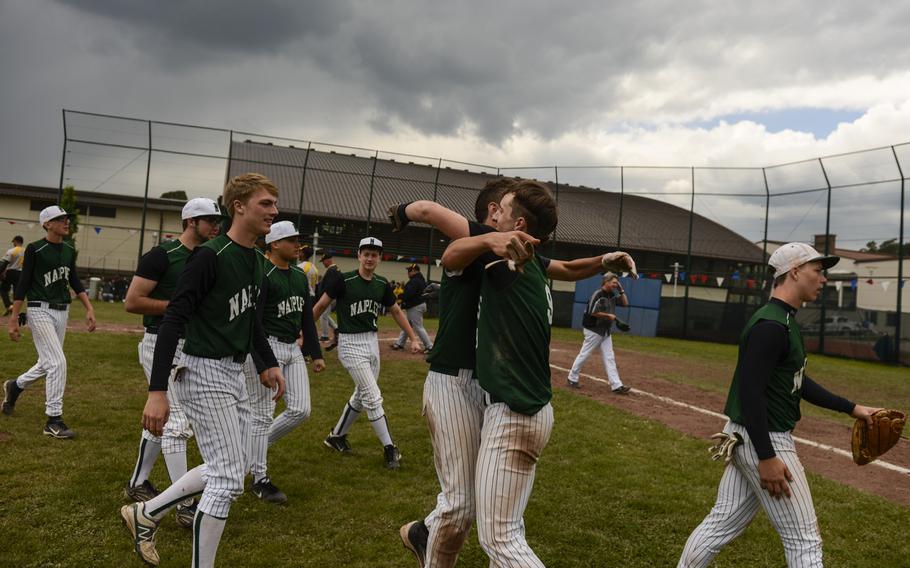 RAMSTEIN AIR BASE, Germany – After conquering all the northern competition it didn't see in the regular season, it all came down to a familiar foe Saturday for Naples.
The Wildcats won the 2013 DODDS-Europe Division II/III baseball championship with a convincing 15-1 rout of Italian archrival Vicenza, expanding the dominance they have enjoyed over Region IV to all of Europe.
The win completed an undefeated year for the Wildcats. Among the Naples' 12 regular-season wins, all over in-country regional opponents, were four double-digit victories over Vicenza.
The changes in setting and stakes did nothing to change that dynamic Saturday.
Wildcat starter Dakota Bartley efficiently retired the Cougars to start the game. Naples placed its first two batters on base in the bottom half of the first, and senior Joseph Pitts ushered them home with a booming shot to deep centerfield, a roughly 320-foot home run that staked the Wildcats to a 3-0 lead.
The game was all arithmetic from then on as the Wildcats methodically built their lead until the Cougars conceded defeat in the midst of Naples' decisive fourth-inning onslaught.
Bartley went the distance in a complete-game no-hitter.
"I told them I wanted to go the whole game," Bartley said. "I felt good the whole time."
Pitts played for Naples in this season's football and basketball European championship games, both of which the Wildcats lost. He celebrated Naples' first baseball title alongside fellow seniors Kyle Baldree, Zachary Cheek and Coner Skelton.
"I finally got to win one, and it feels great," Pitts said. "I'm just completely excited."
Despite their proven edge over the Cougars, Naples had no trouble finding reasons to bring their best on Saturday.
"Our motivation was that we've been working for a long time. We've put in a lot of effort this year," Naples coach Duke Marlow said. "And the motivation came from the four seniors on the team. We knew if we played Wildcat baseball we had a chance to win this championship."
Vicenza coach Mark Wilson said that while his team has fared well against Naples in past postseasons, this year the Wildcats were a different animal. Instead, Wilson focused on his .500 team's unlikely run to the European championship game.
"We're glad we made it here. We did better than we thought we were going to do," Wilson said. "We knew they were a powerful team, and we just fell apart."
The game was a fresh championship matchup for DODDS-Europe's combined smaller-division tournament. Naples ousted defending champion SHAPE in Friday's semifinal, while weakened 2012 runner-up Bitburg couldn't mount a championship chase. Naples and Vicenza met in last year's third-place game, with Vicenza winning 21-0.
Friday's weather-related delays forced Vicenza to wait until Saturday morning for its semifinal against Rota, an upstart Division III program fresh off an elimination of favored Division II team Ansbach. The Cougars beat the Admirals 8-4 to join Naples in the afternoon title game.
The game, and the tournament as a whole, represented a watershed moment for DODDS-Europe's Italy-based programs. All four, including Sigonella and Aviano, went at least as far as the quarterfinal round. Saturday's final was the first time two Italian schools have played in a European championship baseball game.
"Everyone thinks that German baseball is where it's at," Wilson said. "But we play good baseball down south."
Twitter: @broomestripes
---
---
---
---