Girls soccer
Naples takes title; AFNORTH clinches share
---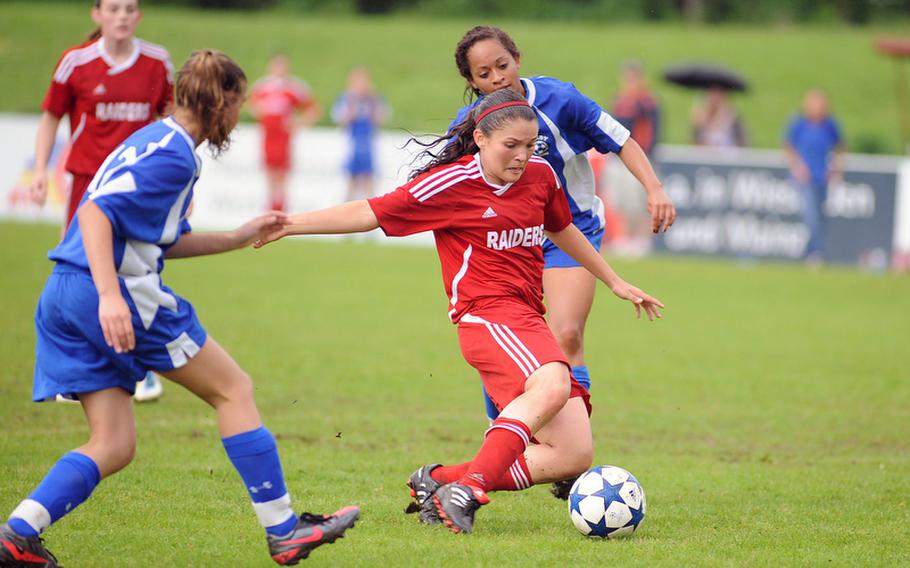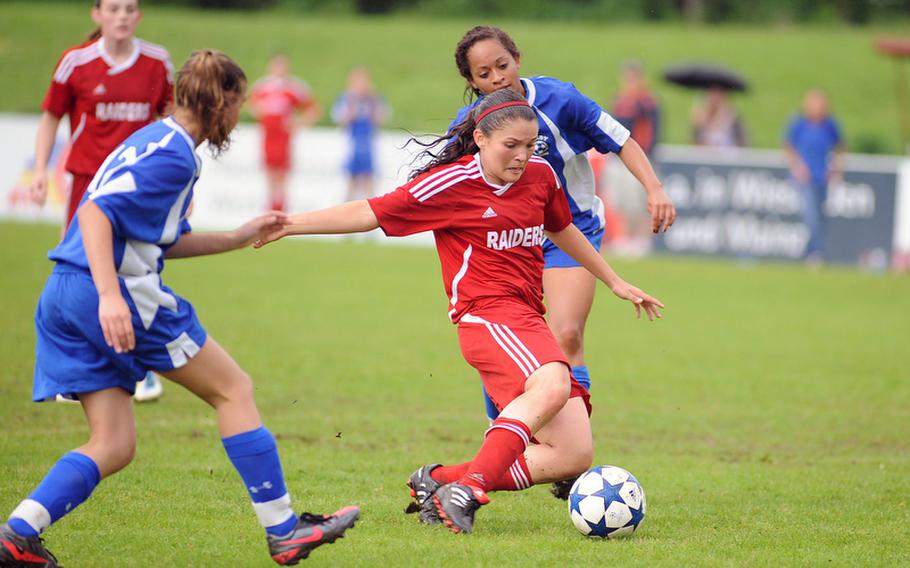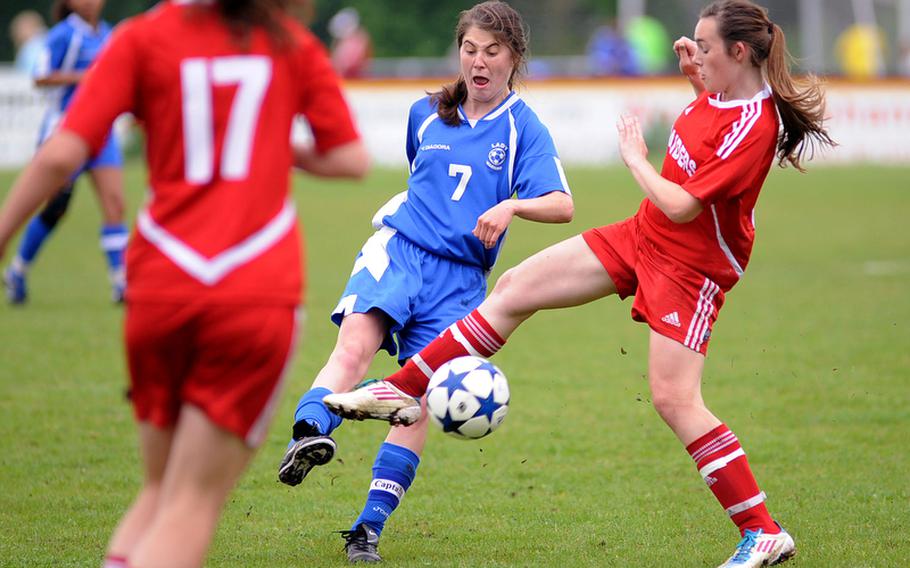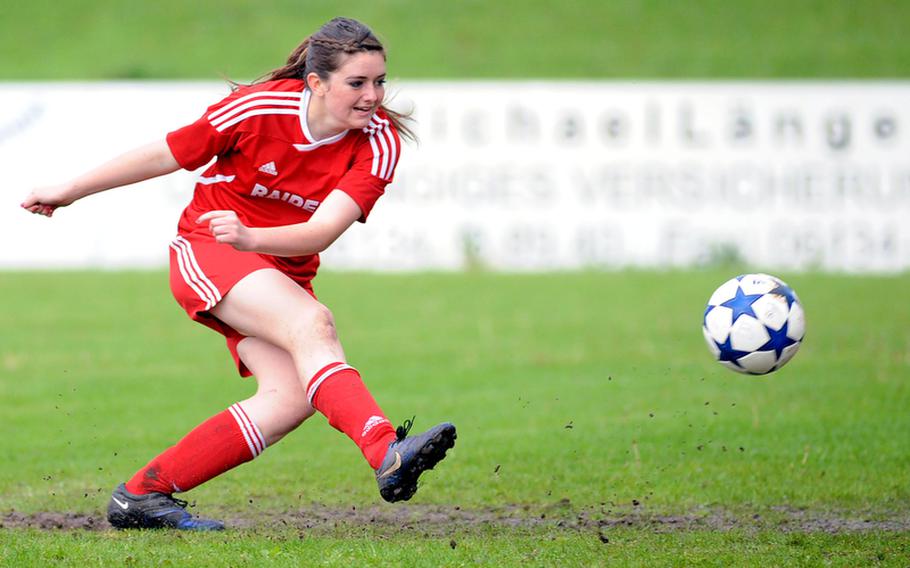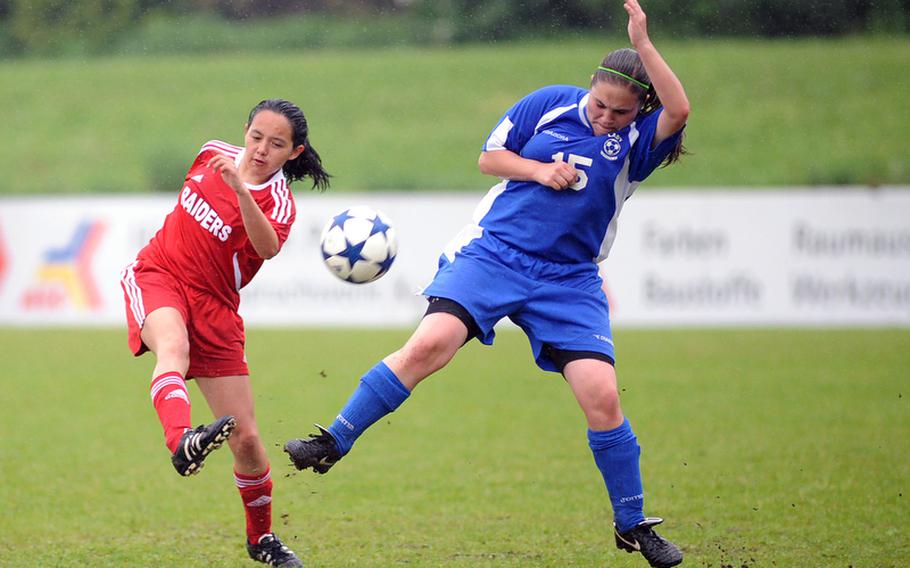 With a week to go in the regular season, the Naples girls wrapped up a regional soccer title, and the AFNORTH girls clinched at least a tie for one with Saturday victories. Naples claimed Region IV with a 5-0 blanking of visiting International School of Florence to improve to an uncatchable 6-0, and AFNORTH improved to 1-0-1 against Region I big schools by downing International School of Brussels 2-1.
SHAPE can tie AFNORTH, a team it tied 0-0 on April 27, for the Region I big-schools lead if it beats visiting International School of Brussels on Saturday; an ISB win would hand the big-schools title to AFNORTH.
Regions II and II also will come down to the final day. In Region II, Ramstein and Kaiserslautern will settle their battle Saturday at Kaiserslautern, and in Region III, once-beaten Vilseck will have to hand two-time defending D-I champion Patch its first defeat of the season to forge a tie for the lead in that race. Patch, idle Saturday, is to be Vilseck's guest for the decider.
Naples 5, Florence 0: The shutout, second of the season for the defending European Division II champions, boosted Naples' record to 6-0, good for 18 points, going into this Saturday's regular-season finale at the American Overseas School of Rome. No other Region IV team can amass more than 16 points regardless of what happens on Saturday.
Katie Waller, with two goals, and All-European Alexandra Mack, with a goal and an assist, led the Naples scoring parade, according to Naples coach Melinda Durham, but Durham was just as impressed with the performance of junior Cassidy Williams, who, she said in an email report of the game, "played an outstanding game with strong runs and hard defense."
Kelsey Ortwin and Isabella Lucy also found the net for Naples, which has its coach pumped about the next three weeks.
"Wildcats look amazing," she concluded. "We are ready for Europeans (May 21-24 in the Ramstein area) and very excited to get there."
AFNORTH 2, ISB 1: Saturday at the International School of Brussels, Jena Solorzano scored a goal and assisted on Hope BonenClark's tally to keep the Region I leaders unbeaten at 5-0-1 overall. They completed regional big-schools play 2-0-1 and are to close out their season at Brussels of D-III on Saturday.
SHAPE 3, Lakenheath 0: Saturday at Mons, Belgium, Liz Burden continued her torrid play, scoring one goal herself and assisting on the other two.
"Liz Burden threatened the goal every time she was within 25 yards," SHAPE coach Shawn Whitehurst wrote in a Saturday email. "Elena Ibaretta put the first goal in off a corner kick from Liz and Paris Johnson headed the last goal in on an opportunity created by Liz."
Whitehurt also praised the play of his midfielder, Karolina Sorensen.
"Karoline ruled the center midfield," Whitehurst reported, consistently winning the ball and maintaining possession."
SHAPE will need that sort of effort again Saturday, when ISB comes to town in a must-win game for the Spartans.
Lakenheath fell to 1-4-1 overall and 0-2-1 in the Region I big-schools standings.
Vicenza 5, Sigonella 1: Saturday at Vicenza, All-European Alex Frank scored three times to lift the Cougars to a 4-1-1 mark going into this week's regular-season finale Saturday at Aviano.
Aviano 7, Milan 1: Saturday at Aviano, Allyson Dignes and Emma Reddy each posted a hat trick as the Saints improved to 4-2.
---
---
---
---