Naples rallies to stun Ansbach, 41-40
---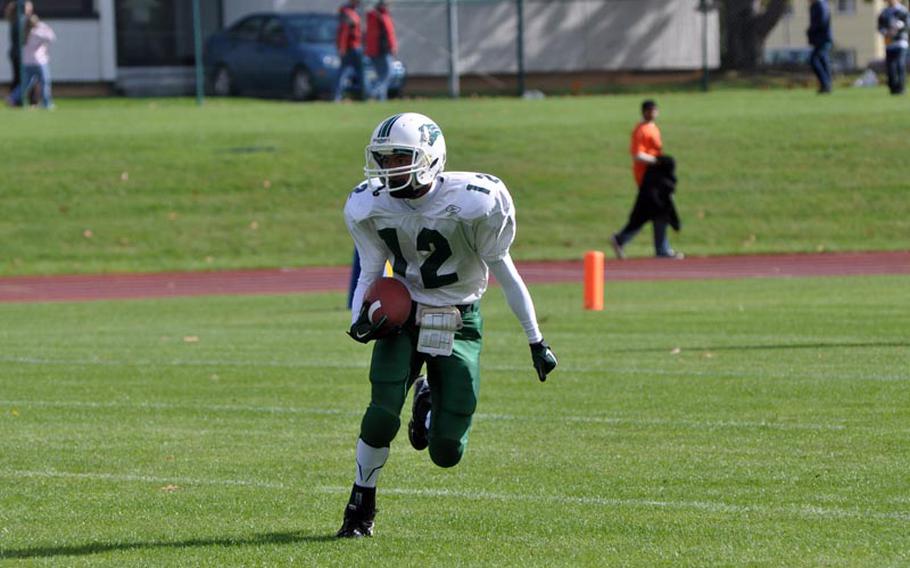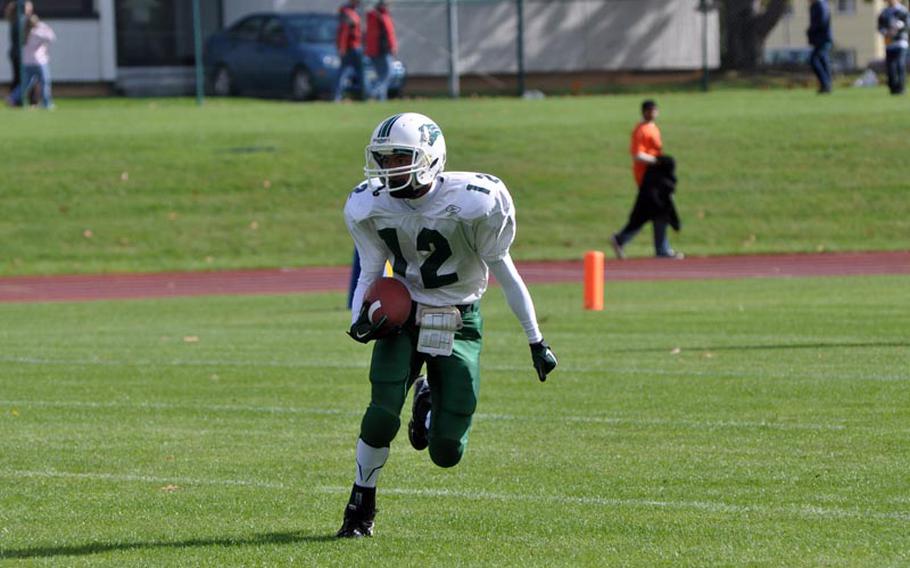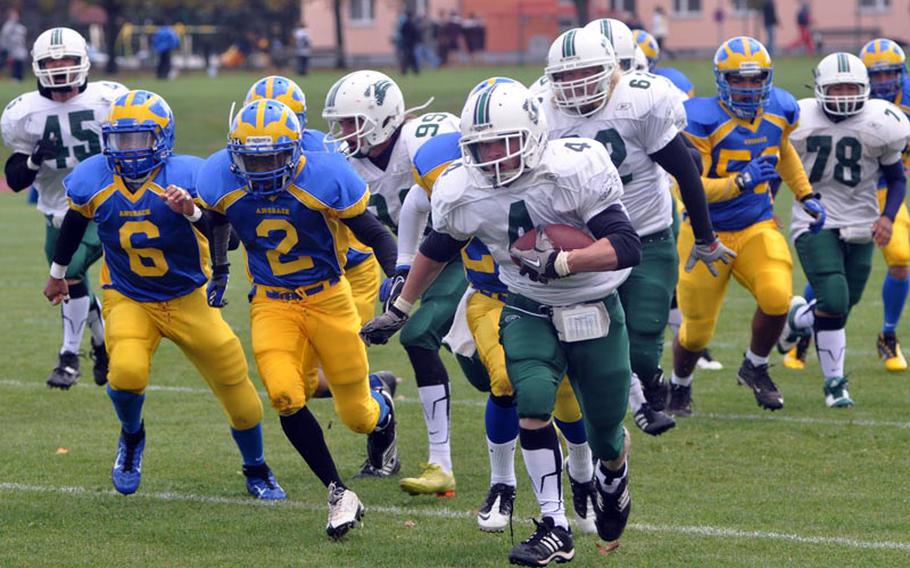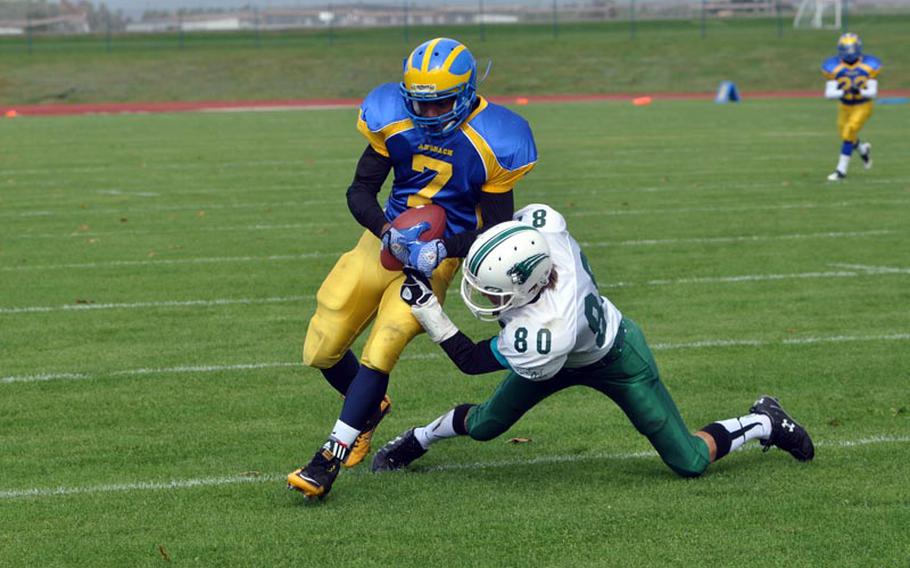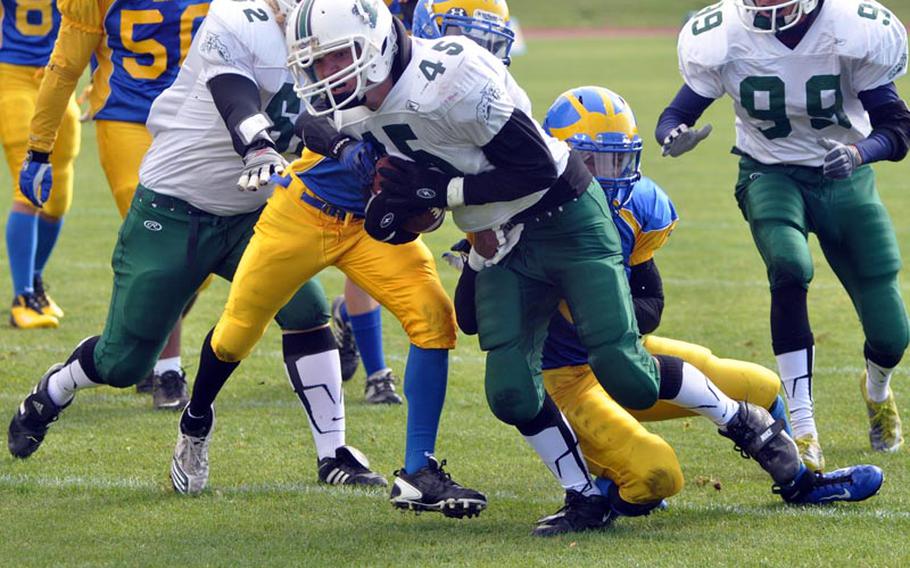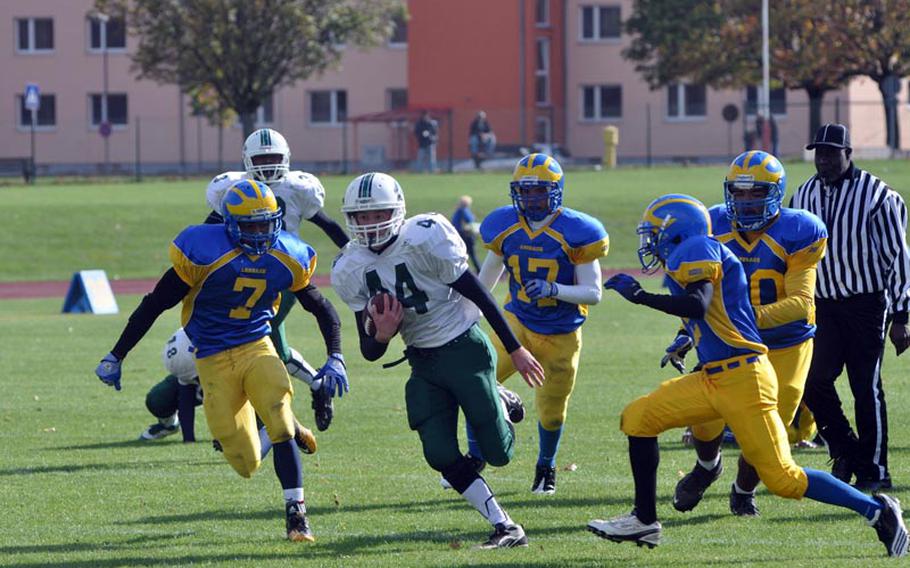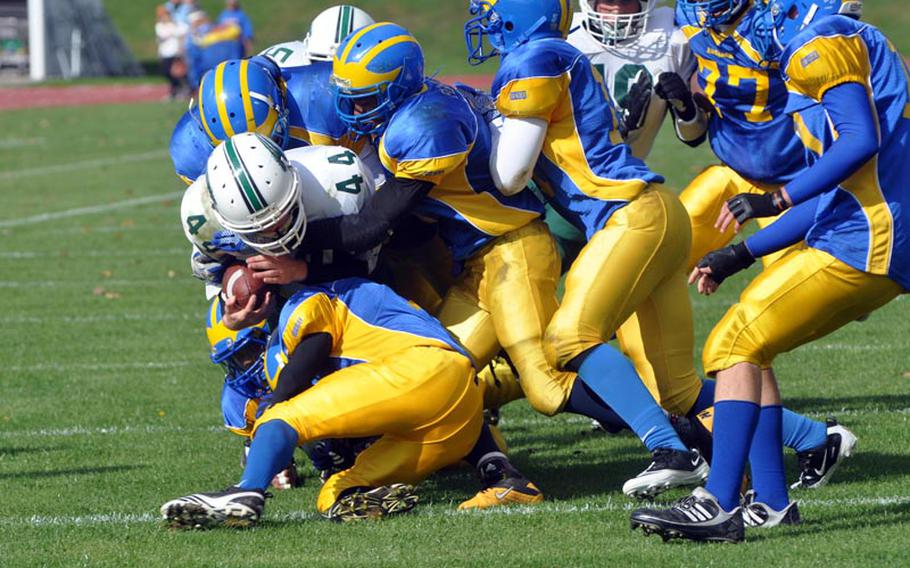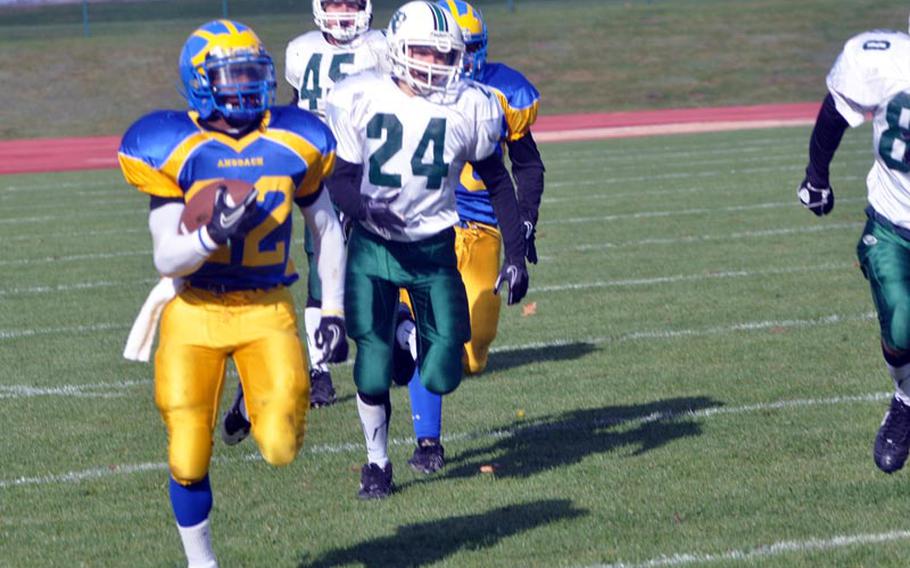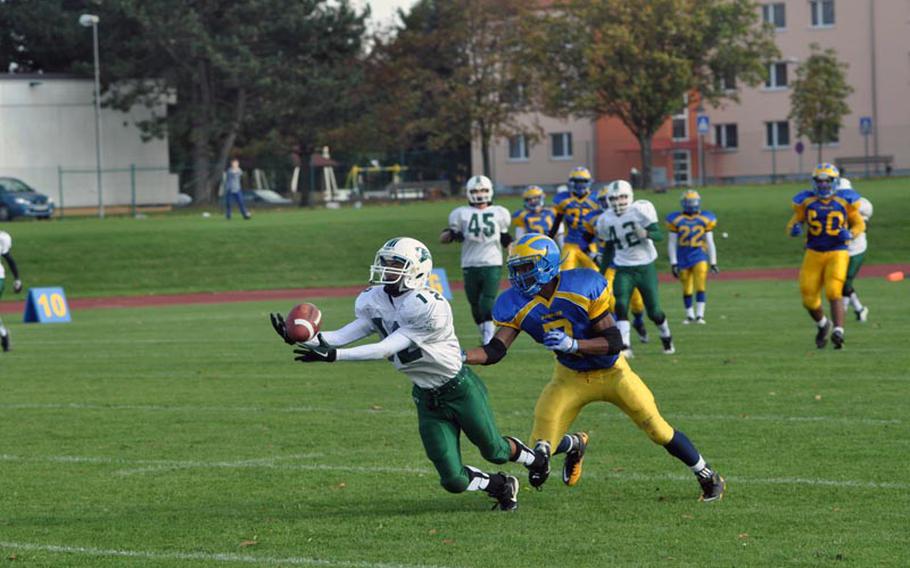 ANSBACH, Germany – Naples junior quarterback Joseph Pitts connected with Isaiah Wesby for a 10-yard pass with 25 seconds left Saturday to cap a late 21-point comeback and lift the Wildcats over Ansbach, 41-40.
Down by two scores with less than 5 minutes left in the game, Naples coach Dirk Lambertson told JunJun Gallardo to return a punt for a touchdown and the senior did just that. Gallardo broke free up the middle for a 61-yard punt return for a touchdown to ignite the Wildcats comeback.
On the next play, freshman Kory McKinney recovered an onside kick, to setup the game winning drive with less than four minutes remaining.
With Ansbach up 34-19 at the end of the third quarter hopes of an upset looked bleak for the Wildcats. Things looked even more devastating after the Cougars defense held strong on their own 2-yard line to halt the Wildcats from driving in a score.
Xavier Jones capped his second straight 300-plus yard running game with a 98-yard touchdown run to put Ansbach up 40-19 with six minutes left to play. Jones totaled 305 yards on 13 carries and scored on runs of 80, 96 and 98 yards for the Cougars, but even that was not enough to beat the Wildcats.
On the first play from scrimmage following Jones' score, Pitts caught Wesby for a 50-yard touchdown pass followed by a two-point conversion to make the score 40-27.
Ansbach, 3-1 in Division II-South, went three-and-out on their next drive to setup Gallardo's punt return.
Gallardo later sealed the win for the Wildcats – also 3-1 in DII-South - by catching a batted interception in what turned out to be Ansbach's final offensive play in the game.
Lambertson was ecstatic after seeing his junior quarterback lead his team to the game winning score. Pitts finished the game 7 for 17, for 159 yards and three scores.
"Unbelievable, our guys just played their butts off, in every aspect of the game," he said. "We were just firing on all cylinders. Our guys were running their butts off – it's wonderful."
Aside from Pitts' performance, senior Sam LeVault rushed 38 times and picked up 163 yards and a touchdown for the Wildcats. Bryan Pfirrmann rushed 20 times for 129 yards and Wesby caught five passes for 103 yards and two touchdowns.
Several players aside from Jones put up good numbers for the Cougars.
On defense, Xavier Cage recorded a sack with eight solo tackles and 12 assists, while Kevin Rouse was all over the field for the Cougars being a part of 17 tackles and a forced fumble.
On offense, quarterback Jake Voorhees went 4 for 9 passing for 130 yards and two touchdowns. Matt Phipps had 2 receptions for 106 yards and a touchdown and DeMar Flake had six carries for 90 yards and a touchdown.
"It was a great win," Pitts said after the game. "Ansbach is really good and we are glad to beat them." He credited his offensive line for his team's performance.
Ansbach travels to Aviano (4-0) on Friday with the DII-South title on the line. Naples hosts Schweinfurt and could grab a three-way share of the title with an Ansbach victory to the north.
---
---
---
---