European D-II softball
Naples rallies in final inning to top AFNORTH
---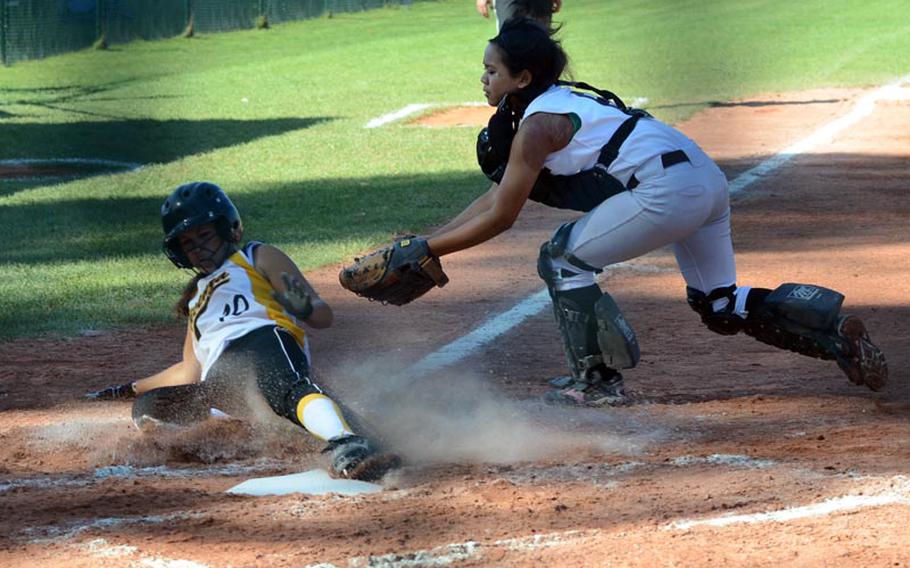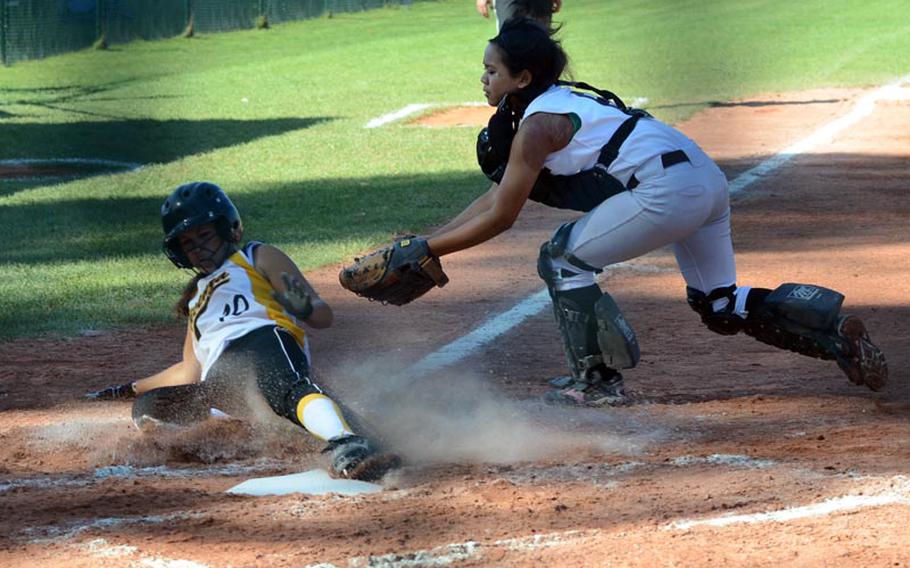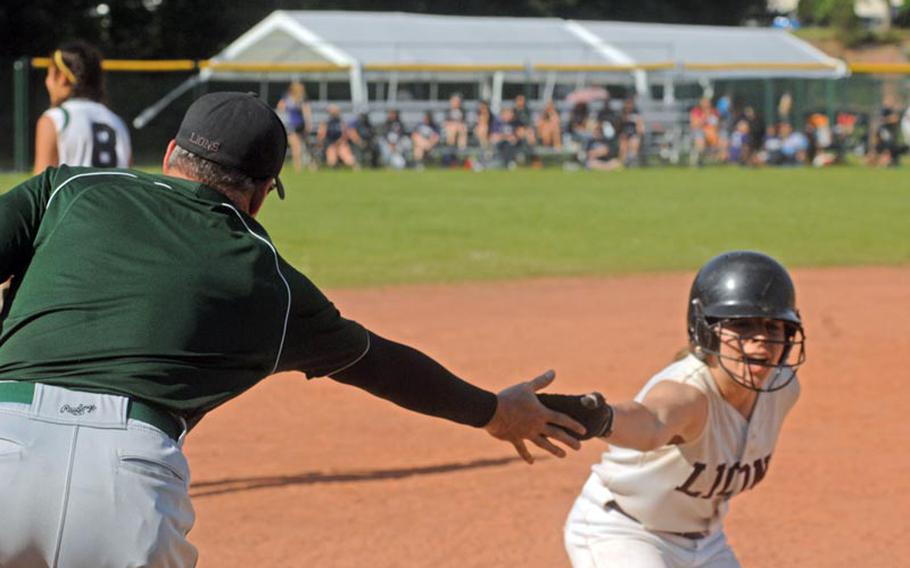 RAMSTEIN AIR BASE, Germany — With a final crack of the bat Saturday, the 2012 DODDS-Europe softball season ended, and the Division II champions assembled in the middle of the field to celebrate.
After a hard-fought game between the two finalists — AFNORTH and Naples — in the end it was an emotional Wildcats team on top of the scoreboard, 15-11, and celebrating on the pitcher's mound for the fourth year in a row.
The bats were swinging, with each team getting its share of hits, errors and emotional ups and downs. Having trailed the entire game, the Wildcats scored seven times in the seventh inning, somehow keeping the momentum they seemed to have last after a disastrous finish to the prior inning.
In the top of the sixth inning, with runners on first and second and Naples down two runs, a seemingly routine fly ball into left field turned into a triple play for AFNORTH after the umpires deemed that both runners didn't tag-up on their bases.
This would later work against AFNORTH because the quick outs allowed Naples a chance at another inning. With only four minutes of game time remaining under DODDS rules, Naples got three outs from AFNORTH and took full advantage of its next opportunity.
Naples, which finished the season without losing a game, went on a hitting streak in the top of the seventh, keyed by Tara Carrico and Vicky Krause, who both had triples and drove in a run.
Afterwards, an emotional Naples coach Jesse Costa could barely explain how proud she was of her girls.
"I knew my girls would pull through," Costa said. "I have an awesome set of girls. There are no better."
AFNORTH coach Greg Blankenship said after the game that he should have pulled his tiring pitcher, Rylee McKinney, a few batters earlier as the Wildcats were hitting hard line drives, one after the other.
"I left her in four batters too long," Blankenship stated. "And that was my mistake — all mine."
AFNORTH had pulled off a similar comeback in a semifinal against Vicenza earlier in the day to reach the final, winning 11-10.
Vicenza defeated Ansbach 11-10 to take third.
Staff writer Steven Beardsley contributed to this report.
---
---
---
---