Home Team
Murphy will be booting balls at D-I college
---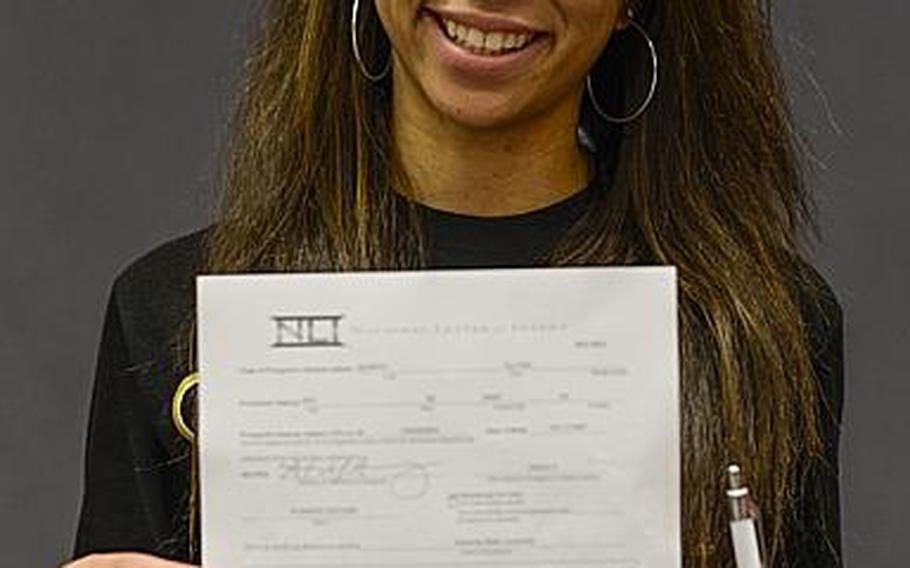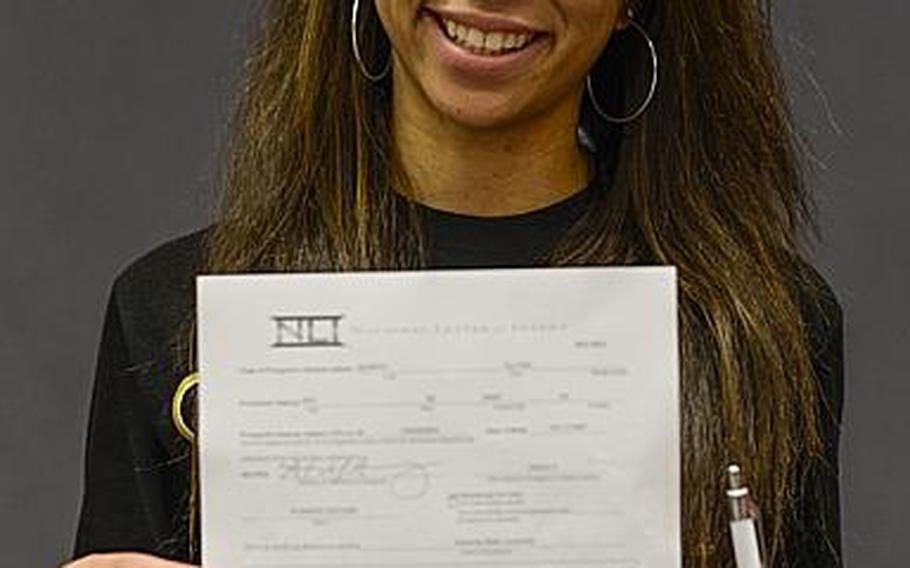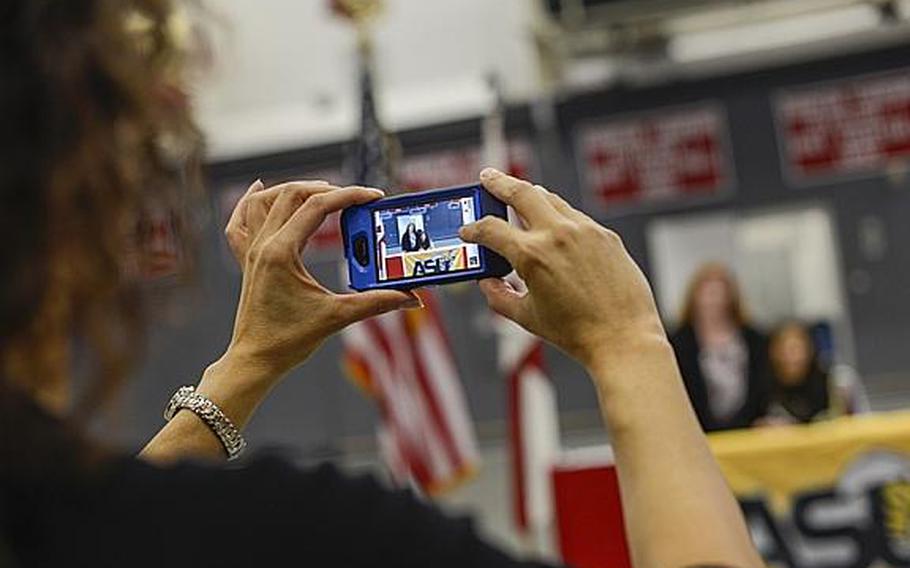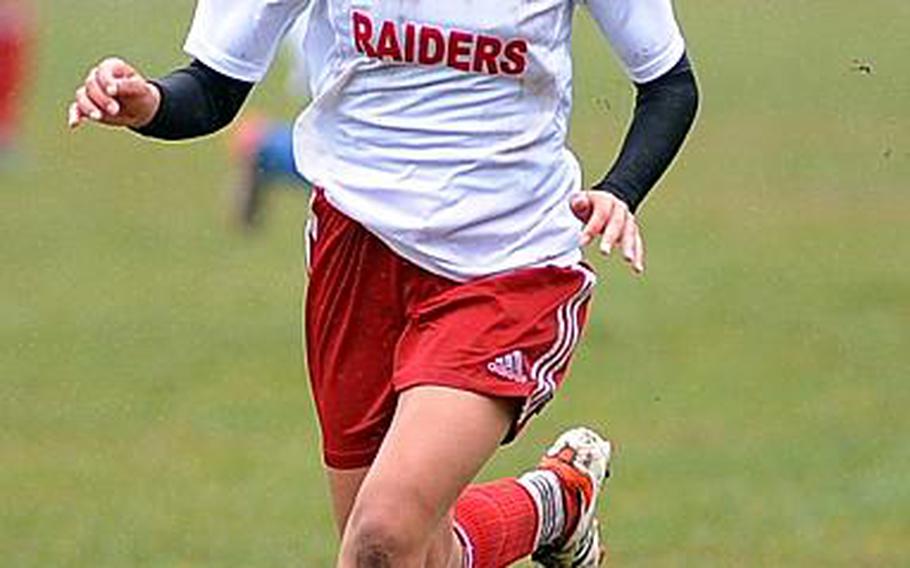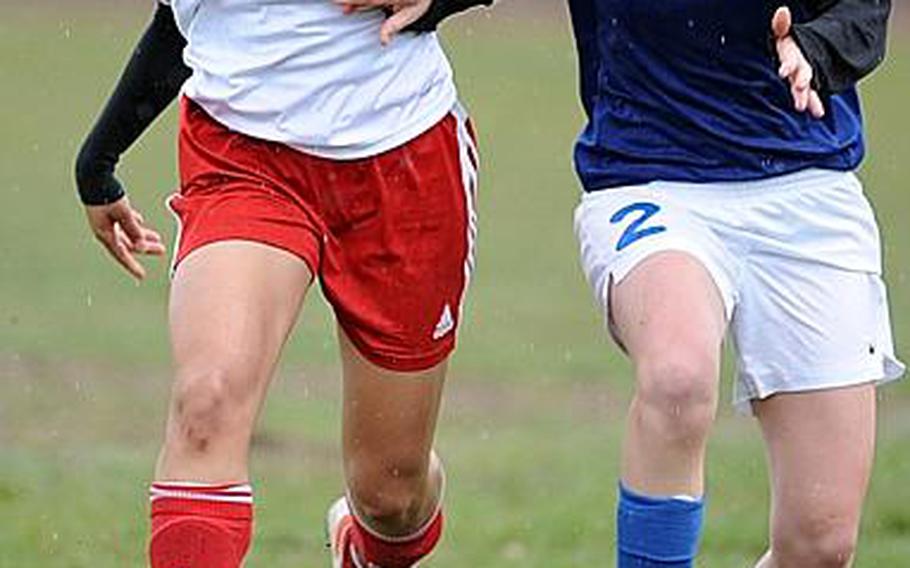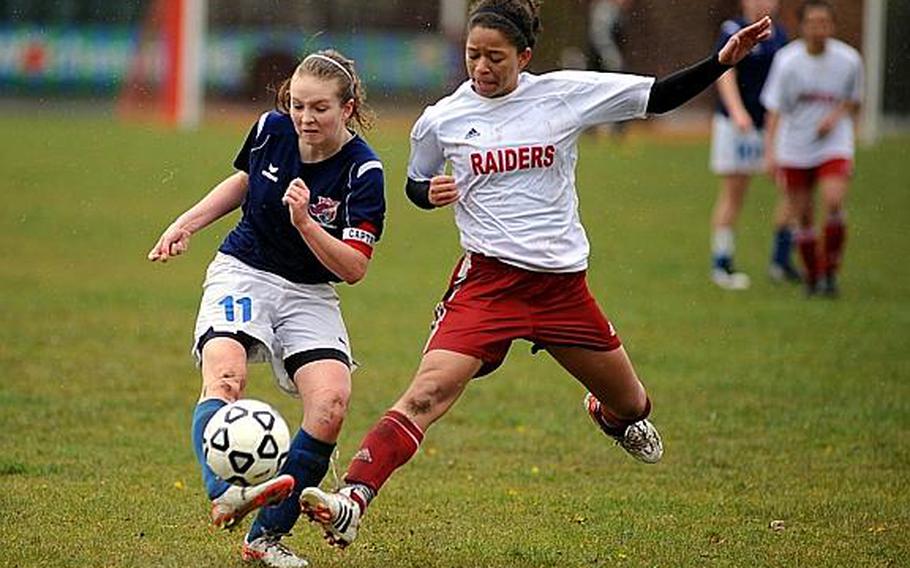 KAISERSLAUTERN, Germany — Anyone who's seen Ally Murphy take control on the soccer field would not be surprised by the proactive way she earned a college scholarship.
"I've just been going on different websites, recruiting websites, and putting all the information that I have out there," Murphy said. "I just got lucky that someone wanted me."
Murphy's efforts were rewarded this week when the Kaiserslautern senior signed a national letter of intent to play for Alabama State University, an NCAA Division I program in Montgomery, Ala.
The signing opens a promising new phase of a career marked by an ever-expanding list of accomplishments and challenges overcome.
Murphy began playing soccer in earnest in third grade and quickly showed a talent for the game. She began training with Sebastian Korst, a former player for the German youth national team and the professional club FC Kaiserslautern, and playing in intensely competitive German leagues. She was selected for the U.S. Youth Soccer Olympic Development Program, further escalating the level of competition she encountered.
Kaiserslautern High School head coach Brian Daly recalls coaching Murphy's eighth-grade Youth Services team, where he said the young phenom exhibited "signs of greatness" and the potential to make an enormous impact on his Red Raiders program.
"You knew there was something special about this person," Daly said.
Her anticipated KHS debut would have to wait, however. An anterior cruciate ligament tear cost Murphy her freshman season, along with the aura of certainty surrounding her dazzling young career.
Her recovery was fueled by "the support of a lot of people," Murphy said, from coaches and teammates to friends and family.
"They were really pushing for me," she said. "I just had to put in the work."
On the field, Murphy quickly made up for her lost season. She became a Red Raiders varsity captain immediately as a sophomore; as a junior she led the team in goals and earned first-team All-Europe status from DODDS.
Stateside, that kind of body of work would likely attract the interest and recruiting pitches of a range of college coaches. A lifelong DODDS student, Murphy knew that didn't necessarily apply to her. Early in her junior year, she took the initiative to seek out her own opportunities.
The statistics and film Murphy posted online found a receptive audience in Alabama State head coach Jodie Smith. The son of a now-retired airman, Smith had spent a portion of his wayfaring childhood in Kaiserslautern, and was familiar with the obstacles standing between a capable DODDS athlete and a spot on a collegiate roster.
"There are some good athletes, military kids, that don't get seen," Smith said. "We started corresponding with her and we thought we'd give her an opportunity. Kids over there don't necessarily get that opportunity."
But even the most altruistic of coaches has games to win. The offer would never have reached Murphy if she couldn't contribute to Smith's program. Even without a live look at his new Hornet recruit, Smith could answer that question in the affirmative.
"The first thing you always look at is: 'Is the kid athletic enough to make that jump?' And she's definitely that," Smith said, adding that her on-ball technical ability also easily passed his eyeball test. "The rest is just maturity as a player. Maybe she'll have to adjust to the speed of the game. But she has all the basics that we would need."
Murphy garnered interest from other NCAA programs. But a November visit to the campus confirmed that her future was in Montgomery.
"ASU just seemed like the school for me. It just seemed like a perfect fit," Murphy said. "I kind of knew what I was looking for."
With her injury long behind her and boundless opportunity ahead, Murphy's next challenge exists as much off the field as on it. Her brief time in the States last fall made that overwhelmingly clear.
"Excited and nervous are kind of the two feelings," Murphy said. "Just because I've grown up overseas, so I don't really know what the States are like.
"So it's going to be a new chapter and a new adventure. I'm looking forward to it."
twitter: @broomestripes
---
---
---
---