Murphy's three goals spark Kaiserslautern
by
Mark Patton
April 2, 2011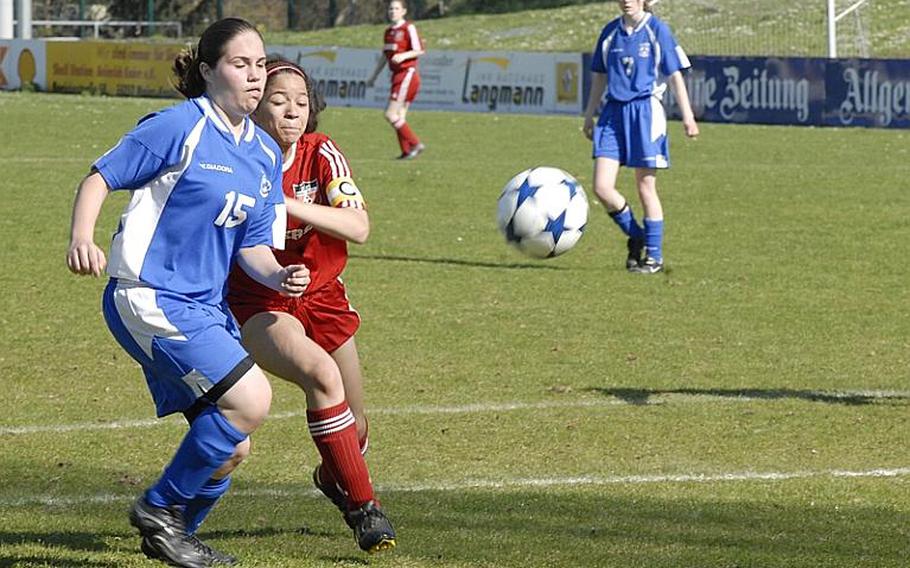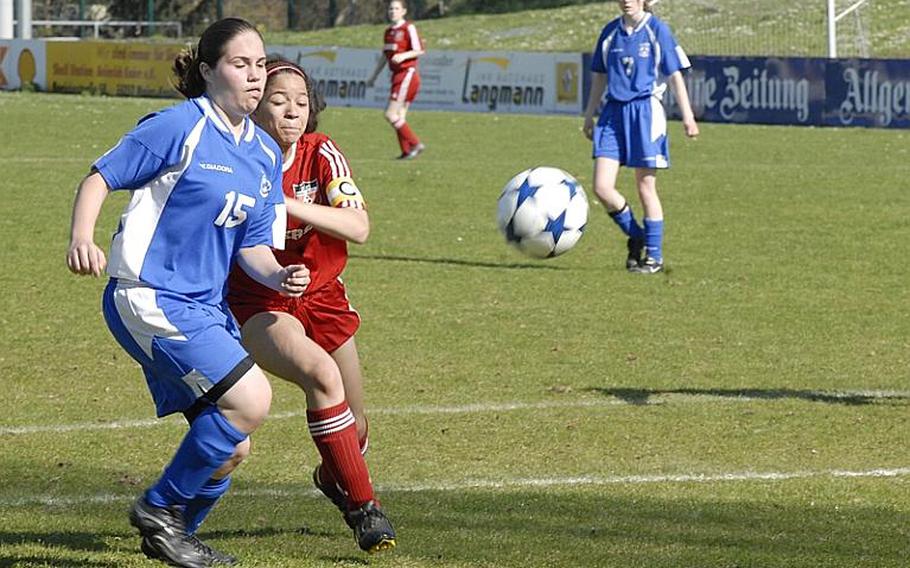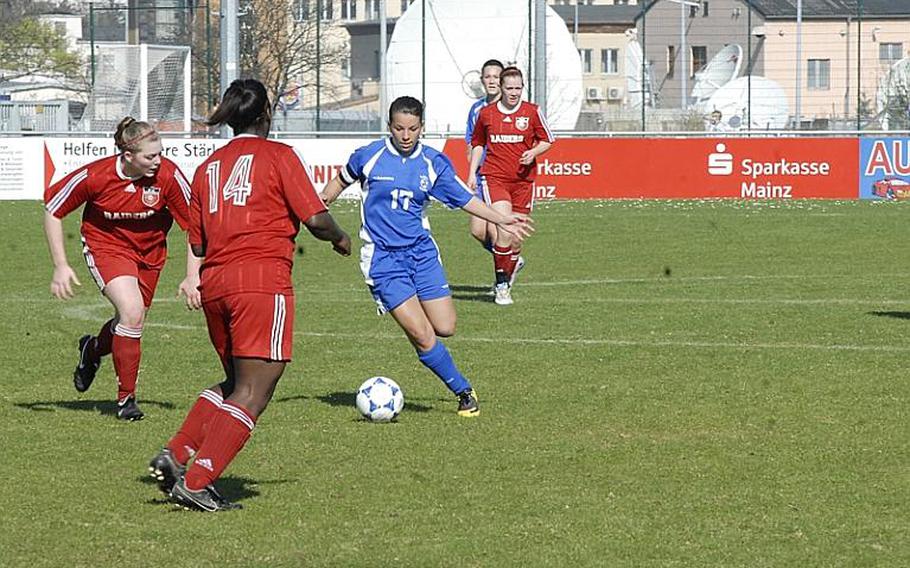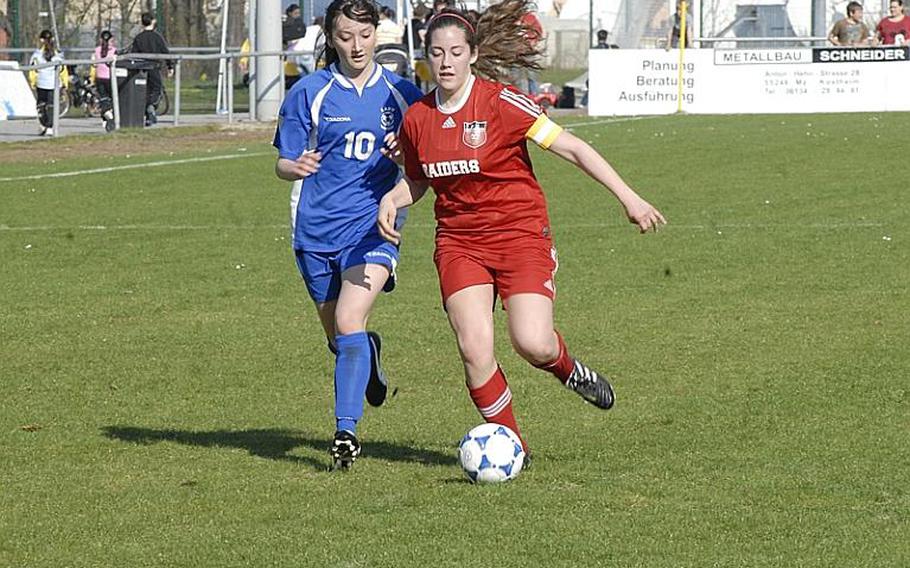 MAINZ-KASTEL, Germany — The Kaiserslautern girls soccer team rode the cannon-like leg of sophomore Allysa Murphy to outlast a scrappy Wiesbaden squad, 5-3, Saturday.
Wiesbaden senior Celina Ponte, who finished with two goals, put the Lady Warriors ahead with a score five minutes into the match, but the lead didn't last long.
Murphy scored the next two goals and then after Ponte tied the game at 2, broke through the defense to slug in another to put the Lady Raiders ahead for good.
All her goals came in the first half as the Lady Raiders proved adept at finding open teammates and playing unselfish soccer. "That's the only reason I got my goals, my girls knew where I was," Murphy said.
When senior Olivia McQuail added the first of her two goals, Kaiserslautern had a 4-2 halftime lead against a Wiesbaden team that knew it had to play better defense.
"We let them run down the field in the first half," said Wiesbaden junior Emily Dill, who scored a goal late in the match for the Lady Warriors.
After the high-scoring and fast-paced first 40 minutes, the Lady Warriors tightened up — "We just adjusted, we knew how they played," said Ponte — but so did Kaiserslautern, and Wiesbaden could not cut into the lead.
Even though their win came against a tough defensive Wiesbaden team, Murphy said the 2-0 Lady Raiders are not getting cocky.
"We're just taking it game by game, we're trying not to look too far ahead," said Murphy.
Wiesbaden fell to 1-1 and coach Tom Rooney told his girls not to get too down about the loss.
"I'd rather lose to K-town now than in pool play in the tournament," he told his team after the match.
At least one of his players was ready to take the lessons learned and hit the field again.
"It's something we can build on, we'll be practicing harder," Dill said.