Mulvany, Coon win Far East cross country championships
---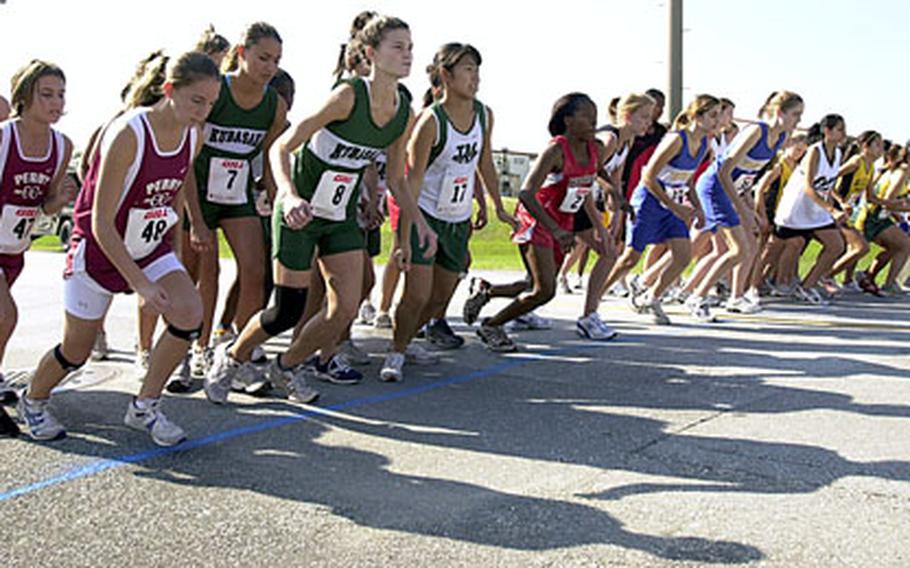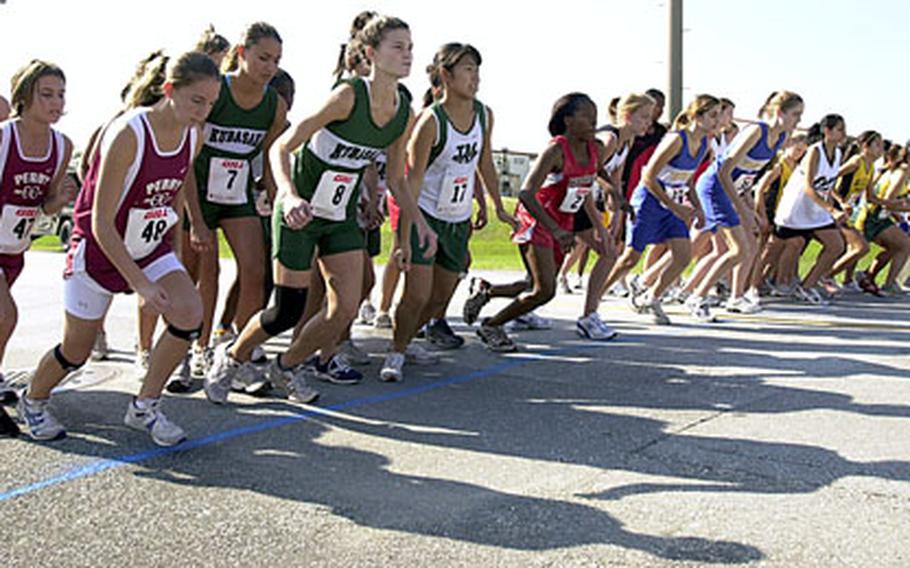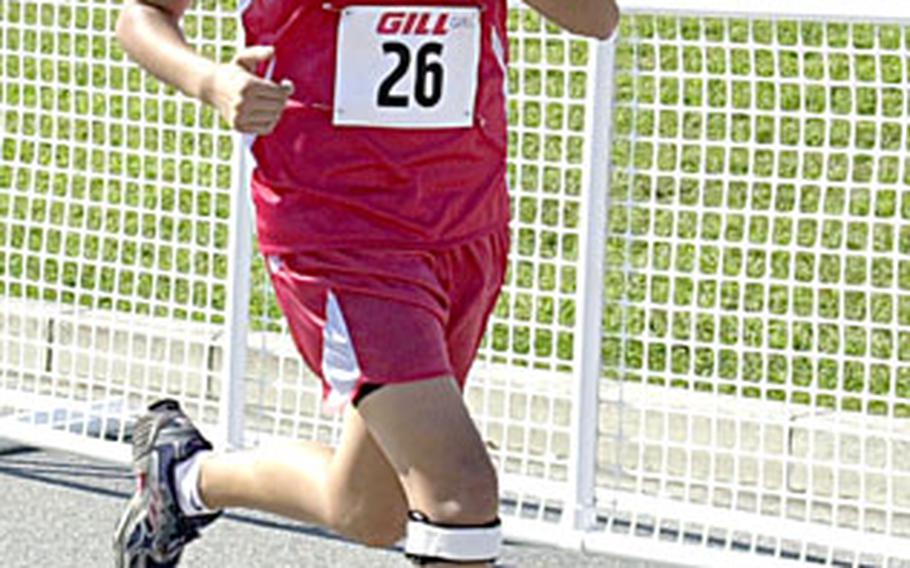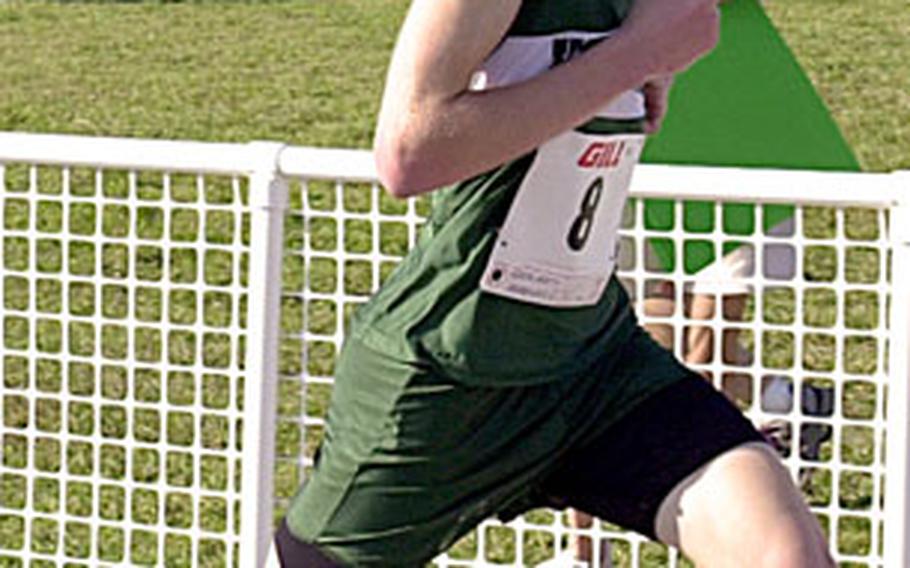 CAMP HANSEN, Okinawa — The heat seemed oppressive to Nadine Mulvany, who could have been forgiven had she spent the better part of Monday's race looking for the guy who sold the oxygen.
Still, she pressed on. And when she crossed the finish line in Monday's 3.1-mile individual Far East High School Cross Country Meet race, she marched into history, along with Matt Coon on the boys' side.
Never before had runners from Nile C. Kinnick in Japan or Kubasaki on Okinawa won the race until Monday. And the two celebrated their feats, achieved in 80-degree temperatures under a cloudless sky on the road course at Camp Hansen.
"It feels great," Mulvany said after a race in which she took the lead after the first 20 seconds and didn't look back. Mulvany crossed the line with a time of 19 minutes, 51 seconds, 43 seconds better than runner-up Michelle Castillo of host Kadena and 1:03 faster than Jade Thrasher of Robert D. Edgren in Japan.
Not realizing how much she was pulling away from Castillo, Mulvany, the reigning Department of Defense Dependents Schools-Japan champion, instead spent much of the time focused on "how horrible the weather was. I'm not used to it. It was hard to breathe. But I kept pushing. I didn't want to give up until the end."
Coming into Monday's race, Mulvany said she'd thought a runner from Kadena, Kubasaki or defending team champion Seoul American would seize the lead and she'd run on their heels until the end. "I wasn't expecting to lead. Taking the lead surprised me. I thought somebody would catch me."
"She destroyed them," Kinnick coach Philip Bailey said of Mulvany's performance.
Staying with the pack and making a charge toward the finish was Coon's strategy. Like Mulvany a sophomore, Coon pushed in front a couple of times, but was content to lag with the pack, which he said was bunched too tightly and wasn't cutting corners sharply.
"Right about halfway, I thought I could take them," Coon said, adding that in the last 400 meters of the race, "I decided to pass them, and finally went ahead and started sprinting toward the end."
While Coon made individual history, Kinnick's boys made school history by taking first place in the team standings, nudging out 2004 champion and host Kadena 40-41. Coon helped Kubasaki finish third with 59 points. Bailey was optimistic of a strong showing in Tuesday's team relay, which would give Kinnick the overall team title — a first in school history.
"We're aiming for it," Bailey said. "The kids have worked hard. They're hyped up."
Also in solid position for the overall team banner was Kadena, which, despite Mulvany's victory, posted a solid girls team victory with 24 points, 18 fewer than Guam High. But coach Tom McKinney, whose Kadena team won the 2004 title, wasn't counting on a thing.
"We're not taking anything for granted," he said, refusing to invoke the "favorite" word. "They're just here to have fun and run. They're just out here to run."
---
---
---
---