Marksmanship preview
Multiple teams have sights set on success
by
Rusty Bryan
December 1, 2011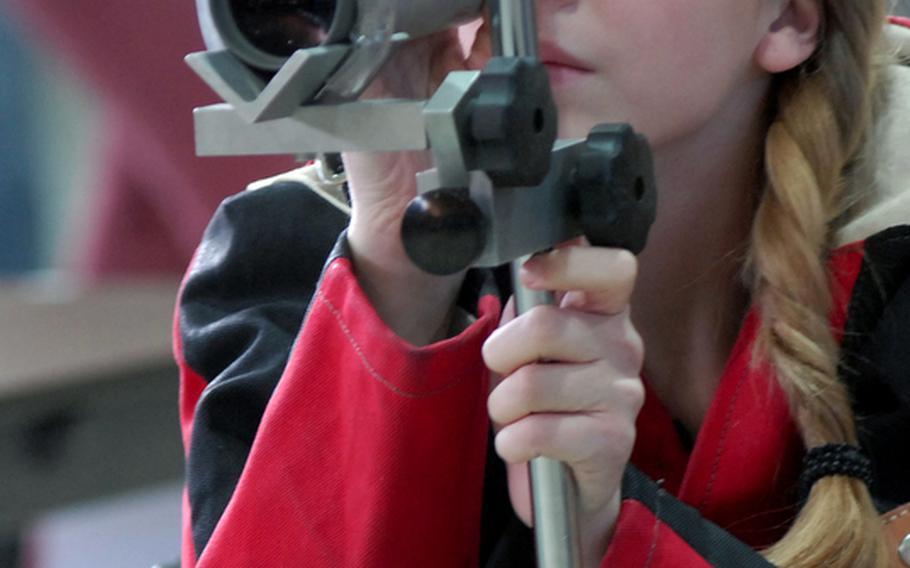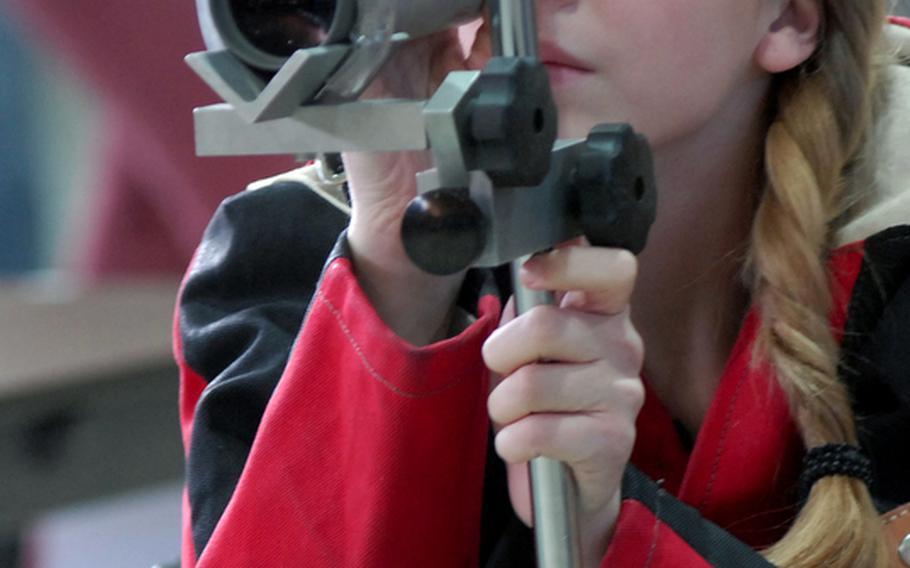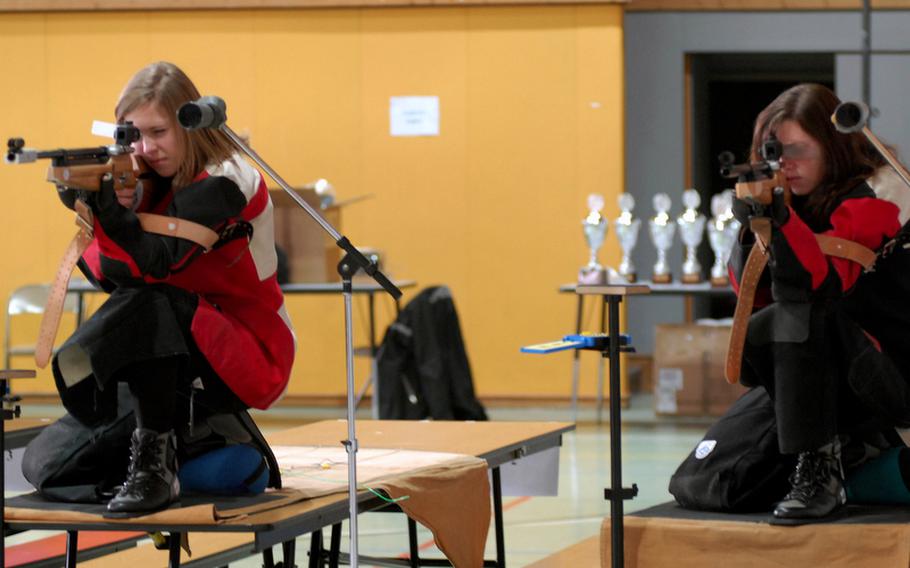 The landscape for the 2011-2012 high school marksmanship season that opens Saturday at Patch and Hohenfels has undergone sweeping changes since last season, when the Hohenfels Tigers swept to the European championship under the guidance of longtime coach Bruce Andrews.
This season Andrews and his usual rival, Jack Wayne of Patch, have retired, and last season's top two scorers have left the system.
That doesn't mean, however, that the two high-powered programs are left in the lurch. Kyera Howard, who tied for third last season, has returned to Hohenfels for new coach Robert Cheney, who also can count on Lena Waldron, who tied for fifth last season, and her sister Kathleen to put up points.
And judging from postal qualifying scores the team posted recently, the Tigers figure to be back in the hunt again.
"We just shot postals for the JROTC nationals in the States," said Cheney. "We shot the same score (1,118 of a possible 1,500) as we did last year when Coach Andrews took the team to nationals."
Raul Pinon takes over from Wayne at Patch, and is building his first edition around Mercedes Romih, who tied for fifth in Europe in 2011. Like Hohenfels, Patch, too, seems to have negotiated the transition to a new coach seamlessly. According to Vilseck coach Mitch Pollack, Patch shot 1,121 for its postal qualifying score.
However, Pollack's Falcons, who were to shoot their postals for nationals on Thursday night, appear to be the preseason favorite. Vilseck returns Christy Chanin, who tied for third last season; Georgie Castro, who's been scoring in the 280s (of a possible 300) in preseason, Meraleigh Randle, who's improved her game into the 270-280 range, and Malia Carson, a 270s shooter, from last year's squad. Newcomers Shelby Gronhoff and Alexis Finster, also 270s shooters, prompted Pollack to say, "We may be able to take it away from Patch this year," in a Thursday phone call.
As is evident from the names of the top shooters, DODDS-Europe marksmanship, which employs precision air rifles on 10-meter indoor ranges, again will be a female-dominated sport. Last season, Heidelberg senior Katelyn Bonnell led the field in which nine of the top 10 finishers were girls.
Nine teams will be vying for the 2012 team title. Farthest afield of them is Alconbury, competing officially for the first time this season. According to coach Lowell Bartmess, the Dragons will counter their inexperience with some high-level instruction from Cambridge University pistol coach Herb Teachy, a grand master rifleman.
Anchoring the southern end of the field is Vicenza, which expects to be rebuilding this season, according to coach Robert Molinaro.
Alconbury and Vicenza are scheduled to attend this week's meets in person, then conduct the bulk of the season via postal competition. This year's championship meet is scheduled for Jan. 28, at a site yet to be determined.