DODEA-Europe girls hoops
Most top seeds performing up to expectations
by
Gregory Broome
February 19, 2020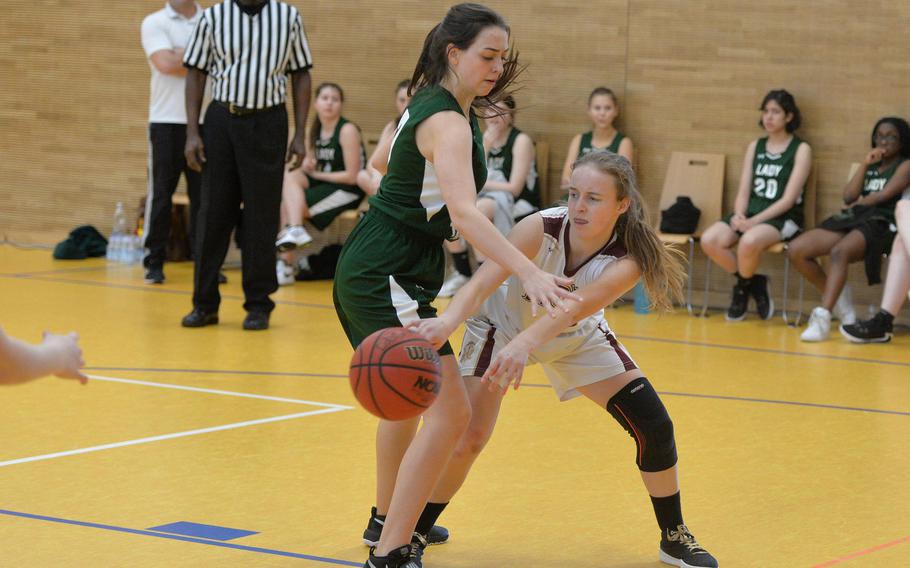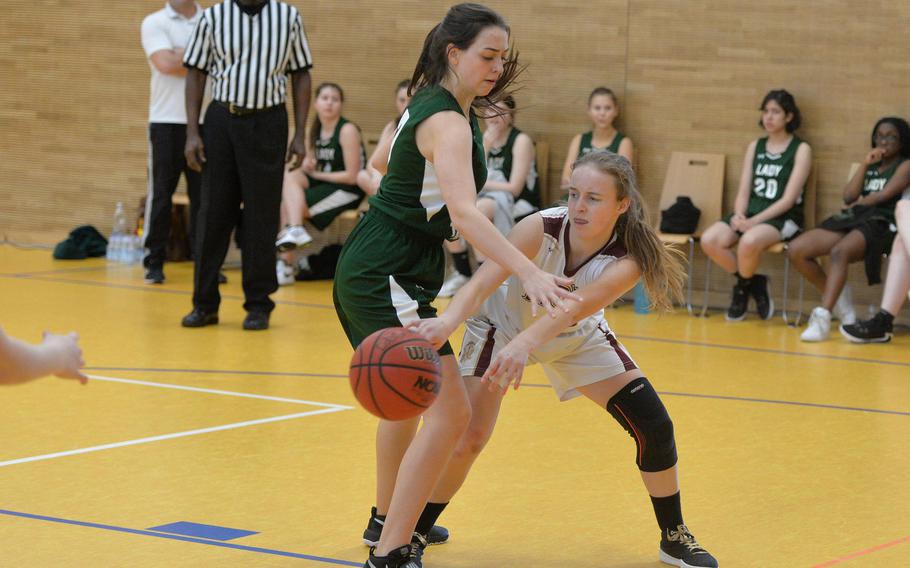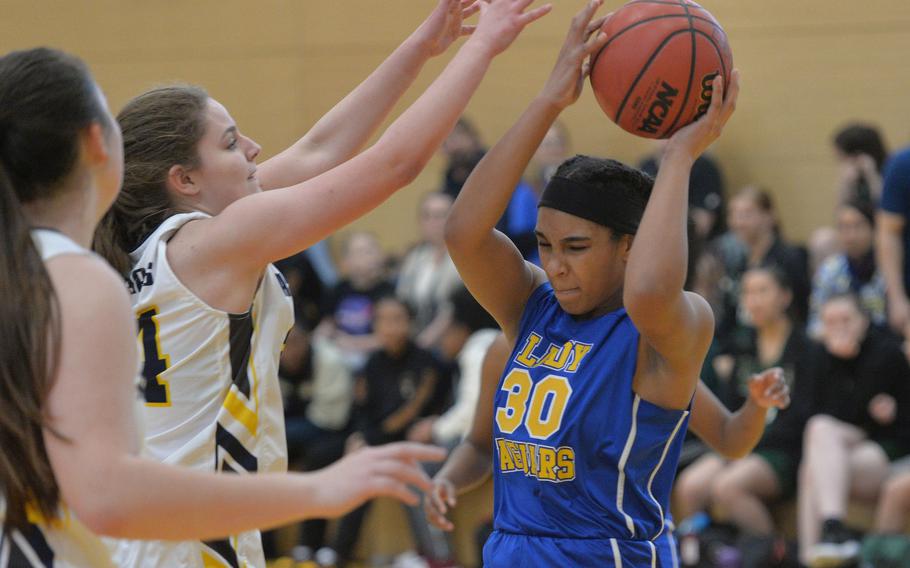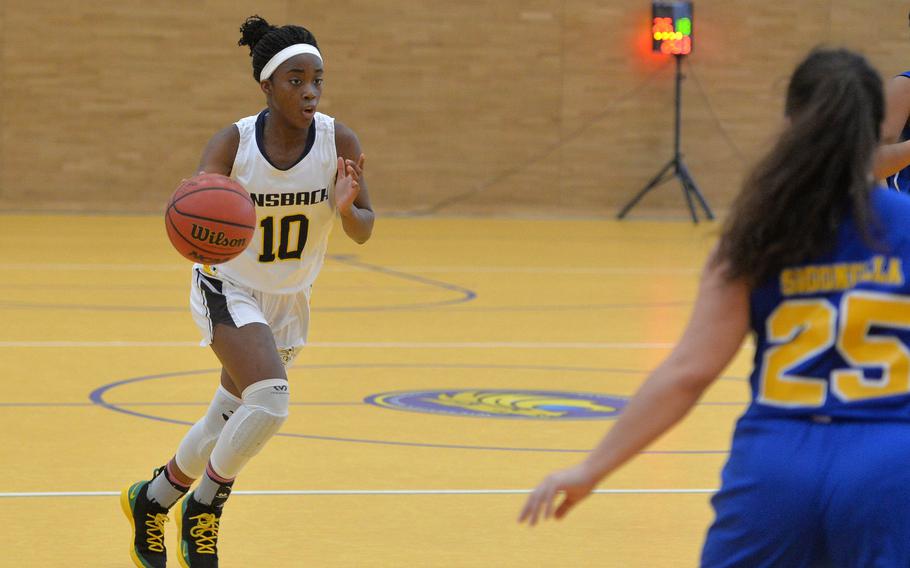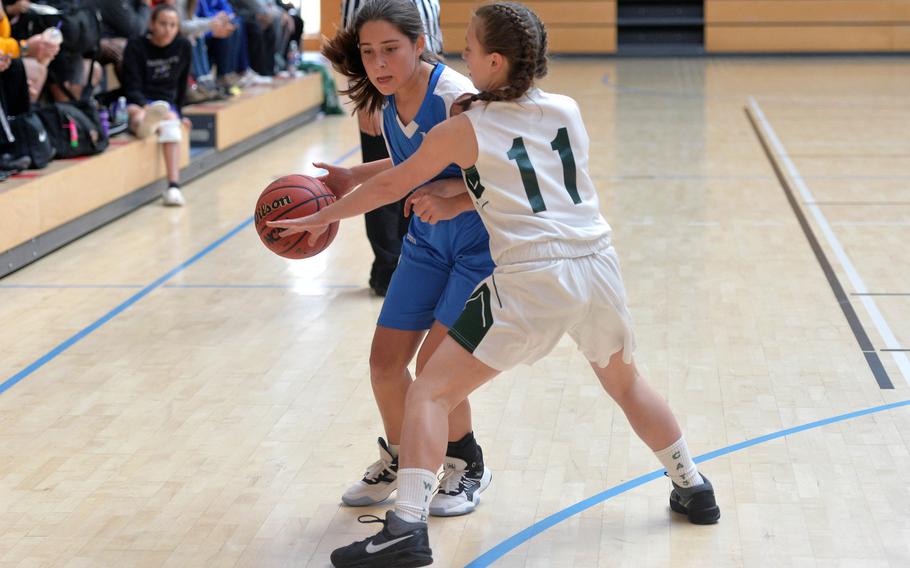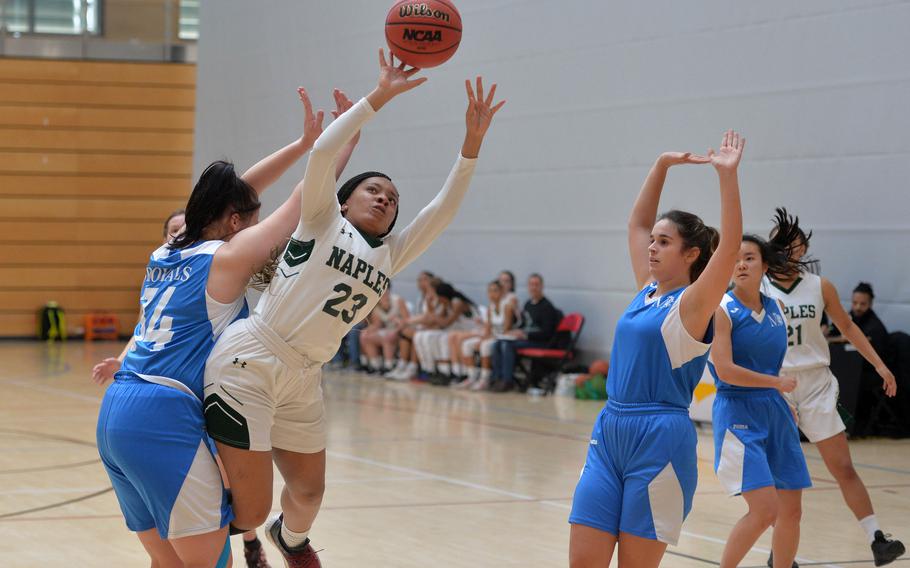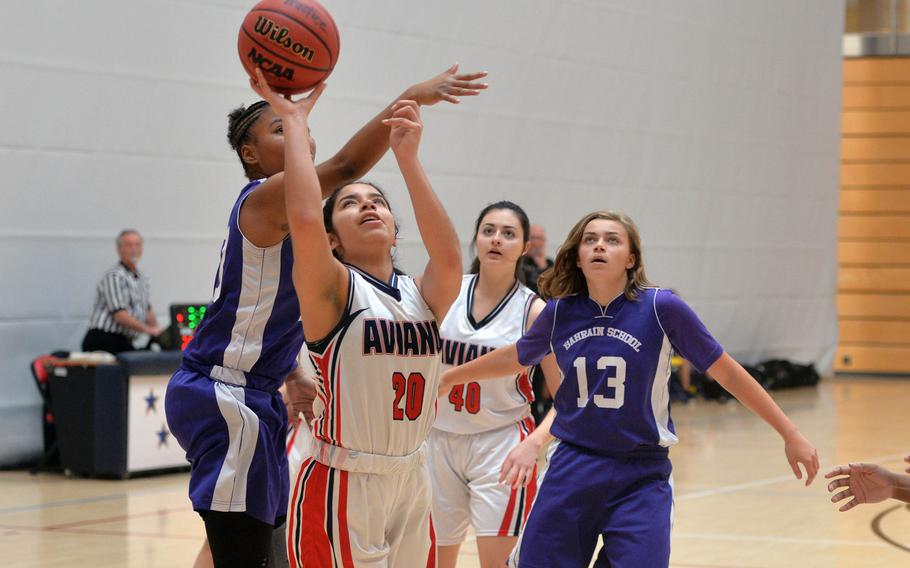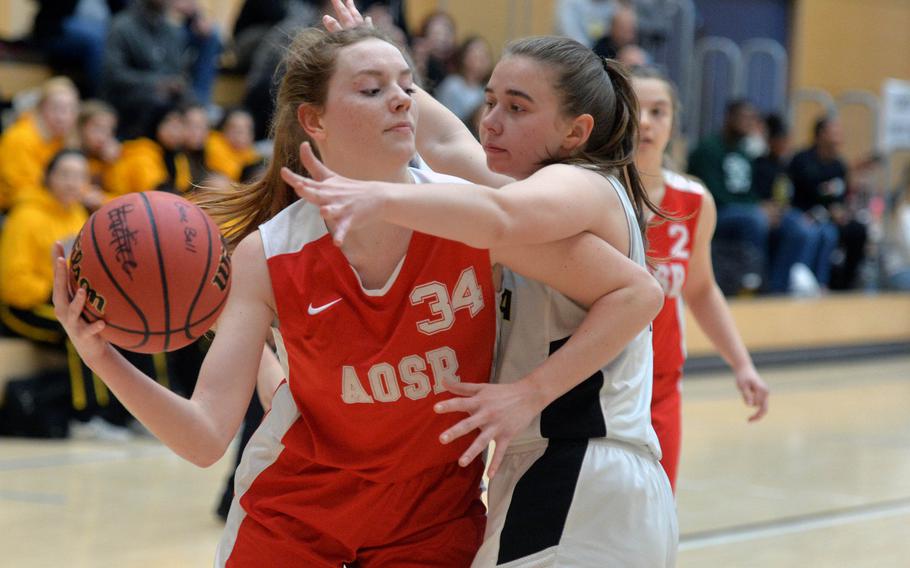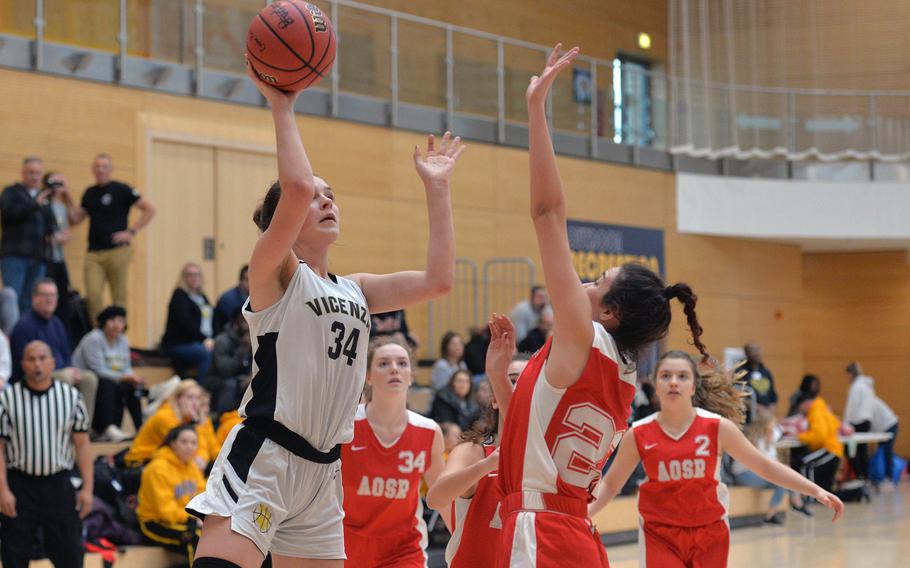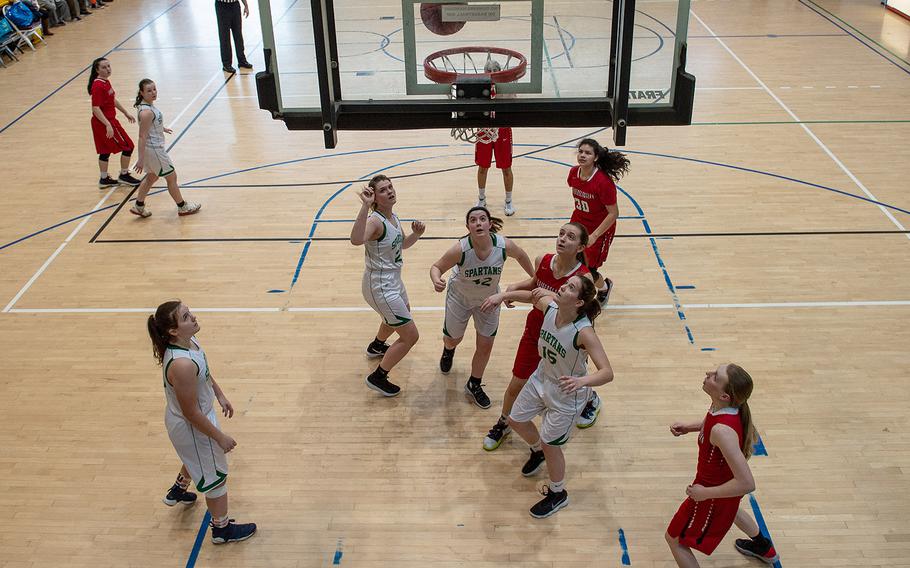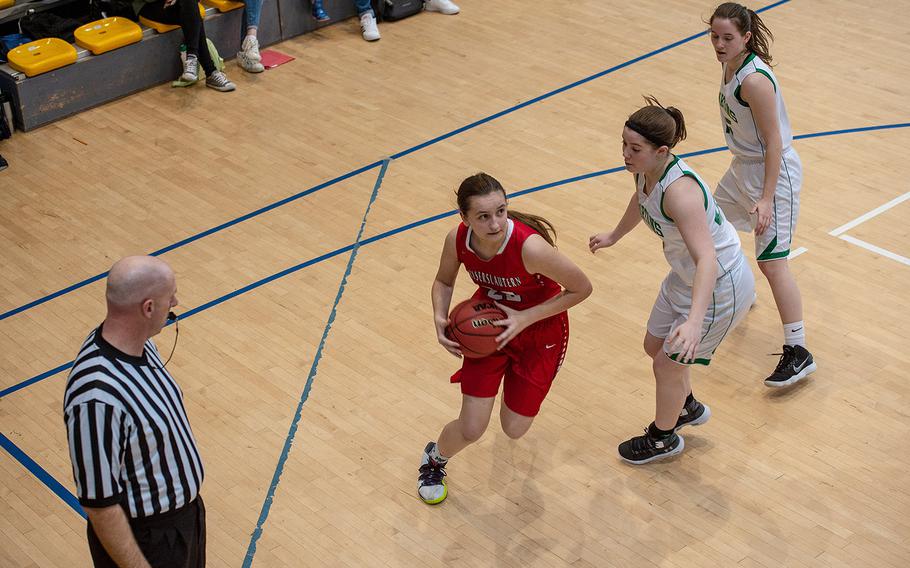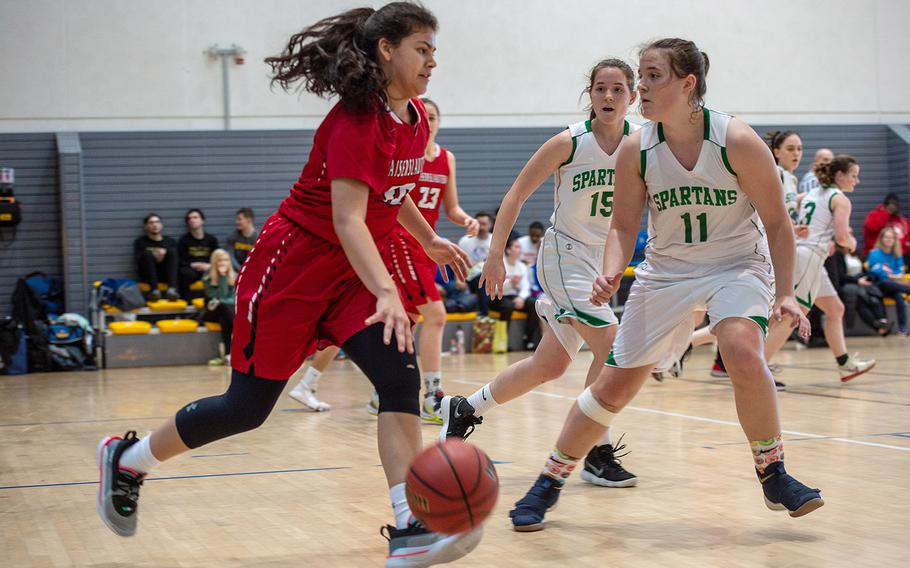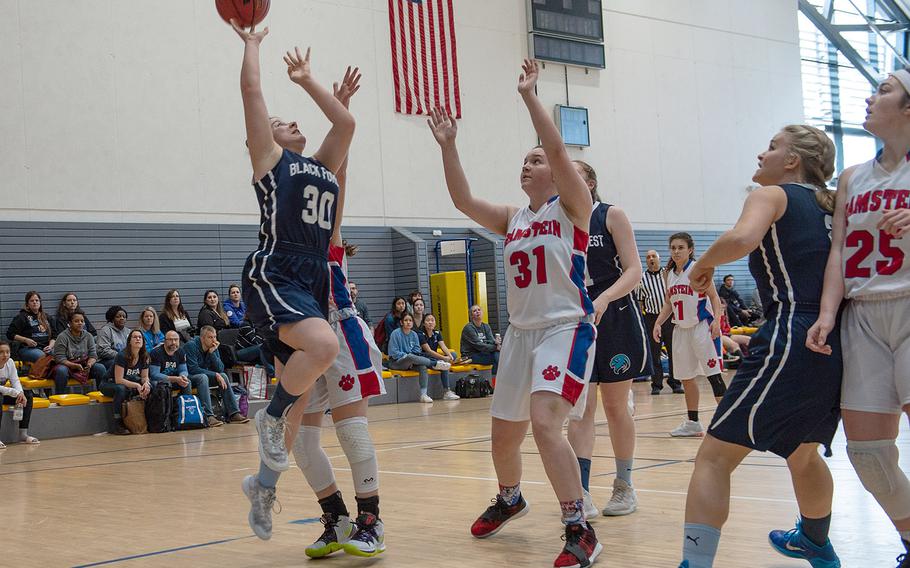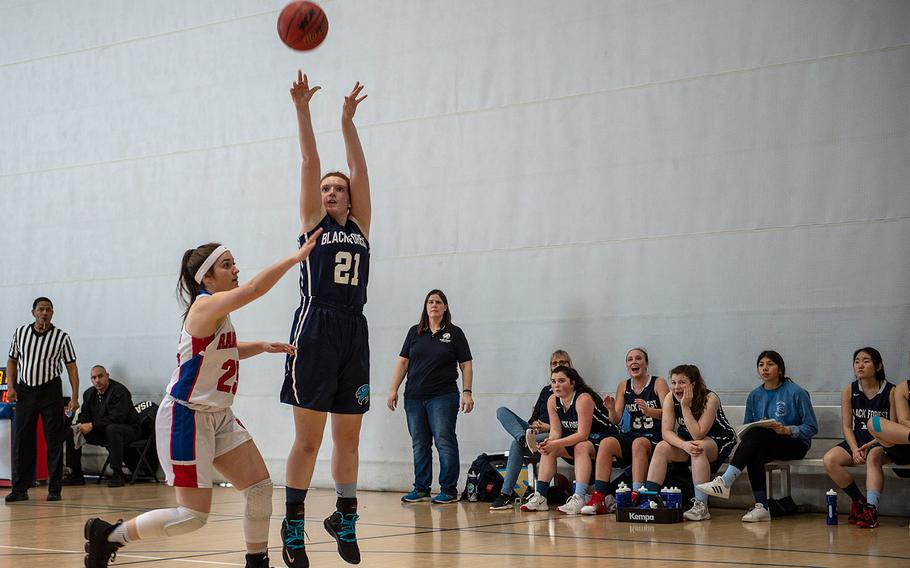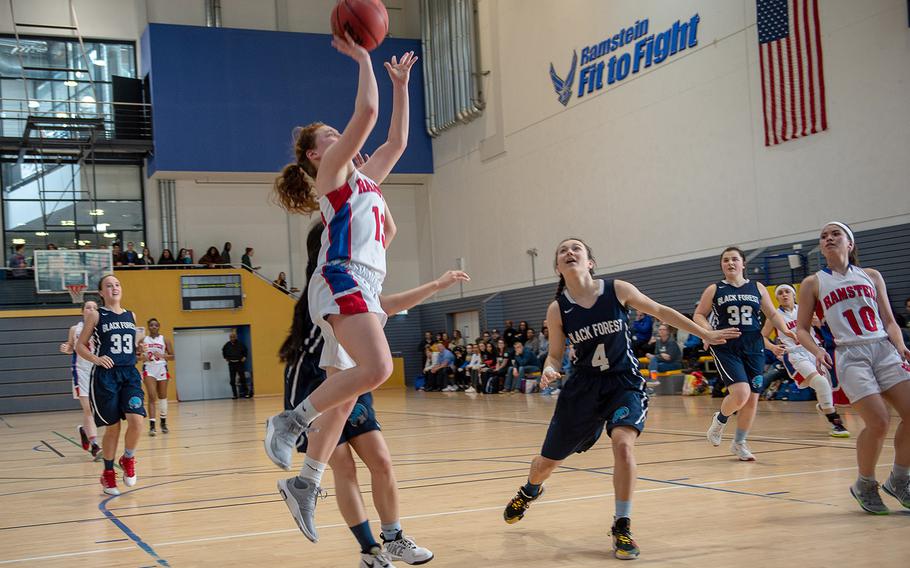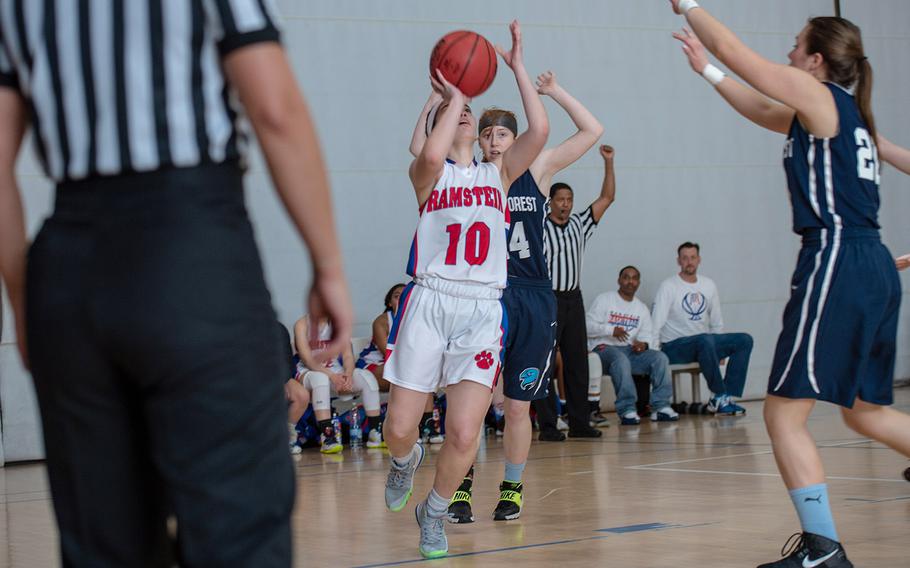 The status quo held firm Wednesday as regular-season frontrunners Stuttgart, Aviano and Spangdahlem seized control of their respective DODEA-Europe girls basketball championship tournament brackets. Preliminary play continues in Wiesbaden and Ramstein on Thursday as teams continue to pursue spots in Saturday's European championship games.
Division IStuttgart sharpens claws: The Panthers didn't play with their food on Wednesday as they devoured both of the opponents they were served on opening day.
First, the Panthers routed bottom seed Lakenheath 48-8. Then they dispatched the No. 2 team in the bracket with a 43-23 win over Ramstein, making a mockery of the new tournament format placing the No. 1 and 2 seeds in the same preliminary pool.
The three-time defending champions have only seventh-seeded Black Forest on their plate on Thursday as pool play comes to a close. Ramstein handled Black Forest 42-18 on Wednesday and can clinch its semifinal spot with a Thursday defeat of Lakenheath.
SHAPE 26, Vilseck 22: The third-seeded Spartans played what forward Elena Vascos-Lavere called their "worst game of the season" early Wednesday. But it could have been worse. They could have lost.
Instead, SHAPE survived the uninspiring early-morning effort unscathed in the standings. Vascos-Lavere put back an offensive rebound for a bucket to put away the pesky sixth-seeded Falcons.
Vascos-Lavere wasn't sure why her team came out so flat, though she suggested the game's 8:30 a.m. start time was a potential factor. Whatever it was, the Spartans rounded into their typical form later in the day, scoring six points early in the fourth quarter to outlast fourth-seeded Kaiserslautern 40-31.
"In this game we played like a family, like a team," Vascos-Lavere, who totaled 21 points over the two games, said after the second victory of the day. "We played with confidence."
Wiesbaden 35, Vilseck 13: The Warriors responded to a morning disappointment with an afternoon outburst.
Still feeling the sting of a 42-40 loss to Kaiserslautern earlier Wednesday, the cornered Warriors lashed out at the Falcons with a well-rounded effort that kept their hopes of advancing past Thursday alive.
"We really knew that we needed to win this game to move on," said Warrior guard Alynna Palacios, who outscored Vilseck herself with 17 points. "We don't want to go home."
To that end, Wiesbaden applied ferocious defensive pressure on the ball, consistently forcing turnovers and converting them into easy baskets on the other end. In the half court, Palacios said the Warriors excelled "driving to the basket and finding our open people" to produce more points.
Wiesbaden will again try to stay alive with its shot at SHAPE on Thursday, while Kaiserslautern looks for its second win against Vilseck.
Division IITop seeds stay in front: The top-seeded Aviano Saints and second-seeded Naples Wildcats each won big twice to secure their spots atop the division's round-robin proceedings.
Aviano, unbeaten in the regular season, handled Bahrain 30-12 and Rota 46-6, while Naples beat Marymount 48-13 and Vicenza 48-26. The Saints' victims, Bahrain and Rota, each salvaged 1-1 records through Wednesday's action.
Aviano and Naples play head-to-head late Thursday in one of the eight more games scheduled for the second of three preliminary days. The teams with the top two records at the end of round-robin play will advance straight to the Division II title game Saturday.
Division IIIAFNORTH cruises to 2-0: The third-seeded Lions emerged as the class of their pool Wednesday with a 25-7 defeat of Baumholder and a 48-9 dismantling of Ankara.
While AFNORTH thrived, second-seeded Ansbach faltered in a disastrous start to the postseason. The Cougars, undefeated in divisional play in the regular season, absorbed a 28-21 loss to seventh-seeded Sigonella and a 20-15 setback to sixth seed Baumholder. Ansbach can reverse its fortunes in the five-team pool with its two games Thursday, including a head-to-head matchup with AFNORTH and a closer against bottom seed Ankara.
No. 1 seed Spangdahlem encountered no such difficulty in its pool Wednesday, blasting Alconbury 42-5 and Hohenfels 44-5 in near-identical walkovers.
broome.gregory@stripes.com Twitter: @broomestripes
Staff writer David Edge contributed to this report.