DODDS-Europe tennis - Day 1
Most top seeds breeze through early rounds
---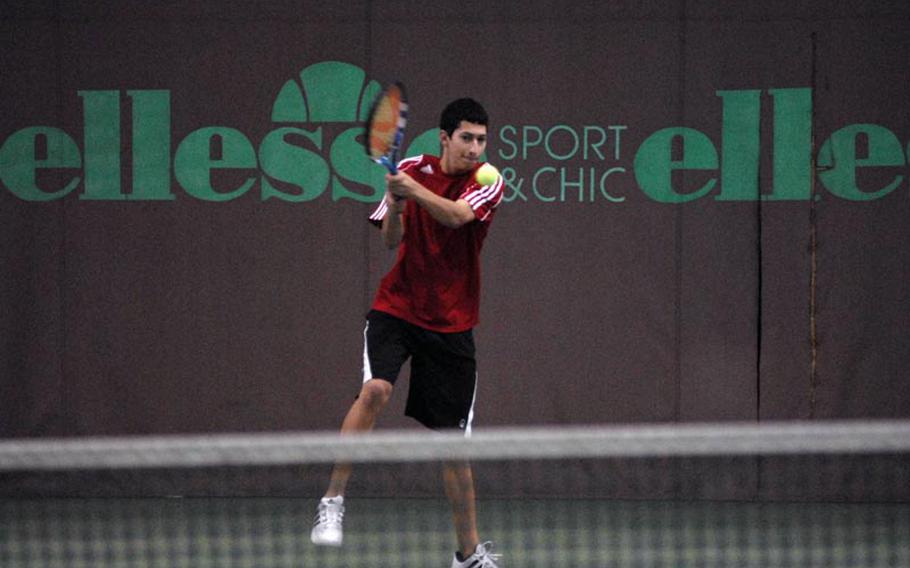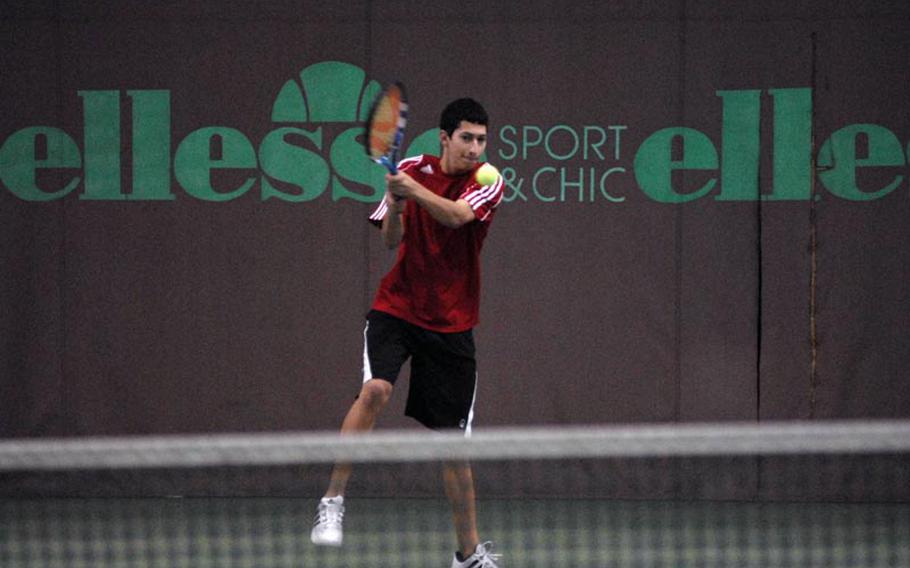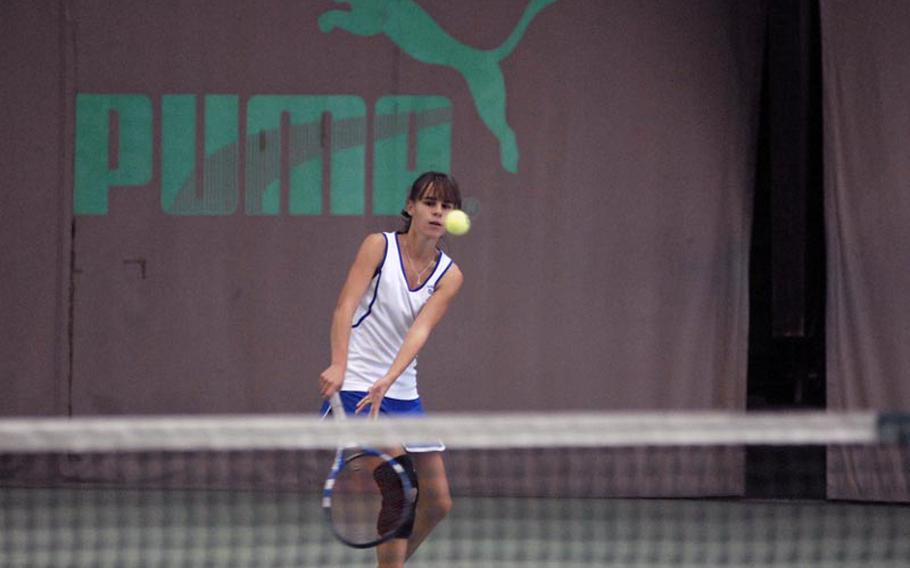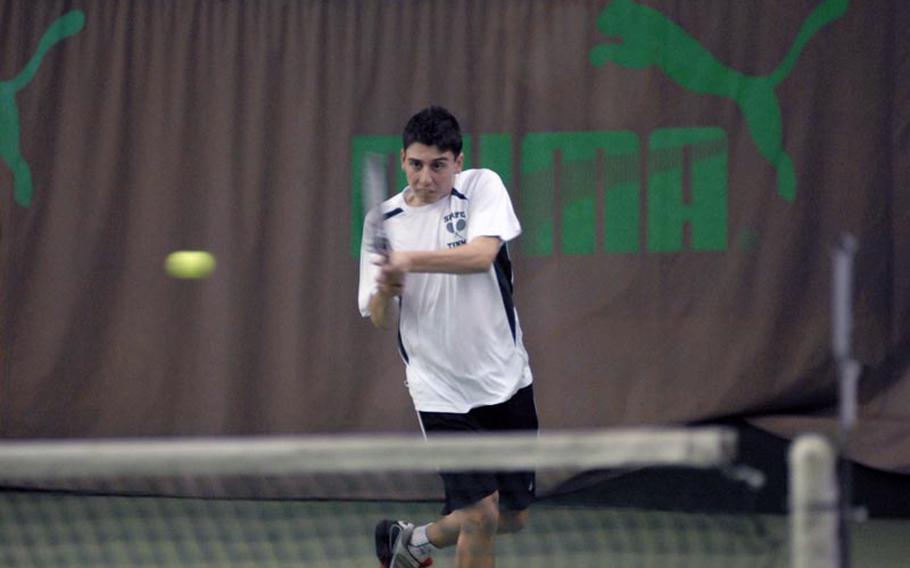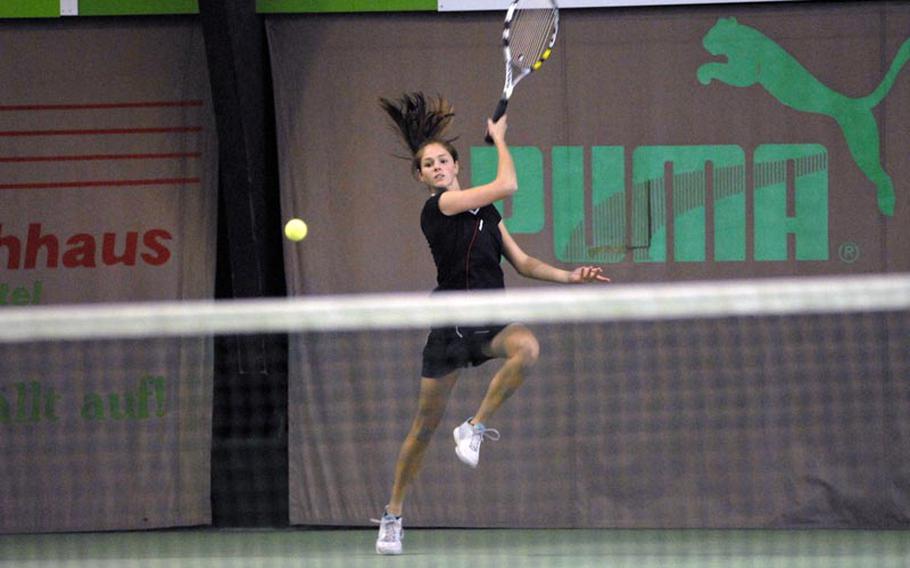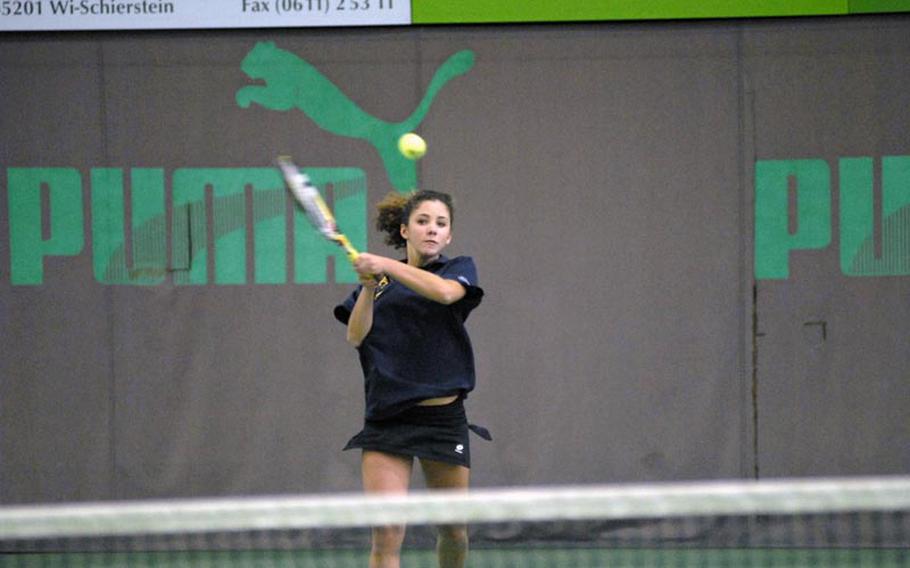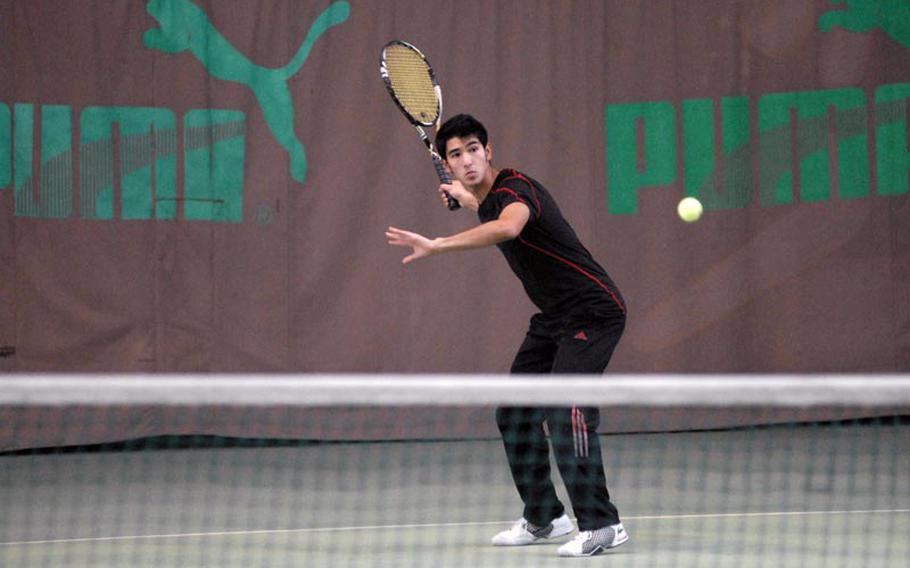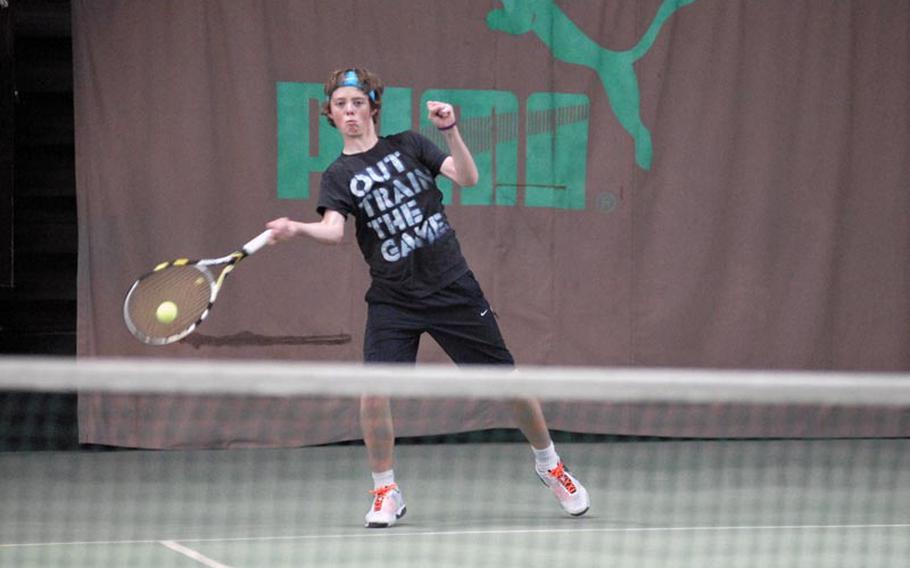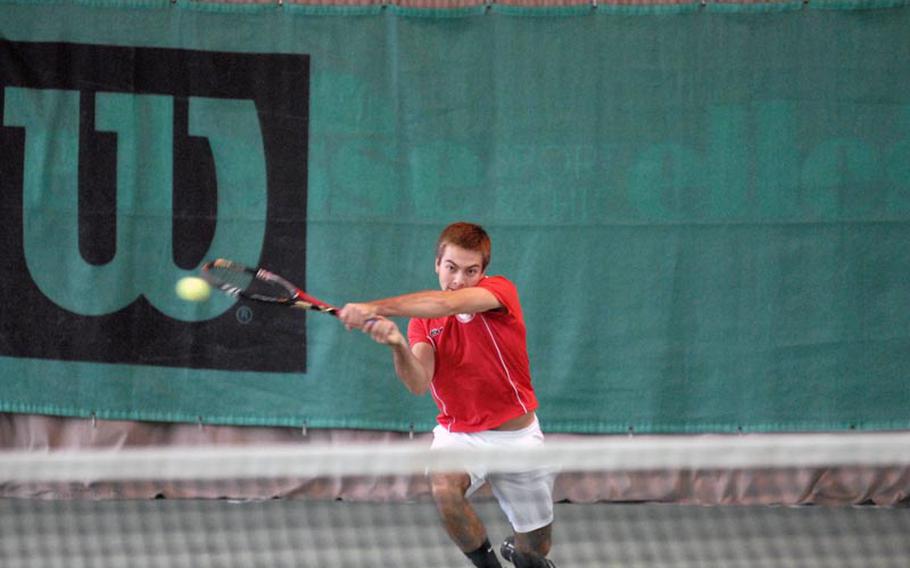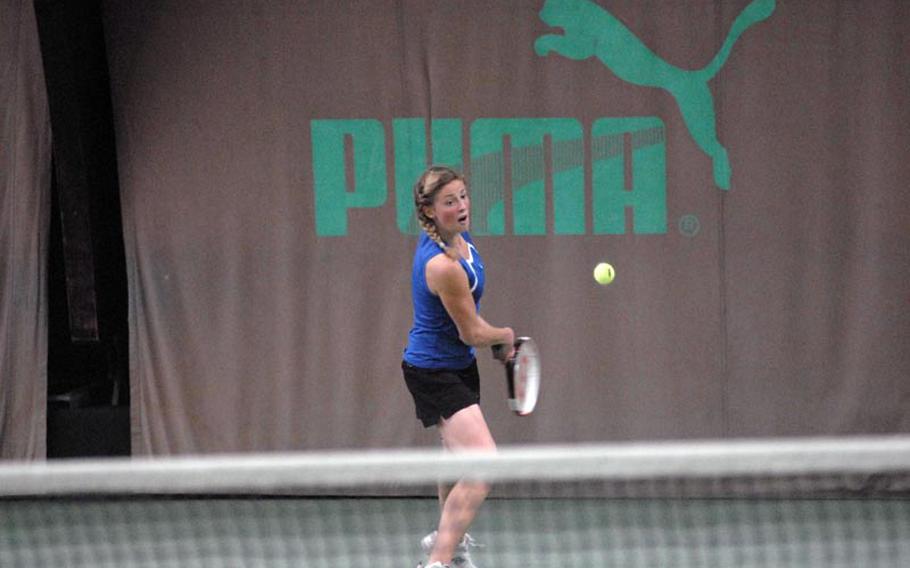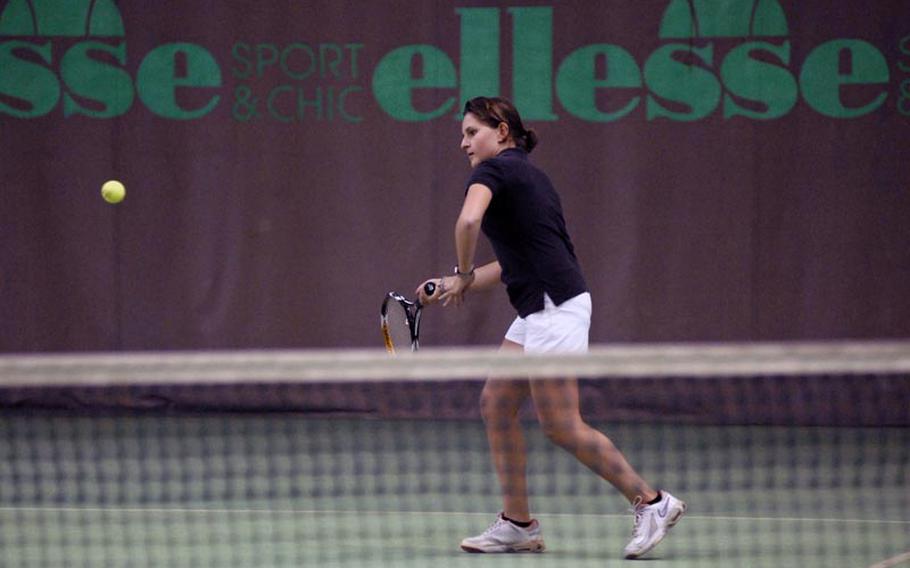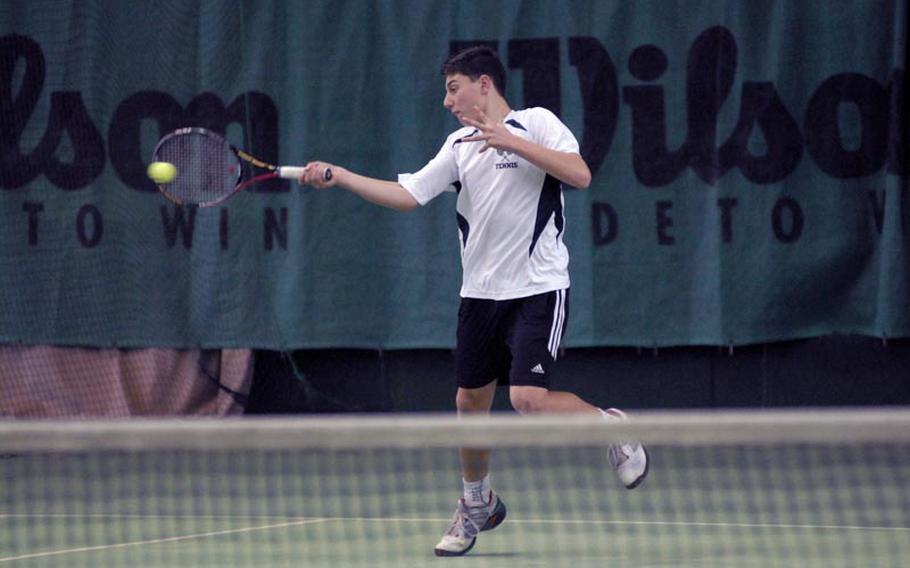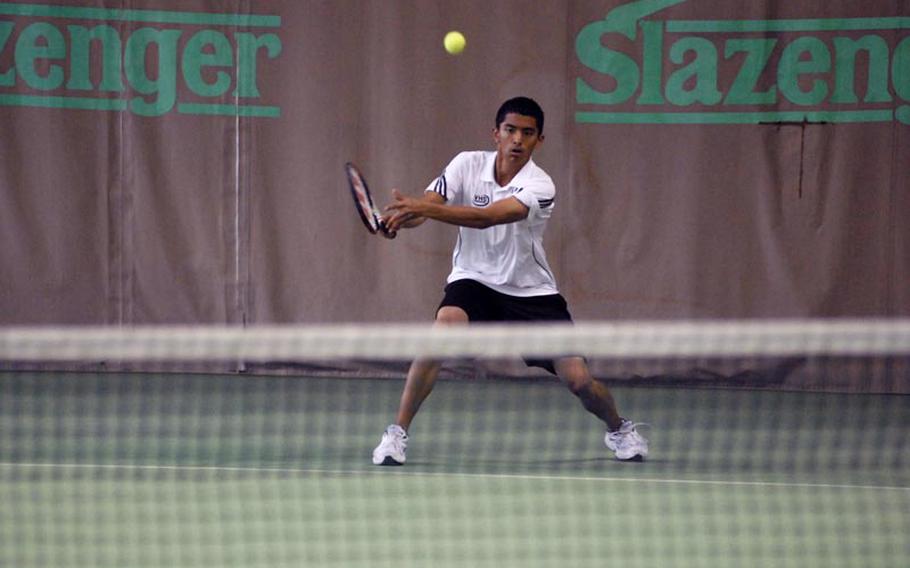 WIESBADEN, Germany - There were no major surprises on opening day of the 2011 DODDS-Europe Tennis Championships, but plenty of rising stars raised some eyebrows at the three venues in the Wiesbaden, Germany area that's playing host to the annual tournament.
More than 150 kids from 28 high schools are competing for top honors in individual and team high school tennis until Saturday, when the tournament concludes with the final matches at the Vitis sports hall.
Strong play Thursday by all the seeded players on the boys and girls side promised for some exciting play as the tournament goes deeper into the brackets. Some in attendance were even mumbling that someone could actually knock off Patch sophomore Ajdin Tahirovic, the hard-hitting defending boys singles champion. One person who would be hard-pressed to agree would be his opponent on Thursday. Tahirovic made quick work of Florence sophomore Gabriel Vingre, with a 6-0, 6-0 victory.
"How do you get these balls?" asked a frustrated Vingre to the crowd after an ace served by Tahirovic.
Heidelberg junior Cameron Meeker and SHAPE freshman Dimitrios Stavropoulos - boys second and third seeds, respectively - both had 6-0, 6-0 straight set opening day victories.
The 13-year-old Stavropoulos said he's already thinking about his tennis future, even at such a ripe age, and suggested winning Europeans could be a big step to his goal of a college scholarship.
Meeker says his serves on Thursday were the best he's ever had and hopes that's enough to send him to the championship.
"Sure, everyone's expecting (Tahirovic) to win, I'm just going to give it my all, there's nothing to lose," Meeker said.
The girls field seems wide open if the first day is any indication, despite a strong opening day performance by 2008 and 2009 champion Ginevra Bolla of Marymount International School of Rome, who also shut out her opening day opponent.
The match of the day came from scrappy unseeded Bahrain senior Laila Galal, who used patience and a steady stroke to give second-seed Kaitlyn Miller a run for her money. Miller won the match 6-3, 6-2, but the match was much closer than the score indicates.
In a game that featured long rallies and solid, fundamental tennis, Miller was able to rely on skills from another sport she excels in: track. Miller is the defending European 3,000-meter champion, something she said helped her hold up through the long points.
"I started to get kind of tired, I never played a match with really long rallies before," Galal said.
Play resumes Friday at 8:30 a.m.
---
---
---
---