Cross country preview
Most of top girls are back; boys field wide open
by
Gregory Broome
September 21, 2016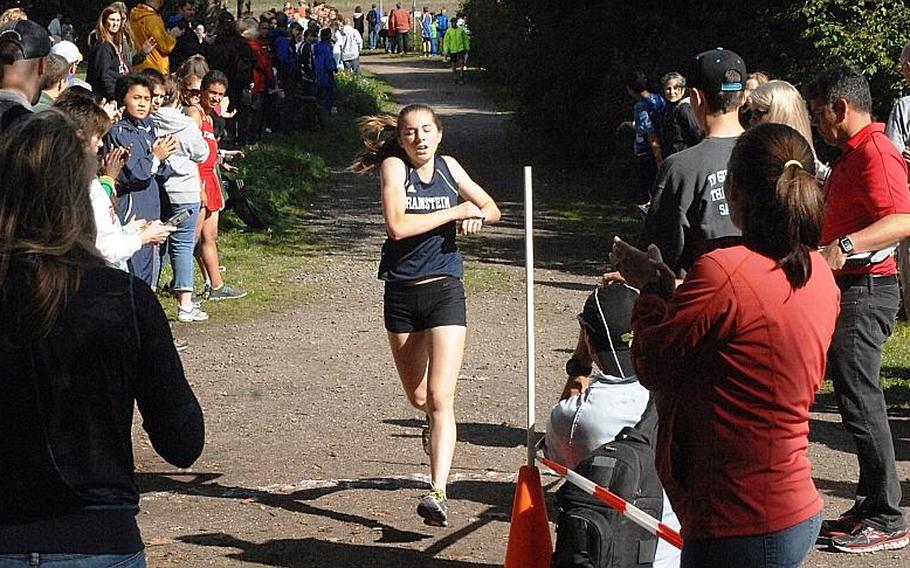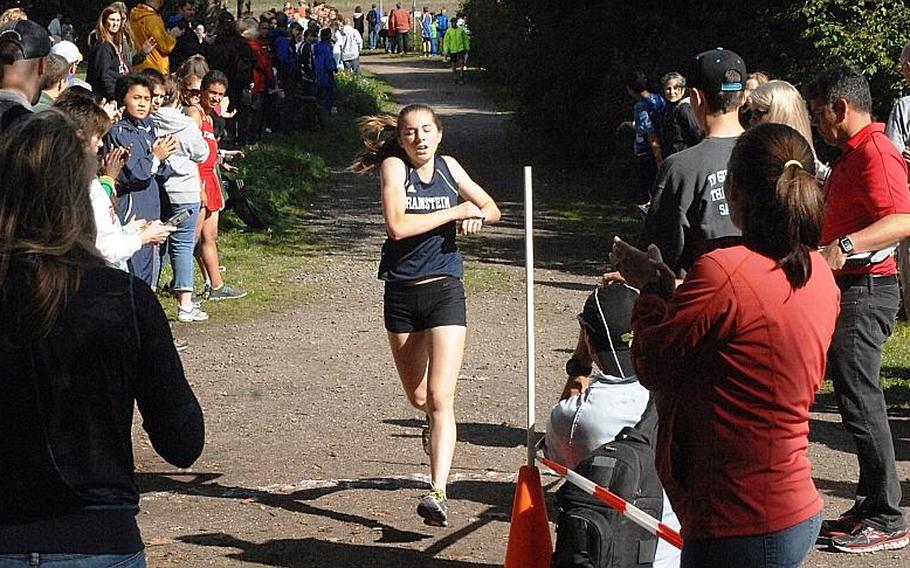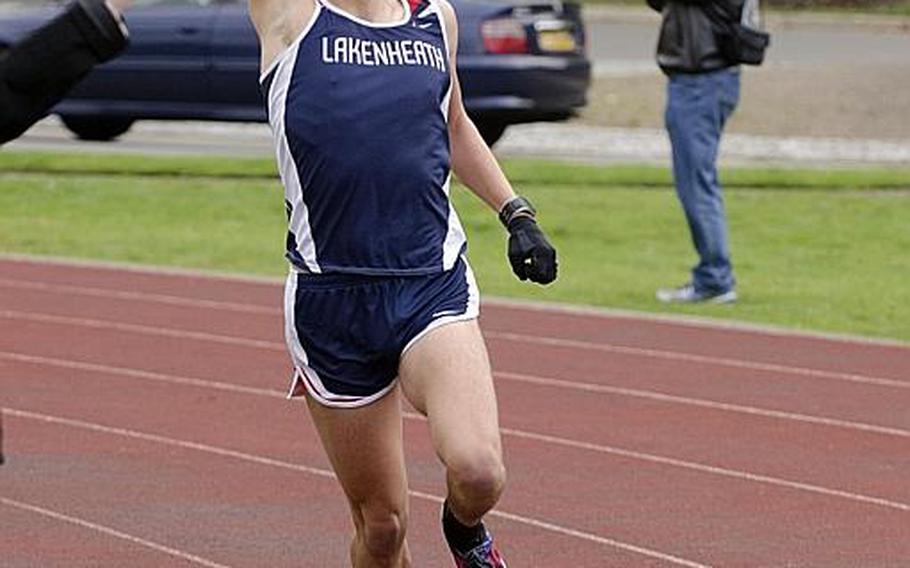 The 2016 DODEA-Europe cross country season starts Saturday for both the boys and the girls, and will conclude at the European championship meet Oct. 29 at Baumholder. But that's about where the similarities end.
A host of top contenders return on the girls side, including reigning DODEA-Europe champion Kayla Smith of St. John's International and all three of her closest rivals for that 2015 title.
The boys lineup lies at the opposite extreme. No top-five finishers return from last year's championship race, leaving the leaderboard wide open for a new set of DODEA-Europe elites.
Girls Smith, competing for a non-DODEA school with a limited regional schedule, was known to many competitors only by her imposing times last fall. But she easily lived up to her reputation at the final. She was the only girl to break the 20-minute barrier and claimed the crown by 43 seconds.
That's a lot of room for error to work with this fall. But there are also a lot of worthy challengers ready to pounce if Smith slips.
That list starts with St. John's teammate Sofia Jegnell, who finished as runner-up last fall. And the Belgium-based program has enough depth to defend its Division II championship, including top returnees Sara Jegnell and Miranda Davis and incoming freshman Sydney Smith.
Katelyn Schultz of Ramstein was a DODEA-Europe frontrunner for most of last fall before running into the St. John's duo on the final 5 kilometers. She returns for her senior season in hopes of leading the Royals to a repeat Division I team championship and improving on her third-place finish.
Ramstein's team efforts will suffer from the loss of Holly Moser, the fourth-place finisher in 2015. Moser transferred from the Royals to SHAPE over the offseason, and the sophomore is a worthy centerpiece for a Spartan girls squad that is largely new to the sport.
Brussels was a breakout team last year. The Division III entry placed three runners in the top eight and easily ran away with a second straight girls team championship. Eighth-place finisher Avery Smothermon returns from that trio to lead a Division III favorite that retains impressive depth for a school of its size.
Among the other expected top finishers this year are Stuttgart's Rachel Dickenson and Tatiana Smith, AFNORTH's freshman Kyla Kolosky and senior Amanda Macauley, Kaiserslautern junior Helene Arnold, Vilseck sophomore Megan Weaver and Naples senior Shiloh Houseworth.
Boys While the girls chase a clear leader, the DODEA-Europe cross country boys competitors will toe a much less-defined line.
Every 2015 top-five finisher has moved on, leaving the landscape all but bare of returning favorites. Seniors Diego Martinez of Vilseck and Evan Mackie of Kaiserslautern could be in line for major leaps from their near-simultaneous 2015 finishes in eighth and ninth place, respectively.
Both will be pushed by fellow returnees such as Paul Fullwood of Stuttgart and John Casey of Ramstein, each of whom cracked the top 15 last year, and new contenders including Colin McLaren of Ramstein, Ian Vromman of Stuttgart and Alconbury freshman Zach Brosnan.
Other returning top-25 finishers include Daniel Aleksandersen of Naples, Wesley Phelan of SHAPE, Austin Burt of Lakenheath and Jeremias Serrano-Velez of Hohenfels.
Division I Stuttgart, Division II Hohenfels and Division III Incirlik will look to repeat as team champions this fall. AFNORTH is an emerging Division II threat, with seniors Koen Franken, C.J. Kolosky and Hunter Drake and junior Luke Priestman all vying for the Lions' top spot.
Twitter: @broomestripes