Far East track - Day 1
Meet opens with yet more records
---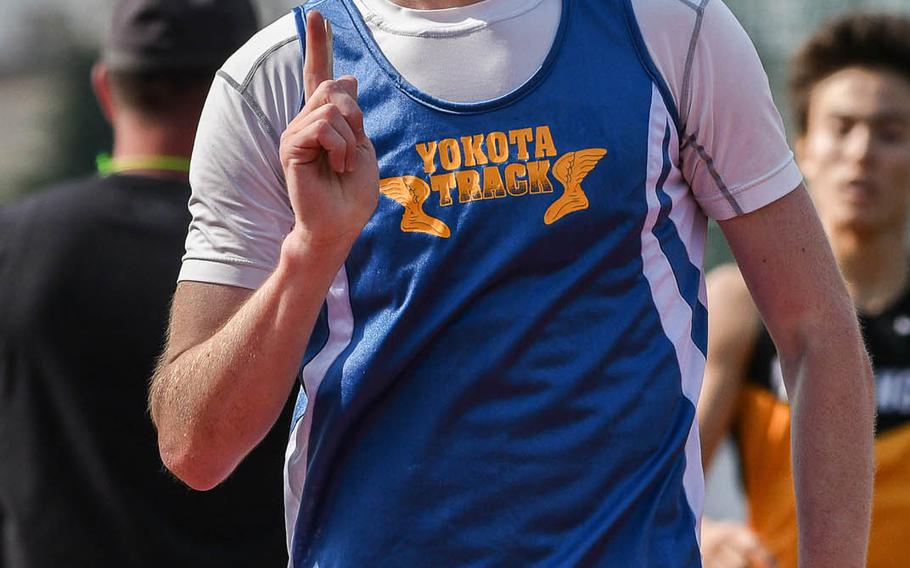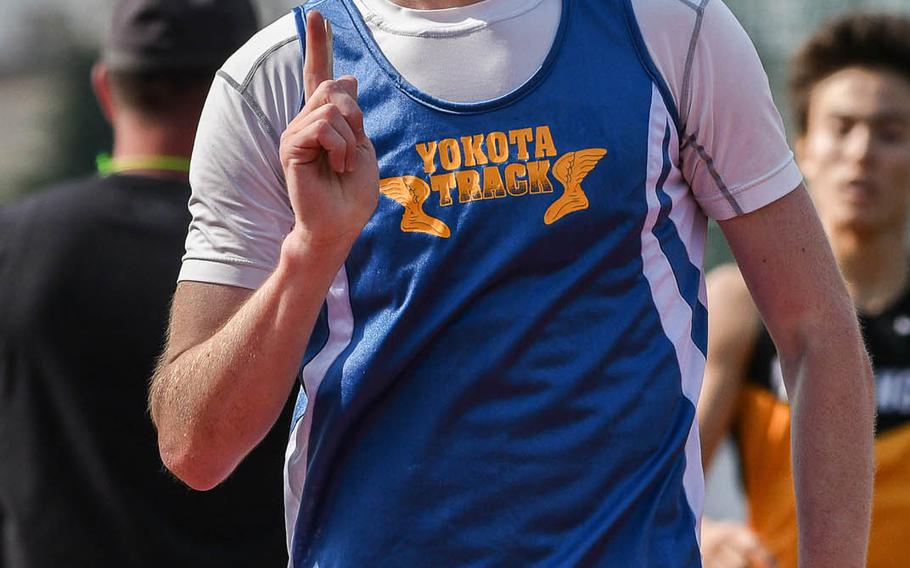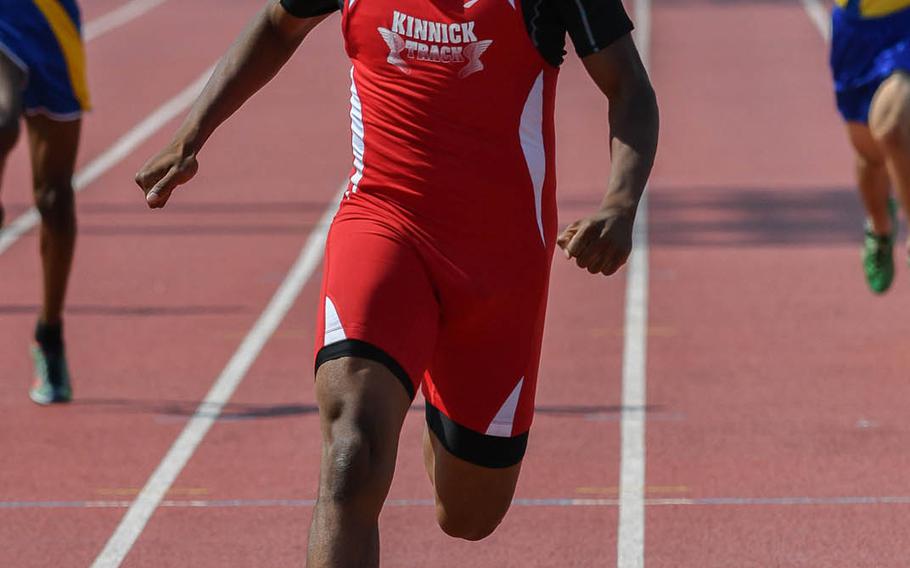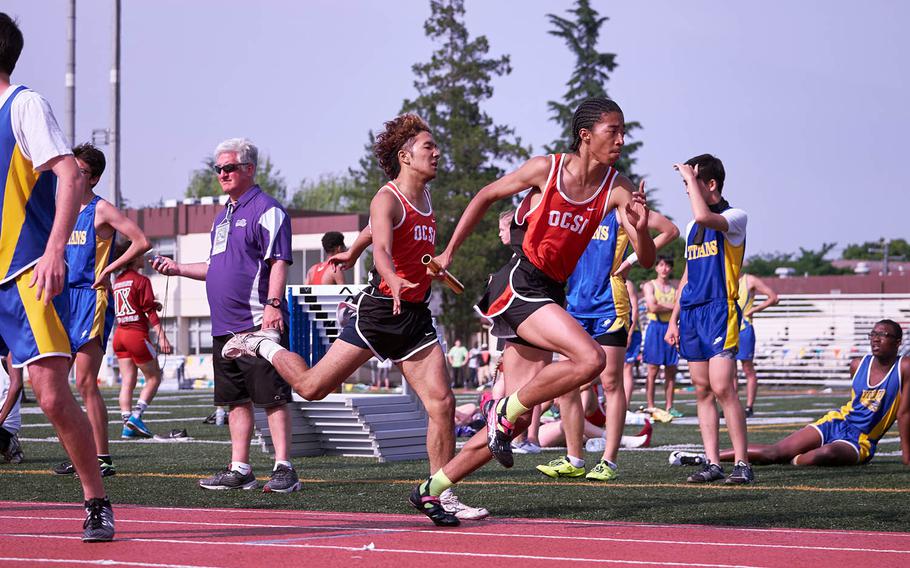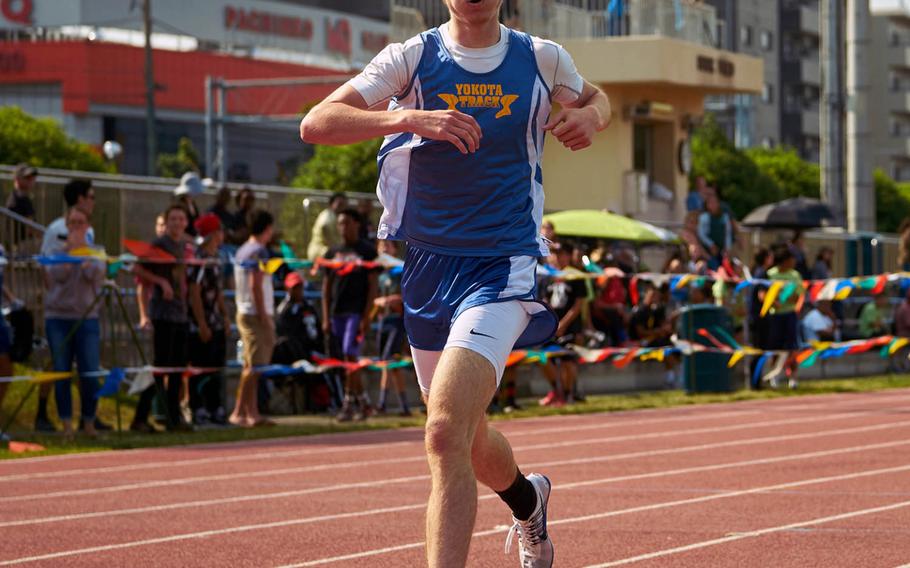 YOKOTA AIR BASE, Japan – Maybe record breaking is becoming too routine for Jabari Johnson.
The Nile C. Kinnick senior sprinter on Thursday sat under the shade of a tree at south end of Yokota High School's Bonk Field, cleaning his shoes, when he was told he broke the northwest Pacific record and Far East meet record in the 200.
He simply shrugged his shoulders, grunted and mumbled something, then turned his attention back to his footwear.
He trimmed his former region-record of 21.28 by .05 seconds, the third time he's broken his own mark this season. He also beat his old Far East meet record (22.04) by more than .8 seconds.
He accomplished that in one of three preliminary races he ran on Thursday. In the others, he broke the Far East meet records in the 100 and 400; he ran the former in 10.79, beating his old mark of 10.92, and ran the 400 in 48.63, breaking the mark of 49.06 set last year by Seoul American's Shawn Horne.
And he said he had no intention of breaking any records during preliminaries.
"I didn't mean to do that," he said after the 400-meter race. "I just wanted to finish first and get into (Friday's) final. I just wanted to get to 49."
Johnson's coach, Luke Voth, confessed to some anxiety about Johnson having something left in the tank for Friday's championship races.
"He was supposed to" hold something back for Friday, Voth said. "But all those heats were really fast. He's prepared. He's trained. He should do pretty good."
Johnson's record trifecta highlighted a day in which five Far East meet records took a tumble.
Senior sprinter Kaelyn Francis of Kubasaki clocked 12.33 seconds in the girls 100, beating the 2013 mark of 12.41 set by Kinnick's Val James.
Francis, too, said she wasn't trying to go too fast, due to a sore hamstring. "I was trying to save my leg," she said.
Apprised that Francis came up .07 seconds short of the region record, Dragons assistant coach Johnny Windhom said: "We'll get that tomorrow."
One field event record also went down, the boys discus, with Yokota junior Christian Sonnenberg throwing 54.25 meters, well ahead of his old Far East meet standard of 51.99, but short of his region mark of 56.40.
And he seemed disappointed after he finished throwing.
"I was hoping to get 58," he said, adding that the back portion of the throw circle was a bit slick from rain on Tuesday. "I was a little hesitant overall," he said. "It was really just not driving hard at the end; I got lazy at the finish."
He said he was "OK" with the result, but that it "could have been better. I've got another year."
---
---
---
---