Home Team
Measells' success has Patch primed for repeat
by
Rusty Bryan
April 6, 2011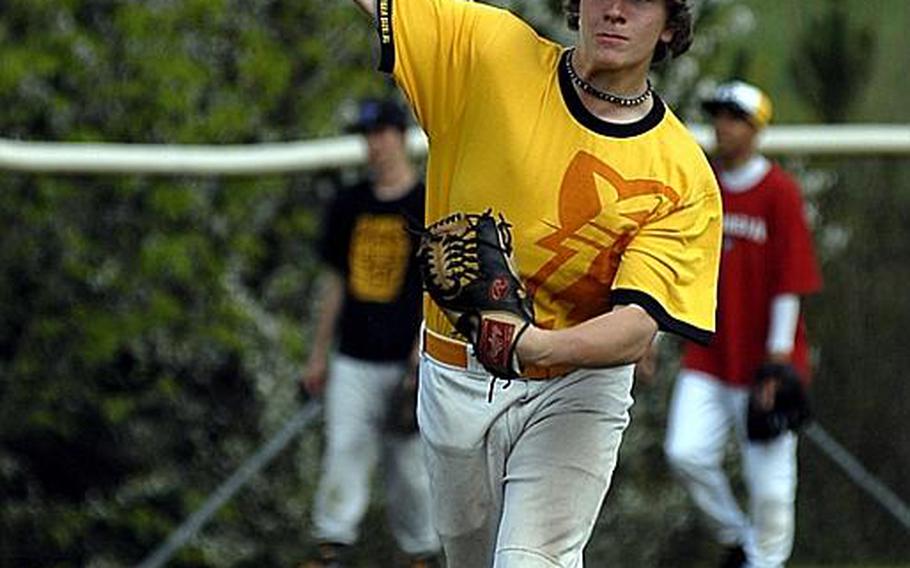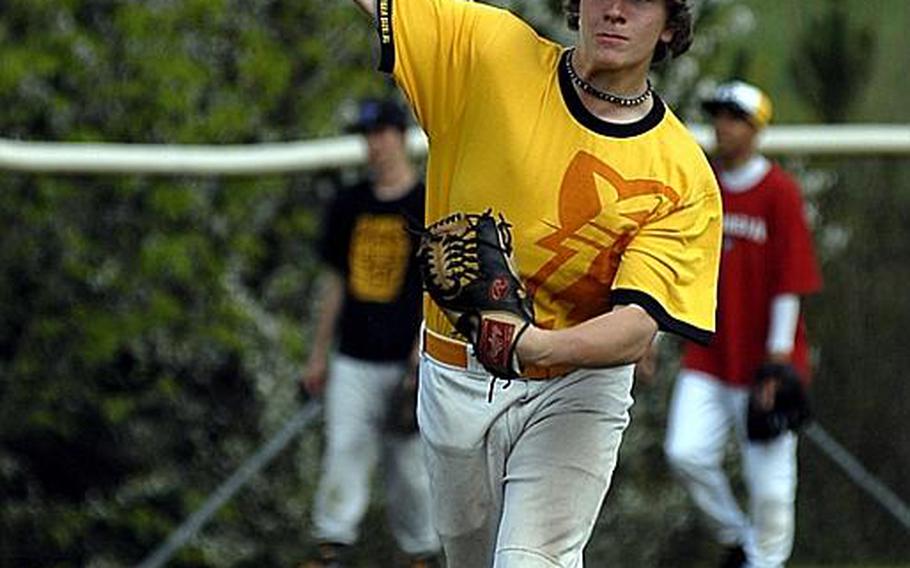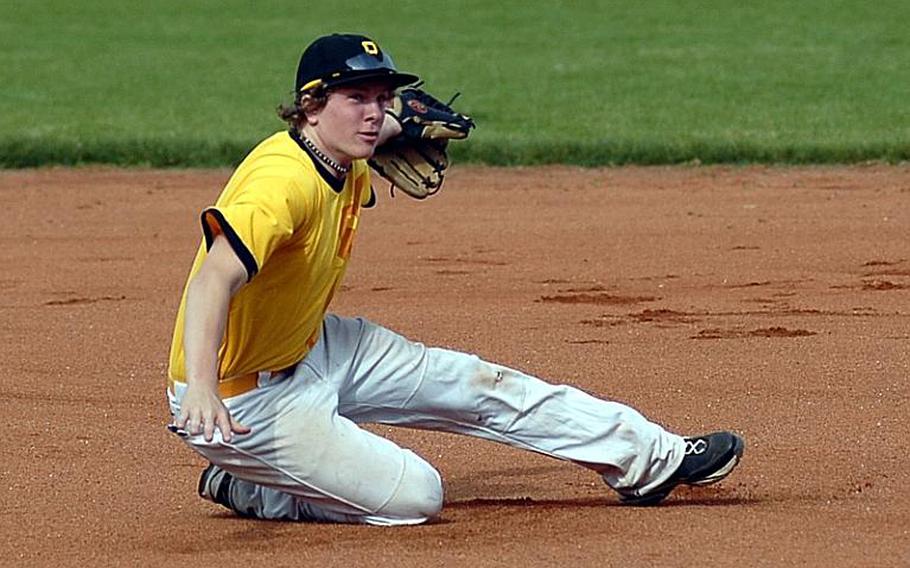 STUTTGART, Germany — You've heard of gym rats, those who devote every possible moment to working on this shot or honing that skill.
Patch junior Dylan Measells, 16, is their outdoor equivalent. The Panthers' ace right-hander relishes every possible chance to get better at the game he loves.
"He has a great work ethic," Patch coach Drake Marbury said at a Monday practice session. "He always wants to stay late."
It shows.
Last year, Measells, the No. 2 starter on a staff led by graduated lefty Justin Phelps, compiled a 6-0 record that included a no-hitter and a perfect game. He posted a 1.12 ERA in 31-1/3 innings of work punctuated by 43 strikeouts and just three walks.
Marbury says the 2011 edition of Measells is even better.
"He's improved over last year," Marbury said. "He throws strikes and has good command of his pitches."
Measells' victories 1 and 2 of 2011 bear that out.
In two appearances, Measells has thrown another perfect game, a 17-0 victory over Hohenfels on March 26. He surrendered a lone single last Saturday in a 19-1 conquest of Ansbach.
Measells accomplished that with a curveball, change-up and a fastball Patch assistant Larry Tannenbaum said hits 84-85 mph on the radar gun. Not surprisingly, the heater is Measells' No. 1 choice for his catcher to call.
"I like to get a first-pitch strike," he said, "but if I get down in the count, I can rely on my curveball."
Measells also performs at an All-Europe level when's he's off the mound. Last year, Measells, who can play anywhere on the field, according to former coach Sean Phelps, upped his .455 regular-season batting average to .500 in the European tournament. The increased production helped the Panthers to the D-I title they won in a 10-9 come-from-behind victory over 2009 champion Ramstein.
This year, in Patch's four victories, Measells is doing even better than that, putting up three-for-three games at the plate in three of his team's four games.
Defensively, too, Measells excels. Taking full advantage of what former coach Phelps called "the softest hands in Europe," Measells achieved a fielding percentage of .925.
Fittingly, given Measells' attitude towards the game, those numbers are storybook stuff.
"Baseball's my dream," Measells said. "I play basketball, but it doesn't feel natural to me. Baseball's calming. It's relaxing and natural."
It's also new, at least to DODDS-Europe. Measells' Patch career, in fact, exactly coincides with the sport's third-year status as an official DODDS-sponsored event.
"I played in the YS (Youth Service) high school championships on a 13-15-year-old team," said Measells, a fixture in Stuttgart-area baseball since he was a Little Leaguer. "As a DODDS sport, it's definitely more serious."
Unsurprisingly, Measells is taking his baseball future just as seriously. This summer, he's bound for California.
"I'm going to play on two travel-league teams," he said. "We'll get five or six games a week."
And at the same time perhaps catch the eye of college or pro scout, something hard to do in the past.
"Playing college ball is definitely on my mind," Measells said, "all the time."
Getting noticed can be a problem for Europe-based athletes who play limited schedules far from the spotlight. But the success of Patch senior Cavan Cohoes, who's agreed to accept a baseball scholarship from Ohio State if he decides not to sign an all-but-certain offer to play professionally, has upped the credibility of military community athletes.
"With Cavan here, more and more scouts are coming over," Measells said, "and Larry (Tannenbaum) brings over college and pro scouts every year. You can definitely be seen now."
That's a ray of hope for local players, but even without it, Measells sees no reason to complain about his Transatlantic status.
"It's baseball," he said. "If you love it, it's great to get a chance to play it."