Far East D-II softball
McElhinney, Zama rally for championship
---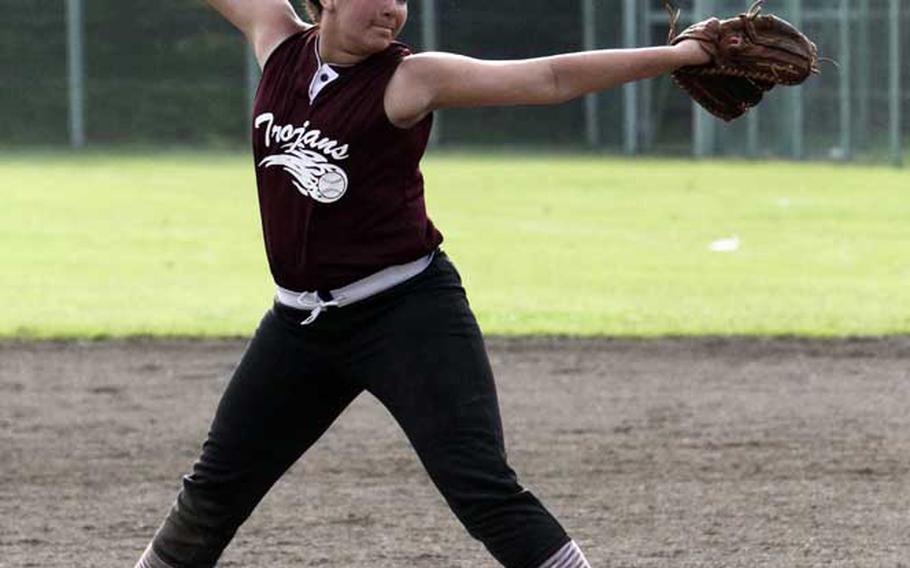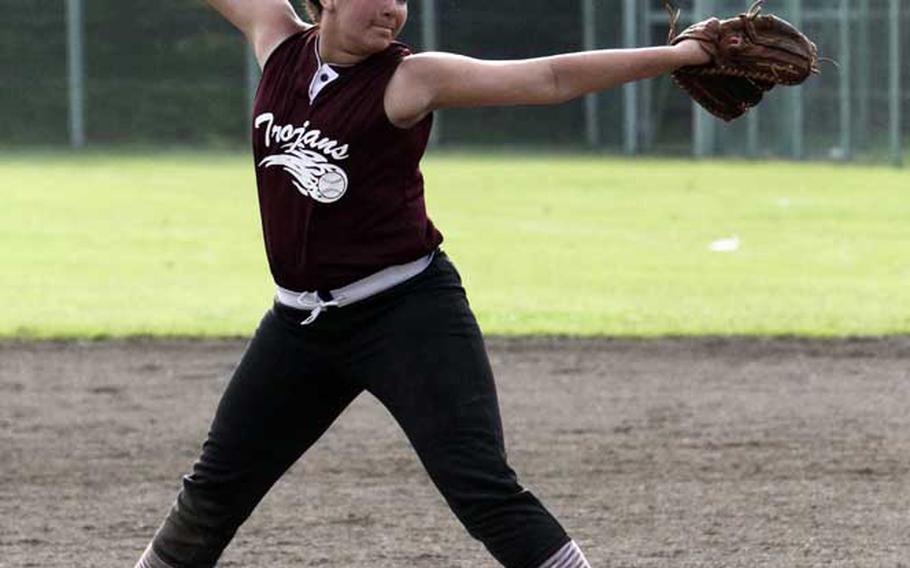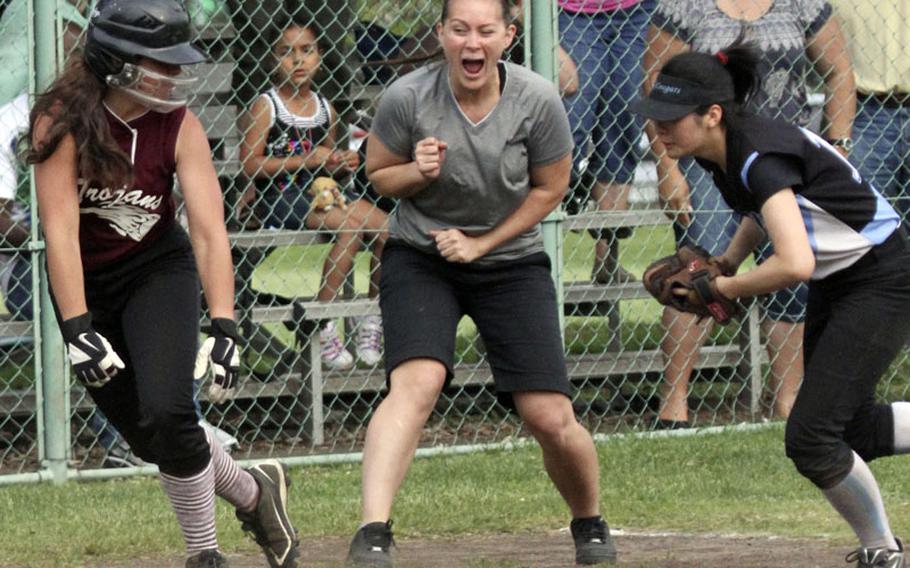 NAVAL AIR FACILITY ATSUGI, Japan – Brooklinn McElhinney had not pitched in six weeks for Zama American's girls softball team before this week's Far East Division II Tournament. She returned to the mound when it counted, though, and led the Trojans to their first D-II title in a girls sport.
McElhinney settled down after a rough first two innings and allowed two runs the rest of the way, then Alexis Haddock and the Trojans' bats took over, raking Osan American pitching for 19 runs in the middle three innings in a 27-11 romp in Thursday's final at Atsugi's Ranger Field.
"She pretty much took over and picked up everybody's comfort level," Trojans coach Parish Jones said of McElhinney, one of several freshman dotting the roster of what most believed was a rebuilding Zama team.
McElhinney was shut down early in the spring due to a lengthy illness from which she "had to take time to come back," Jones said.
Because of her speed on the mound, "a little more than the average pitcher," McElhinney kept most of the batted balls on the ground and "very few went to the outfield," making the outfielders' jobs easier, Jones said.
Haddock, who led the Trojans in extra-base hits during the tournament, had been catching until she suffered an ankle injury on Tuesday. Silvia Dykstra, who normally plays first base, went behind the plate, swapping spots with Haddock, and it worked to perfection, Jones said.
"Silvia's the only other one who can catch. She and Brooklinn working together, they were phenomenal," he said.
The position changes, McElhinney's pitching and a batting renaissance helped Zama turn it around from a 1-3 pool-play performance the first two days to an unbeaten run through the double-elimination playoffs.
It was the sixth Far East tournament banner won by a Zama girls team in school history. Trojans girls volleyball teams won Far East titles in 1979, 1981, 1988 and 1997 and the girls soccer team a Division I title in 2009. Zama moved to Division II two years ago.
"Now, I can see Zama on the back of a [Far East softball tournament] program," Jones said. "You have no idea how excited I am about that."
Tournament organizers Richard Rodgers and Ed Fogell provided information for this report.
---
---
---
---