D-III football
McDaniels, Baumholder now living the dream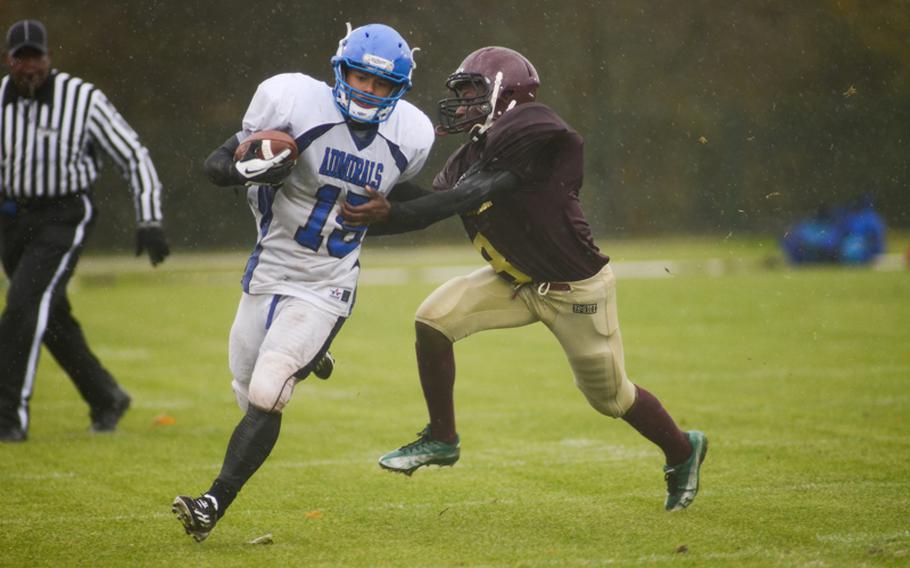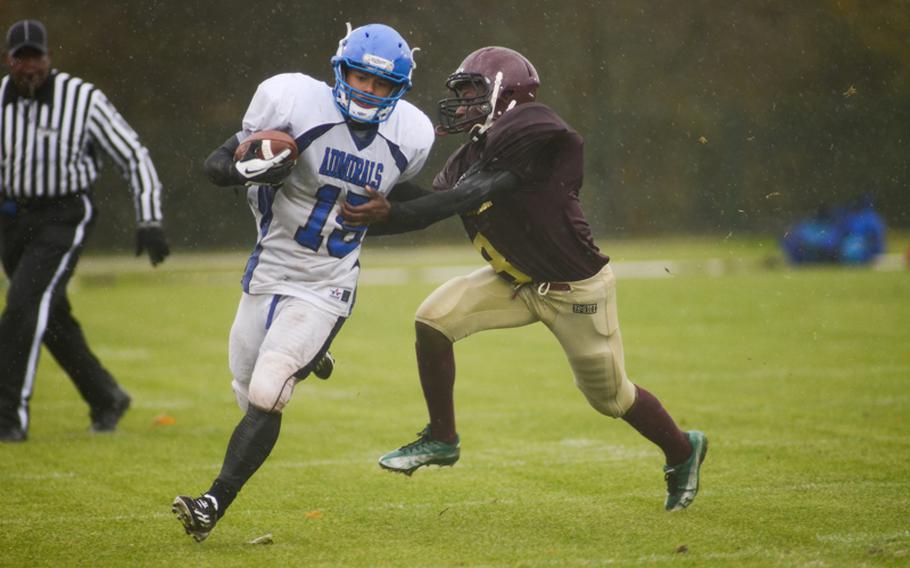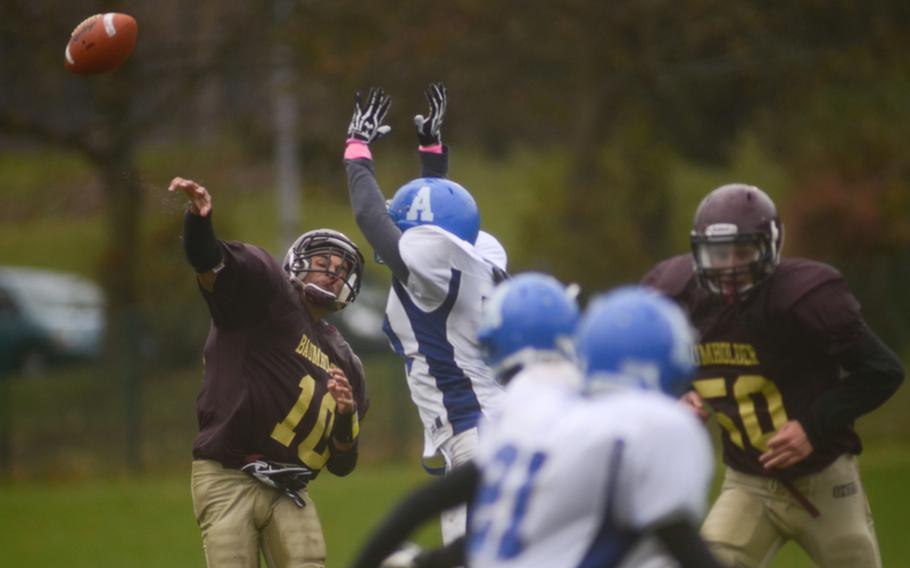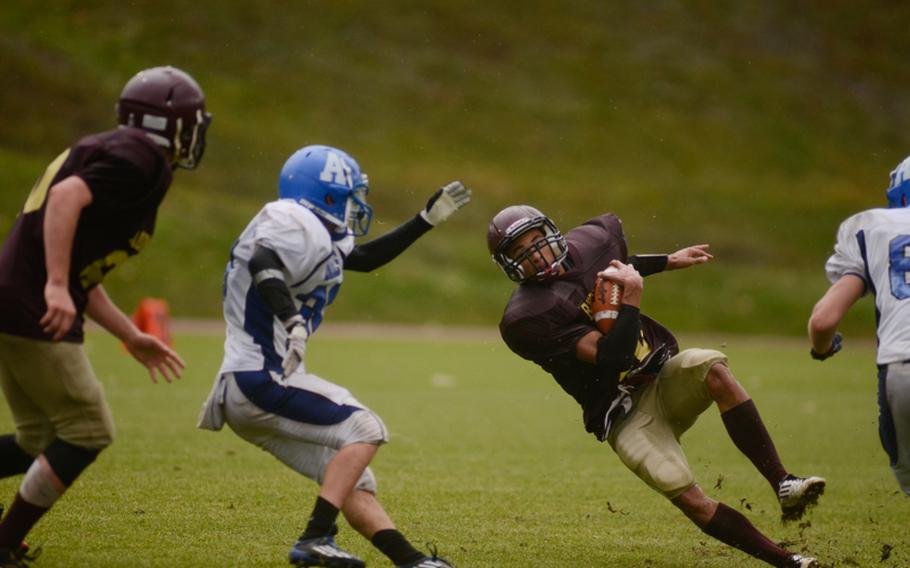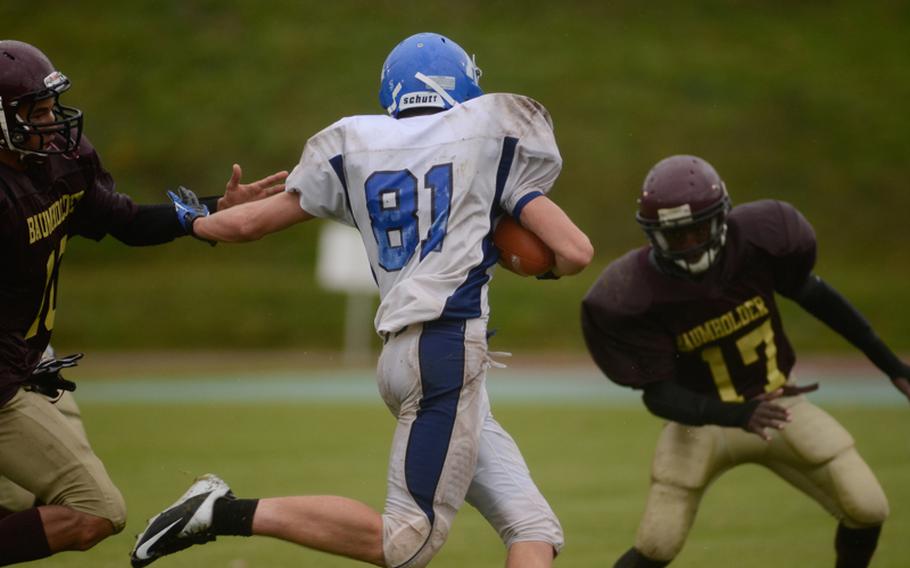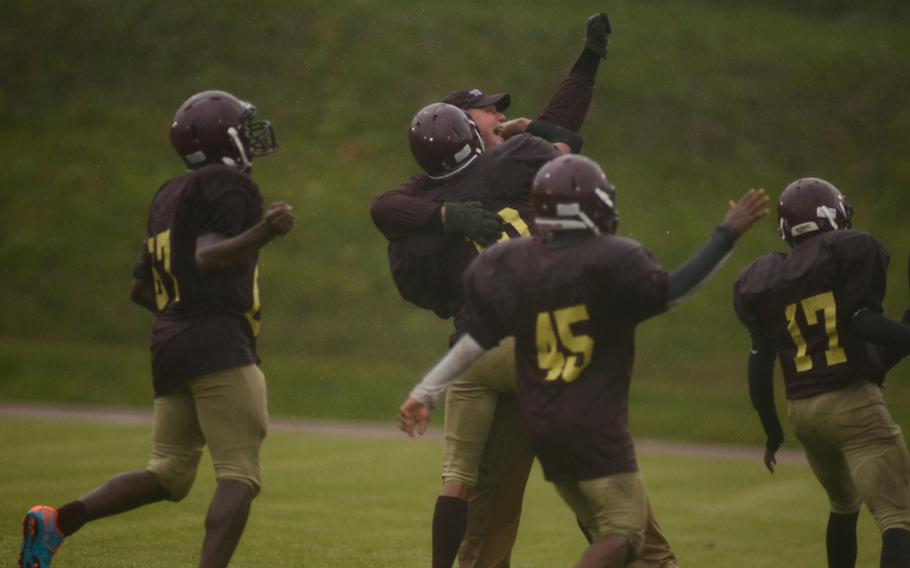 BAUMHOLDER, Germany – Back when he was a promising freshman on a winless team, Ben McDaniels dreamed of this exact day.
McDaniels led his beloved Baumholder Buccaneers to a Division III championship Saturday on their home Minick Field, completing the four-season turnaround project with a 26-0 rout of defending champion Rota.
"It's the best feeling in the world. I've been in this community for a long time. We needed this," said McDaniels, the team's senior leader, quarterback and offensive catalyst. "The last few years have been building years. We finally did it."
The teams foreshadowed a potential hard-fought championship clash on Sept. 28 when they played one of the more spirited games of the regular season, a 26-23 Buccaneers victory. But as torrential rain pummeled the field Saturday, Baumholder relentlessly pounded the Admirals.
The Buccaneer onslaught started immediately and slowed only when the win was no longer in question. McDaniels kept his feet firmly beneath him for a breakout return of the opening kickoff into Rota territory, and fellow senior star Ben Holliday cashed in with a 30-yard run on the third play from scrimmage, giving Baumholder a 6-0 lead less than a minute into the game.
More points quickly followed. McDaniels opened the second quarter with a rolling pass to Holliday, who finished the job for another 30-yard score. A mishandled Rota punt attempt gave possession to Baumholder 12 yards from another touchdown, and Deven Smith powered through the line from short yardage to grow the lead to 20-0.
Another Rota bobble gave McDaniels time for a final second-quarter scoring drive. He found Anthony Hendrix for a surprising sideline pass play into the red zone, then called his own number for a 3-yard dash over the goal line to establish a 26-0 halftime score. A scoreless second half produced nothing to alter the course of the game.
After regular games and practice in conditions similar to Saturday's, the Buccaneers took the field undeterred even as fans fled their seats in search of dry ground.
"This is our kind of weather," said head coach B.J. Walker. "This is Baumholder weather."
Holliday in particular thrived in the driving rain. The weather was a non-issue for the tough 5-foot-6 running back.
"We're just used to it," he said. "It's not really a skill."
Rota, meanwhile, was flummoxed entirely. The squad from sunnier Spain was left to wonder if a friendlier field might have changed its fate.
"Those things are outside of our control," said James Crowell, coach of the 5-3 Admirals. "Our players were affected tremendously."
Baumholder claimed its first championship since 2007, and likely its last on home turf as the Super Six event is expected to move to the new field at Kaiserslautern High School for 2013.