Marine Forces' common language: soccer
by
Dave Ornauer
October 4, 2003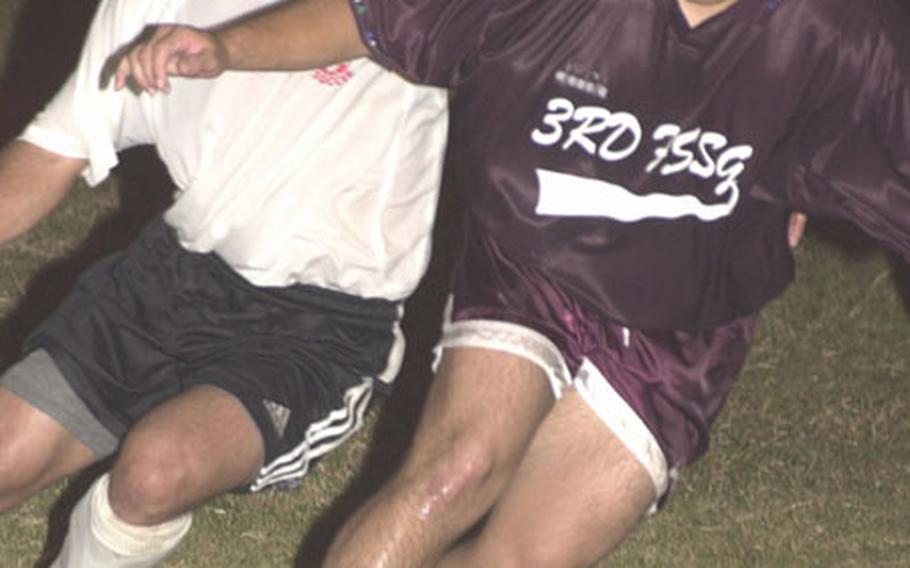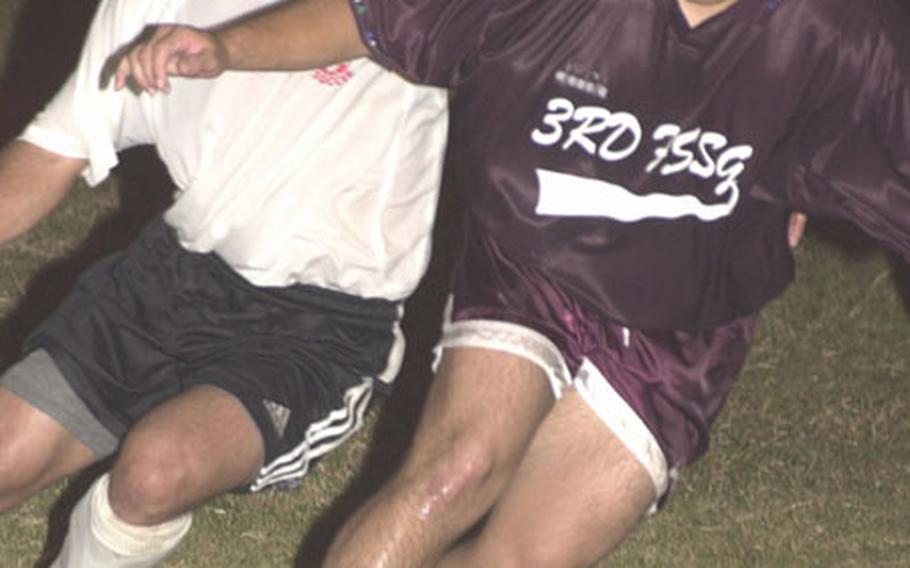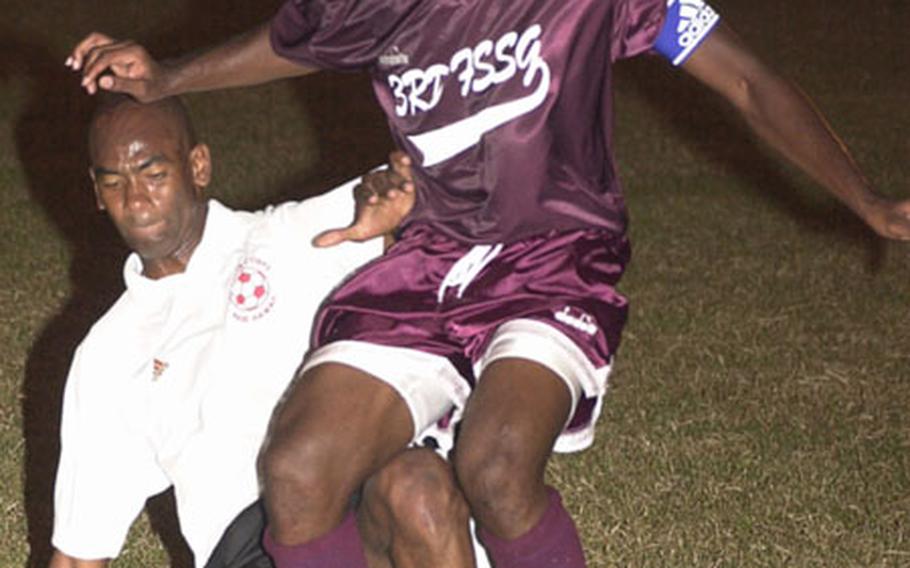 CAMP FOSTER, Okinawa — Leafing through team rosters in the Marine Forces Pacific Regional Soccer Tournament can feel like reading a World Cup program.
Listening to the banter on the field, the different languages and dialects among players of various nationalities, provides a distinctly international air during every match.
Of the 120 participants, 63 hail from 21 countries other than the United States.
Kind of like a World Cup, minus the vast economics and world spotlight.
"You've got guys out here just playing for the fun of it," said Carlos Fogarthy of Marine Corps Base Camp Butler, who played in his fourth Marine regional tournament.
"There are no million-dollar contracts. We're just out here in the hot sun playing for the love of the sport. Sure, it's good to win, but it's the love of the game."
Fogarthy and others said they learned that love of the game while playing soccer as children in their native lands. Almost all then immigrated to the United States, joined the Marine Corps and now represent their commands on the field of competition.
Joining the Marines can be a good way to help obtain U.S. citizenship — but, some players said, enlisting helps develop job skills and instills a sense of purpose.
"I've always been an adventurous person," said forward Terence Smith of Japan's Iwakuni Air Station, who joined the Marines in 1996 and played in his second Marine regional this week. "I wanted to try the challenge. Plus, there's the travel."
Iwakuni stopper Odibo Otazeria said, "I wanted to get leadership and management skills, which I can use when I get out of the Marine Corps." A Nigerian by way of Houston, he enlisted in 1998 and played in his fourth Marine regional this week.
Mexico leads the parade of expatriate Marine footballers with 20 players. Jamaica is second, with six, followed by Haiti, Colombia and Puerto Rico with four each and Liberia with three. Five of the world's seven continents are represented by at least one player.
"Soccer is definitely an international game," Otazeria said.
Besides playing the game he loves, he said, "I've made some great friends in the regionals, from Mexico, Panama, Haiti, Trinidad & Tobago, Nigeria, Ghana. It's a great place to meet people and make friends."
Attack of the name game
With so many players from different countries come a series of names that many Americans find difficult to spell, let alone pronounce.
Two are quite familiar in the American culture, causing a few laughs around the field last week.
Base sported a left forward with a name that inspires visions of February partying in New Orleans: Jean Mardigras. Playing midfield for Iwakuni, meanwhile, was Jose Donjuan.
The two acknowledged but shrugged off that their surnames attracted good-natured abuse.
"I guess I'm used to it," said Mexican-born Donjuan, of Leander, Texas. "It doesn't bother me."
"They ask me sometimes, 'Where are you from? New Orleans?'" added Mardigras, a Haitian native who calls Naples, Fla., his home. "I just tell them, 'Yes, the party is mine.'"
---
---
---