Many teams have extra things to deal with this week
by
Dave Ornauer
October 5, 2017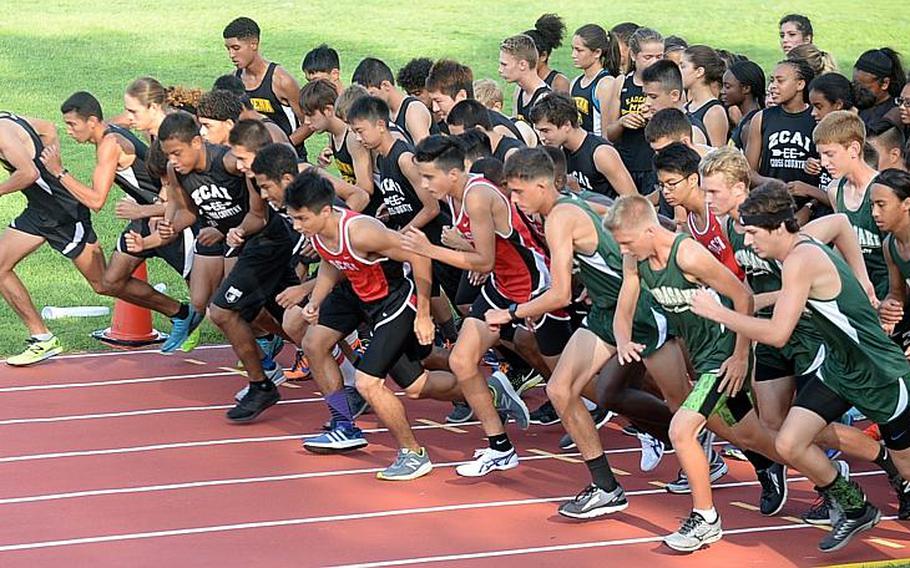 Few weeks are as memorable in the life of a high school student as homecoming. School spirit is place on display in a variety of manners, to include the homecoming parade, the dance, even days when students are asked to wear pajamas or don their clothing backwards.
But while it's time for schools to display their pride and hold fast to tradition, it can also create distractions for football teams trying to win games and stay on track for playoff berths.
"There is the potential for distraction," said Dan Joley, coach of DODEA-Pacific Division I-leading Nile C. Kinnick. Some of his players are nominated to the homecoming court, and they must attend practices and rehearsals for that activity, as well as other class commitments.
"You have to continue to remind them of their mission, whom and what they're committed to, to winning and to each other," Joley said. His Red Devils host longtime Kanto Plain rival Yokota (2-3).
For DODEA-Pacific football-playing schools, this is the busiest weekend for homecoming games; Seoul American, Kinnick, Robert D. Edgren, Zama and Guam High each have homecoming games scheduled for Friday.
Yokota had its homecoming on Sept. 29 and Matthew C. Perry on Sept. 15. Kadena and Kubasaki of Okinawa hold theirs on Oct. 13 and 14. Daegu holds its homecoming on Oct. 20.
Most coaches say simply look at the schedule, shrug and brief and prepare their players as best they can.
"The schedule is the schedule," said Scott Bolin, who coaches Zama on Friday against defending Far East Division II champion Matthew C. Perry. "I'm marginally optimistic. If we play mistake-free football, we can make a dent. We'll play the best we can."
Zama (1-3) won for the first time in four tries last Friday against Edgren (1-3), which hosts last year's D-II runner-up, Humphreys (3-0).
"It's going to be a challenge, to focus on the game and not on the festivities," said Eagles coach Jeremy Sanders, adding that one of the problems his team has had is playing a solid first half, only to falter in the last two periods. "We have to put two focused halves together."
As well as keeping his players focused, coach Jacob Dowdell of Guam says he has two objectives: 1) Working quarterback Travan Jacobs into the lineup after he missed most of the season due to injury, and 2) holding sixth place in the standings. The Panthers (2-4) host winless Southern.
"This will be a special time for them," Dowdell said of the homecoming pomp. As far as the game, "We have to make sure we win to secure our seeding so we can avoid" Father Duenas in the semifinal round of the playoffs, which begin on Oct. 13.
Off the gridiron, things get busy on Okinawa where the DODEA district there holds its annual Columbus Day invitational volleyball tournament featuring Kadena, Kubasaki and a handful of Japanese teams. The event is scheduled for Saturday and Sunday at Kubasaki.
And Okinawa's cross country season ends Wednesday with the all-island meet, slated for the 3.12-mile course at Cape Zampa, also known as Bolo Point, six miles west of Torii Station.
Twitter: @ornauer_stripes