Mannhein runs away with Army titles
by
Rusty Bryan
March 30, 2009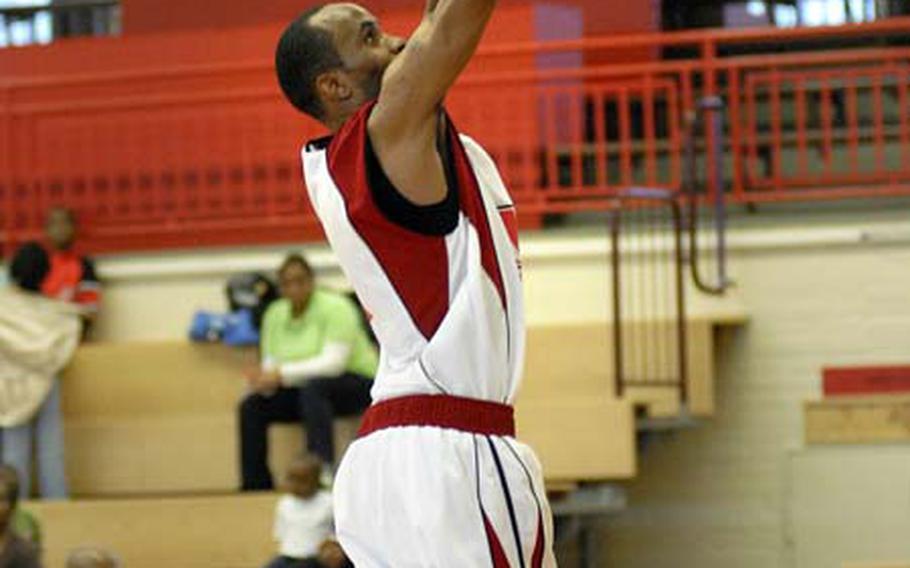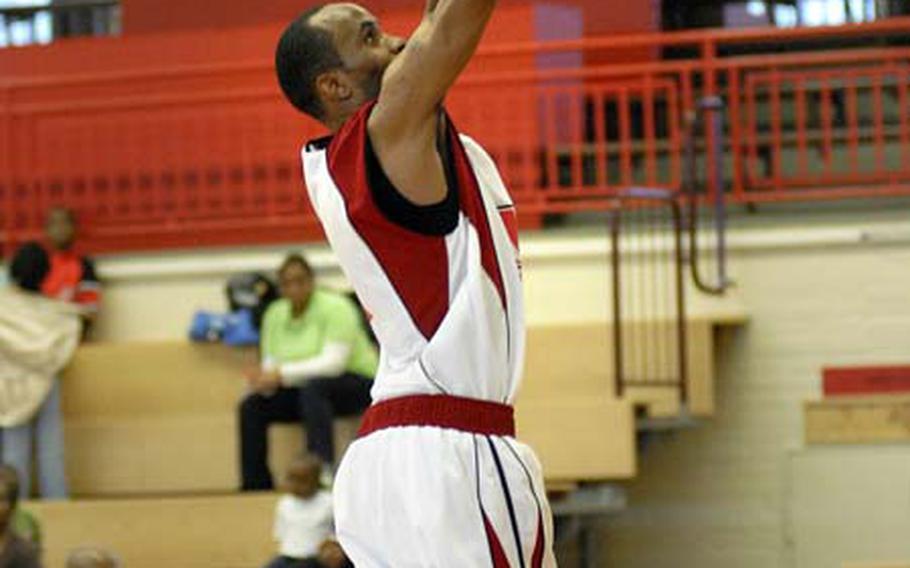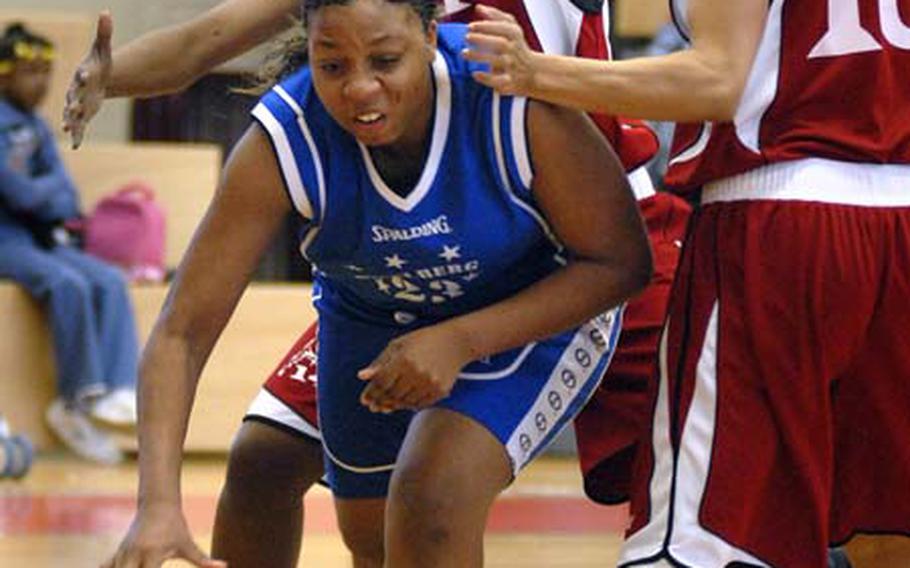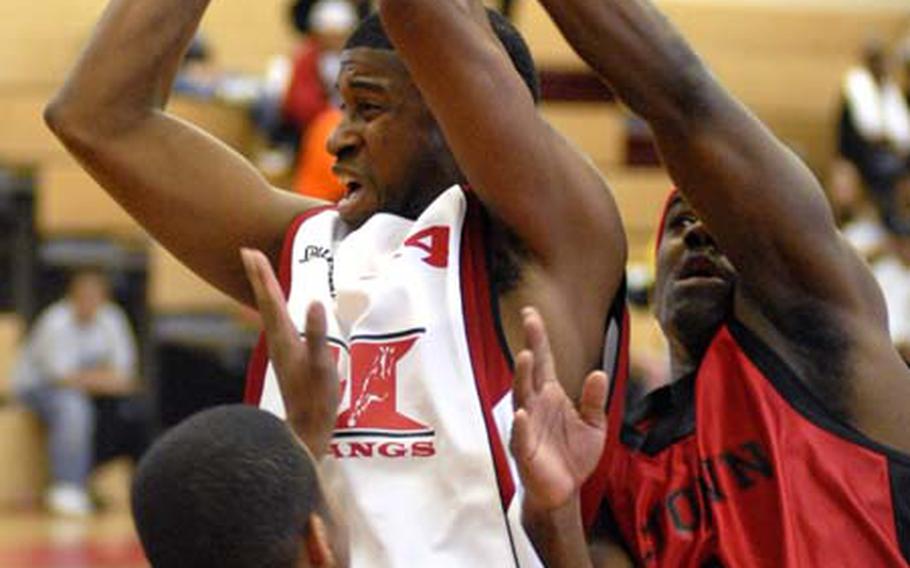 MANNHEIM, Germany — Mannheim's men and women used lopsided game-opening runs Sunday to win their second straight Army Europe basketball titles.
Mannheim's men opened with a 16-0 burst against losers-bracket champion Kaiserslautern en route to a 73-57 victory. Mannheim's women, forced into an if-necessary game when Heidelberg surprised them 45-40 in the day's first game, all but put the Lady Generals away with a 25-7 start that resulted in a 45-35 victory.
Despite the quick start, the Mannheim men had to weather a storm or two before claiming the final Army Europe championship to be contested in the foreseeable future. The first obstacle was a relentless K-town team that clawed back to trail 37-32 at halftime. Jimmie Lucas was the prime mover in bringing K-town back, canning two three-pointers and scoring eight points before halftime en route to a team-high 13.
But Mannheim answered with its second big run of the afternoon, 21-9 in the first 7:40 of the second half.
"Basketball is a game of runs," said Mannheim's Charles Clark, a veteran of three Minnesota state championship teams and, now, two Army Europe championship clubs.
Mannheim's other obstacle was foul trouble to four players, chief among them Clifton Randall, who scored 12 points. He picked up his fourth foul with 13:28 to play and sat for 10 minutes. The other big name on the pine was inside presence Eloi Perry, who scored 12 points and grabbed 12 rebounds. He drew his fourth foul with 10:27 to go and sat for nearly seven minutes.
"The officials are going to call the game the way they see it," Perry said. "All I can do is play through the fouls."
Clark said there was no panic over the foul situation, even though Kaiserslasutern used the absence of Perry and Randall to close the gap once again, coming as close as nine down, 66-57, before Mannheim reeled off seven straight points to finish the game. Four of the points came on dunks by tourney MVP Reginald Hawkins.
"It happens," Clark said of the foul situation. "We go 12 deep, so we don't worry about it."
Hawkins might not have noticed, but his punctuation dunks wrote the end to the Army-Europe tournament.
"Next year, there won't be an Army championship or a (Army-Air Force) Final Four," Army Europe MWR official Tom Hlavacek said Sunday.
In the women's final, Kaiserslautern high school teacher Cynthia Jackson, playing for Mannheim because K-town failed to field a women's team this season, scored 11 of Mannheim's first 19 points as the Lady Mustangs put Heidelberg away early.
"We wanted to be very aggressive and attack the basket," said Jackson, who plays for Speyer in the German league and finished with 14 points. "That was our strategy."
The reason for the aggression was simple. The two-time champs came out sluggishly in the opener and were forced into a second game.
"It was quite disappointing," Jackson said about the opening-game loss, "but it was a good wake-up call for us."
Mannheim needed wake-up calls even after Game 2 began. Tournament MVP Sharon Montgomery, who injured her ankle in one knockdown and was called for a foul when flattened on a steal try, said the physical play was part of the women's game.
All four teams return to the Benjamin Franklin Village Sports Arena here Friday to take on the USAFE champions and runners-up in the final edition of the Army-Air Force Final Four tournament.
Game 1 tip-off is 11 a.m. Friday, with the championships scheduled for Sunday, April 5.