D-II girls soccer
Mack, Naples solve AFNORTH defense - barely
---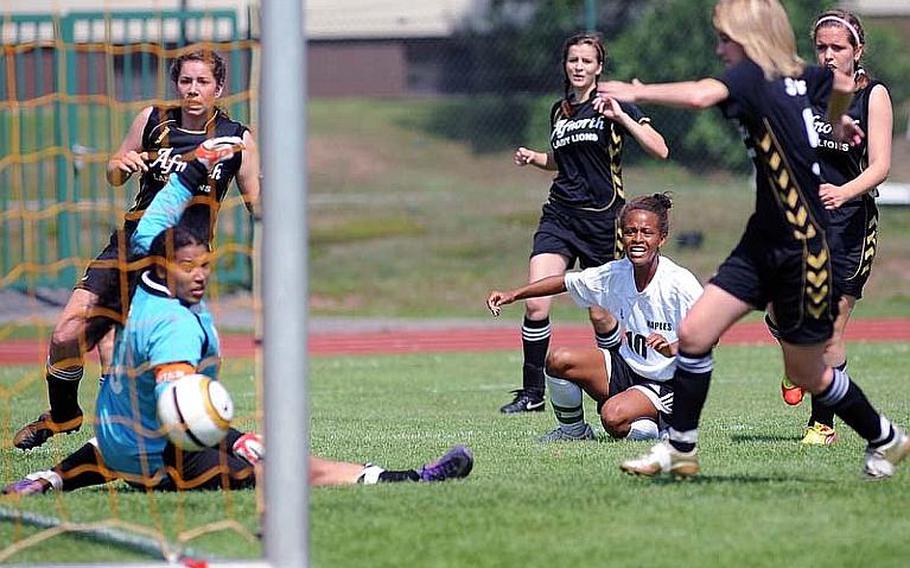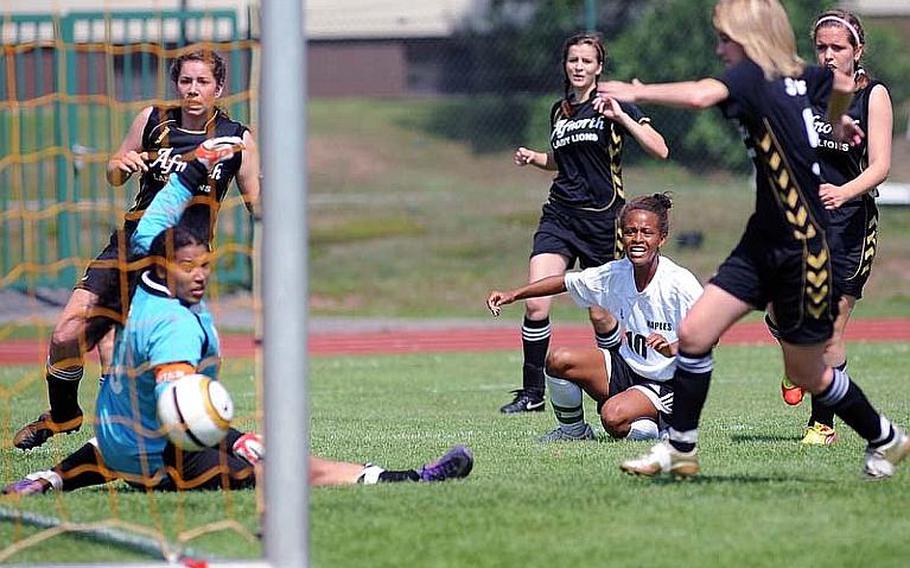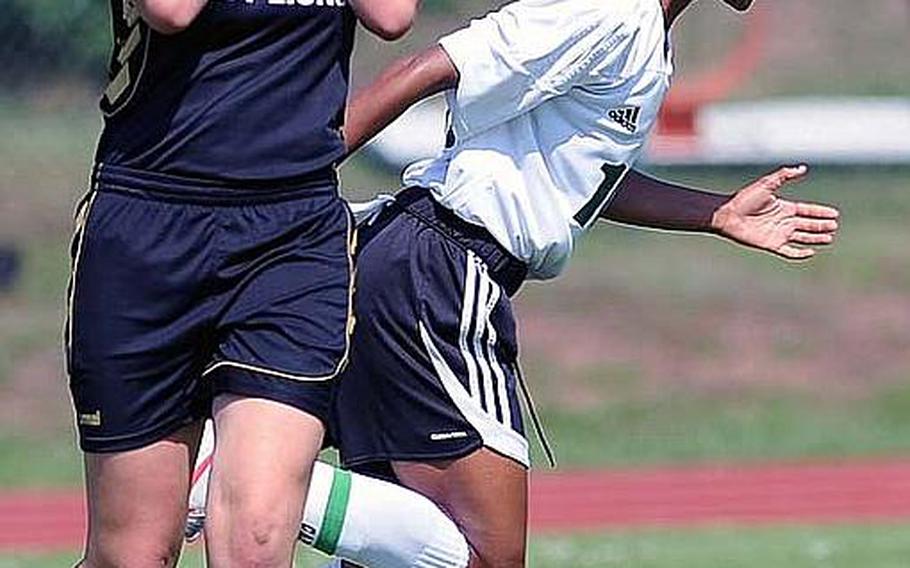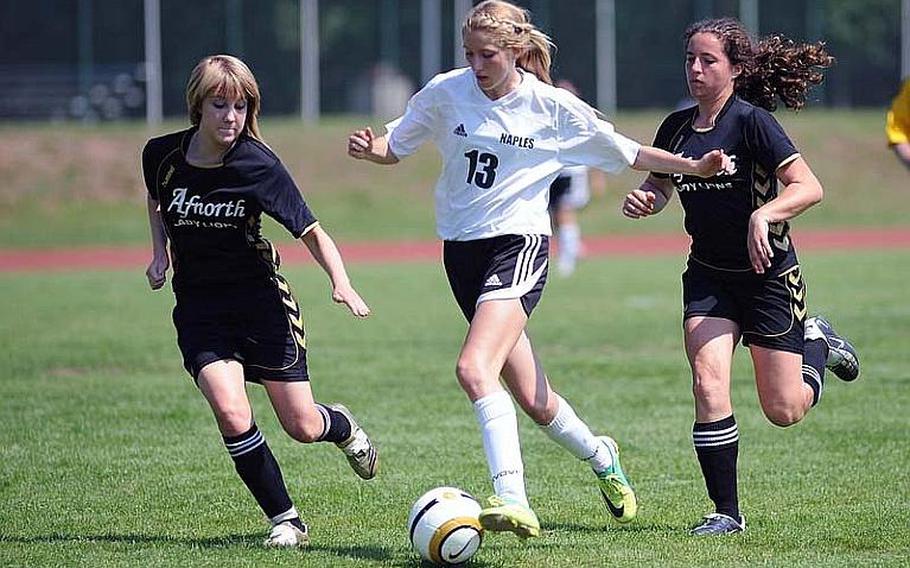 RAMSTEIN AIR BASE, Germany – For nearly 80 minutes, AFNORTH goal keeper Jasmine Doll was impenetrable.
The Naples High School girls' soccer team, riding a 34-game win streak into Thursday's Division II DODDS-Europe girls' soccer title game, pounded the AFNORTH goal, mostly with the speedy cleats of senior forward Alexandra Mack.
Mack was simply sensational, accounting for more than half of Naples' 14 shots on goal. But Doll was equally as skilled, blocking shot after attempted shot. "How did she jump like that?" remarked someone in the crowd after Doll lunged to knock down a Mack strike one minute into the second half.
With 30 seconds left in regulation, Mack finally got one in. Naples senior Katie Waller threw the ball inside the box after an out-of-bounds kick. When the ball bounced past an AFNORTH defender, Mack placed it into the goal, out of Doll's reach. The score gave the Wildcats a hard-fought 1-0 victory and the team's third consecutive Division II title as time expired.
Mack said after the game she kicked the ball with the side of her foot, keeping in mind coach Enzo Cianciaruso's advice when so close to the goal among a sea of defenders: "Take a sip of tea, stay calm and just put it in."
Mack and Naples sophomore forward Isabella Lucy, who also had several thwarted attempts on goal, agreed that Doll was "impressive."
The praise, however, was small consolation for Doll, a senior from Moose Jaw, Canada, in her first year playing soccer for DODDS-Europe.
"We were trying to play a defensive game," she said, tears in her eyes, after the match. "We were trying to stop them and push it (the ball) forward. It almost worked."
AFNORTH head coach Christopher Booth said the Lions were trying to hang on and push the game into overtime, where they liked their chances on penalty kicks with Doll in the goal. Doll stopped five out of six penalty kicks throughout the championship tourney, Booth said.
"She is just the best keeper I've ever seen in six years," Booth said.
Booth also credited his "whole back line" - Maike Wagner, Nicole Telega, Hayle Stoner and Sarah Seitz - with helping to contain Naples' high-octane offense for most of the game.
"I don't think they've seen a team like us before," Booth said of Naples. "They've beaten a lot of people by a whole lot of goals."
Of Naples 14 shots on goal, one hit the post and two hit the goal crossbars, Naples coaches said. Naples goal keeper Sydnye Harris, a sophomore, recorded three saves.
"I'm very proud and inspired by this team," Naples coach Melinda Durham said.
"We played our hearts out," Mack said.
---
---
---
---