Pacific players of the year: Baseball
Lorentz: A 'quiet leader'
by
Dave Ornauer
June 6, 2011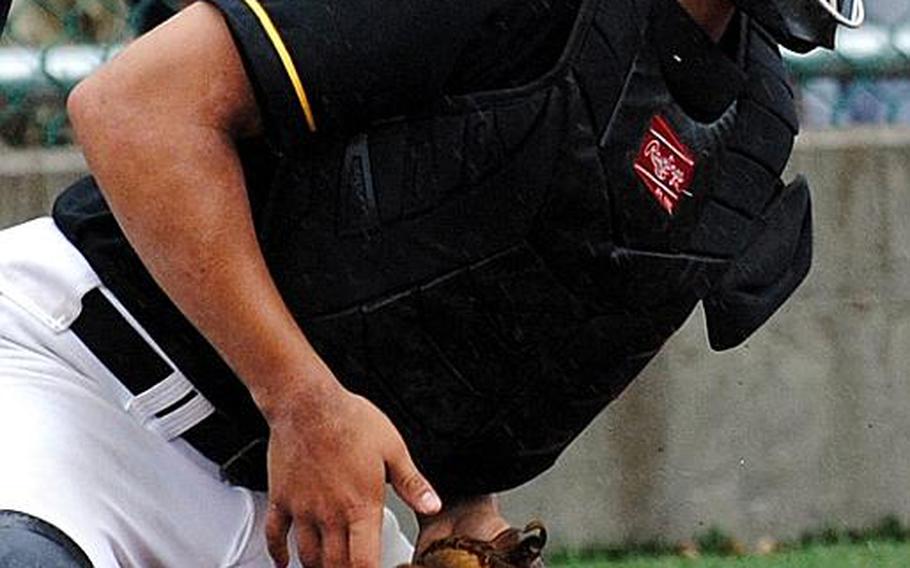 Much of the talk leading into last month's Far East Baseball Tournament revolved around American School In Japan and its female pitcher-third baseman Bessie Noll, a player who was spotlighted in a CNNgo.com Web feature and described by many as "the real deal."
So it might be understandable that very quietly, pitcher-catcher Nathan Lorentz could operate under the radar, leading the Mustangs in wins, ERA and virtually every batting category en route to the first Far East title in school history.
"He's a quiet kid, a quiet leader, leads by example, no doubt about it, not a vocal kid, but he leads in his own way," coach John Seevers said of Lorentz, who when it came to statistics was at the head of the class:
He led the Mustangs with a .621 batting average, four home runs, 36 RBIs, 36 hits and 37 runs scored. On the mound, Lorentz went 4-1 with a 0.53 ERA and a 1.28 walks-and-hits-to-innings-pitched ratio.
Thanks in large measure to Lorentz, whether on the mound or behind the plate, ASIJ went 4-0-1 to win pool play during the first two days of round-robin play, then went 3-0 in the elimination round, rallying twice to beat Kadena 11-9 in the title game.
Lorentz is far from a seasonal player. He also toils for local Japanese club teams, and during the summer returns home to his native Seattle where he plays a 60-game schedule on a traveling team.
Lorentz's abilities didn't go unnoticed by opposing coaches, particularly Randy Toor of 2010 champion Kubasaki, which was dethroned thanks to a 14-1 drubbing at the hands of the Mustangs.
"Hitting-wise, he was head-and-shoulders above the rest," Toor said. "He hit well from both sides of the plate. He's got a sweet stroke. And that team was something else."
Just a junior, Lorentz figures to return to a Mustangs team that went 15-4-1 during a 2011 season truncated by the March 11 Tohoku-Kanto earthquake, which severely diminished its rivals ability to field teams, much less play games in the six weeks afterward.
All-Pacific baseball teamNathan Lorentz, Ryan Atkins, Bessie Noll, American School In Japan; Jayce Moore, Dominic Shea, Kadena; Donald Ross, Daniel Ross, Kinnick; Colton Heckerl, Casey Donovan, Greg Morris, Seoul American; Jesse Rice, Zach Davis, Edgren; Andrew Estes, Kubasaki; Sean Lattanzi, Daegu American; Michael Spencer, Zama American; Robit Cabe, Antonio Cabe, Guam High.
---
---
---