Europe Players of the Year: softball
Lopez sparked team with arm, bat, leadership
by
Dan Blottenberger
June 10, 2011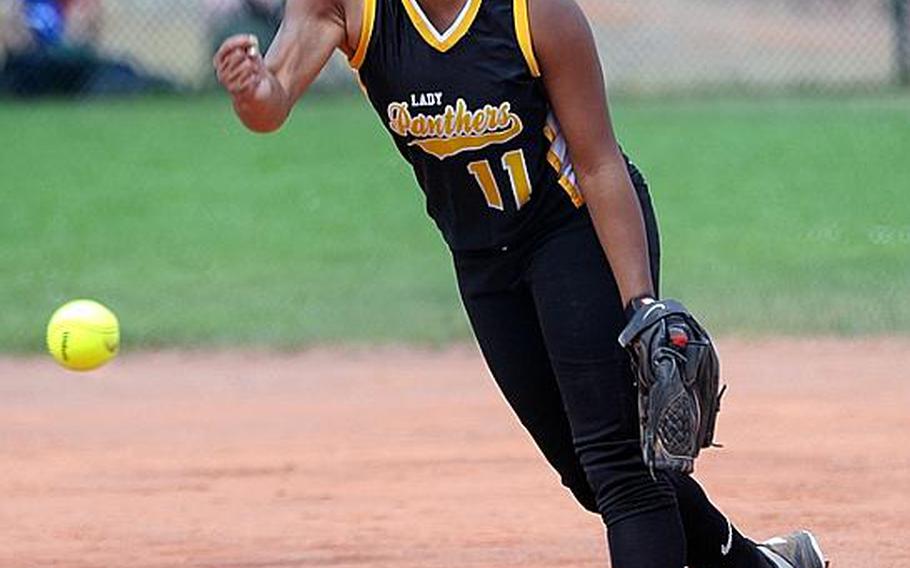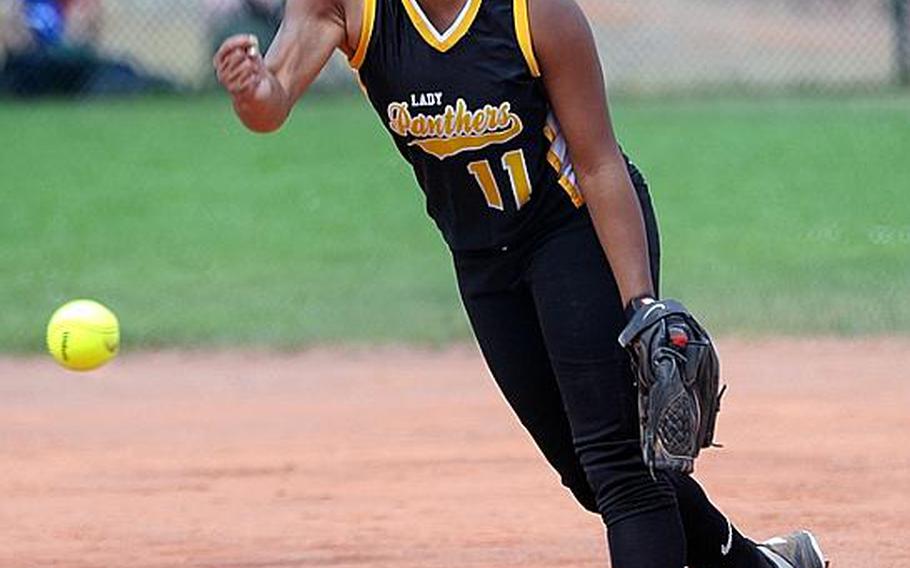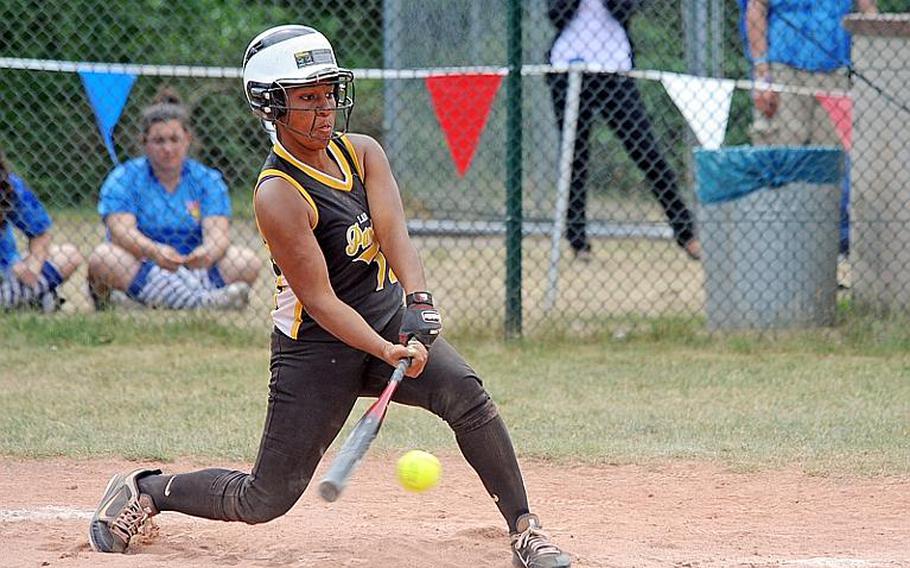 It was a classic story-book finish for Bianca Lopez's four-year high school softball tenure.
Lopez, a Patch senior, began her high-school years as a freshman center fielder for the Ramstein Lady Royals. Three years later she was pitching for Patch against Ramstein in the DODDS-Europe Division I championship game.
"I still have a lot of friends on that team," Lopez, who moved with her mother to Stuttgart to attend Patch High School after her sophomore year, said of the Lady Royals.
Patch won the title game 8-2, as Lopez and her defense held Ramstein's potent offense to two hits. Lopez also had two hits in the game, including a triple, and scored twice. That game was one of the reasons she was selected at Stars and Stripes' softball player or the year.
Lopez credited the team's strong defense and the team's approach to the game for the victory over the two-time defending champs.
"[We] just tried to have fun with it – [we] don't play well under stress," Lopez said of the final game, which she says the Lady Panthers knew they were able to win.
Her performance in that title game and throughout the tournament led to her selection as the tourney most valuable player, a recognition that she is humble about. She said she was surprised by her selection because there was so much talent in the league. But "it was a really good feeling," she said. Prior to winning the award she said "she wasn't really thinking about winning it."
Patch was a young team this year that developed well, she said. The players got along really well — "not a lot of drama" — and that was critical to their success.
Patch coach Brian Tingey felt Lopez, the only senior on the roster, led by example.
"She is a leader on the field, and the other players on the field seem to reflect what she does," he wrote in an email. "If Bianca is playing well, the team is playing well. If she is not playing well, the team does not play as well. Bianca is a fantastic, all-round softball player."
Lopez credits her mom and coaches for being really supportive — "We had really positive coaches," she said — and her success to the passion she has had for the game she has played since childhood.
During the Lady Panthers' 13-1 regular season, Lopez, the team's clean-up hitter, recorded a .571 batting average in 56 at bats — including eight home runs — according to statistics provided by the team. She had an 11-1 pitching record, recording 84 strikeouts and a no-hitter.
She will be attending University of South Florida this fall, where she intends to try out for the softball team and major in nursing. Aside from being a softball star Lopez has a 3.5 grade point average and is a member of the National Honor Society.
blottenbergerd@estripes.osd.mil