Looking for a quarterback, Kadena gets a gift
by
Dave Ornauer
August 21, 2019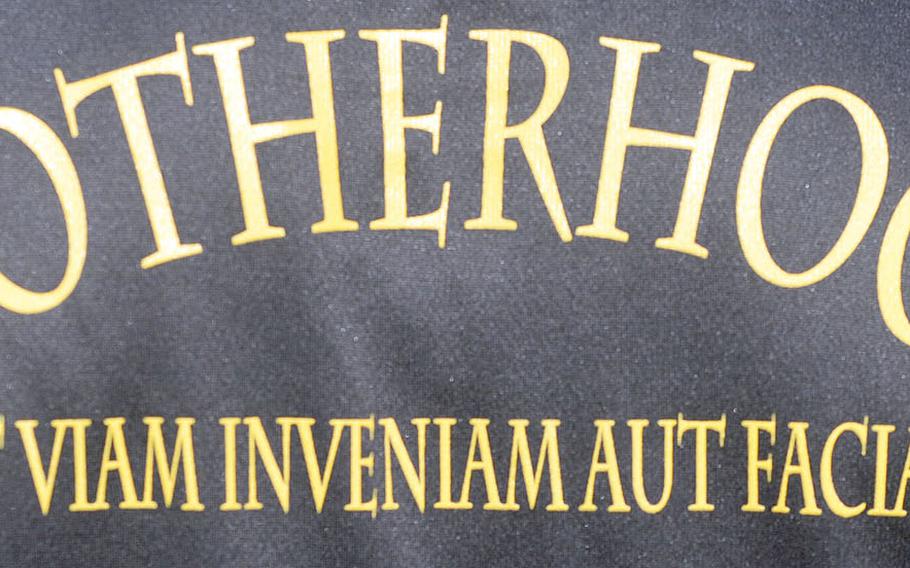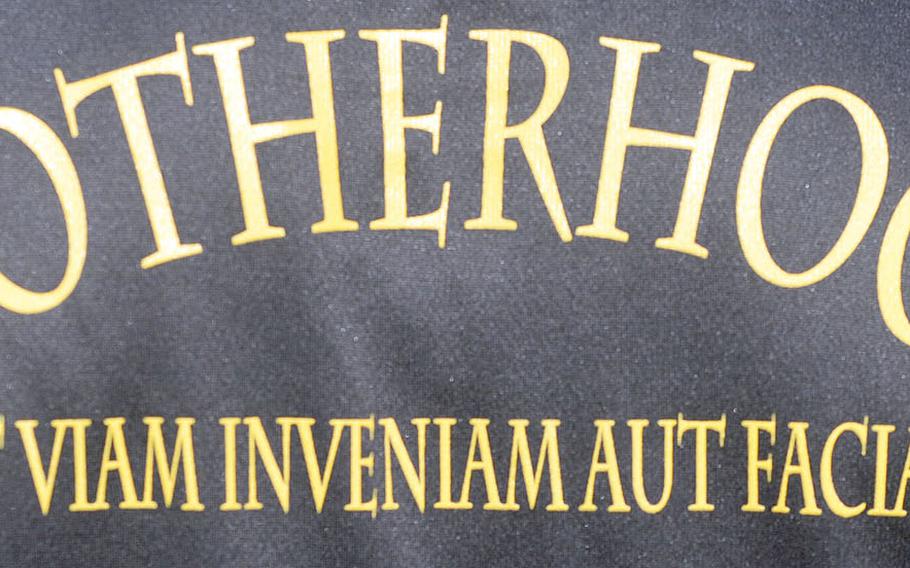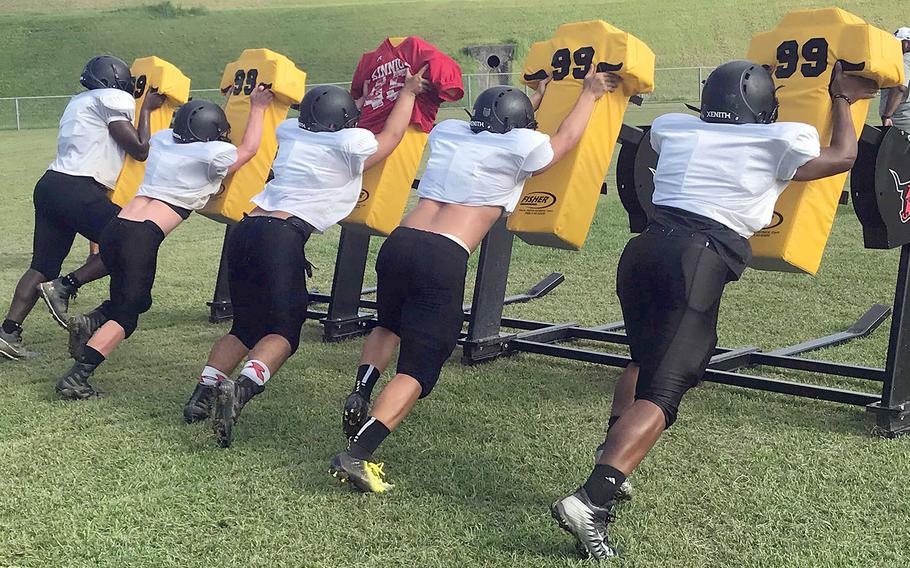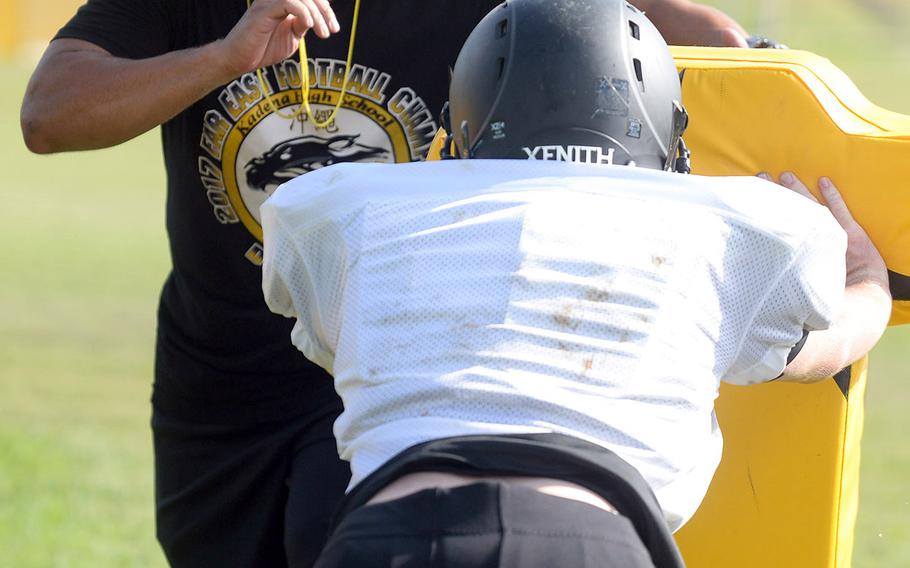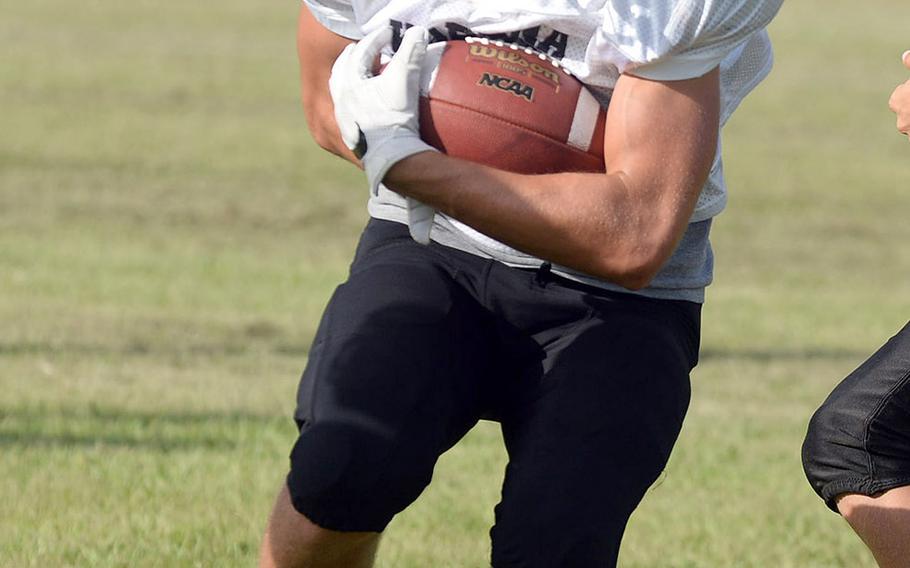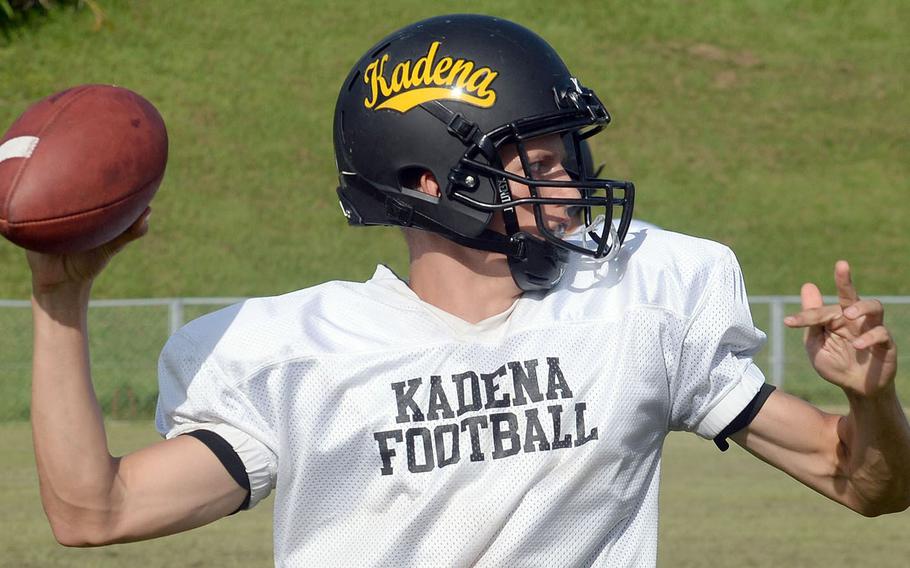 Third in a series of DODEA-Pacific high school football previews.
KADENA AIR BASE, Okinawa – Jack Carey is used to being around people in positions of authority – his father, Joel, a brigadier general, is the commanding officer of Kadena Air Base's 18th Wing.
Now, Carey the younger is being entrusted to become the new commander in chief of Kadena High School football's offense. He's the new starting quarterback on a team that's had a rich history of signal-callers but is virtually starting over after having graduated 18 seniors.
But the senior, who transferred to Kadena along with his family from San Antonio over the summer, says he's not trying to emulate anybody who's come before him.
"I'm just doing my best to try to be worthy of my teammates around me," Carey said.
For coach Sergio Mendoza, in his 14th season at the Panthers' helm, Carey's arrival was like an answer to an off-season prayer.
"We needed a quarterback," Mendoza said. "And we have some young guys coming on, developing behind (Carey)."
Though only six starters and 10 total players return from a Panthers team that reached its fifth straight Far East final, the Panthers' cupboard isn't completely bare from 2018.
Alfonso Mendez, a senior, saw plenty of snaps in the 2018 season and returns to the backfield of a Panthers offense that will run a mix of spread, Wing-T and Power-I. He'll be joined by a pair of sophomores, Trent Fowler and Xavier Peace, at the other back positions.
"I'm just going to do the best I can and not worry about the past," Mendez said. "Just do what I can, do it my way and hold myself up to my standard."
Three-fifths of Kadena's line graduated, but one of the returning linemen, senior Dean Owen, is in his fourth season with the program. He said it's up to him and his teammates to hold each other accountable and not think too much about what's come and gone.
"We have to work harder than any other team out there," Owen said.
Hard work is what Mendoza says his Panthers have done all summer long in preparation for a season that begins on Aug. 30 with a home scrimmage against island-rival Kubasaki, then the regular-season opener Sept. 6 at Kubasaki.
"These kids listen, they're focused, they're working really hard," Mendoza said. "This is fun. They're listening, they're learning and they're showing more cohesiveness than I've seen in many, many years."
That's not to say all the hard work will be done overnight, Mendoza said. His team is heavy in freshmen and sophomores, with an awful lot of learning to do in a short period of time.
"But they're learning. They're putting in the long hours," Mendoza said. "It's been exciting. In three weeks of long practices, they haven't slowed down, which is exciting. This team has heart, which is motivating for us coaches. There's nowhere I'd rather be than with a group like this."
ornauer.dave@stripes.com Twitter: @daveornauer