Longtime St. Mary's basketball coach dies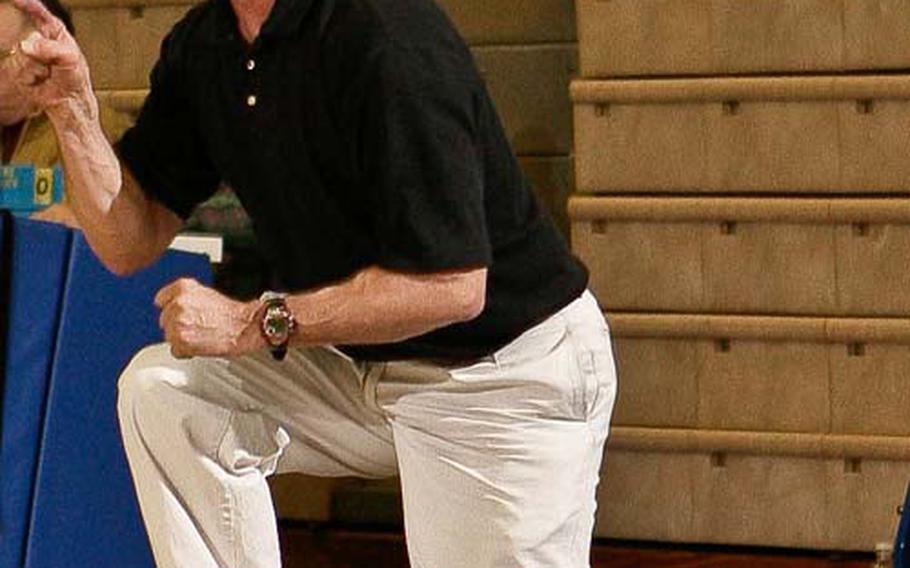 Fred Sava, the longtime St. Mary's International School boys basketball coach who won three Far East Class AA titles at the Titans' helm, died Monday morning in a hospice at Canterbury, Conn., of complications from a lengthy battle with brain cancer. He was 52.
Tuesday's St. Mary's at Nile C. Kinnick game at Yokosuka Naval Base was postponed in the wake of the news, St. Mary's coach George Clarkson and Kinnick coach Mike Adair announced.
"Prepared and all as I was, it is still very difficult and very final," Clarkson said in an e-mail to Stripes.
With an animated and flamboyant flair on the sidelines, Sava, a New Yorker, took over the Titans' program in the 1994-95 season and turned St. Mary's into a perennial Kanto Plain Association of Secondary Schools and Far East Class AA title contender. Sava's first and last of his three titles came via upsets on the grandest scale.
His Titans in 2001 were the first team in Class AA Tournament history to win the tournament after entering the championship bracket having gone winless in pool play. St. Mary's went on to win five playoff games, including a 53-50 shocker over pretournament favorite Kadena in the championship game; Kadena beat St. Mary's earlier in that tournament by a wide margin.
The core of that team, Lars Kelley, Nick Varner and Doug Williams, went on to dominate the 2002 Class AA Tournament. Each of those titles came the only years the Class AA Tournament was staged on Guam.
Sava's last game as St. Mary's coach was the Titans' 35-33 Class AA Tournament final last February 21 at Yokota High School against the host Panthers. The victory came a day after Toni Taniguchi, Amritpal Warraich and the Titans stunned defending champion Seoul American 62-36 in the semifinals; three days earlier, Seoul American routed St. Mary's 62-35 in pool play.
Sava became ill during the summer and then was medevaced to the States in October following emergency surgery to remove part of a tumor from his brain.
Fred Sava will be buried on Friday in Orlando, Fla., Clarkson said.