Loney masterful in Patch's easy win
by
David Rogers
December 10, 2011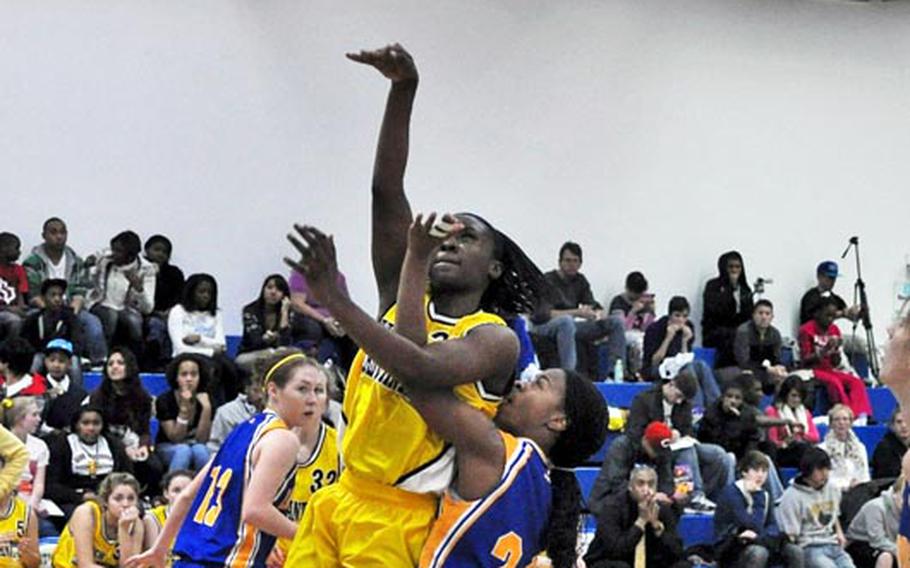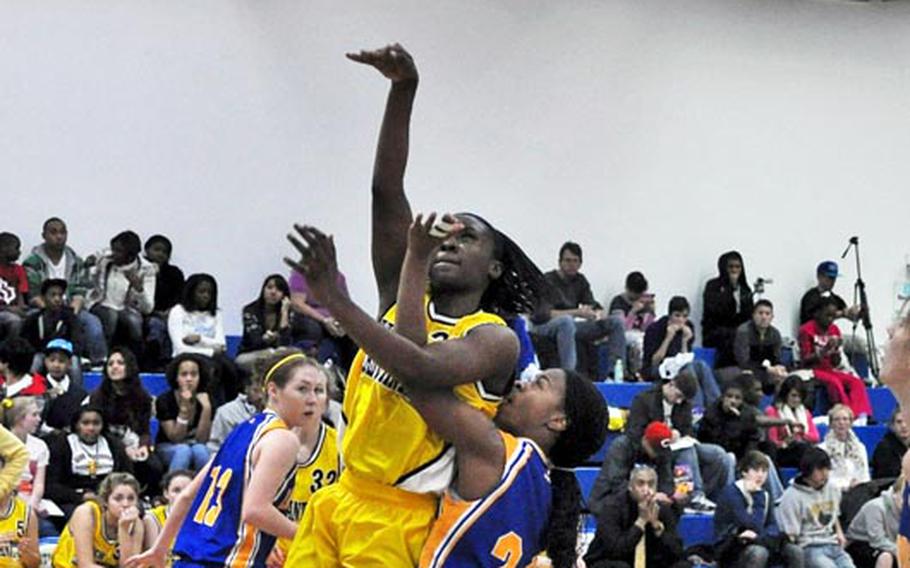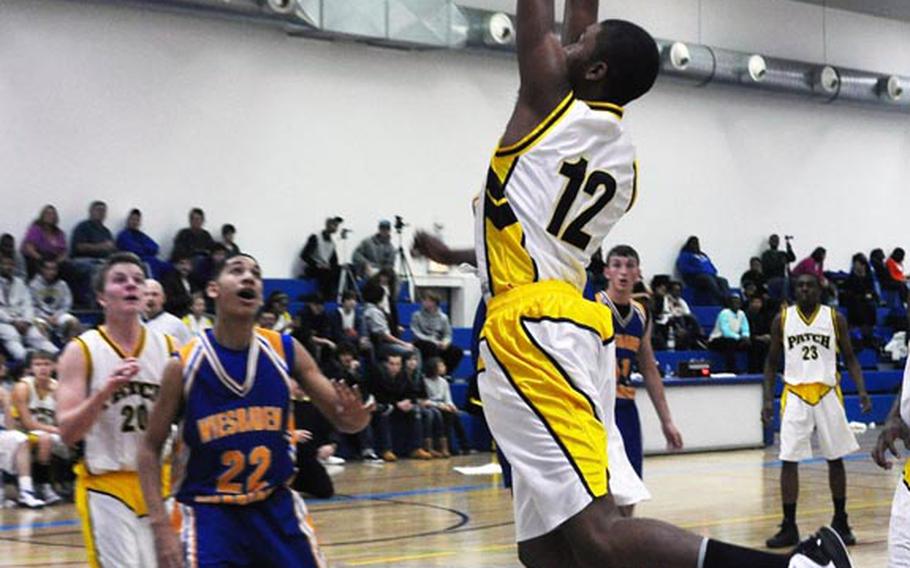 STUTTGART, Germany - Janelle Loney makes it look easy sometimes.
Loney, a three-time All-European and the 2011 Stars and Stripes player of the year, had 48 points and 16 steals in Patch's 54-15 victory over Wiesbaden on Saturday. She was 15-of-22 from the floor, 2-of-5 on treys and 12-for-19 from the free-throw line. For good measure, she pulled down five rebounds.
"She's very tactical," said Patch coach John Kohut. "She's very astute. She can read what's going on. And she goes ahead and tries to take charge of the ball. She's got natural talent. All we're trying to do is just tap into it, adjust it, help her be a better player and well rounded."
Kohut says Wiesbaden couldn't handle his team's strategy of applying constand pressure on their opponents.
"We're trying to create a pressure offense where we try to steal the ball," Kohut said. "Create confusion from the other team. And hopefully they make mistakes and then we can capitalize off of that. So that's what we always try to do."
It was Patch's second victory in as many tries this season against a D-I team from Region II. The Lady Panthers (2-0 overall), who next play Jan. 13 at Schweinfurt, downed Ramstein 72-61 the previous week.
Wiesbaden fell to 2-1 and is next to entertain Bamberg on Jan. 7.
Patch boys 50, Wiesbaden 41: It was close the entire game. Top scorer of the game was Wiesbaden's Kelsey Thomas with 24 points. Patch had more balance, as Amir Brazelton scored 11 points, Dylan Measells had 9 and Damien Babington (7), Brad Baker (6) and Jaymes Kingberry (5) all contributing.
"First half, they were just running us up a down the floor getting back," Patch coach Bill Lassetter said. "We weren't getting back on defense and they were getting easy baskets out of the transition game. So I thought we did a better job the second half at slowing that down."
Lassetter said he wasn't happy with his team's execution, pointing to the transition game and rebounds as key areas of improvement.
"They were sending everybody to try to rebound," Lassetter said. "We weren't blocking them out very well so they were getting a lot of offensive rebounds and burning us on that."
But he also said his team has great chemistry and is looking forward to upcoming games, which he says will be just challenging enough to help his players improve before facing Heidelberg.
"Fortunately, Heidelberg - which is the team to beat this year - is our last game. So hopefully we can work out a lot of the kinks and get better as we go along. We've got some good teams to go up against. And they're gonna make us battle and get better."