Little League softball: KMC Junior All-Stars fall in regional final
---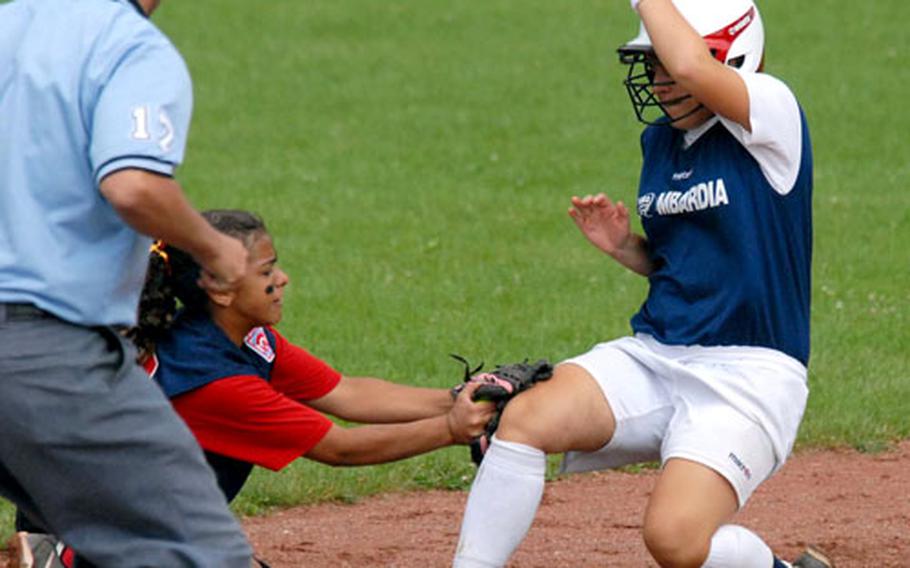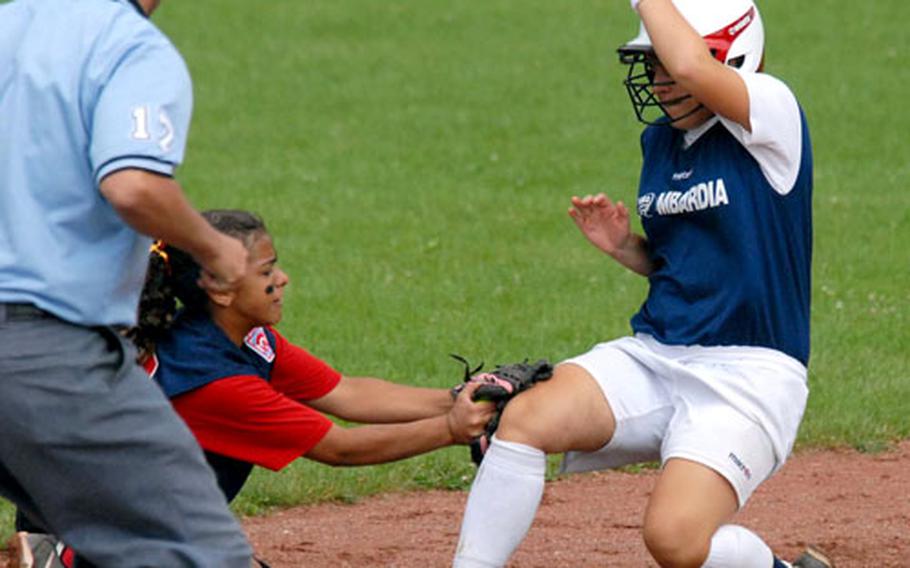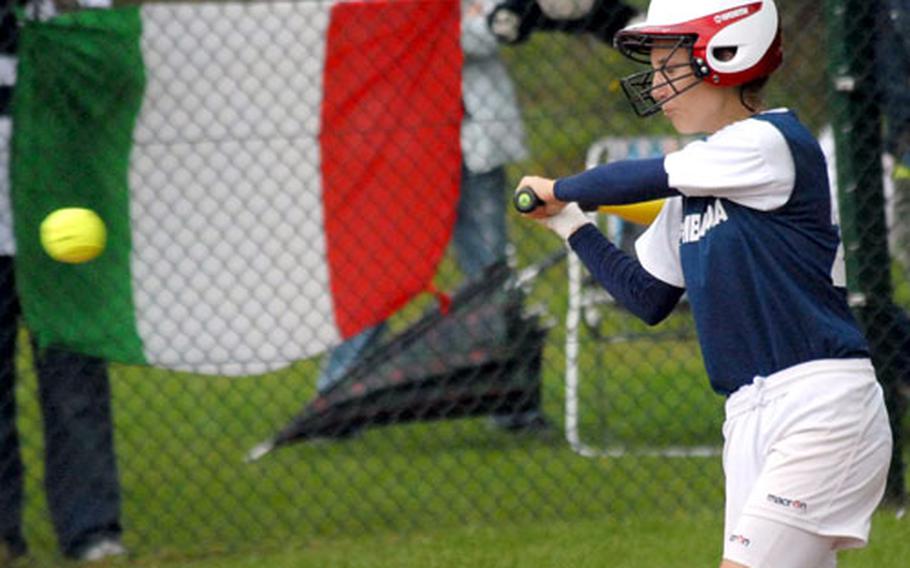 RAMSTEIN AIR BASE, Germany — The Kaiserslautern military community's 13- and 14-year-old All-Stars nearly made the most of a gift inning Thursday before falling to Italy 9-6 in the championship game of Little League Softball's Junior League European Regional.
"Three more runs were all we needed," said KMC reliever Kayla Pahls, who played a prominent role in a six-run rally against the Italy squad that had handcuffed the All-Stars for six innings.
Logically, there shouldn't have been a seventh inning. First, a two-and-half-hour rain delay with Italy leading 7-0 after five innings would have tempted many umps to call the game.
Next, Italy, which limited KMC to one hit in the game's first six innings, made the score 9-0 in the top of the sixth on Giulia Bollini's bases-loaded double, and was bidding for more. But a base-running blunder by Sara Cozzi, who inexplicably stopped at third base with two teammates running behind her, was thrown out when she was forced to try for home.
The tag by backup catcher Nolena Ard left Italy a run short of the 10-run margin that would have ended the game after KMC went down in order in the bottom of the sixth.
Instead, KMC made the most of its second chance. After Kelsey Freeman grounded out sharply to second to open the final frame, the next five KMC batters reached base safely. Victoria Simpson walked. Pahls then hit a grounder deep into the hole that Italian shortstop Elsa Cecchetti backhanded as she fell to her knees. Her ill-advised throw from her knees trying to force Simpson at second went into right field, and Simpson scampered home for KMC's first run.
Cecchetti threw the ball away again on the next batter, Jordan Shepard, putting runners on first and third. Ard, whose infield single in the fifth was KMC's lone hit prior to the final frame, walked to load the bases. Katelyn Hamilton drew a walk to drive in Pahls with the second run, Shepard came home on a wild pitch, Haley Haydon singled home Ard, and Vanessa Williams singled home Hamilton to make it 9-5. Haydon eventually scored on an error by reliever Alice Nicorini, but Nicorini, the left-hander who had pitched four perfect innings in Italy's 11-4 defeat of KMC on Wednesday, struck out Simpson looking to end the game.
Despite the disappointing loss, KMC, especially Pahls, experienced moments of joy.
"It was unbelievable," said Pahls, a strikeout victim in her first two at-bats Thursday, about making contact against Nicorini. "It was just amazing."
Pahls, who came on with one out in the fifth in relief of starter Freeman, pitched the final 2 2/3 innings, yielding just two runs. She retired Italy in order in the seventh to set up the last inning dramatics.
The Italians, who went undefeated in the regional, earned a berth in the Junior League Softball World Series next month in Kirkland, Wash.
Pahls said she'd be rooting for them.
"I've made friends with a couple of them," she said. "Besides, they're Europe, and we're Europe."
---
---
---
---