Little League: Saudi Arabia rips Ramstein, earns trip to Williamsport
---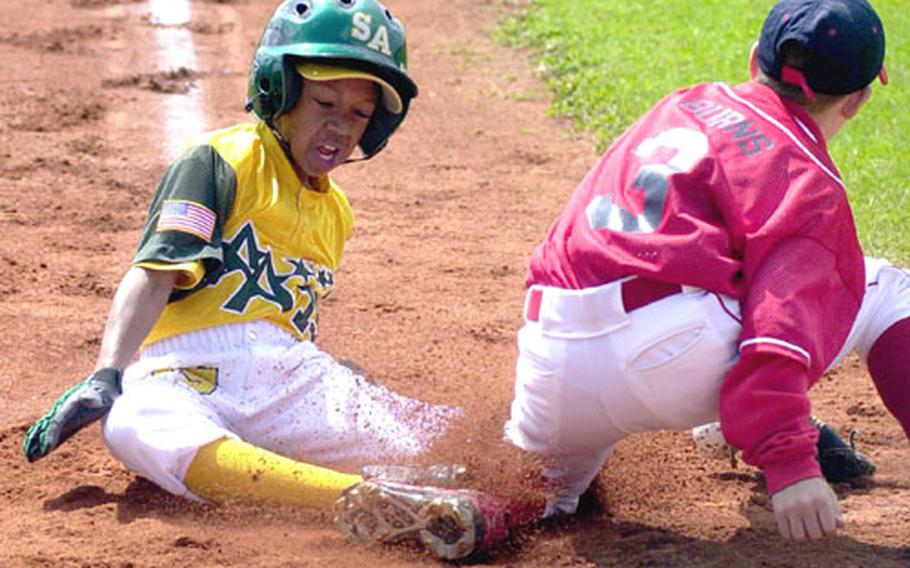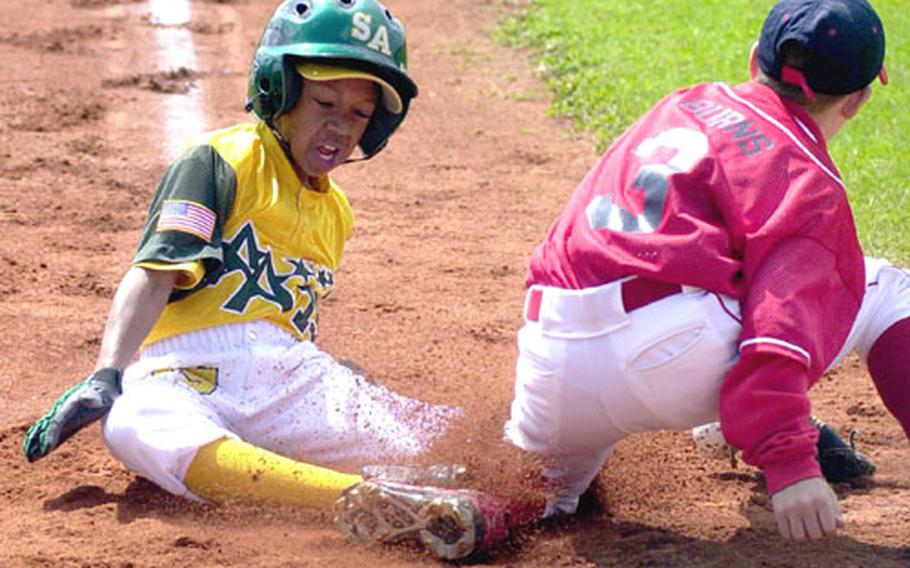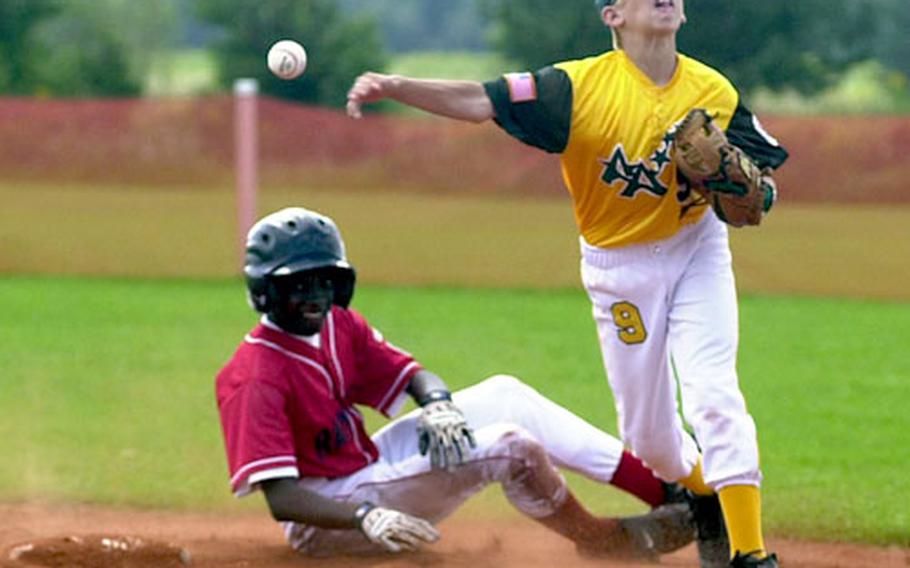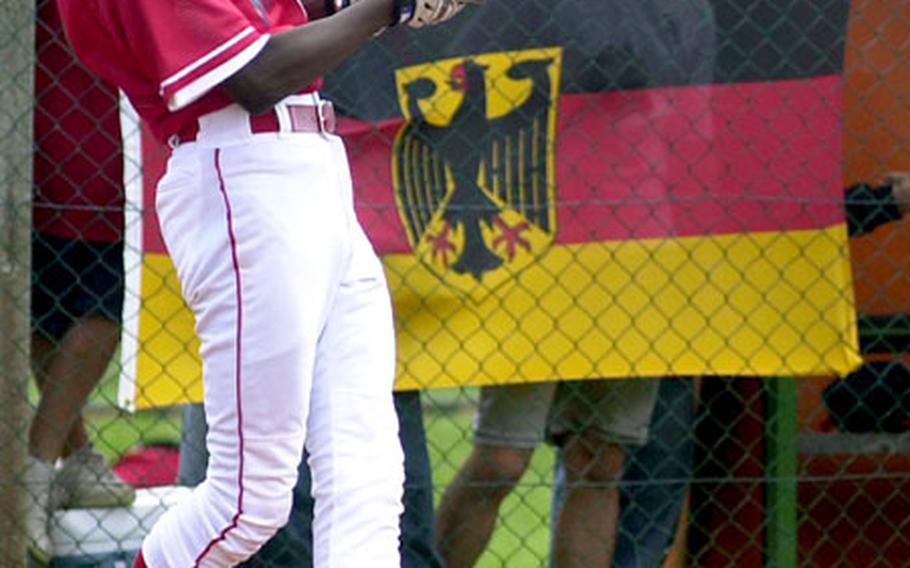 VILSECK, Germany — The kids from Ramstein offered their fans a glimmer of hope early in Thursday's Little League regional championship by doing something no team had done all week: They scored a run off of the unflappable all-star team from Saudi Arabia.
But the excitement quickly came to an end, as Saudi Arabia opened with a seven-run first inning and followed it with impeccable pitching to shut down Ramstein 13-2 and win the Trans-Atlantic Regional championship for the sixth straight year. The game ended an inning early because of a mercy rule that goes into effect after a 10-run lead.
The victory earns Saudi Arabia a spot in the Little League World Series, which starts next week in Williamsport, Pa.
A line drive by Ramstein's Devin Johnson in the first inning scored Tyler Jarvis, giving the team a 1-0 lead and bringing a crowd of about 70 Ramstein fans to a fever pitch.
Saudi Arabia's first three batters quickly hushed the crowd, hitting a single and two doubles to put Saudi Arabia up 2-1. Another hit and a series of fielding errors brought in five more runs before the inning was over.
Ramstein switched to pitcher Andre Porterfield in the second inning and regained composure, keeping Saudi Arabia hitless for the next three innings and adding one run in the fifth inning. A fielding error with the bases loaded allowed Ramstein's Angelo Ortiz score.
But Ramstein's momentum stopped in the bottom of the fifth inning, as Porterfield gave up five hits and two walks and watched Saudi Arabia walk away with the victory. A double up the middle by Kyle Al-Sughaiyer with the bases loaded went under the glove of the Ramstein center fielder Stephen Burns, clearing the bases. Al-Sughaiyer went 2-for-3 with two doubles.
Saudi Arabia's ace, Alex Robinett, continued his dominance on the mound, striking out seven batters and giving up only three hits and four walks.
He will pitch in the Little League World Series for the second year in a row.
"It feels like you're in the majors," Robinett said of the atmosphere in the World Series, which attracts thousands of fans. "So you get nervous."
Ramstein starting pitcher Stephen Burns said the crowd gathered at Vilseck on Thursday was enough to shake his nerves. He gave up four hits and a walk and hit a batter in the first inning.
"It's nerve-wracking," Burns said of playing in front of 70 screaming fans. His fastball and off-speed pitches kept Saudi Arabia to one run in three innings in earlier tournament play, when crowds were smaller. Saudi Arabia won that game 3-0.
Saudi Arabia, which is composed of sons of U.S. employees of the Saudi Aramco oil company located in Dhahran, shut down opponents 84-2 in eight tournament games. The team will play Japan, Venezuela and defending champion Curacao in the first round of the World Series.
Seven of Ramstein's 12 players are eligible to play next year, leading coaches and parents to think ahead.
"We'll be back next year," said Bruce Novak, father of Ramstein pitcher David Novak. "We'll be a year better and a year more mature."
In the third-place game, Brussels, Belgium defeated Rota, Spain 8-2. Brussels broke open a 1-1 tie in the fifth inning with four runs and added three runs in the sixth and final inning.
---
---
---
---