Little League European Regional tournaments KMC teams roll, get rolled
---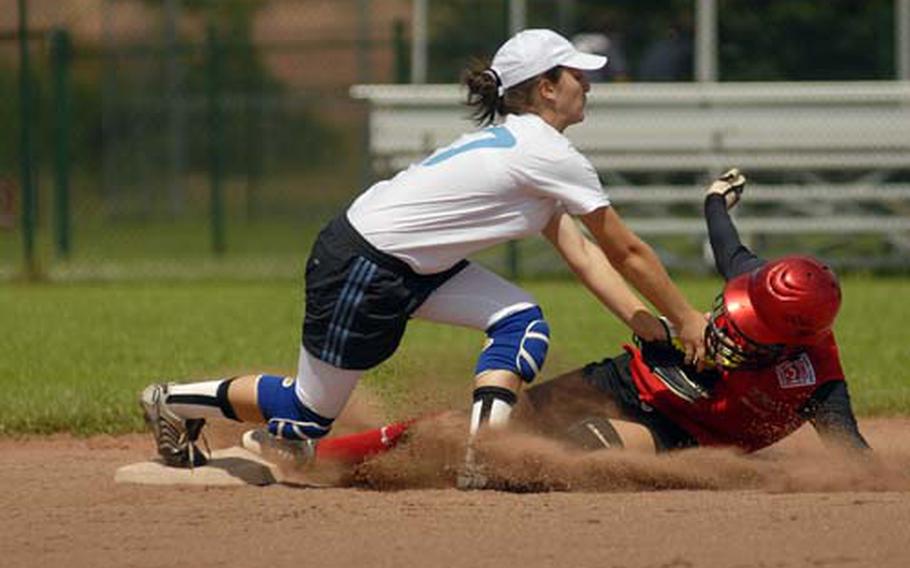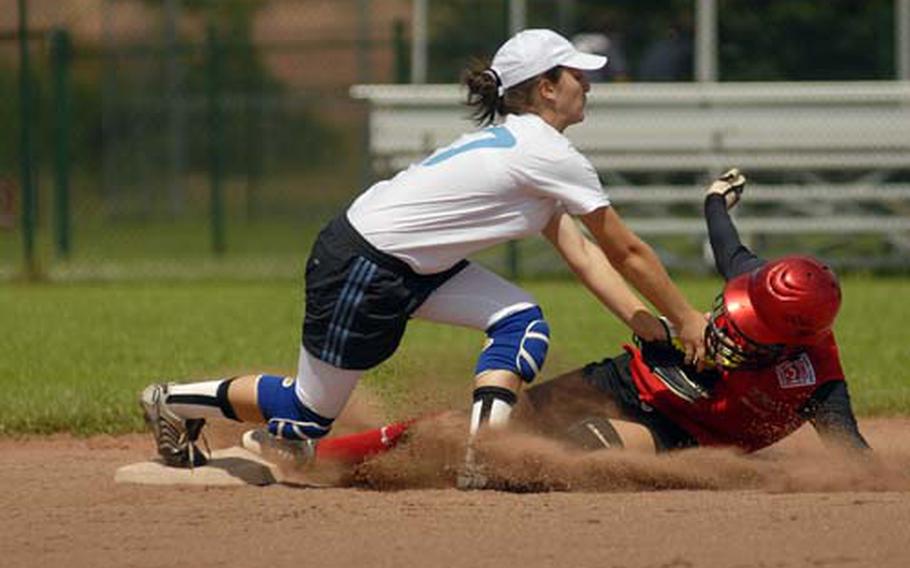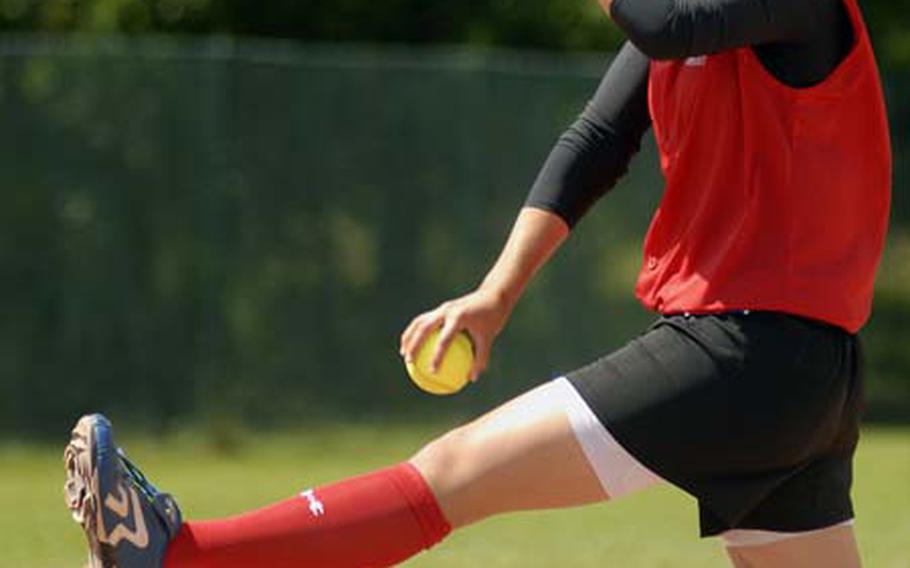 RAMSTEIN AIR BASE, Germany — The Kaiserslautern Military Community Senior and Junior League Softball All-Stars opened their European Regional tournament runs here Monday with very different results.
In their two-team field, the KMC Seniors (15-16-year-olds) began their quest for a second straight trip to Little League Baseball's Senior League Softball World Series with a 16-0 run-rule romp over Georgia. But their younger counterparts in the Junior League Softball (13-14 years) European Regional, fell 19-1 to Italy in their first pool play game.
KMC Seniors 16-24; Georgia 0-1: "It was a fun game," said KMC's Becky Pletzer about her team's opener, the first of two they were to play Monday against their guests from the Caucasus. "After five weeks of practice, it was fun to play a game."
All-Europe players Maddie Byrd of Ramstein and Autumn Diaz of Bitburg combined to no-hit the Georgians in Game 1. Byrd, the starter, struck out four in her two innings of work; Diaz fanned five in her three-inning stint.
Patch All-European Bianca Lopez led the batting assault for KMC. She went 3-for-4 with a double and triple.
"We came out to play," summarized Pletzer, who admitted to disappointment with the two-team field. "When those other teams [Greece and an entry from the Naples, Italy, military community that never materialized] dropped out, it really hurt."
The small field led tourney director John Kuykendall to format the regional as a best-of-seven event, with the first team to win four ticketed for the World Series next month in Lower Sussex, Del.
In Game 2, Byrd pitched two more hitless innings before moving to left field and stroking three singles and a bases-loaded triple.
Fellow Ramstein All-European Lindsey Jones relieved Byrd and pitched the remainder of the game, shortened to five innings by the run rule. Jones allowed a walk and three singles in the fourth which produced Georgia's first run of the tournament.
Game 3 is scheduled for 10 a.m. Tuesday at the Ramstein High School softball complex.
Italy 19, KMC Juniors 1: Leading 1-0 in the second, KMC was rolling behind starter Jordan Shephard, who struck out four of the first six batters she faced.
But the roof collapsed in a brutal third inning. The Milan-area champions of Italy rode 10 walks, six singles and an error to a 13-run frame that saw 19 batters come to the plate.
Because of the tourney format, however, KMC, which was scheduled to play the Netherlands later Monday, was in position to write the loss off as a bad dream. Monday's games in the three-team field merely established seedings for the double-elimination portion of the tournament, which begins Tuesday, at 10 a.m., at the Ramstein High School softball complex. At stake is Europe's berth in Little League Baseball's Junior League Softball World Series next month in Kirkland, Wash.
---
---
---
---