Little League baseball: Ramstein, Naples eliminated from regional
---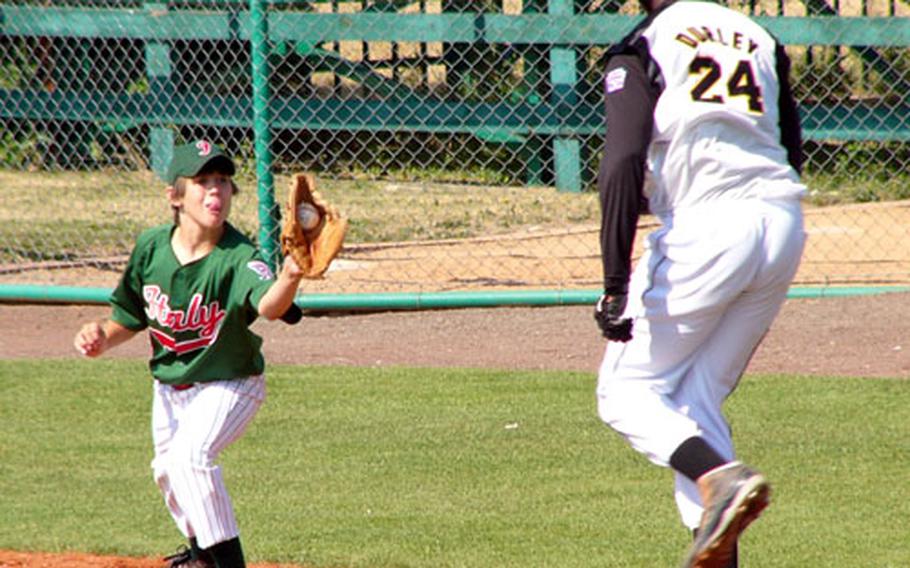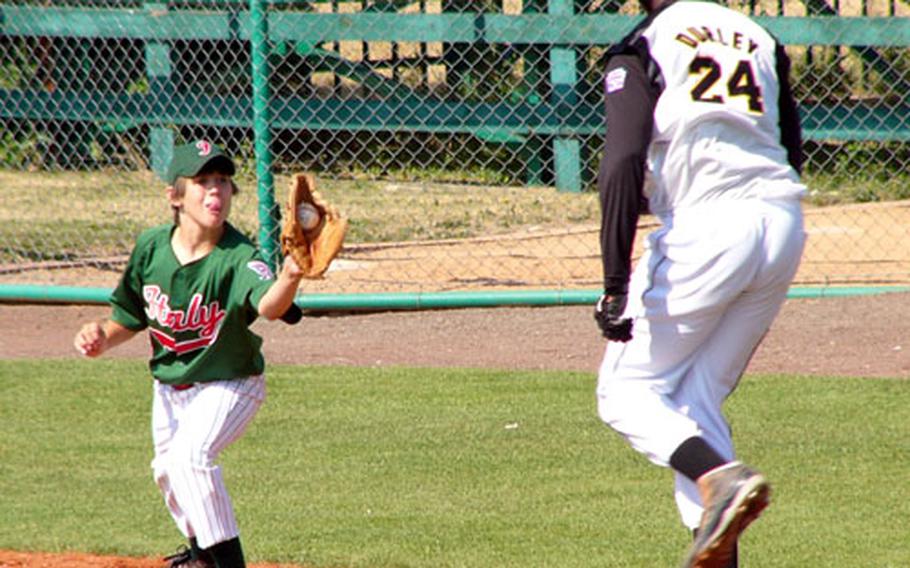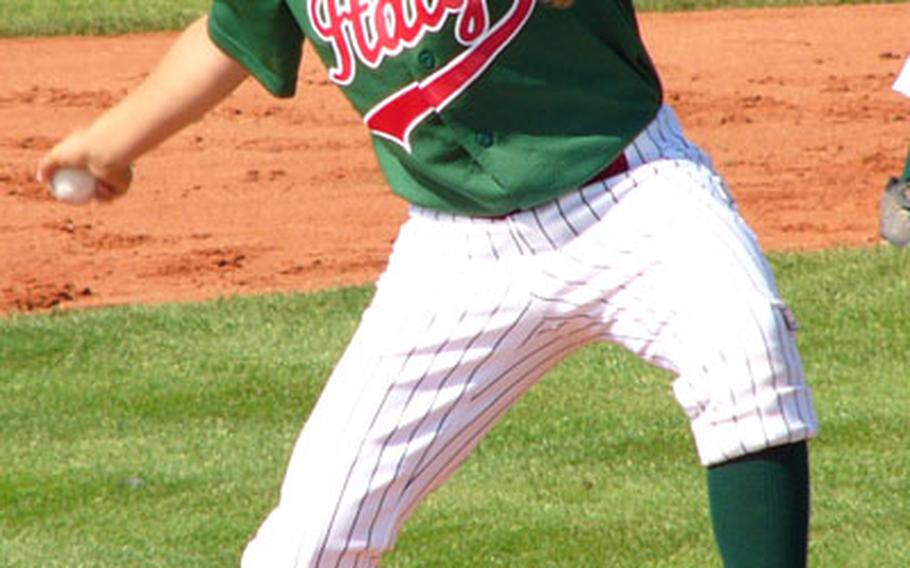 KUTNO, Poland — Teams from the Arabian peninsula eliminated Naples and Ramstein from Little League Baseball's Trans-Atlantic Regional on Tuesday.
Unbeaten Saudi Arabia, based in Dharan and chasing a seventh straight regional title, blanked Naples 11-0 in five innings, while Dubai, which lost its first three games here, scored 10 runs in the second inning and eliminated Ramstein 10-8.
Top-seeded Saudi Arabia (5-0) will play Brussels, and London (4-1) will play Dubai in single-elimination play Wednesday and Thursday for a berth in the Little League World Series next month in Williamsport, Pa.
Saudi Arabia 11, Naples 0Naples (1-4) wasn't just going through the motions, despite the five-inning, mercy-rule outcome.
"They don't scare me," Naples starter Brandon Cavil said after holding Saudi, which concluded its portion of the round-robin with a 66-1 aggregate score, to five earned runs in 42/3 innings.
Cavil retired Saudi in order in the first, the first time in this tournament the champions had gone down in order. He was on the verge of repeating the feat in the top of the fifth when a sharp two-out grounder skipped off shortstop Alec Cheshire's glove. Saudi then mounted a five-run rally that got the game into run-rule territory.
"We made a good stand against Saudi Arabia," first baseman Brandon Bowe said. "They're a good team."
Nate Barnett touched Cavil for a two-run homer in the second, Saudi Arabia's 11th home run in five games.
Saudi starter Teddy Fitzmaurice and Barnett, who took the mound in the fourth, combined to limit Naples to three hits, two of them doubles by Cheshire.
Pinch-hitter Jacob Hedrick singled for the Italy champions.
Dubai 10, Ramstein 8"In Little League, you never know when you're on and when you're not," Ramstein coach Gus Ortiz said.
Ramstein (1-4) definitely wasn't on in the second inning, lining into a bases-loaded double play to end the top of the inning, then allowing the first 11 Dubai batters in the bottom of the second to reach safely. Jose Carrizo highlighted the 10-run inning with a single and a grand slam.
Trailing 10-0 going into the fourth, Ramstein rallied for three runs to avoid a run-rule loss.
With two on via walks, Angelo Ortiz slapped a single to right, driving in one run. Pinch-runner Caleb Fluker took a wide turn at third, enticing Dubai catcher Sakoru Muakami to throw the ball into the left field corner and allowing Fluker and Ortiz to score.
Ramstein cashed in on four walks and a hit batsman to score three more runs without benefit of a hit in the fifth, but were thwarted by two clutch unassisted putouts at third by Dubai's Sean Smith.
"They're the best defensive team in this tournament," coach Ortiz said of Dubai.
Ramstein scored two runs to open the sixth on a walk to Rashad Brown and a double by Devin Johnson, but two ground-outs and a strikeout ended Ramstein's run.
London 13, Brussels 3 (7 innings)Justin Cerutti's bloop single over a drawn-in infield with the bases loaded in the top of the seventh broke a 3-3 tie, and Jacob Dalson followed with a hot ground ball under the glove of Brussels shortstop Ryan Burr that rolled all the way to the fence and cleared the bases.
Burr's error was Brussels' third of the inning, and was just the beginning of London's onslaught. Altogether, Brussels committed five errors in the nightmare 10-run seventh.
The loss left both Brussels and Dubai at 2-3, with Dubai taking third place because it beat Brussels.
---
---
---
---