Leigland opens mountain bike series with win
by
Kent Harris
April 16, 2011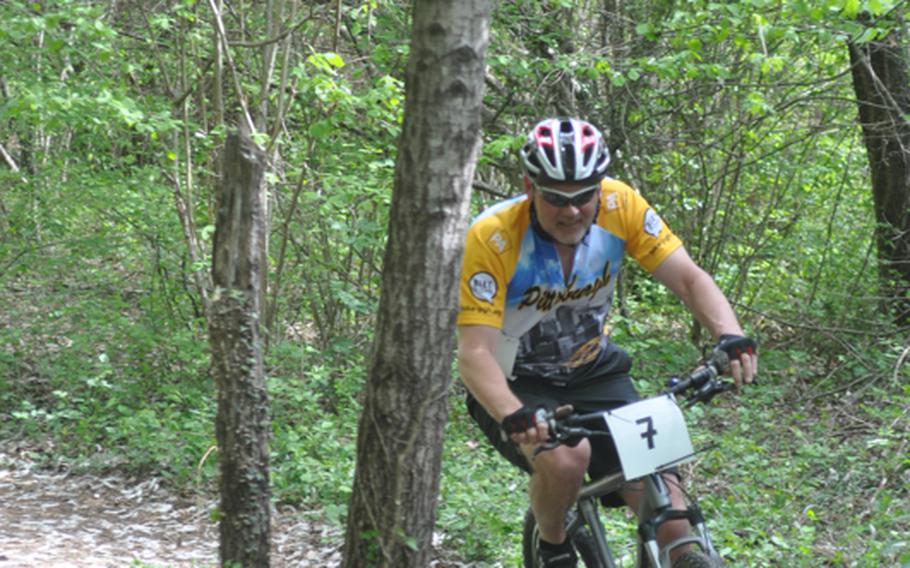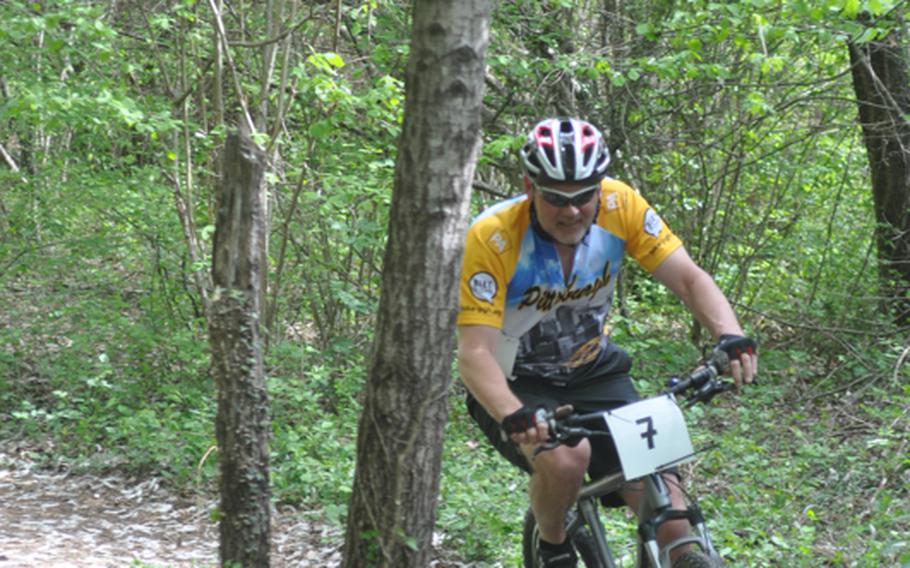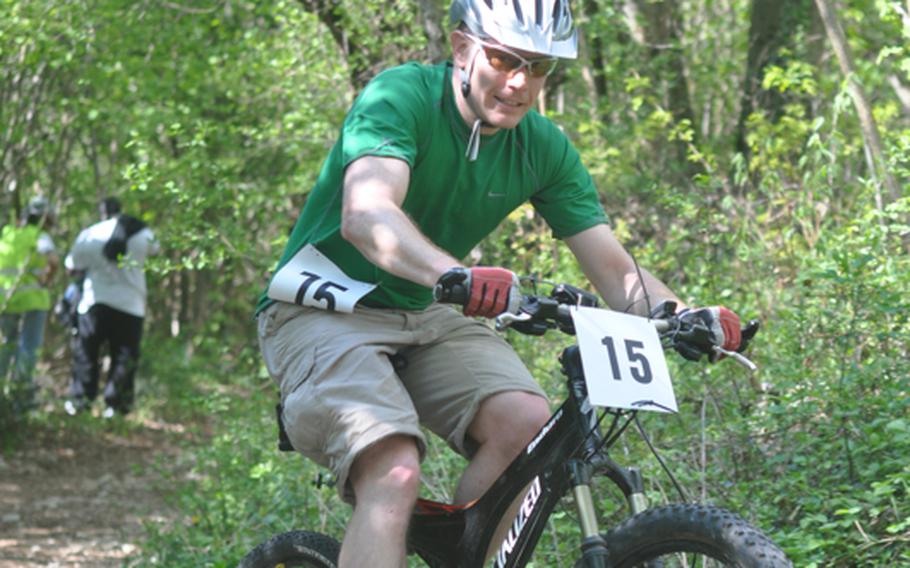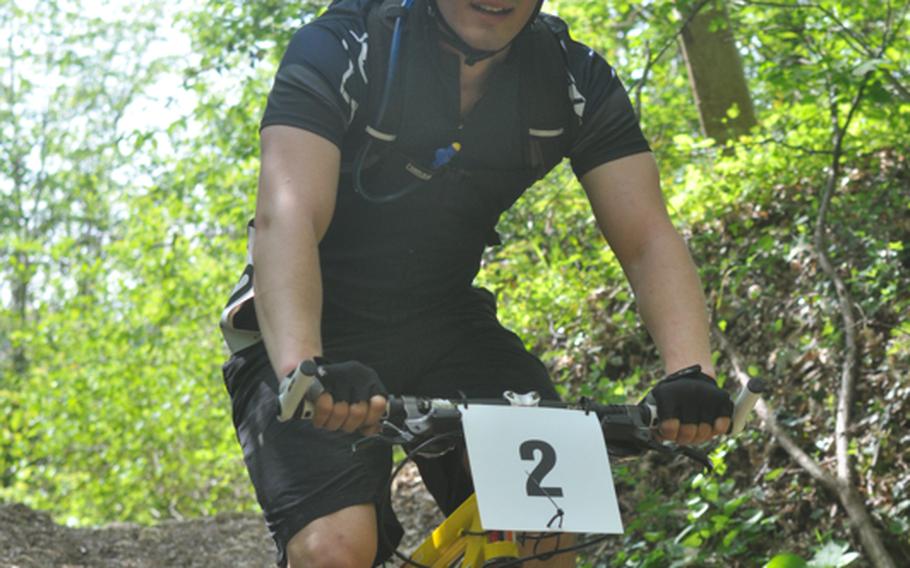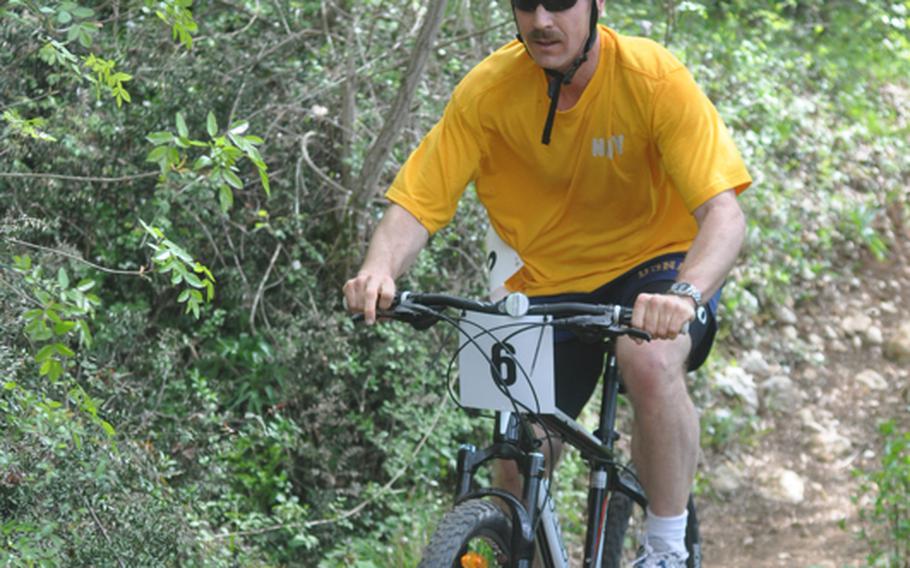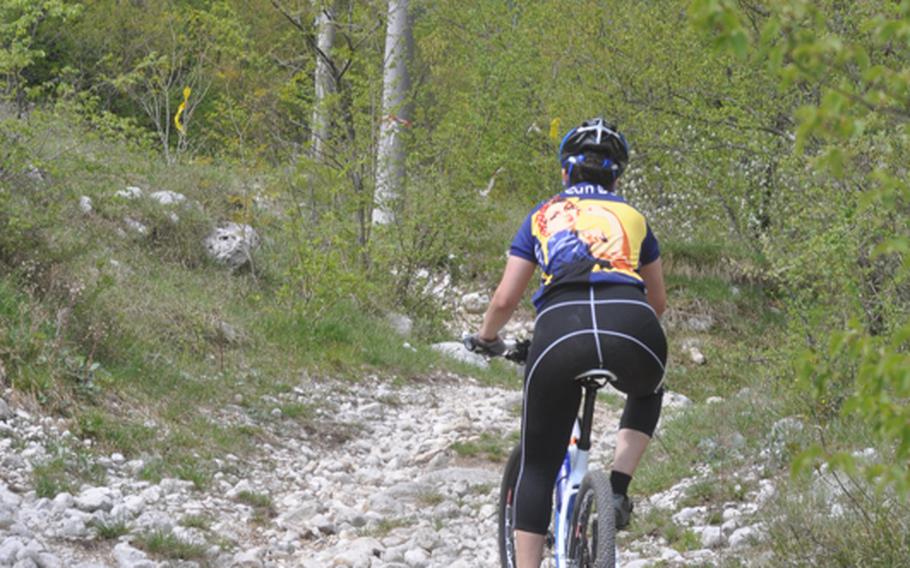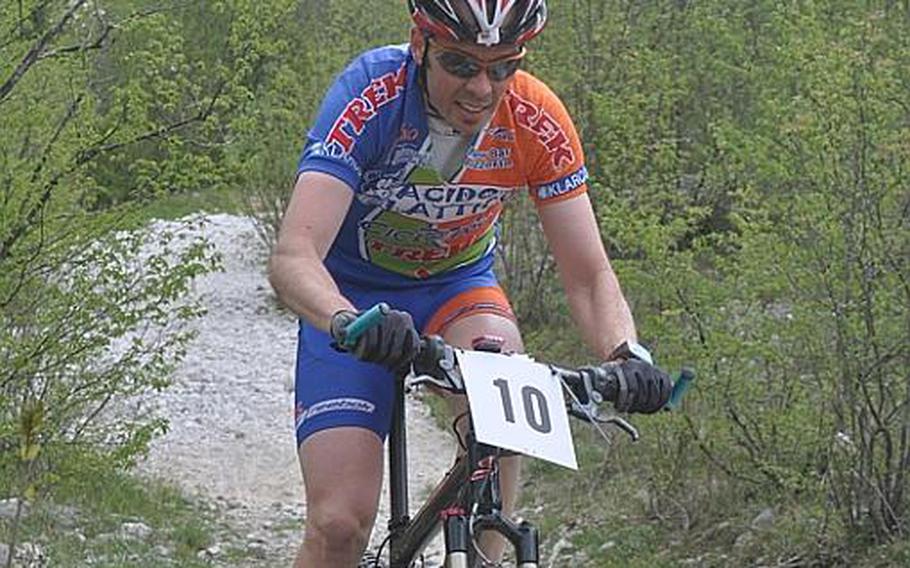 PIANTE, Italy — They came. They pedaled. They conquered. At least those who stayed on the course.
Adam Leigland led a small group of U.S. mountain bikers through a rocky course a few miles from Aviano Air Base on Saturday and defended his 2010 victory in dominating fashion.
The 38-year-old civilian, who works for the 31st Civil Engineer Squadron at Aviano, completed the first leg of the U.S. Forces in Europe mountain bike series in 1 hour, 37 minutes and 11 seconds — more than 10 minutes ahead of his nearest competitor.
"I know the course really well, because I ride it a lot," he said. "Last year, there were a lot more people and a lot more closer to my ability."
Only 13 competitors started the race and a handful of those didn't finish because they quickly wandered off the course. Most entrants were based at Aviano. Among the exceptions were Jeffrey Pannaman of Stuttgart, Germany, who finished third overall in 1:47:51 and Ricky Utley of Hohenfels, Germany, fifth overall in 1:57:50. Pannaman and Utley were the top two finishers in the men's masters (40 years and older) category.
Jeremiah Reed of Aviano was second in 1:47:41 and Jay Matzko, a sailor assigned to Aviano, was fourth in 1:56:23. Leigland, Reed and Matzko were all in the seniors (30 and over) category.
Angelica Rodriguez made her first trip down from Illesheim, Germany, and summed up her experience in a single word: "Awesome."
Rodriguez, the lone female competitor to finish the race, said she finished second in the series last year despite missing the opening leg in Aviano. She has her sights set higher this year.
"This year, I'm going for first," she said.
The remainder of the races will be in Germany, and in most years the series winners don't travel to Aviano. Conversely, competitors from Aviano don't often travel north.
Leigland will be among those not competing in Germany.
"I've heard most of the courses up there are flatter and have a lot more people in them," he said. "But I can't get the time off to go up there and compete."
Instead, Leigland said he would be competing Sunday in another mountain bike race in Italy and plans to enter several more this year.
He said the course in the hills above Aviano is technically challenging, with riders having to negotiate a few steep climbs and dips and plenty of rocks. A dry stream bed, in particular, saw a few racers muttering and others choosing to walk their bikes.
"I fell a few times," Rodriguez said with a laugh.
Dozens of volunteers were on hand to help racers through the course, and the weather was nearly perfect for biking, with sun alternating with clouds.
Many of those competing Saturday were also set to participate in the first leg of the U.S. Forces in Europe road cycling series Sunday on another course in the mountains.