Late scores help Patch upend Ramstein
by
David Rogers
September 17, 2011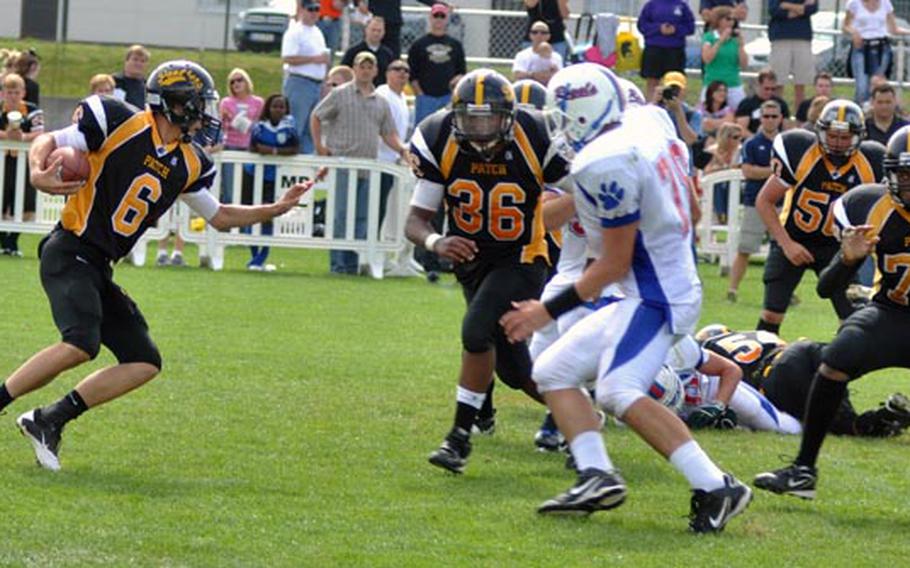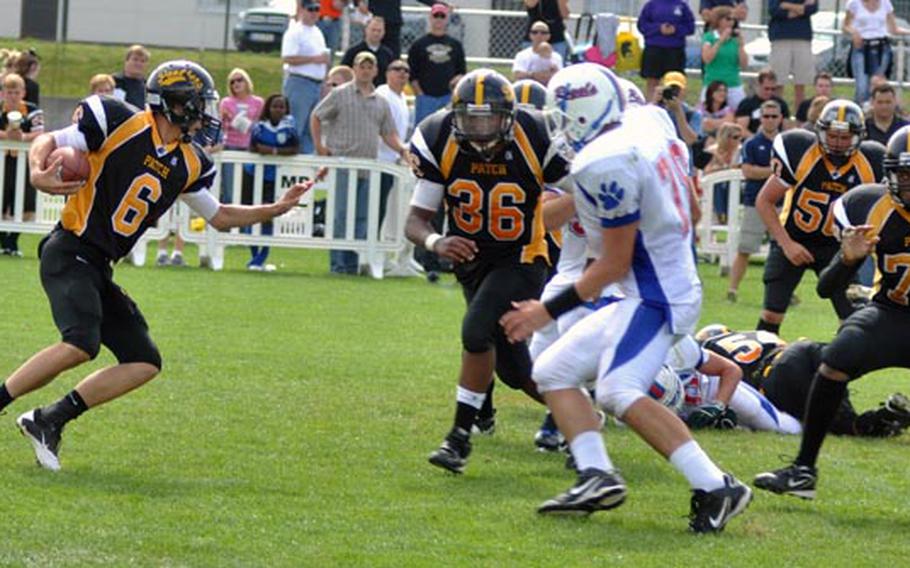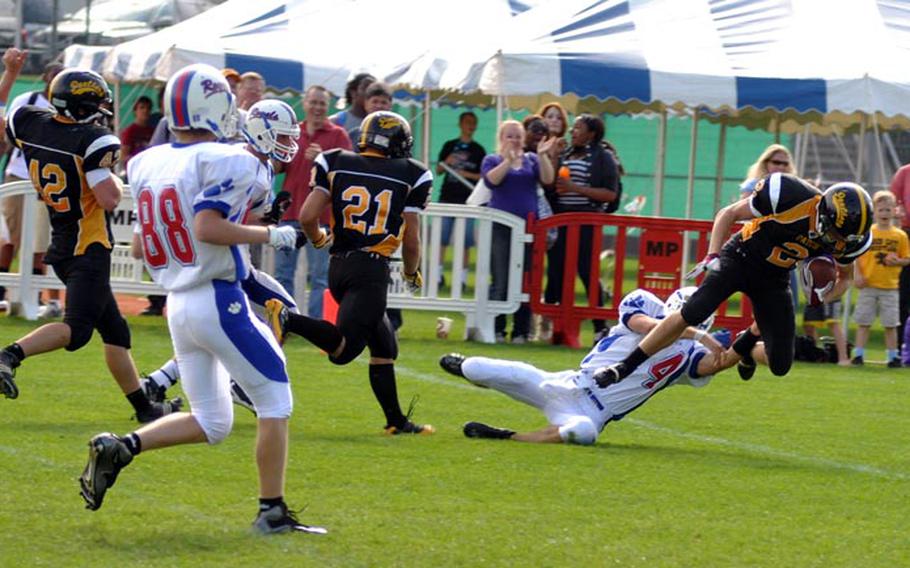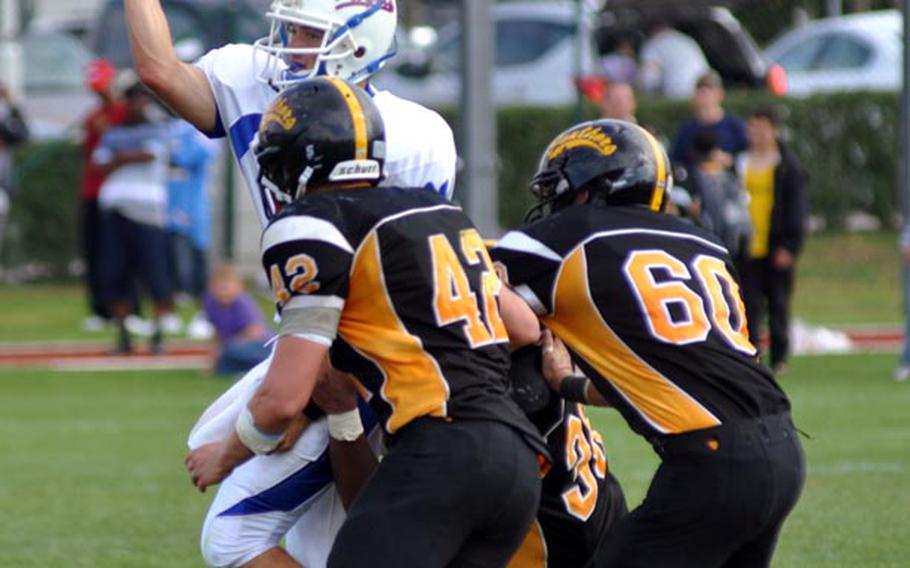 STUTTGART, Germany - Seniors Justin Johnson-Rich and Sean Rittenhouse, who scored two touchdowns each, led Patch to victory Saturday against Ramstein, 26-12.
Johnson-Rich scored with one of the most exciting plays of the game, an 80-yard sweep on the right side in the third quarter. In another play that prompted cheers from the home in the third quarter, Rittenhouse returned an interception 55 yards for a touchdown.
Ramstein took the lead early with a touchdown in the first quarter but failed to maintain momentum as the Royals didn't score again until the fourth quarter.
"We weren't expected to beat this team and the fact that we were able to put it together is a big deal." Patch coach Brian Hill said.
Ramstein coach Carlos Amponin attributed the loss to many simple mistakes, such as turnovers, players missing blocks and forgetting their parts in plays.
"This is a typical week one game," Amponin said. "We're not where we need to be. We're not as good as we can be."
Amponin even blamed himself. He might have gone for a field goal in one situation, but thought it was only third down. He didn't realize his mistake until after the team turned the ball over on downs and another coach called for defense to get on the field.
"They're a good football team," Hill said about Ramstein. "If we played them again, who knows what would happen. Amponin's a great coach and they have very disciplined players."
"We're not gonna change what we do," Amponin said in reference to preparations for upcoming games. "We're just gonna do it better."