Home Team
Lakenheath's Walker looking for gold rush
by
David Hodge
May 18, 2011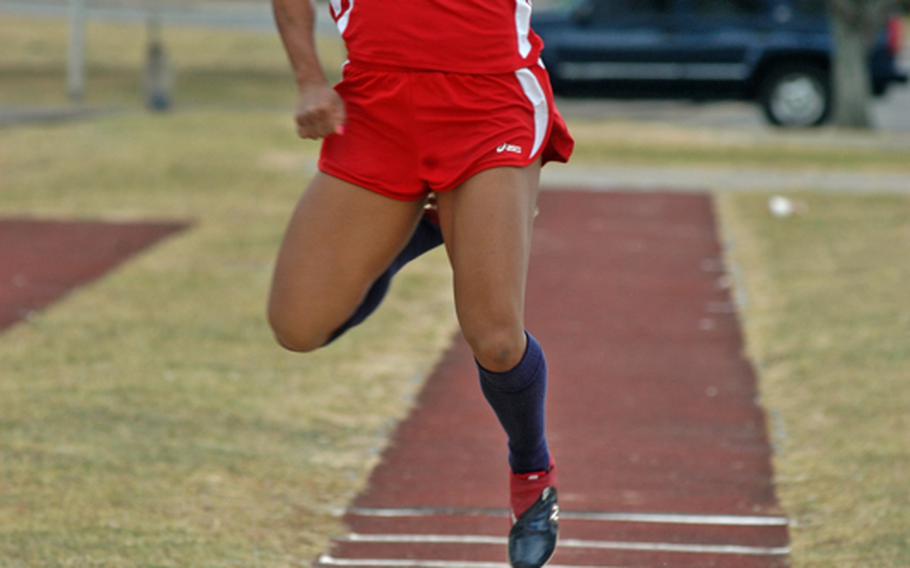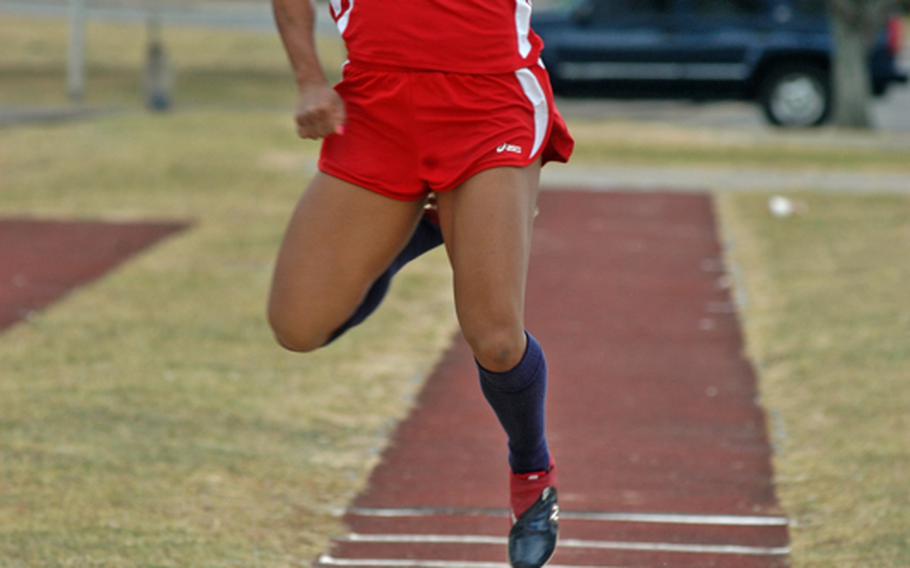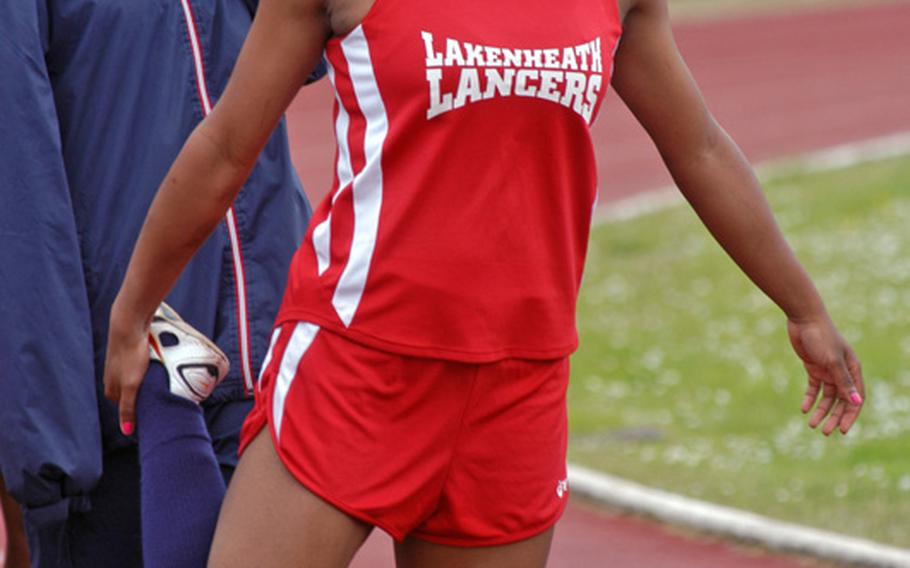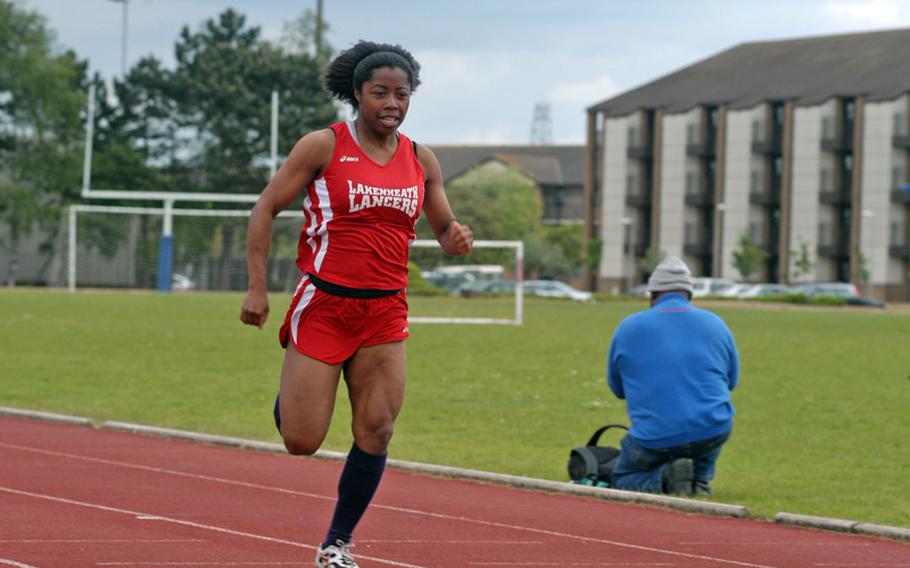 RAF MILDENHALL, England — Just as there are two sides to every story, there are two sides to RAF Lakenheath's 2010 triple-gold medalist Jasmin Walker.
Shy and somewhat soft-spoken during an interview Saturday before a home track meet, Walker's demeanor takes a 180-degree turn as she readies herself for competition.
"I'm always nervous before events," Walker, a senior, said before her first race Saturday, the 100-meter dash. But by the time she gets onto the track, everything about her says she is determined and focused.
"When she gets in her zone, you can tell," assistant coach Anna Archer said.
Last year Walker, an Atlanta native, won gold medals in the long jump, triple jump and as a member of Lakenheath's 4x100-meter relay team. This year, she spent the season getting into top shape for the Europeans, and preparing to address one small shortcoming in the finals.
"I'm looking forward to the 100 meters at (the Europeans)," Walker stated. "Last year I came in second — barely — and I want to come in first this time."
In that race, she lost by .02 seconds to Ansbach's Tiffany Heard, who was on a roll during the two-day tournament, winning three golds and a silver.
Walker has a good shot at the 100-meter gold. She had the best time in DODDS-Europe in that distance going into Saturday's meets at 12.10 seconds, .27 seconds better than her top challenger, and much better than the 12.71 she posted in last year's meet.
And she has a similar chance for gold in two other events. Going into the final week of the season, her top long jump was the best of the season by 2 feet, ½ inch, and in the 200 meters she had the best time of 25.43 seconds, .24 seconds better than the runner-up.
As a bonus, the multitalented Walker, who again qualified in the triple jump topped the qualifying standard in two other events Saturday, the 400-meter dash and the shot put.
"Jasmin is probably the finest natural sprinter I've seen in years," Lakenheath track coach Louis Martin said. "She has good form and works hard off the track" — which sets a good example for other athletes.
Martin recalled a day when he noticed Walker had roped herself to the bumper of a jeep belonging to an assistant coach.
"She was pulling it like they do in the movies," he said.
As for what the future holds, Walker said she is uncertain if she wants to run in college, although she mentioned there are scholarships on offer. Why? She hinted to the fact that she'd been running and competing on the track for the last 12 years — since she was 6 — and perhaps it was time for a break.
It might all come down to which side of Walker wins out: her laid-back manner or her competitive nature. She'll have time to decide in the coming months, after she has grabbed as much gold as possible this weekend.
---
---
---