Lakenheath's Esmond enjoys unexplainable golf success
by
Ben Murray
September 16, 2005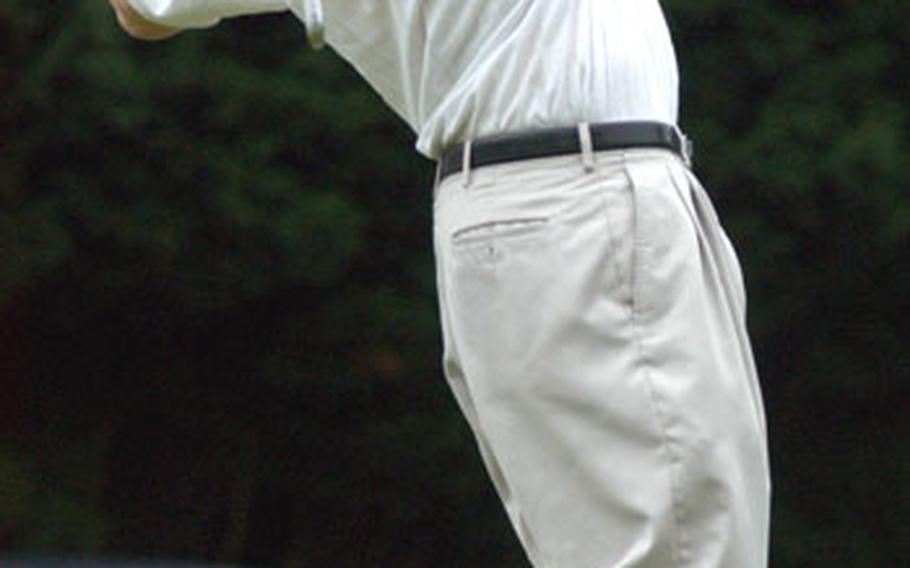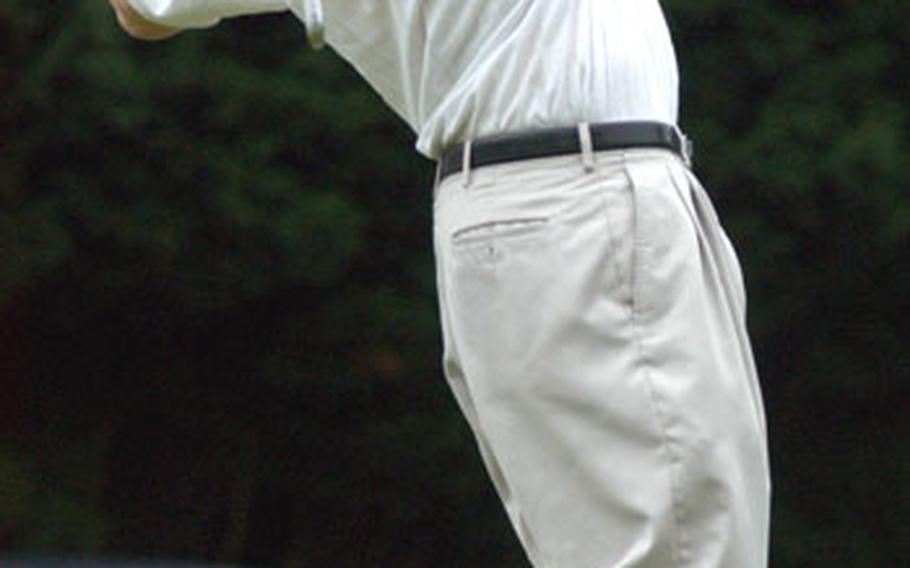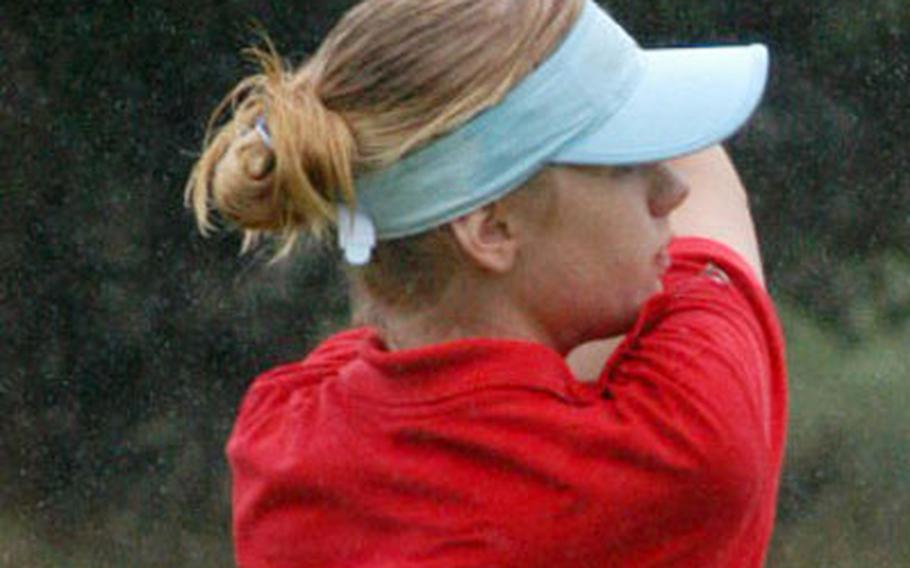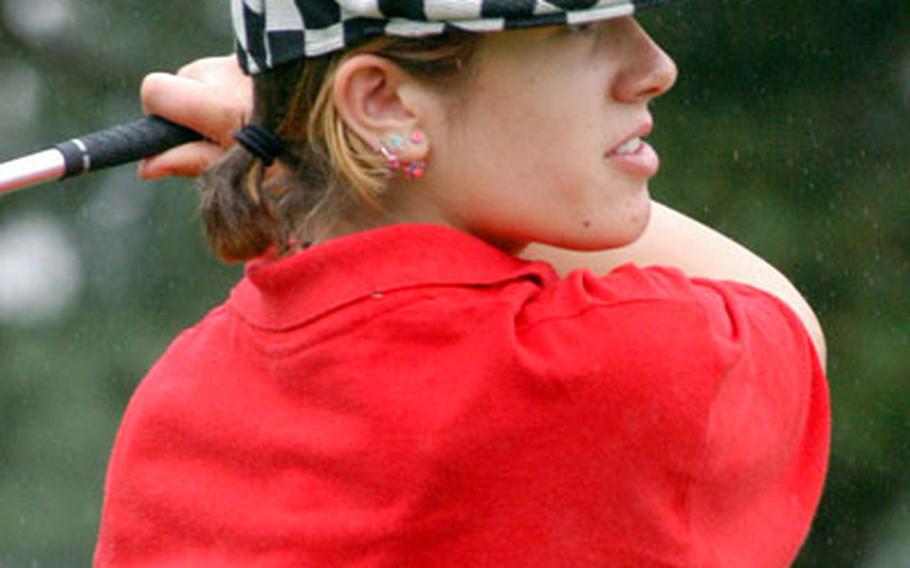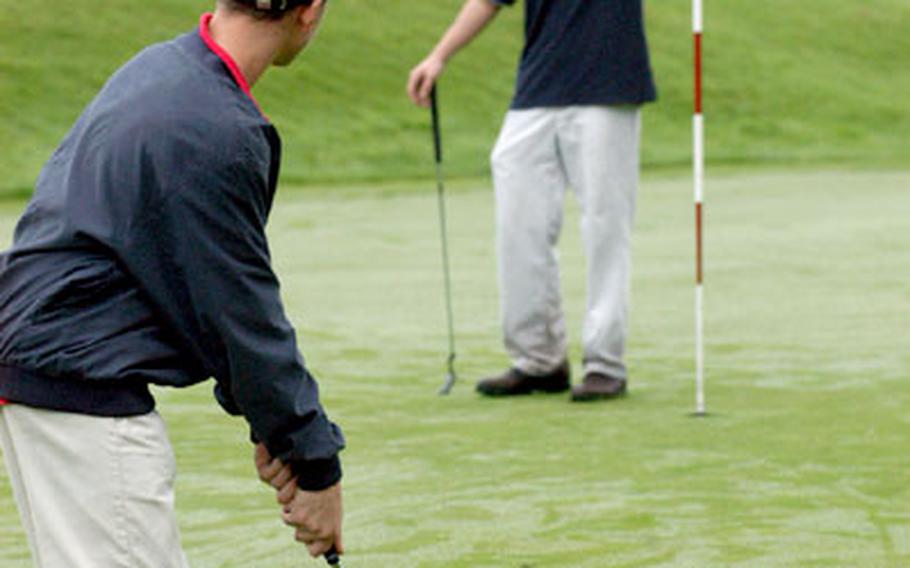 RAF LAKENHEATH, England — Lakenheath High School junior Kayla Esmond had little explanation for the meteoric rise in her game that led her team to a season-opening victory Thursday on its home course.
Pouring in 25 points under the modified Stableford scoring system on a soggy Lakenheath course, Esmond said she didn't consciously alter anything in a day of play that saw her hack a third off her average stroke count for 18 holes and double her best point total in tournament play.
"Something changed…," she said, but couldn't put a finger on what.
Some practice in the fundamentals has helped her lately, but didn't account for Thursday's tally, Esmond said.
"I've learned to stay down and keep my eyes on the ball, not lift up," she said.
In on-again, off-again rain, the Lakenheath girls totaled 32 points to easily beat Kaiserslautern, which finished with 10, and Heidelberg, which did not field a full team. Kaiserslautern's Barbara Burriss earned 10 points to lead the challengers.
For the boys, Heidelberg won with 127 points, followed by Lakenheath with 115 and Kaiserslautern with 97.
The boys top scorer, junior Ben Antnoik from Kaiserslautern, said the greens remained relatively fast in the rain, a factor that helped him beat Heidelberg's Josh Ecenrode and Chris Helfrich by seven and eight points, respectively.
"Putting saved my life today," he said.
Antnoik, who Kaiserslautern coach Jerry Oyan called a "candidate for European champion" this year, said he worked hard on his game over the summer and was happy with the results.
"I've been working at a golf course all summer, so that helped out," he said. "For the most part, it was a pretty solid first day."
Thursday's play was the first half of a two-day schedule featuring the three Division I teams, with a second match set for Friday morning on an off-base course. Teams play a four-match fall season. The scoring system awards points, with a birdie earning four, a par three, and on down to a double-bogey being worth one. Any lower score does not earn any points.