Lakenheath's Billington takes Europe cross country title
by
Rusty Bryan
October 30, 2005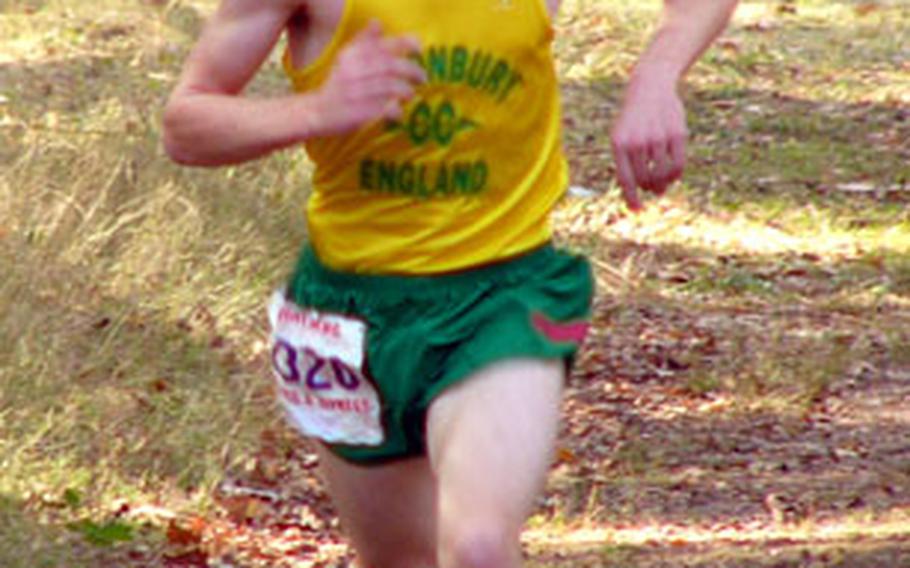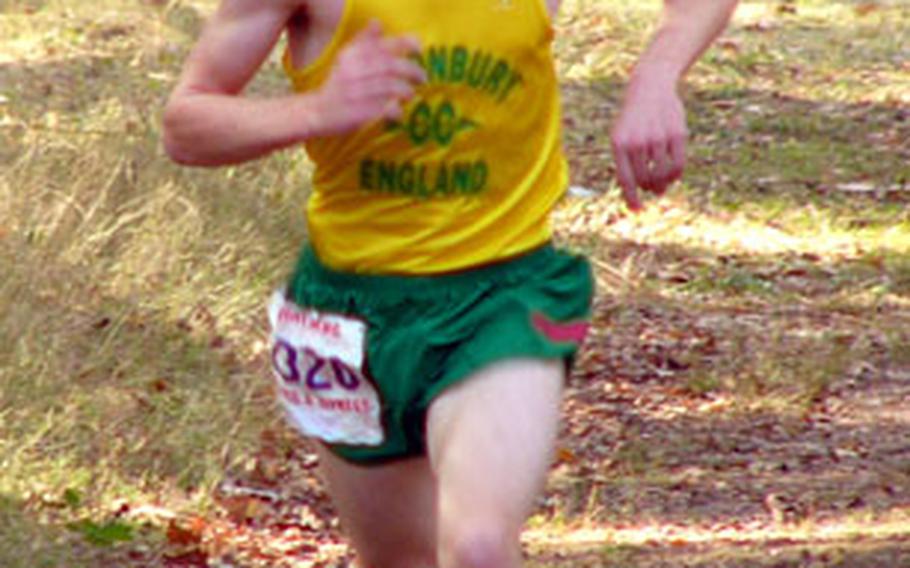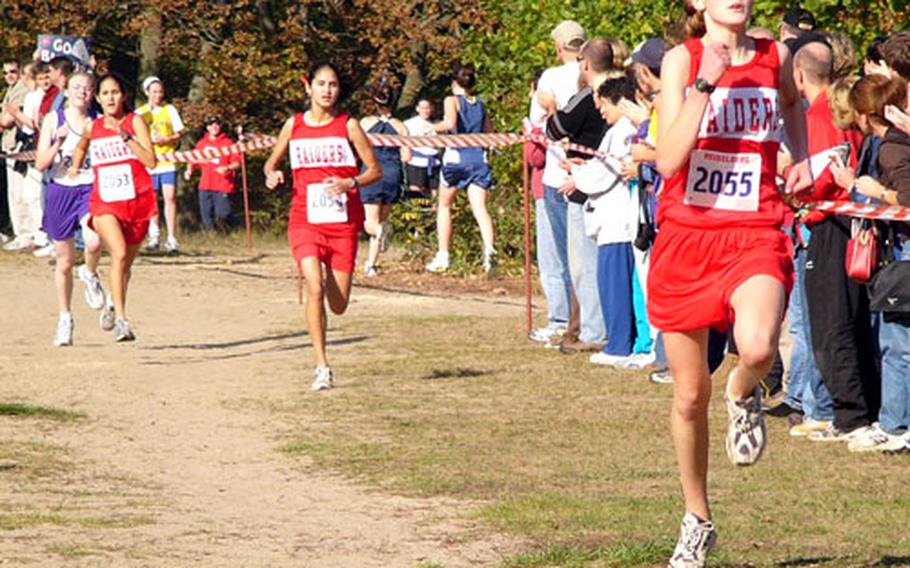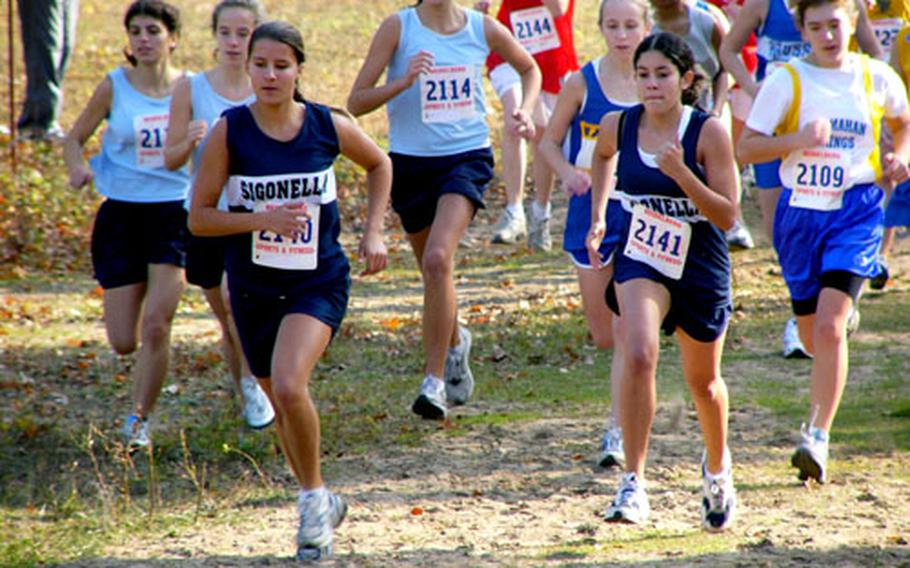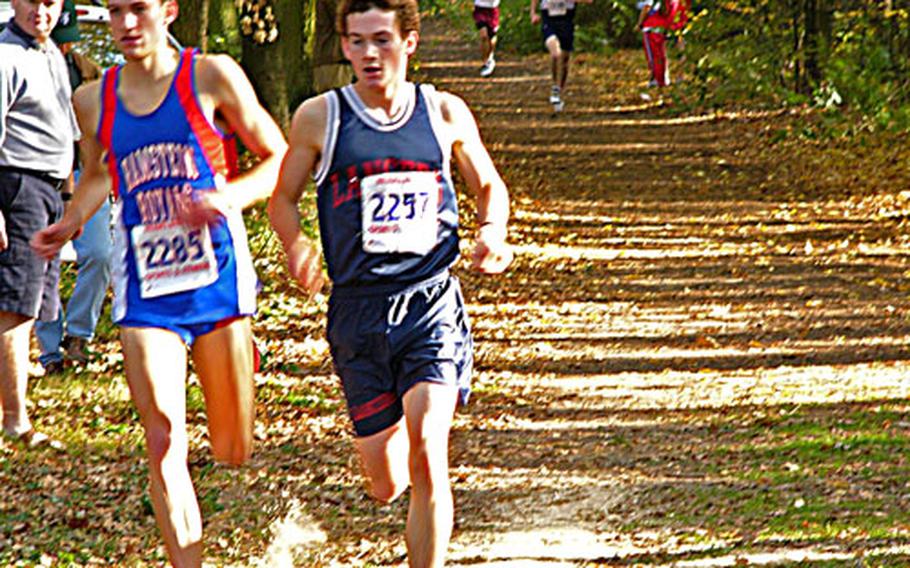 SCHWETZINGEN, Germany — Lakenheath junior Greg Billington ran away from defending champion Danny Edwards of Ramstein over the last third of the course Saturday, breaking Edwards' record and taking his crown in the European Big Schools boys cross country championship.
"I trained a lot for this event," said Billington, who covered the 5,000-meter Heidelberg High School layout here in a course record of 15 minutes, 52 seconds. "I run about 60 miles a week, swim three times a week with a British club and bike a couple of days a week."
Billington's time broke Edwards' record of 16:09, set just last week. Edwards finished in 16:15 on Saturday.
"He [Edwards] really pushed me a long ways," Billington said about the first two-thirds of the race when Edwards ran on his shoulder. "That part was really hard."
While Edwards lost his title and course record, he was a major cog in another record Saturday. Ramstein's boys won an unprecedented sixth straight team title, outscoring runner-up Mannheim 35-79 behind Edwards, and a 6-7-9-11 finish by Noah Sheppard, Kevin Edwards Kyle Southard and Michael Parsons.
Heidelberg's Jeremy Brady finished third in 16:31 as the expected rematch of last year's top three — Edwards, Billington and Sam Dickinson of Frankfurt International School — faded to just the top two. Dickinson finished fifth in 16:55.
The Small Schools championship remained in the hands of Alconbury's Landon Kemp, who buried the Division III-IV field for the second straight year.
"That was the plan," said Kemp, who clocked 17:16 in his wire-to-wire romp. "I could feel two guys pressing me all the way (Brussels teammates Nathan Malinski, who finished second, and Michael Trott, who came in third), but I held on."
Kemp expressed disappointment with his time. "I had hoped to break 17," he said. "I would have liked to race against the Big Schools runners. They might have made me run faster."
Malinski and Trott led Brussels to the team title, 28-45 over Milan. Jimmy Russell finished ninth, Matt Reimann 15th and Daniel Critics 18th for the Brigands.