Lakenheath runner Billington wins at Junior Olympics
by
Ben Murray
December 12, 2006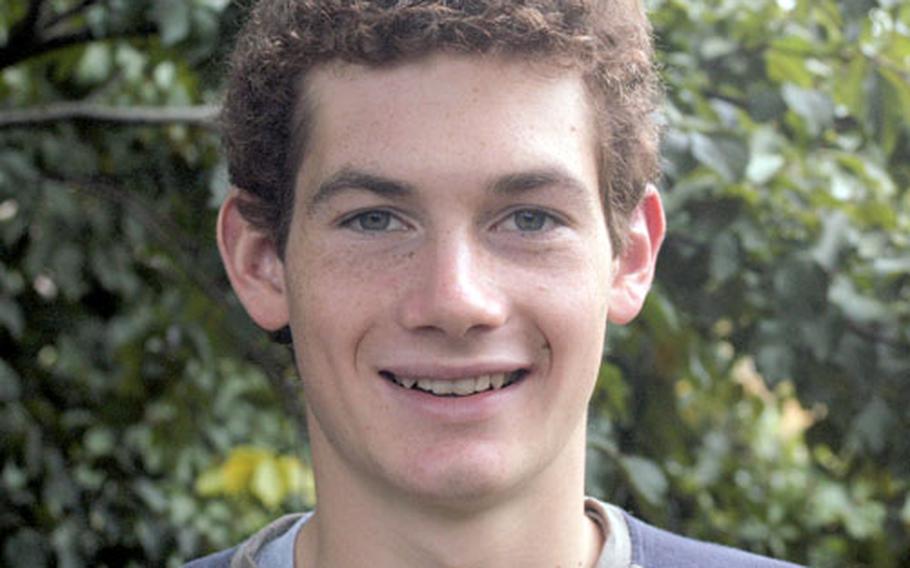 RAF MILDENHALL, England — Lakenheath High School running star Greg Billington Saturday made a major addition to his trophy case by winning the USA Track and Field Junior Olympic Cross Country Championships in Spokane, Wash.
The 17-year-old senior and two-time champ of Department of Defense Dependents Schools European titles covered the 5-kilometer (3.1-mile) course in 15 minutes, 39.57 seconds, more than 12 seconds ahead of the second-place runner.
The run was a nine seconds faster than his course record-setting effort at the DODDS-Europe championships in Germany in October. But Billington said time-wise it wasn't exceptionally fast because of the grueling conditions in Washington Saturday.
"It was cold and hilly," Billington said Monday after he returned to England. "It was a pretty tough course."
Hampered by rain and snow and with more than 130 other high school-aged boys to overcome, Billington led the race from the outset and maintained a strong enough pace to fend off a challenger who tracked him, he said.
Runners in the competition usually qualify for the by competing in regional races, but Billington was able to obtain a bye because of his status as an overseas dependent, he said.
The competition was also a homecoming of sorts for the runner — his family is from the Spokane area — and despite the cold conditions Billington said he enjoyed the event.
"It was a fun race," he said.