Girls basketball roundup
Lakenheath girls fill the win column
---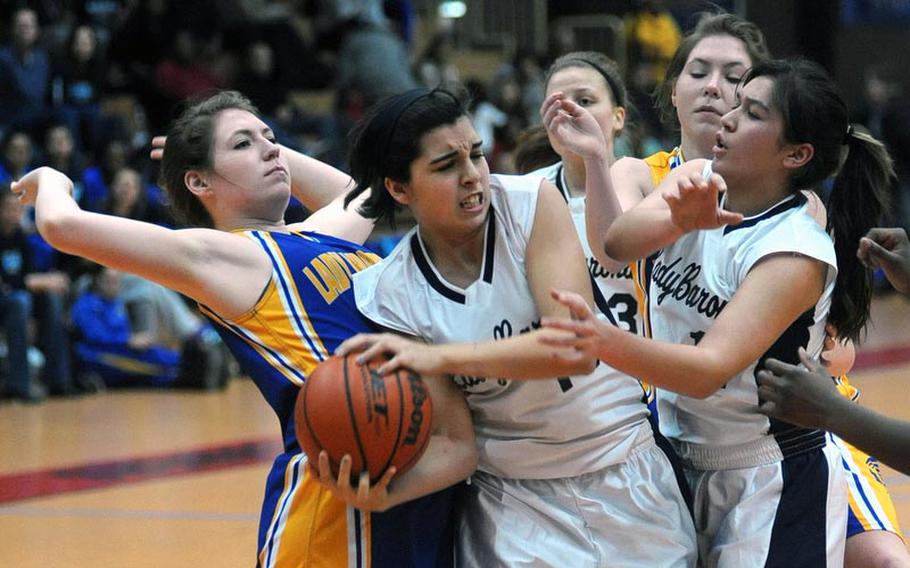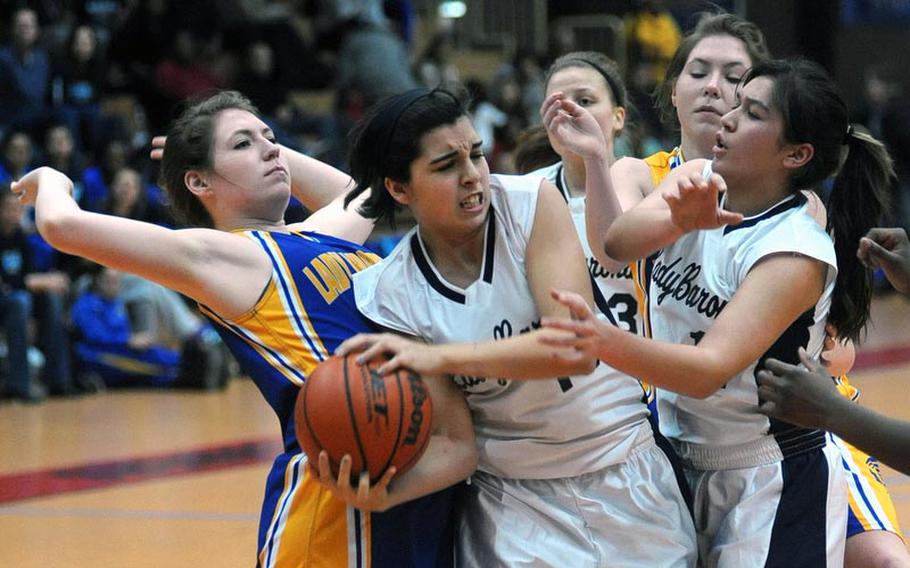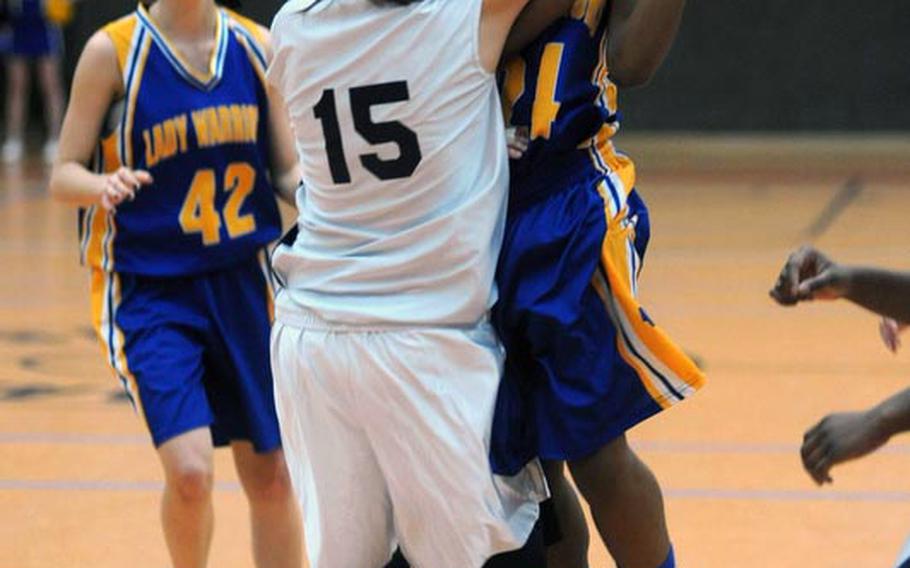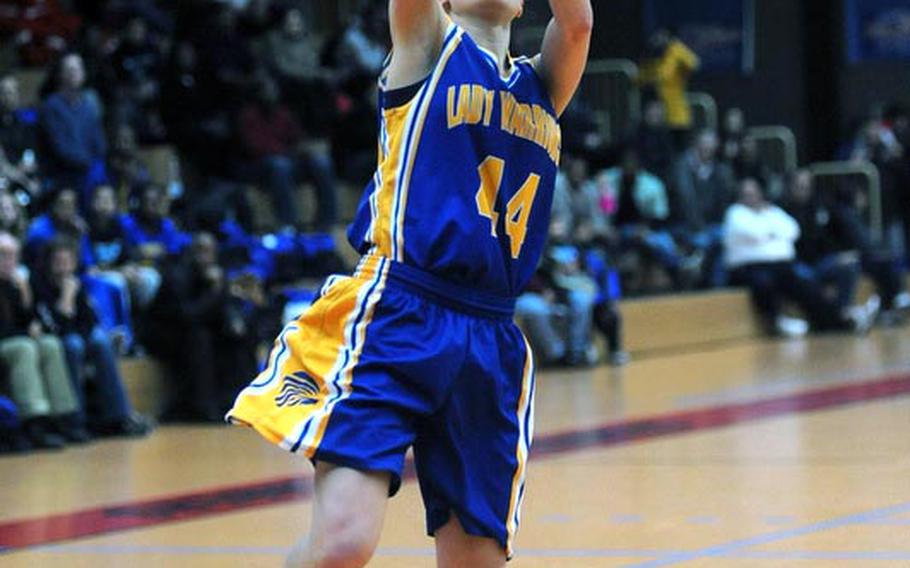 Sparked by the play of Jourdan Hodge, the Lakenheath Lady Lancers claimed their first victories of the season Friday and Saturday on the road at the International School of Brussels.
Friday, Hodge scored 11 points and grabbed six rebounds in the Lady Lancers' 27-21 conquest. Saturday, she tallied 13 points and pulled down 22 rebounds in a 26-19 victory.
ISB coach Will Vreugdenhil called Hodge "a skilled player who is fun to watch," in a Saturday email report of the game. "(She) can create on offense and (plays) tenacious defense."
Sophomore Kristen Reed also figured in the Lakenheath sweep, according to Vreugdenhil. Reed took game-scoring honors on Friday with 12 points. She tallied six points in Saturday's game, which was a tight fit until Lakenheath's "aggressive defense…helped them pull away in the fourth quarter."
Lakenheath, which had dominated throughout on Friday, according to Vreugdenhil, is 2-4 overall but 2-2 in Region I with just two regional games left on its schedule. Those are against visiting AFNORTH on Feb. 10-11. This week, the Lady Lancers are to host American Community School-Cobham for a non-regional doubleheader on Saturday.
ISB (1-4 overall and in the region) is next scheduled to play Region I games against unbeaten SHAPE. The Raiders are to travel to Mons, Belgium, on Friday night and to host the Spartans on Saturday.
In other girls' games of note on the first full weekend of play of 2012:
Patch 67, Schweinfurt 35: Saturday at Schweinfurt, the defending European Division I champs remained unbeaten after completing a two-game sweep of the Lady Razorbacks, who are playing their debut season.
Stars and Stripes 2011 player of the year Janelle Loney scored 23 points and stole the ball six times Saturday to fuel the sweep. Playing less than a half on Friday, she scored 13 points and stole the ball eight times in Patch's 48-19 triumph.
According to Patch coach John Kohut, Schweinfurt's Diandra Quashie, who scored 14 points on Friday, came back to match Loney with 23 on Saturday.
Patch will take a 4-0 mark into this weekend's Region III matchup against visiting Ansbach. Schweinfurt (0-5) is scheduled to host another D-I school, Vilseck, on those same days.
Wiesbaden 28, Bitburg 14: Saturday at Bitburg, Lauren Barry scored 16 points to lead the Lady Warriors, whose defensive charge held Bitburg to just six points in the second half.
Naples 60, Milan 5: Saturday at Naples, freshman Laneisha Jeans scored 22 points and handed out eight assists to pave the way for Naples to improve its overall and Region IV records to 5-1.
Jeans totaled 18 points and posted six assists in the Lady Wildcats' 43-11 victory Friday over the American School of Milan, which will take an 0-6 mark into this weekend's games against winless Marymount International School of Rome.
Naples, which benefited from 12 points and five steals amassed on Friday by Katie Waller, next travels to Vicenza for Friday and Saturday games against the defending European D-II champion Lady Cougars.
---
---
---
---