Lady Raiders tighten hold on Europe D-I lead
---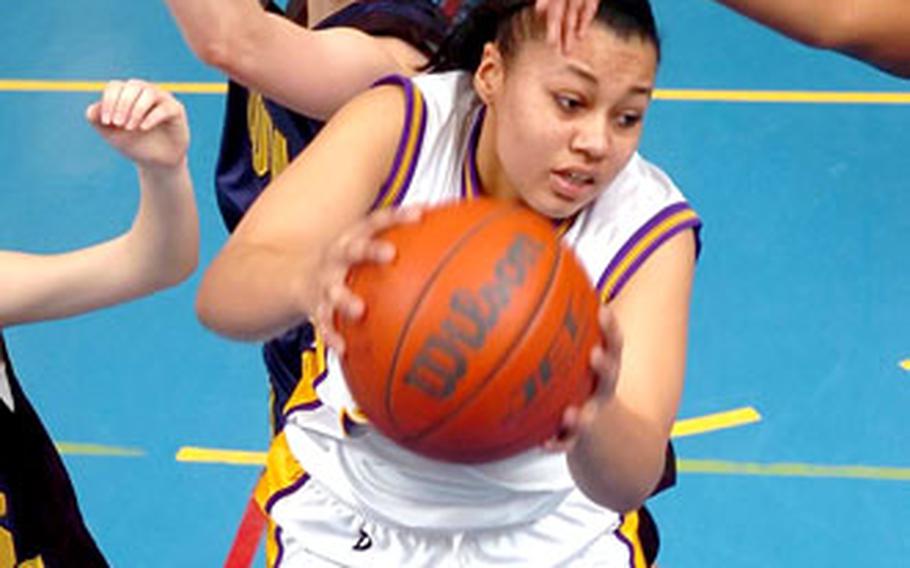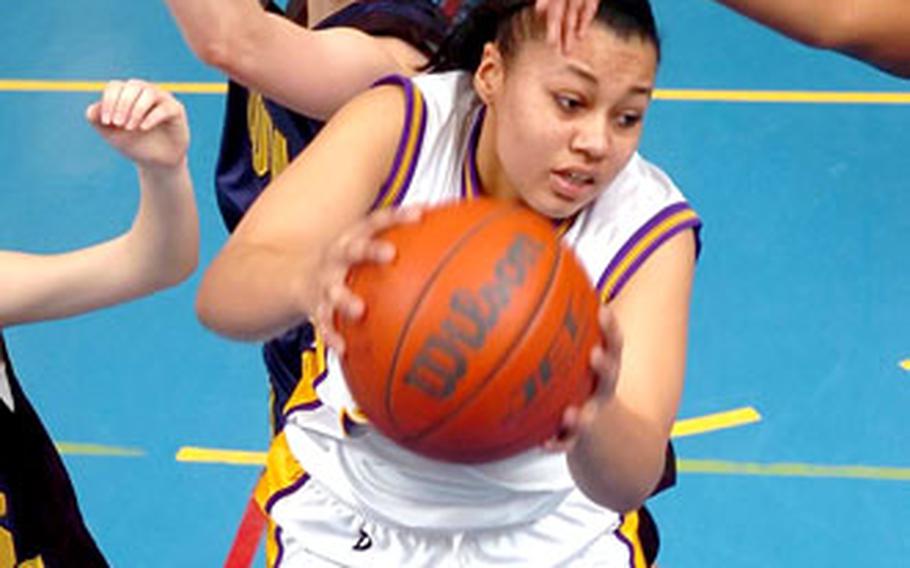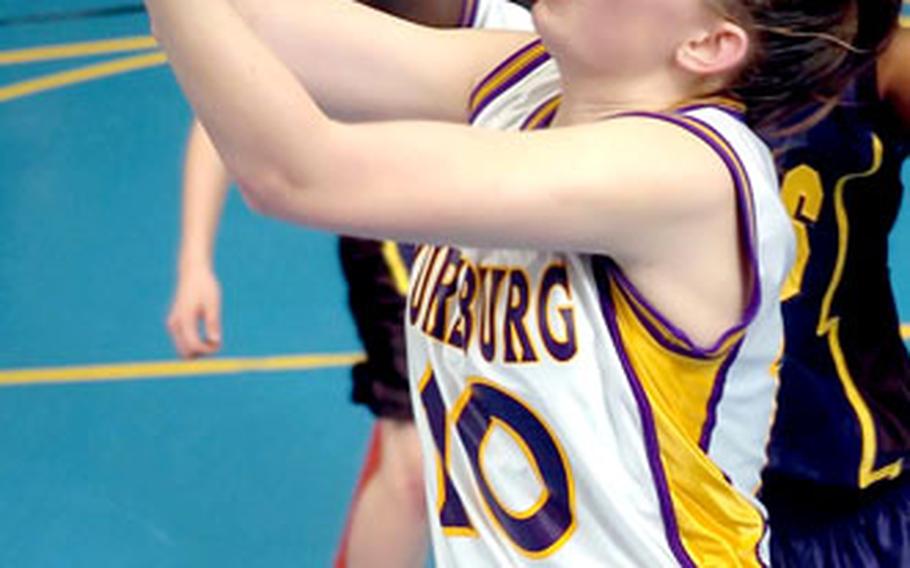 The Kaiserslautern Lady Raiders turned back another Division I contender on Friday and Saturday to solidify their position atop the conference with 51-21 and 46-36 victories at Lakenheath, England.
Freshman Kamiko Williams keyed both victories for the Lady Raiders (10-0), who are 3-0 in conference play. Williams scored 13 points and grabbed 14 rebounds on Friday, then came back in Saturday's conference game with 17 points, eight rebounds and four steals.
Kaiserslautern is the only Division I team with an unbeaten conference mark. Going into the weekend, Lakenheath (6-4, 2-1), which got 11 points from Greta Gerstener and 12 rebounds from Angela Gafford in Saturday's game, and Ramstein were unbeaten in the conference.
But Ramstein lost two games at International School of Brussels - 40-29 on Friday and 39-32 on Saturday — and dropped to 1-1 in the league, a half-game behind Ramstein and one game behind ISB (3-1).
K-town, which has beaten ISB, hosts Ramstein on Friday, then closes out its conference season with games at Wiesbaden and at Heidelberg.
In other girls games of note:
Naples takes threeAt Aviano, Italy, Naples knocked off three teams the Lady Wildcats might see at the European Division II tournament Feb. 22-25 in Mannheim.
Naples defeated Patch 32-23 on Friday, then came back on Saturday to turn back Vilseck 43-37 and Aviano 45-28. It was the third time in eight days Naples has defeated Aviano.
Nyrika Davis of Naples scored 19 points against Vilseck and 13 against Aviano.
Aviano hosted all three teams for a round-robin weekend. The Lady Saints won their other two games, beating Vilseck 46-36 and Patch 27-25.
Brussels 40, Baumholder 36At Baumholder, Brussels, which had to forfeit Friday night's game because of a scheduling conflict, used 17 points from Michelle Rosas and 11 from Katie Weatherbie on Saturday to hand Baumholder its first loss of the season.
"Serious kudos to Dexter Bohn," Baumholder coach Carter Hollenbeck said of the Brussels coach. "Outstanding team play by the Lady Brigands. They really work well together."
Mannheim 34-48, BFA 22-24At Kandern, Jasmine Lee took the lead role as visiting Mannheim remained unbeaten and moved into sole possession of the Division II-North lead. Lee scored 12 points in each game and stole the ball seven times on Saturday.
Mannheim (9-0, 4-0) found itself alone in first place when Bitburg stunned SHAPE 32-30 at home Friday night on Melissa James' game-winning shot in the game's final seconds. SHAPE (6-2, 2-1) visits Mannheim on Feb. 10-11.
Hanau 45-38, Wiesbaden 35-35At Hanau, the defending European Division II champions held off Division I Wiesbaden on Saturday despite eight fourth-quarter points from Brittany Harris.
Kyri Bye-Nagel and Alexis Padgett scored in double figures in both games, and Naples transfer Michelle Brown dominated the rebounding with 15 on Friday and 10 on Saturday.
---
---
---
---