Lady Lancers earn first victory
by
Bryan Mitchell
April 22, 2007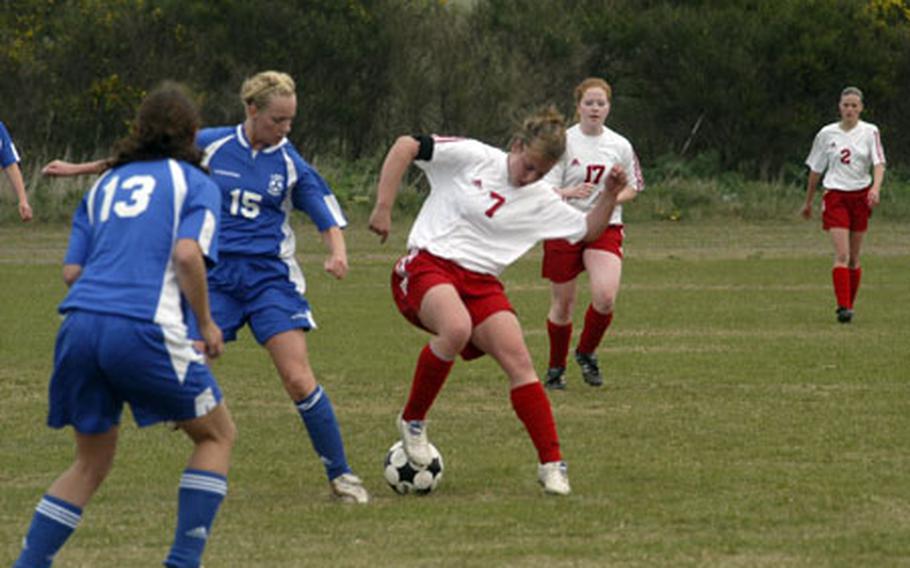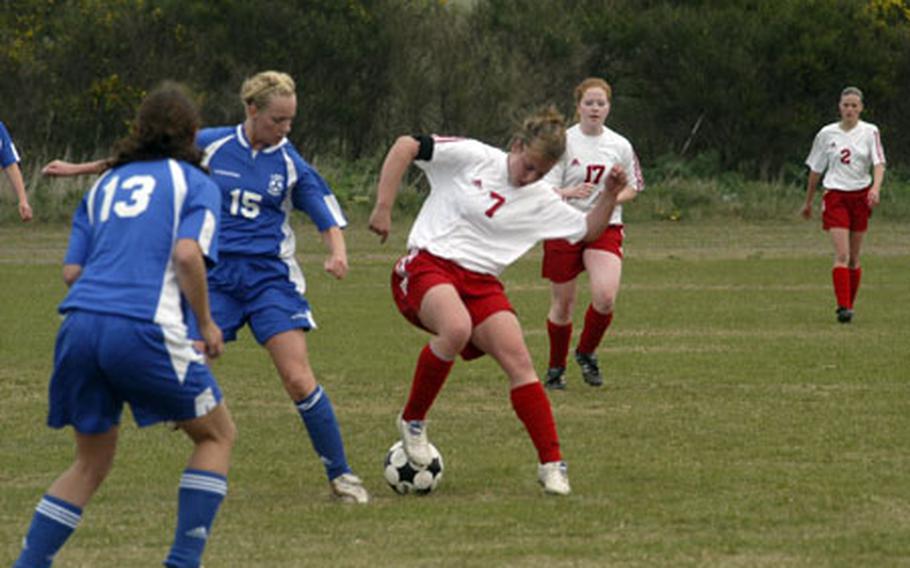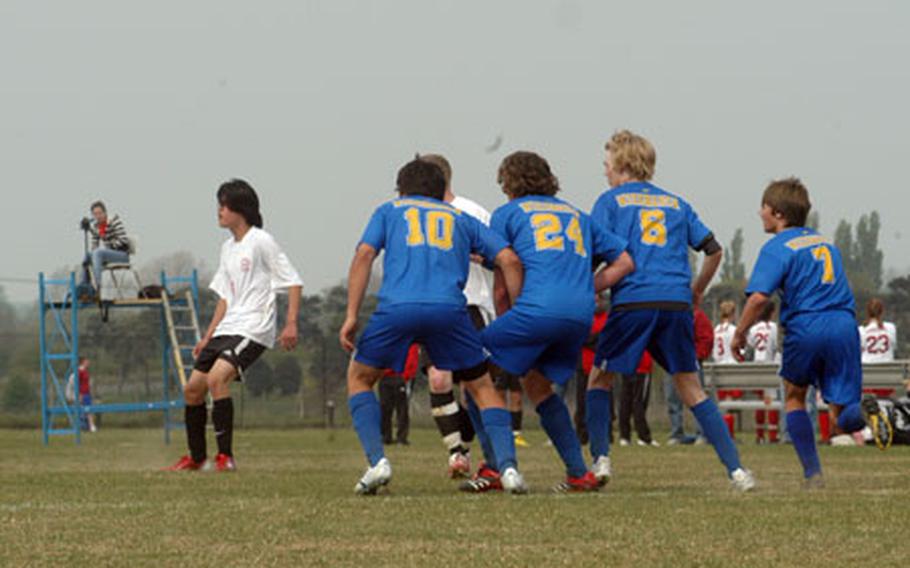 RAF LAKENHEATH, England — Senior Greta Gerstner scored two goals, and the Lakenheath girls soccer team went back to basics on Saturday as the Lady Lancers picked up their first Division I victory of the season, 3-0 over Wiesbaden.
"We had a lot of better passes than we've had in past games, and we talked a lot better on the field," Gerstner said. "And the girls had a better vision of the field."
Gerstner's scores followed the opening goal by Trisha Hoyt off Kayleigh Smith's assist early in the first half. A stout defense made sure they were more than enough.
"We tried to do some different things on defense that helped us play better together," senior co-captain Desiree Colbert said.
Colbert said the victory will provide the squad with much-needed momentum heading into next weekend's road trip to Germany wher it will play Heidelberg and Kaiserslautern.
"This will give us the confidence we're going to need down there," she said.
Lakenheath coach Ann Gerstner said her players are showing signs of cohesion and promise.
"They're definitely coming together as a team, making better passes and communication on the field," she said. "You can really see their growth and that's exciting."
Lady Lancers Charlie Steele and Brittany Latham also had strong outings.
Lakenheath is now 1-2 in Division I. Wiesbaden dropped to 0-1-1 in D-I and 0-2-1 overall.