Lady Devils relentless after break
by
Dave Ornauer
January 12, 2003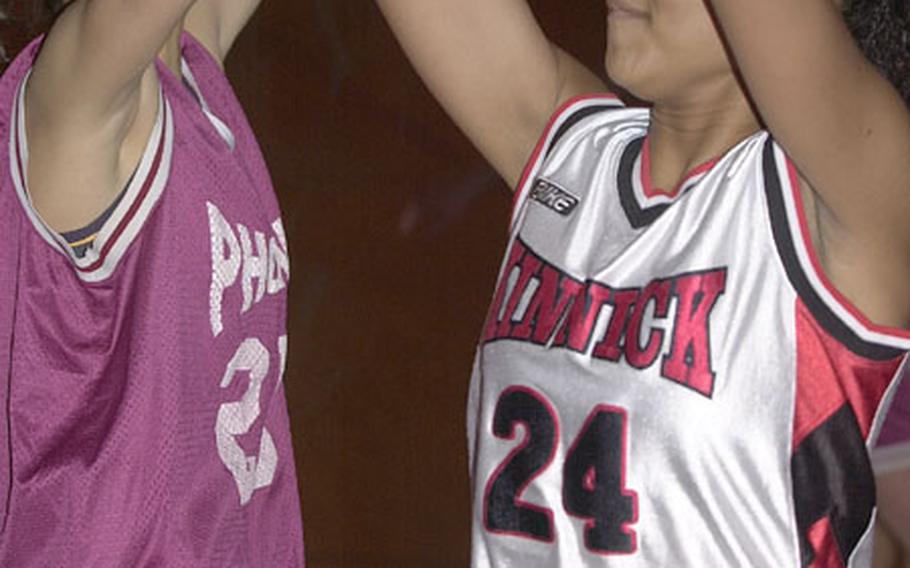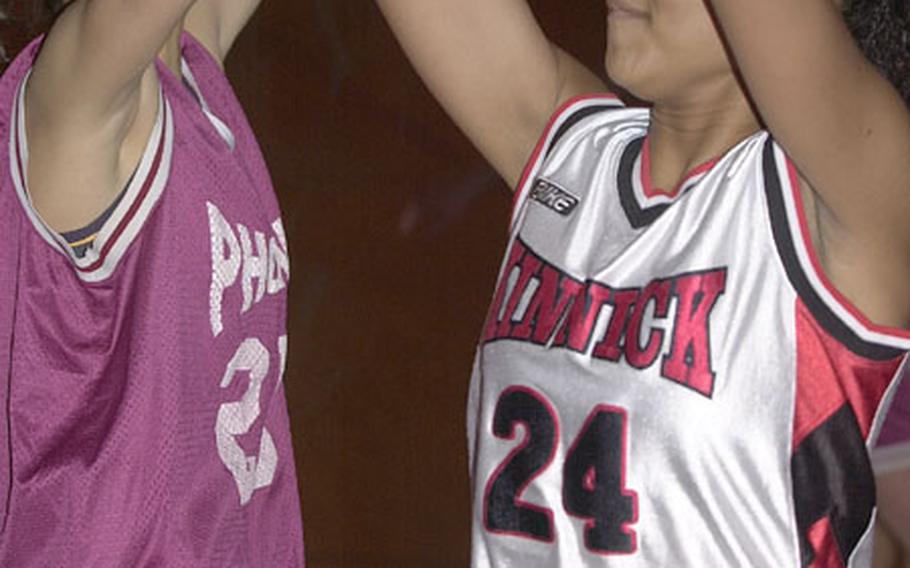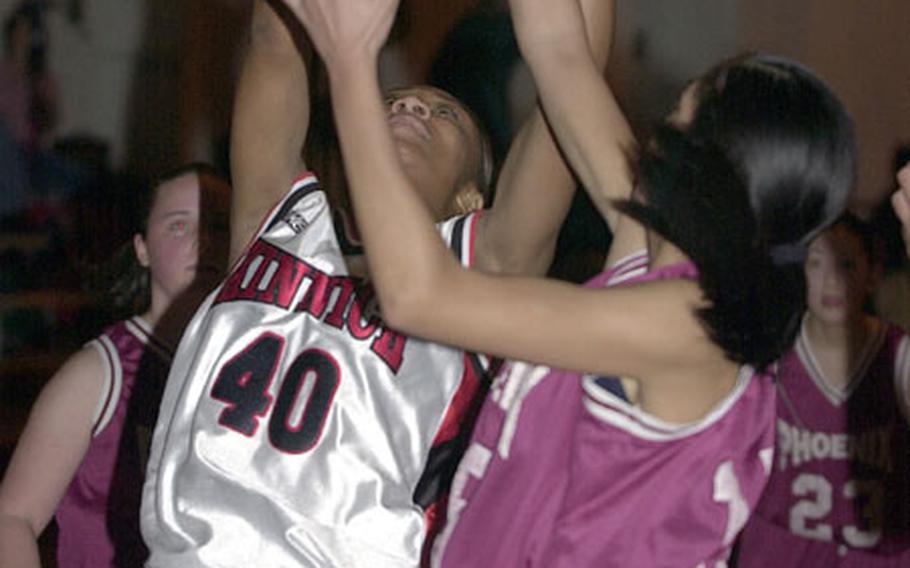 YOKOSUKA NAVAL BASE, Japan — The Nile C. Kinnick girls basketball team hasn't given anybody a reprieve since returning from the holiday break.
Kinnick (8-2) soared to the best overall record in Japan this week, beating Zama American and Seisen International on Wednesday and Thursday, respectively, by an average of 20 points.
The Lady Red Devils hadn't played since Dec. 14, when they beat the American School In Japan. They held just one formal workout during the break.
Still, they required no time to shake off the rust.
"I have a lot of talent [on the team], and they have their heart in it," Kinnick coach Henry Falk said after Thursday's 50-29 victory over Seisen.
So what got the team back to business so quickly?
"We never lost the mind-set," Jackson said.
"We love the game so much," the Lady Red Devils' Carol Tully added. "It makes you play harder. We know each other so well, we can work together and it makes us play better."
Falk agreed but said the team's fitness might be the key ingredient coming out of the holidays.
So Falk stressed conditioning, with plenty of running well before the season began in early December.
"That got us in good shape," Falk said. "We had a good month. During the vacation, several came in on their own and worked out. Last Saturday, we started from scratch, ran them to get in shape and get ready for Wednesday."
That preparation was evident early, as Kinnick used a 13-2 run in the second quarter to pull away from the Lady Trojans at Camp Zama, coasting to a 71-52 triumph.
All the signs point to a promising second half of the season, Falk said.
"Their communication, their teamwork, they're getting used to playing with each other and they're having fun," he said.
Two seasons ago, Falk captured his first Far East Class AA Tournament title, Kinnick's third overall. But despite the return of All-Far East players Jessica Jackson and Tully, they slumped in 2002 and did not place in the tournament.
The team is eager for a return to the championship, Jackson said, and that's fueled Kinnick's post-holiday tear.
"We're just determined, and we set out to win the rest of our games," Jackson said hours before the Lady Red Devils set off on a 16-hour bus ride to Misawa Air Base for a weekend series against Robert D. Edgren.
"We're going to win those games, too. Everyone's dedicated."