Kubasaki sophomore breaks 15-year Okinawa record in girls' 3,200
by
Dave Ornauer
April 4, 2004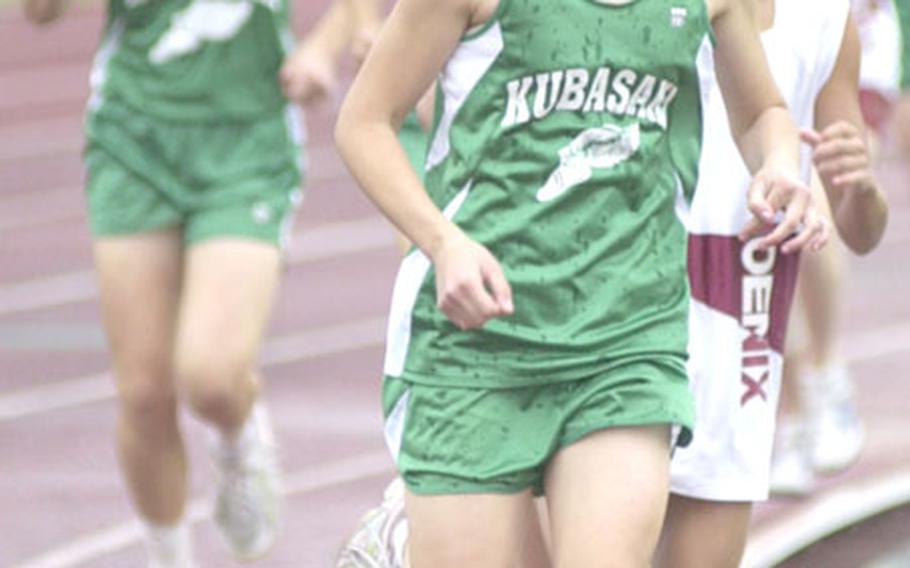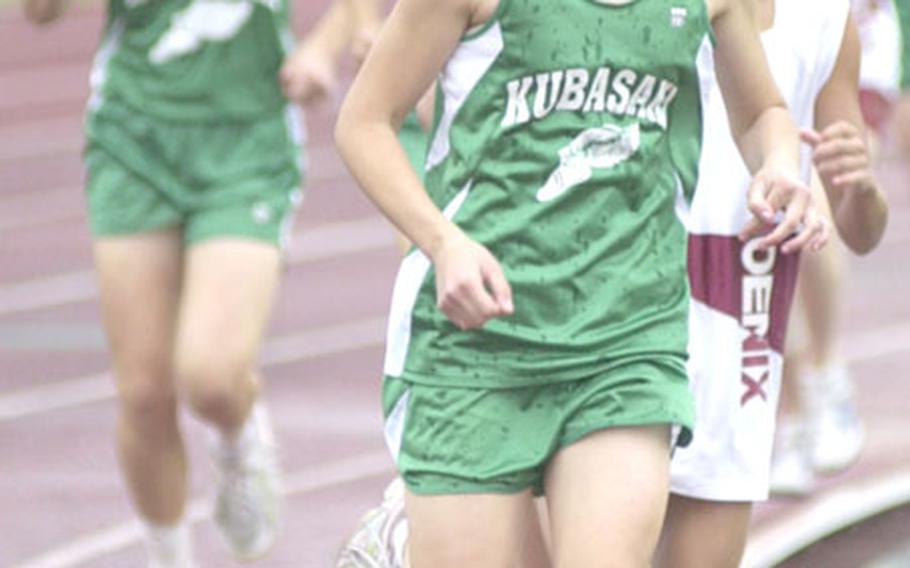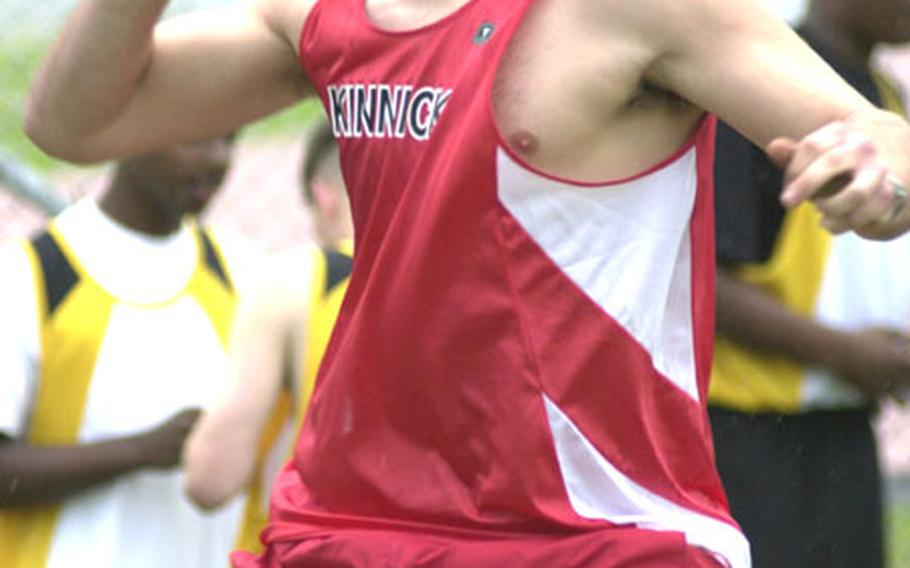 CAMP FOSTER, Okinawa — Eyes widened and jaws dropped as Crystal Sandness finished the first of eight laps in the 3,200-meter run Friday.
The Kubasaki sophomore finished the lap in 1 minute, 7 seconds, and was on pace to complete the race in well under 12 minutes. A handful of coaches in the Second Annual Mike Petty Memorial Track and Field Meet couldn't believe their eyes and stopwatches.
"Can she keep up that pace?" one asked.
"You ain't seen nothing yet," replied a grinning Kubasaki coach Charles Burns. "Wait until you see her last lap."
Steadily pulling away from runner-up Yuna Sakuma of Tokyo's Seisen International School, Sandness crossed the finish line in 11 minutes, 46 seconds, the first sub-12 minute time in the 15-year history of track and field on Okinawa.
Sandness beat the Kanto Plain Association of Secondary Schools record of 11:54, set in 1996 by the American School In Japan's Sara Kelsch.
"It's amazing to watch," Burns said. "It's an adventure with her every week. … She might run it faster."
Sandness transferred from Utah in late February and ran the fastest 1,600 in the region this season three weeks ago. Her time (5:37) beat the 13-year island record by 18 seconds.
Clark Tenney has coached ASIJ for nine years and has seen Kelsch and Sandness run.
"She's a lot more smooth" than Kelsch, Tenney said. "Sara was strong. This girl looks like she could go forever."
The two-day Petty meet, dubbed "Petty II" by organizers, attracted 135 athletes from nine schools stretching from Tokyo to Taiwan. Three are DODDS entries, with Kadena fielding 50 athletes, Kubasaki 35 and Japan's Nile C. Kinnick seven.
Sandness, who typically competes weekly against Kadena High and Zion Christian Academy, said she was inspired by the presence of fresh competition.
"It gets me motivated," she said.
Kadena senior Cliff Johnson placed second in the boys' 3,200, finishing in 10:49, five seconds off his personal best but 29 seconds behind senior Eric Shimoda of Tokyo's St. Mary's International School.
"It felt painful," said Johnson.
"It was nice to have the competition. This was the most fun race of the season. I had to switch positions, change strategy and stuff. Normally, I'm in front, just listening to the times."
In field events, international school competitors swept the high jump, discus and shot put, but DODDS athletes collected a title in the long jump.
Kadena's Emmanuel Watkins leaped 18 feet, 8 inches, edging Kinnick's Travis Ekmark by two inches.
On the girls side, Kubasaki's Serafina Smith won with a jump of 16-2, four inches better than Kadena's Teeny Henry.
Remaining distance and sprint finals were scheduled for Saturday.
The meet honors Dr. Alva W. "Mike" Petty, the former Kubasaki athletic director who founded the Okinawa Activities Council track circuit in 1990. He died of cancer in 1992.
---
---
---
---