Prep roundup
Kubasaki's Watson breaks 200 mark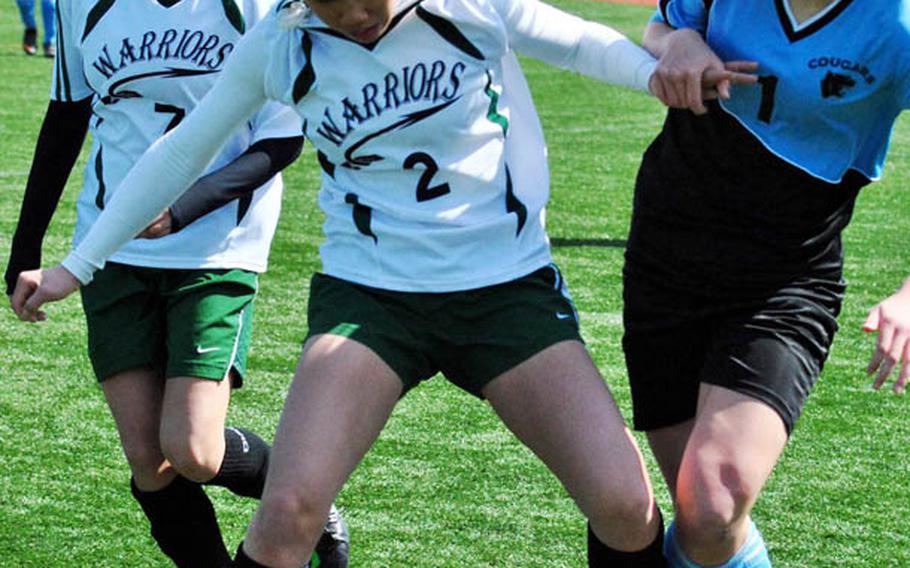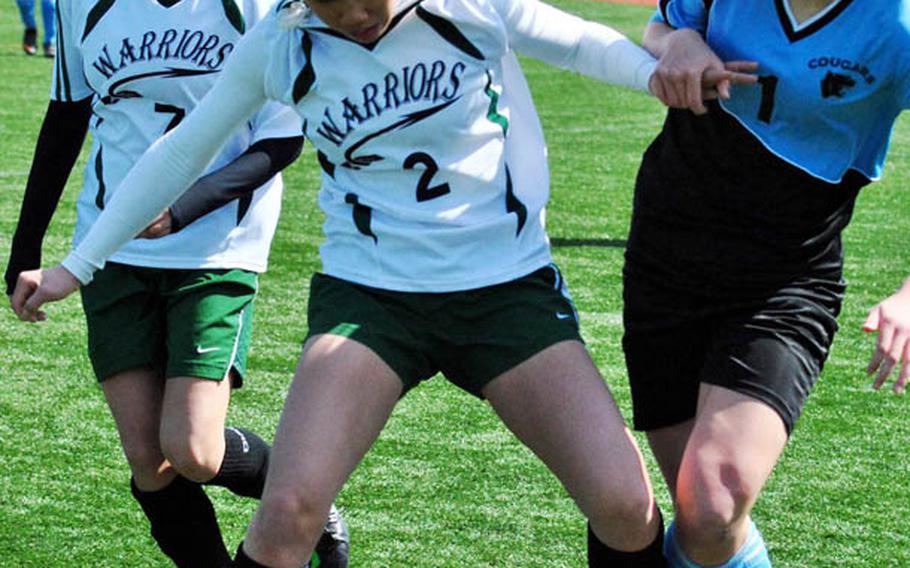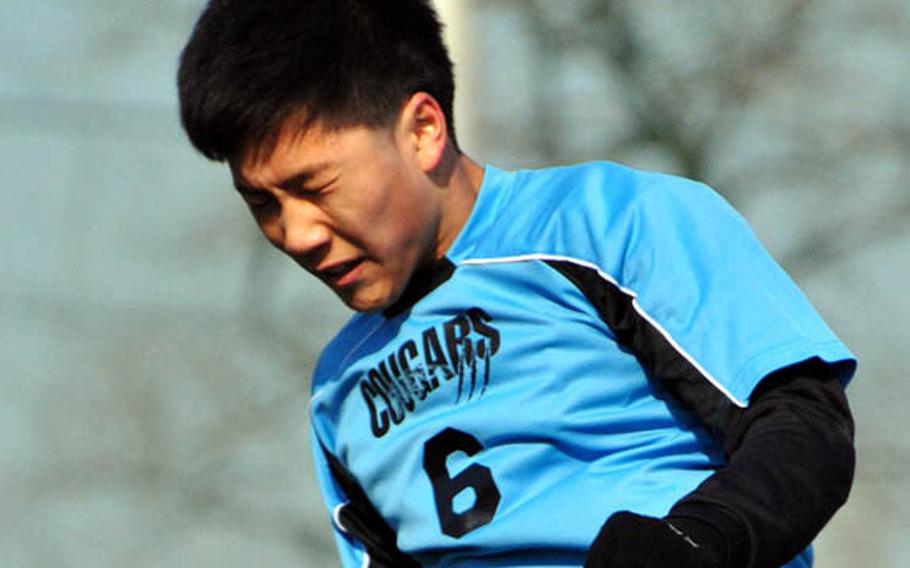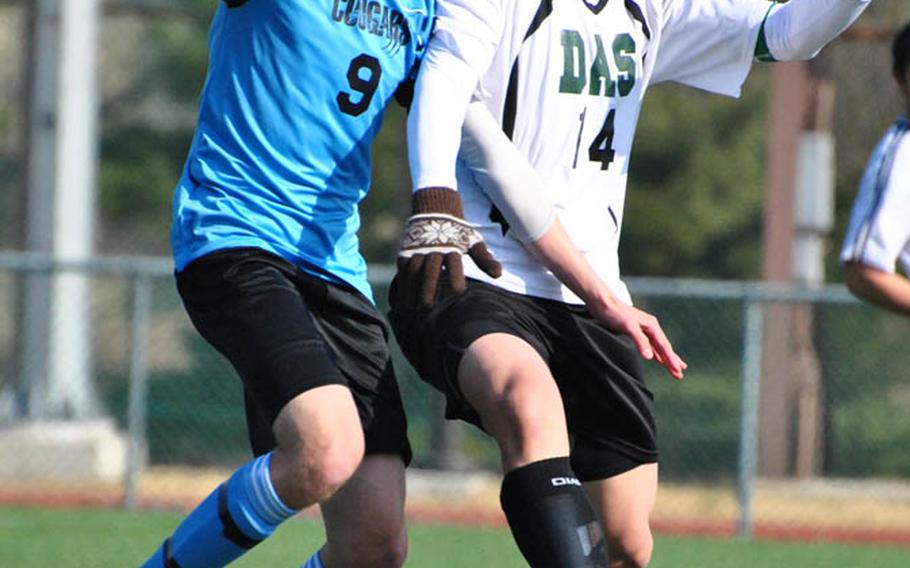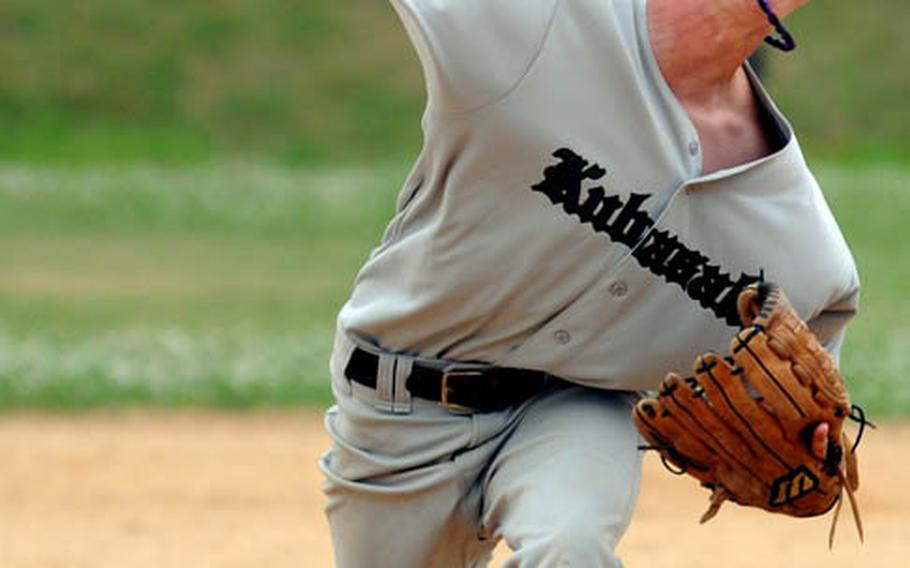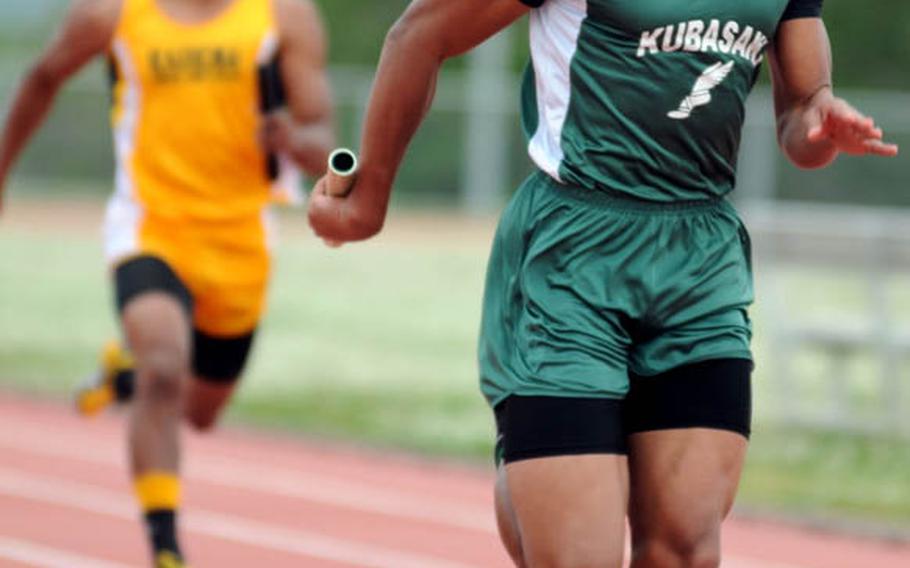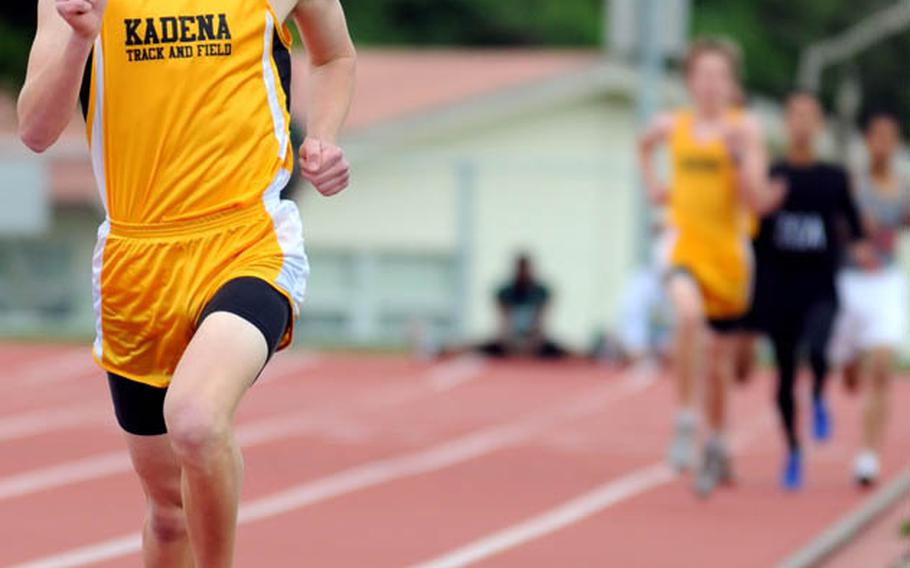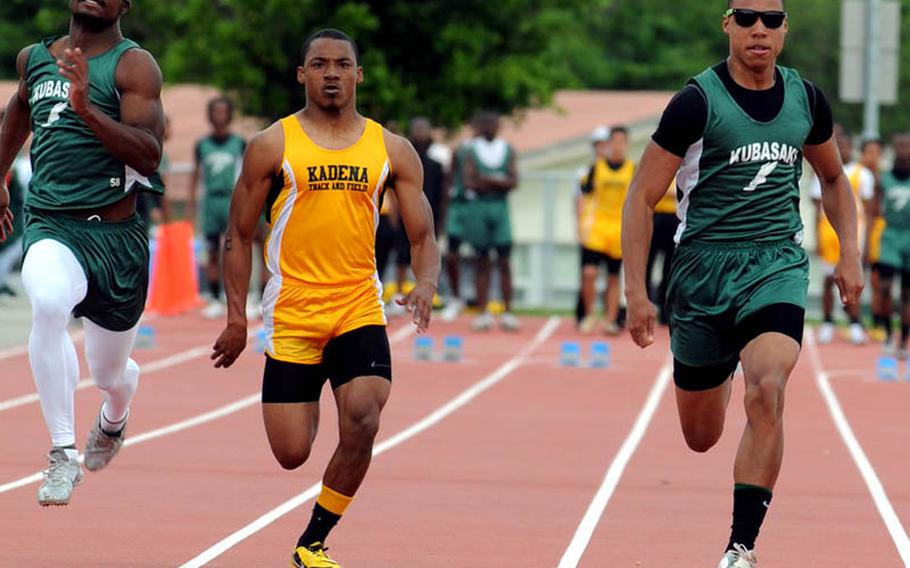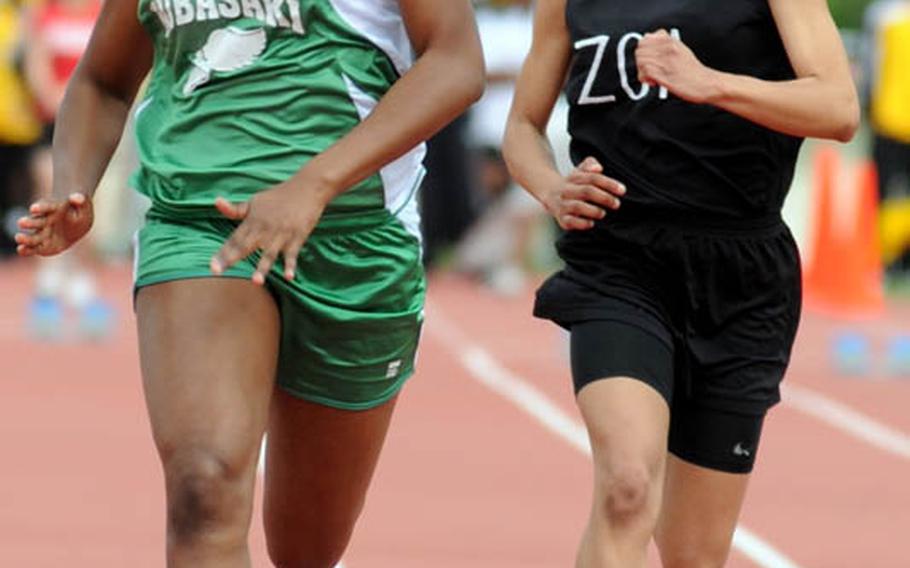 The weather at Kadena Air Base's Ryukyu Middle School track was hardley conducive to sprinting Saturday, but that didn't keep A.J. Watson from launching an assault on the Pacific high school record book.
The Kubasaki junior sprinter shattered the 34-year-old 200-meter dash record in a time of 21.18 seconds and came within whiskers of breaking the 100 mark during Saturday's Okinawa Activities Council quadrangular meet at Kadena Air Base's Ryukyu Middle School.
"And this was a bad day for running," his coach Charles Burns said of 63-degree temperatures and 24-mph gusts that made it feel like 49 degrees. "This isn't track weather. This is basketball weather. We should be indoors sipping coffee or hot chocolate."
Nonetheless, Watson broke the previous mark of 21.4, set in 1977 by Zama American's Kenny Elder.
Earlier, Watson ran the 100 in 10.62, just .07 seconds behind the 1988 Pacific standard of 10.55 clocked by Tim Gardner of Yokota. "He'll hit 10.5 before the end of the season," teammate Jalah Patten said.
Watson easily exceeded his times in last May's inaugural Far East meet, 11.1 in the 100 and 22.66 in the 200. On March 19, Watson surpassed the Far East meet's 400 mark of 51.57, clocked by Kadena's J.T. Thompson.
As a bonus, Watson ran Saturday's 1,600 relay anchor leg. His split time of 49.1 seconds was .2 seconds off the Pacific 400-meter mark of 48.9, also set by Gardner the only time he ever ran the 400.
"Give us a typical Okinawa Chamber of Commerce day, 80 degrees, no wind, sun's out, no telling what he can do," Burns said. "He's head and shoulders above everybody. We need to race him against an F-16."
On the girls side, Kubasaki's Bianca Johnson pulled a similar sweep, running the 100 in 12.93, the 200 in 26.74 and the 400 in 1:03.87.
Zion Christian Academy's Teauna Baker swept the 800 and 1,500, while Kadena won four of six relays, losing the boys 400 relay after second-leg sprinter Shariff Coleman pulled up with a right hamstring injury.
Kadena's boys won the team title, 100-88, over Kubasaki, while Kubasaki captured the girls team title, 89-76, over Kadena.
Kubasaki rallies to beat Kadena againThree times in four meetings thus far in the OAC regular season, Kubasaki's baseball team has come from behind to beat their Kadena counterparts, the latest coming Saturday via a 7-4 win at Chibana Recreation Area. The defending Far East Tournament champion Dragons improved to 3-3 this season.
Andrew Estes pitched a complete game, giving up three hits, two earned runs and two walks while striking out 10. The win had a some spectators wondering if Kubasaki waits until it falls behind to start playing.
"That's what it seems like," coach Randy Toor said. "We emphasize to the guys, they have to play seven full innings, but it seems like we start playing in the fourth. We have a very young bunch. Hopefully, they'll start to come around."
Daegu's girls continue hot startThanks to Lari Robertson's third goal of the season, Daegu American's girls strikers (5-0-2) beat two-time defending Far East Division II Tournament champion Osan American, continued their school-best season start and came away with a 3-0-1 record against DODDS opponents.
Daegu blanked Osan 1-0 on Saturday, a day after battling reigning Far East D-I Tournament champion Seoul American to a scoreless tie. On March 18, Daegu won 1-0 at Osan, then the next day got a late goal to edge Seoul American, 2-1.
It's the best the Warriors have done in coach Ed Thompson's six seasons at the Warriors' helm.
Jacob Davis scored twice as Osan's boys recorded a season-series sweep of Daegu, 4-2, at Camp Walker's Kelly Field.
On Okinawa, Elizabeth Fabila's seventh goal of the season helped Kubasaki snap a two-match winning streak, 2-0, over Naha Commercial.
---
---
---
---