Kubasaki's success in Korea continues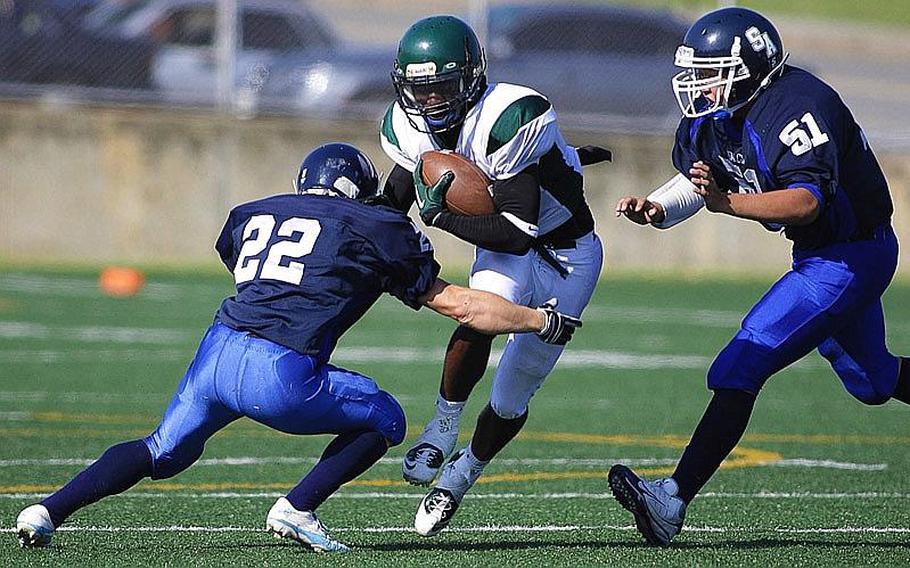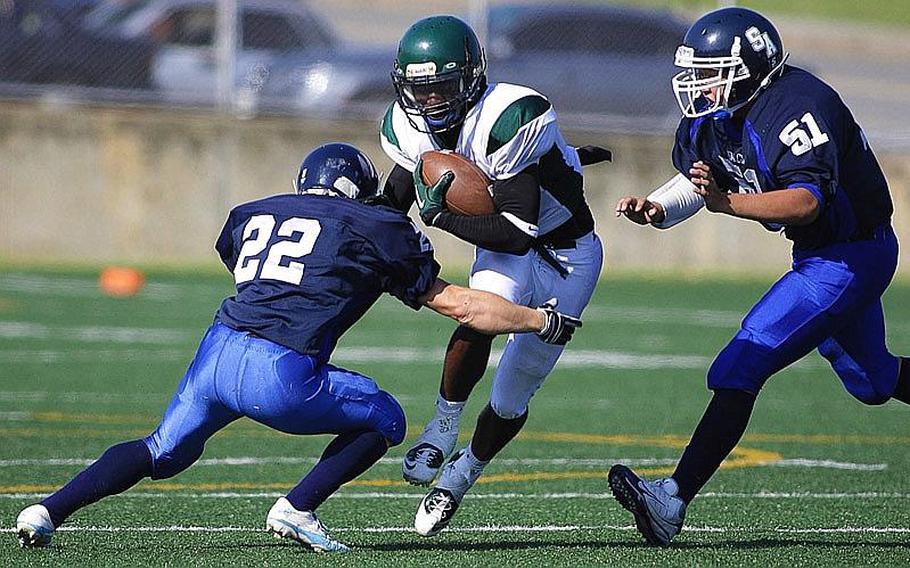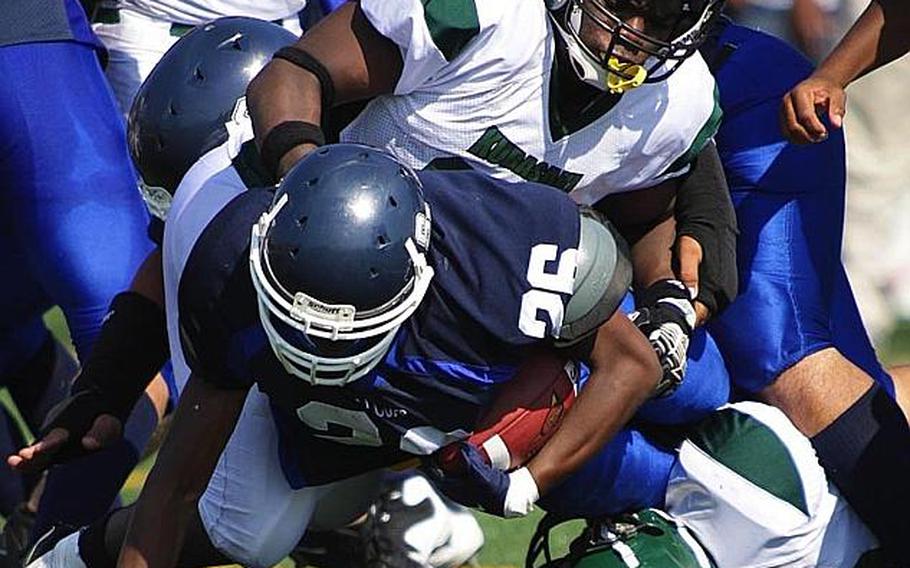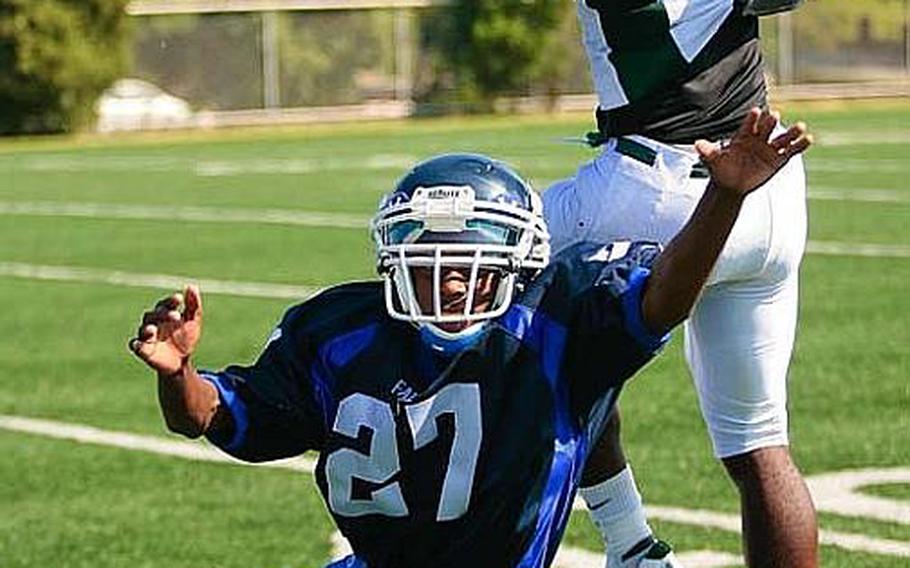 YONGSAN GARRISON, South Korea – Playing on the road against DODDS Korea teams continues to agree with Kubasaki, which - after losing 16 of 18 regular-season football games in four years - has won two straight at Korea's expense.
Cristian Rivera tossed a pair of touchdown passes and speedy Deon Lewis and A.J. Watson each ran for TDs as the Dragons posted their second straight lopsided win, 31-6, at Seoul American. The game was played with a running clock in the second half after Kubasaki took a 31-0 lead.
Unlike the wet conditions in a 47-0 win at Osan American on Sept. 11, "we got a beautiful day for football, a great field, a fast surface and the kids got off to another fast start," coach Fred Bales said after his balanced offensive attack racked up 319 yards on the host Falcons. "We had a good effort."
The win ran Bales' and Kubasaki's record against DODDS Korea teams to 4-0 dating back to the 2005 Division I title game, in which Seoul lost to Kubasaki 38-8. The Falcons are 2-3 against Okinawa teams; they lost 57-0 at Kadena on Sept. 3.
Three of those four Kubasaki wins have come on the road. "The kids have been thrilled to do this," Bales said, adding that they don't seem to mind the travel. "It's been a great experience for the program. We appreciate Seoul coming out and giving us a good game."
Rivera was 11-for-14 for 165 yards, including two touchdown passes to Brandon Crawford, who had five catches for 76 yards. Crawford also picked off two Falcons passes and Marlin Williams a third.
Watson finished with 83 yards on five carries and Lewis 28 on five. Lewis also had two returns for 80 yards. Patrick Snowman recorded a safety for Kubasaki's other points.
After being shut out in its first two games, including a 12-0 season-opening home loss to Daegu American, the Falcons finally scored as time expired on Corey Robinson's 8-yard touchdown run.
Coach Billy Ratcliff said the Falcons didn't contain well on the outside, gave up too many turnovers and had three big runs called back on penalties. "You can't win if you do that," he said. "We didn't play well as a team. They did. And that was the difference."
---
---
---
---