Boys Basketball preview
Kubasaki poised for a breakout season
by
Dave Ornauer
December 2, 2010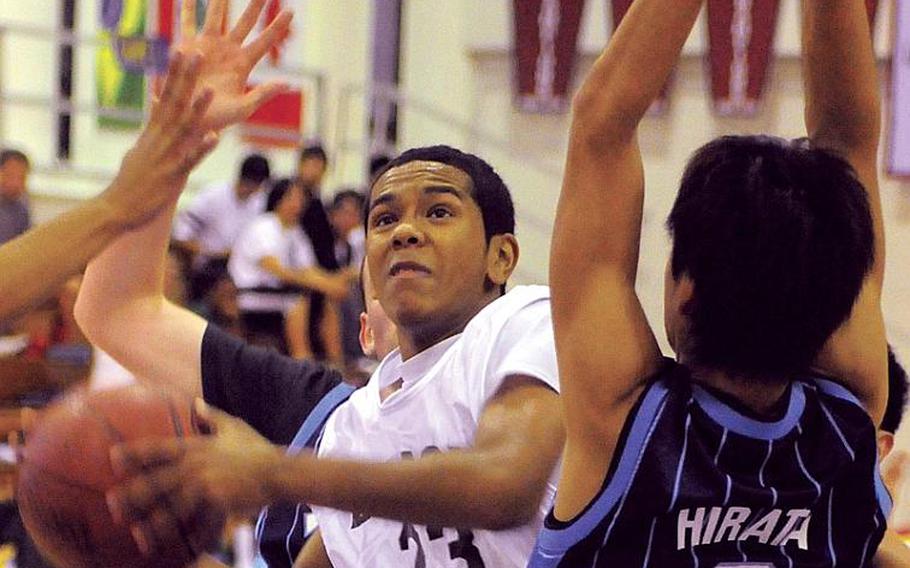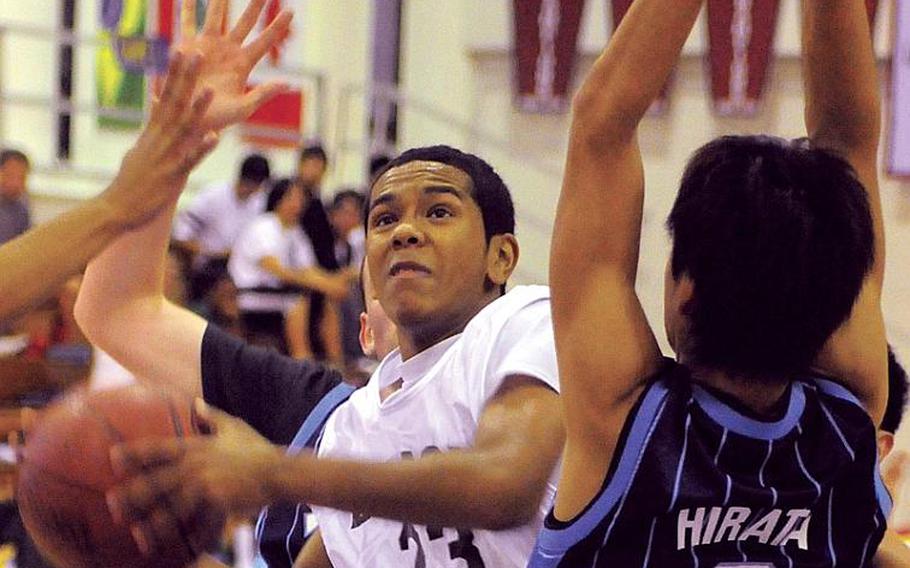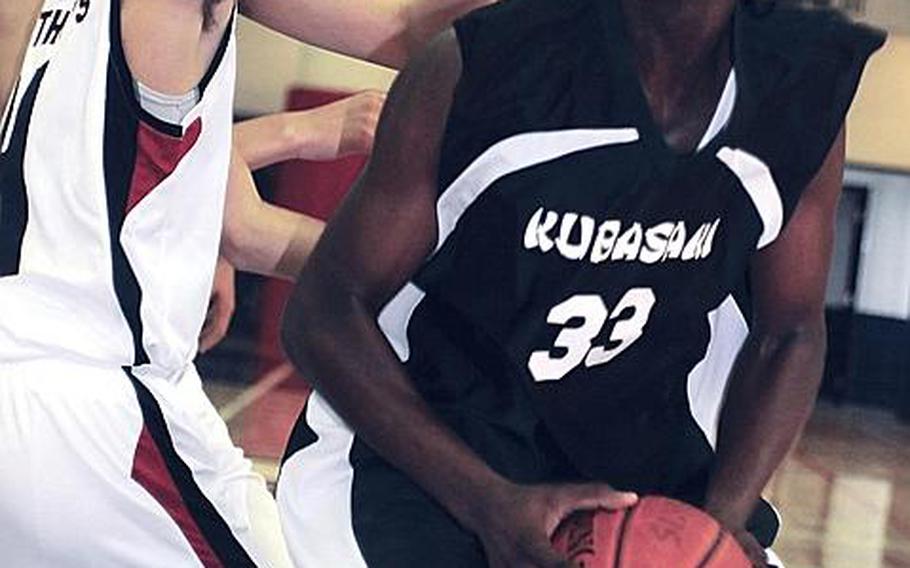 They've broken out of the gate 8-0 and took last week's Hong Kong International School Holiday Tournament title, It's the Kubasaki boys' basketball team's best start in coach Jon Fick's five seasons.
Now, the question is, is this a sign of things to come, perhaps the first Okinawa Activities Council season-series victory over Kadena on Fick's watch and a shot at his second Far East Division I title?
Slow down, Fick cautions. There's much ball yet to be played and much improvement to be made – by all teams, not just the Dragons.
"It's way too early to tell," he said. "We have the pieces, but there's a long way to go to get the pieces where they need to be. We need to work on many things before we're where we need to be."
Despite that flying start, including scoring more than 100 points in its first two games, Kubasaki must work on team defense, team rebounding, zone offenses, "a lot of things," Fick said. And while the Dragons are improving, so are all the other teams.
"Teams are in different phases in February. People will look a lot different in February than they will in December or November," he said.
One fact that's indisputable, though – his players, chiefly his two seniors, guard Kai Yamaguchi – the Hong Kong tournament MVP – and center Kentrell Key are motivated to go out as champions and perhaps kick start a lengthy title run for a team deep in underclassmen.
"We worked very hard" for the five weeks before the season started, Key said. "We've been talking about it, me and Kai, this is our last year, this is our time."
Over the summer, they played on a club team with Kadena players called Oki Ice, to keep their game sharp and learn from Kadena's new assistant coach, All-Army forward Ray Broughton.
Winning the Hong Kong title, Key said, was only the start. "We still want to work hard. We're still hungry," he said.
Kubasaki's hot start hasn't been lost on Robert Bliss, coach of defending Division I Tournament champion Kadena.
"They had a great (Hong Kong) Tournament, all their players have improved over last year … They're a strong team, no question about it. They're one of the top teams in the Pacific."
But as in all Far East tournaments, Kubasaki and Kadena, the most decorated teams in tournament history with 17 combined titles, will face challenges from many opponents, some of whom played in the Hong Kong tournament.
Faith Academy, in particular, looms as a threat with guard Micah Seaborn, listed as the No. 4 freshman at ESPNRise.com. Hong Kong International will bring a strong senior core, including 6-foot-4-inch guard Adam Xu and complimentary players Zach Carlson and Lawrence Lee.
"That's why we like going to that tournament," Bliss said of Hong Kong.
At the Division II level, most of the six DODDS teams have the "rebuilding" shingle out by the coaches' doors.
Robert D. Edgren, third in last year's tournament, might have the pieces, including junior guard Jacob Sterry, to do that finish one better. Daegu American, runner-up a season ago, will pin its hopes on senior Tre Griffin and junior Darius Wyche, and new senior center Jarel "Tank" Connie.
But then, it's a matter of overcoming international-school dominance; no DODDS school has won that tournament since Osan American in 2003.