Kubasaki kicks off Far East volleyball tourney with stunner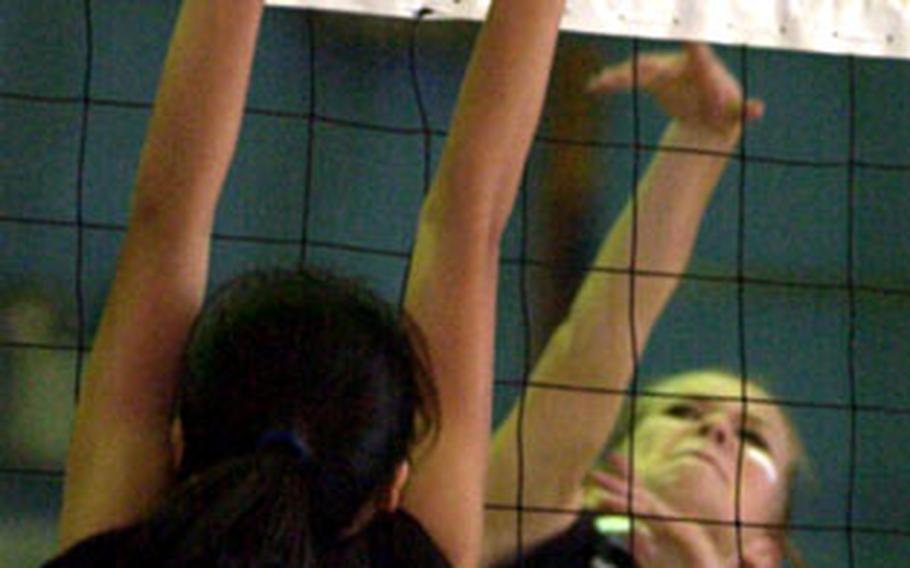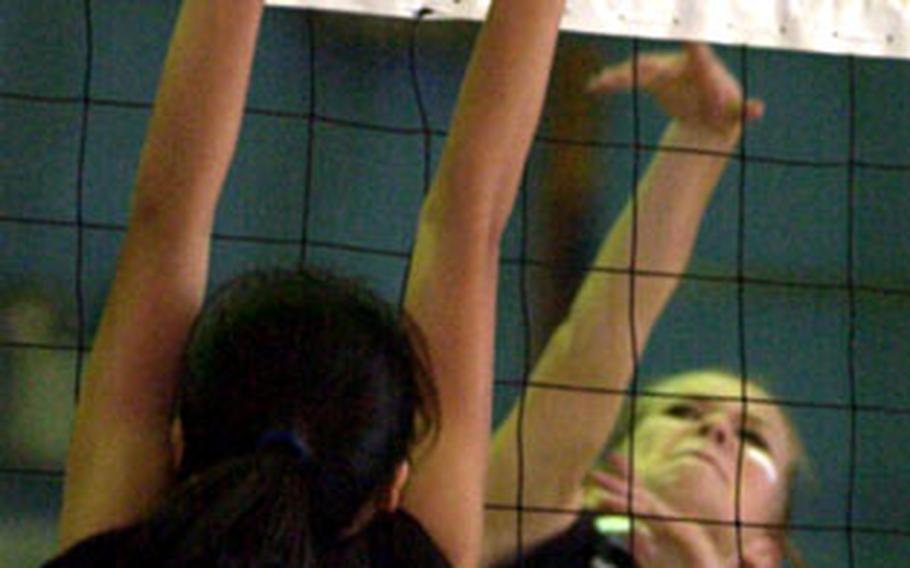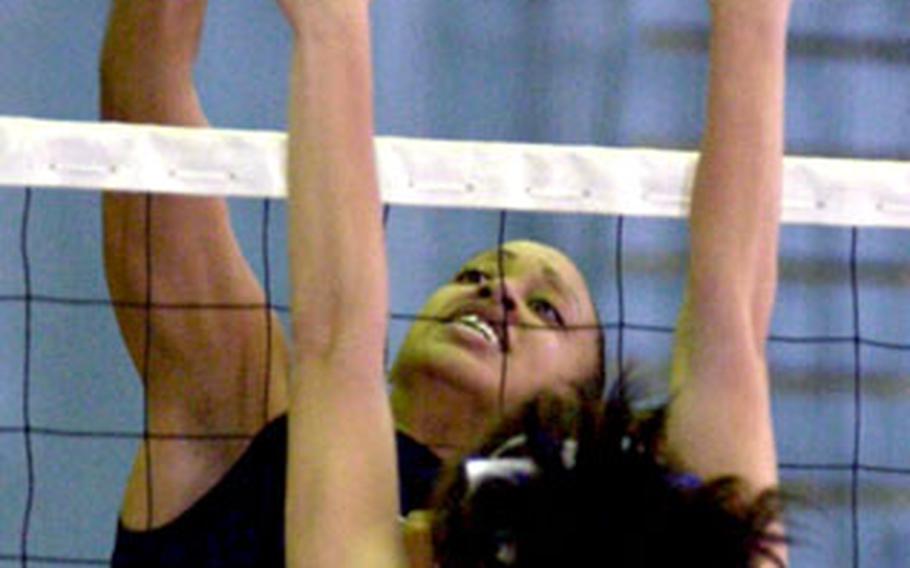 Senior Alex Fernandez and Okinawa's Kubasaki Dragons sounded the first warning shot Monday that things might be a bit different in this year's Far East Girls Class AA Volleyball Tournament at Seoul American High School.
Fernandez recorded five spike kills and four block points as the Dragons shocked two-time defending champion Academy of Our Lady of Guam 25-23, 26-24 in Monday's pool play. Kubasaki led the opening set 21-8 before holding off a spirited Cougars rally, then scored the last six points to come back from a 24-20 deficit.
"We started strong," coach Terry Chumley said of a Kubasaki squad that swept all six sets it played Monday. "We're happy with the way we played. This gives us confidence. But it's a long week. Anything can happen."
Meanwhile, title-contending Taegu American found itself trailing two international schools after one day of round-robin play in the Class A Volleyball Tournament at E.J. King School at Sasebo Naval Base, Japan.
The Warriors fell 25-17, 25-16 to Morrison Christian Academy of Taiwan, which won the tournament in 2002 and has posted Final Four finishes every time it's entered. The Mustangs split their two-set match with defending champion Faith Academy of the Philippines to share the first-day lead.