Prep roundup
Kubasaki girls push Kadena to OT
---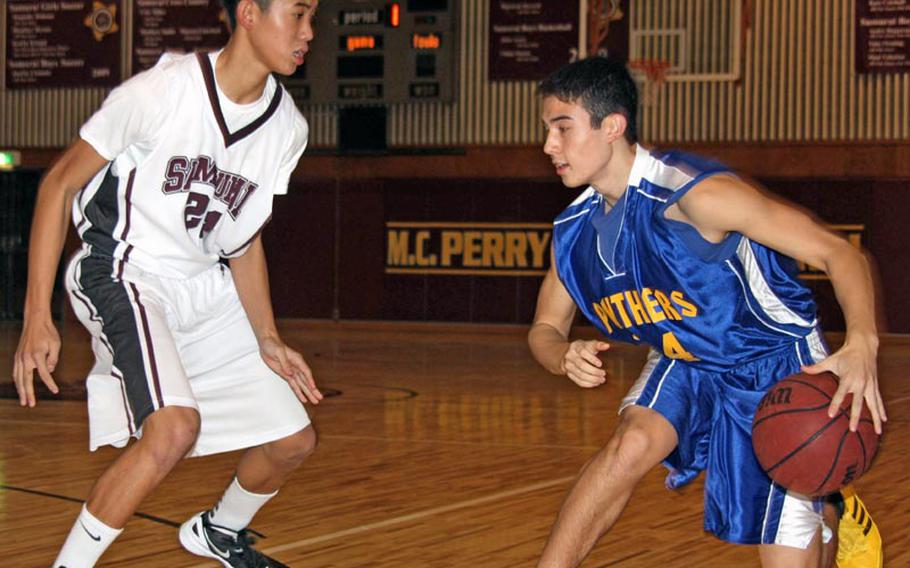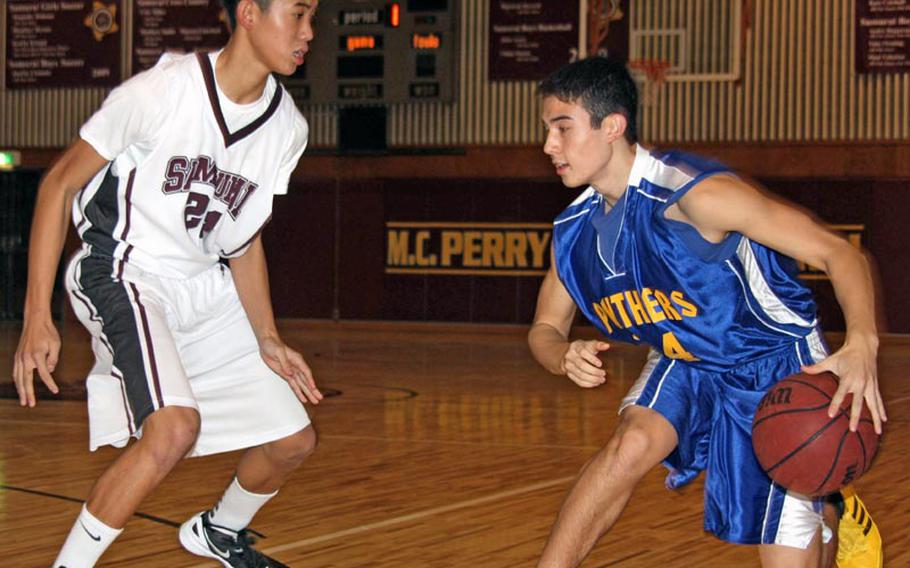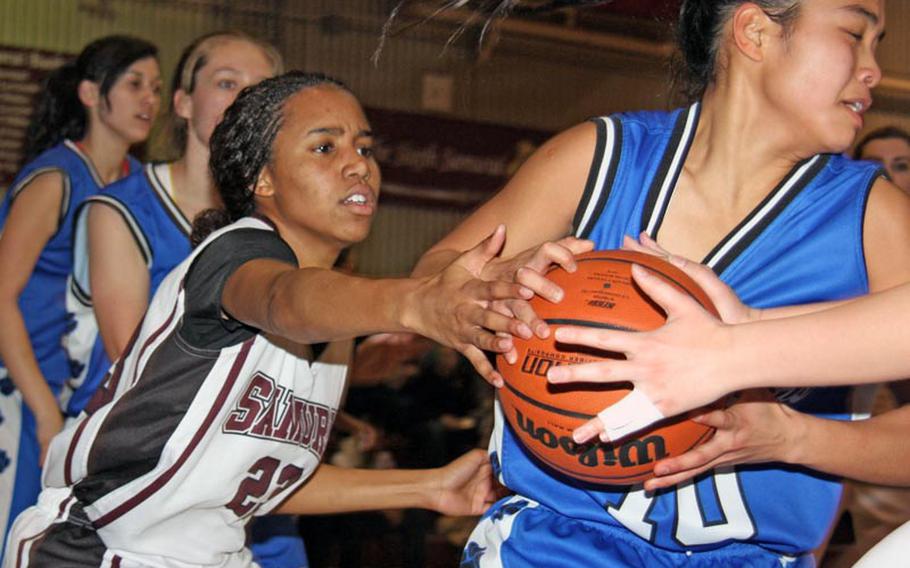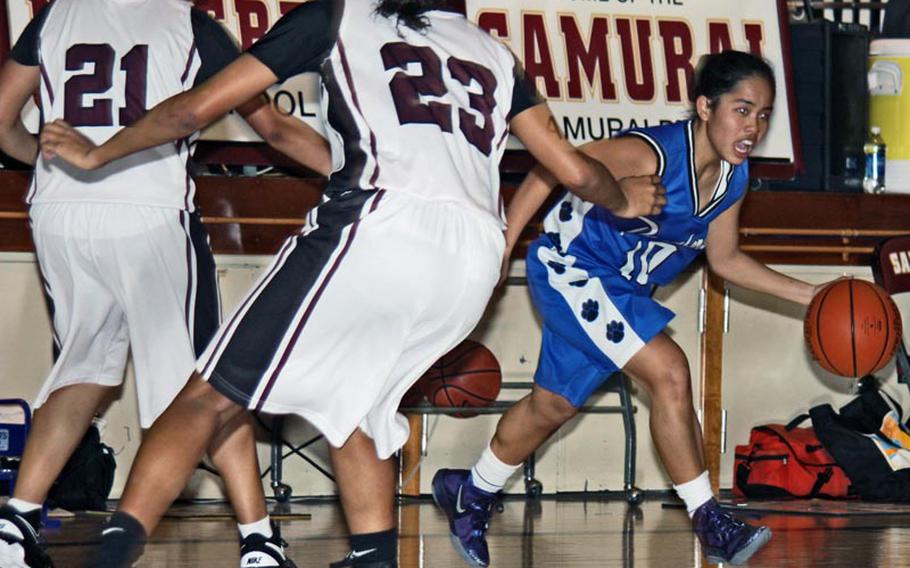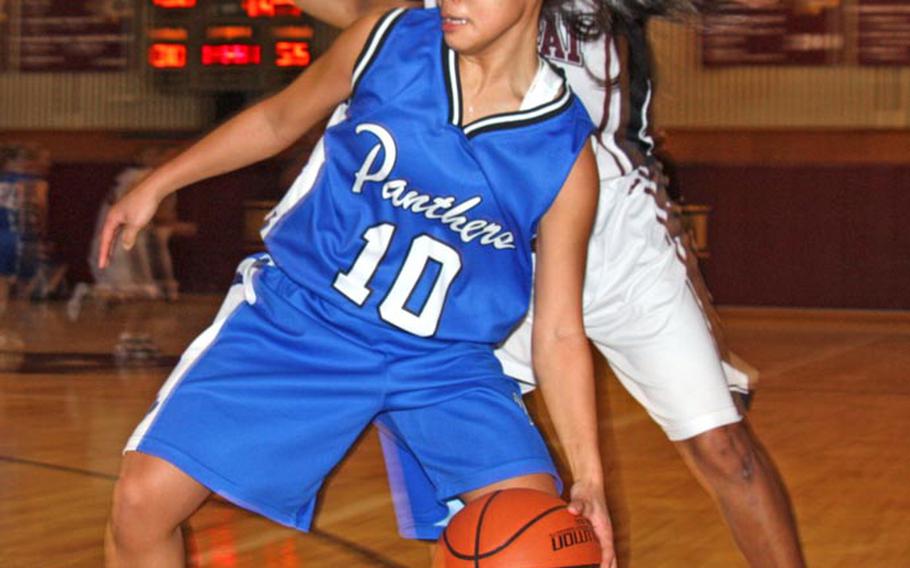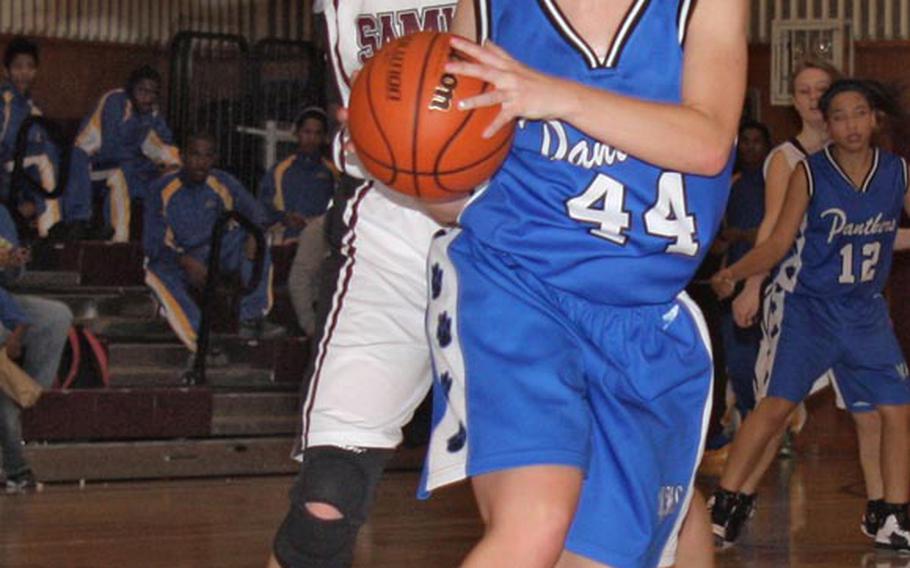 That Kubasaki's girls basketball team lost for the eighth time this season Friday to Kadena wasn't surprising. What was surprising was that the game went to overtime before the Panthers escaped with a victory.
Kadena (15-7) outscored Kubasaki 13-3 in overtime, coming away with a hard-fought 55-45 victory on their home court. This after the Dragons rallied to tie it 42-42 by outscoring the Panthers 21-6 in the fourth quarter and just missed a shot at the buzzer that could have won it in regulation.
It was a stunning outcome, considering the Panthers had won their seven previous games with Kubasaki (2-20) by an 25.4-point average margin.
"They've improved a lot," Kadena coach Willie Ware said. "They're not a rollover."
Ware pointed to Kubasaki's 89-81 loss to Chatan, one of the top 10 Japanese high school teams on the island, on Jan. 21 in the 6th Okinawa-American Shootout as the turning point for the Dragons.
"They're playing with a newfound confidence after that last tournament," he said. "I told the girls before tonight's game, if you let them hang around, they'll catch you. They'll be a force to be reckoned with."
Jasmine Rhodes paced Kadena with 10 points. Kubasaki's Sydney Johnson led all scorers with 22 points. Her 18-foot shot from the left side at the fourth-quarter buzzer looked like it had a chance, but it rimmed out.
Reserve keeps Falcons boys soaring
Hungry for scoring with forward Bryant McCray still sidelined by an injured ankle, Seoul American's boys (18-6 overall, 13-0 league) turned to Alex Torres for instant offense and the senior reserve responded.
Torres went 4-for-6 from behind the three-point arc and provided 17 second-half points that helped the Falcons break open what had been for them a relatively tight game. Seoul American won at Korea International, 54-24.
"We played a horrible second quarter," coach Steve Boyd said. The two teams scored eight points each in the period. "We needed a spark and he was it. It was a nice way for him to contribute."
Yokota matmen clinch second in Kanto
It took going to the International Federation of Wrestling Associations (FILA) rulebook, which governs high school wrestling in the Pacific, to settle a tie between Yokota and Nile C. Kinnick for second place in the Kanto Plain Association of Secondary Schools dual-meet season.
The teams tied 30-30 in their Friday meet at Yokota's Capps Gym. It came down to Article 36 of the FILA rulebook, first tiebreaker, most individual victories in the meet. Yokota had seven to Kinnick's six.
The victory left Yokota at 4-1, one match behind league champion St. Mary's International, with Kinnick one win behind at 3-2.
---
---
---
---